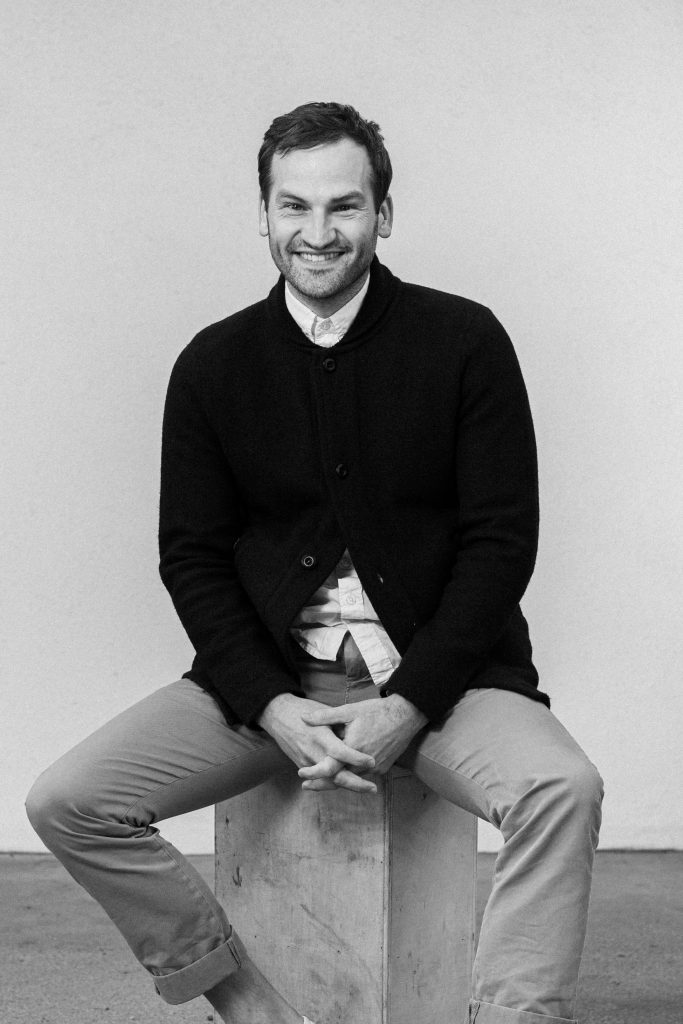 Documentarian Dan Lindsay is both an Oscar and Emmy award-winning director/producer, but he's also a revered Mizzou grad. Lindsay went to MU in the late 90s to study accounting, but quickly realized crunching numbers wasn't his jam. Instead, he found—through some comedic trial and error—he was particularly good at storytelling. (More on that later.)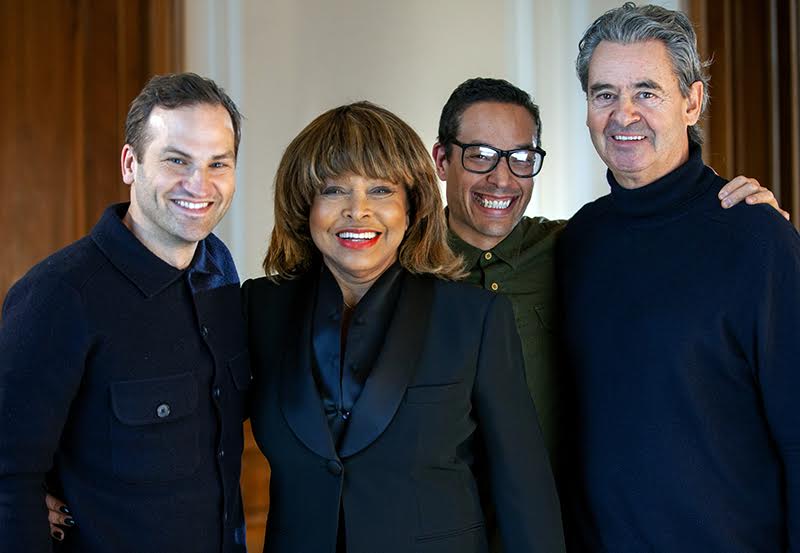 Now Lindsay and colleague/co-director TJ Martin are basking in the glow of their latest venture, the well-received HBOMax documentary Tina, which chronicles the crashing lows and epic highs of iconic rocker Tina Turner.
Lindsay dished on his time at the University of Missouri-Columbia, his successful foray into Hollywood, his disastrous 2012 Academy awards speech, and what didn't make the cut in his new Tina biopic blockbuster.

How does a nice boy from Mizzou end up an Oscar-winning documentarian?
I wish I actually knew. I always had an interest in theater, and I was in band growing up. Music, theater, and entertainment were interesting to me, but I didn't think that would ever become a career. I was an accounting major. Through our fraternity, I started directing skits we would do because I had a theater background. At a certain point, I looked around my accounting classes and I thought, "For the rest of my life, I'd have to hang out with these people?!" [laughs]
I moved out to LA right after graduating with a couple of people I went to school with and we got a place. I started making stuff on my own as I had in college—like, shooting and editing. I was all self-taught. The short version of the long story, I got a couple of lucky opportunities to direct short documentaries. And that led to doing this feature-length documentary, Last Cup: Road to the World Series of Beer Pong. It was brought to me to direct and I kind of laughed it off because I thought, "I'm a serious filmmaker. I would never stoop to this."
But—as I looked into the world of it—I realized there were young men that actually took this very seriously. I thought this was an interesting subculture. I did the film and my directing partner TJ got hired on to edit—and that's where our partnership started. Instead of making it a frat-tastic documentary the producers wanted, TJ and I ended up making a film about four guys having an existential life crisis in the middle of a beer pong tournament. That gave us our calling card, so to speak.
So when we found the story of Undefeated, [the studio] knew we could do it. But it was just TJ and me and our producer, Rich Middlemas. TJ and I shot it, did the sound, cut the film—it was a two-man operation. And that started our crazy ride. We sold the film at South By Southwest—and it won an Academy award!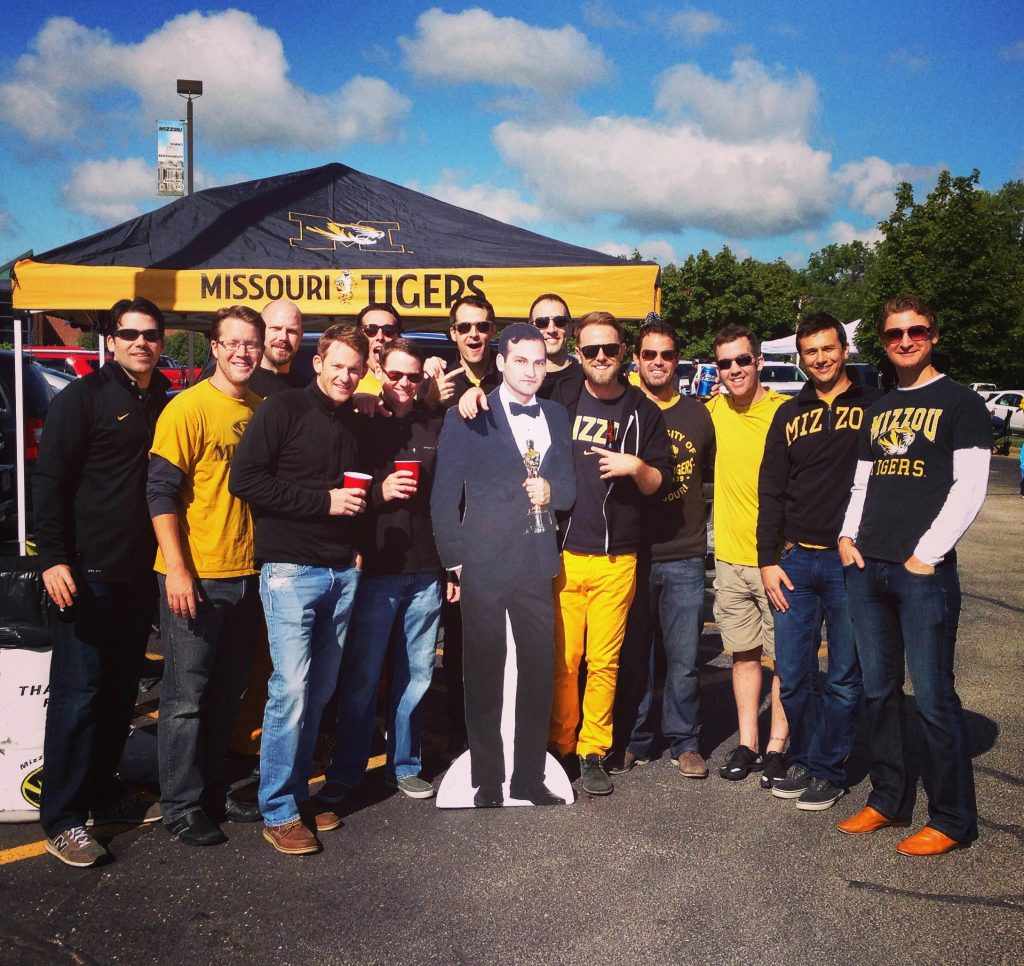 Do you have a hyper-memorable story about your time in Columbia back in the late 90s/early 00s?
This is so general, but I just miss the town. I love going back to Columbia whether it's going for a football game with my friends or going the True/False Film Festival, which is an amazing documentary film festival. As a documentarian, it gives me a sense of pride that one of the best documentary film festivals takes place in Columbia, Missouri. I try to convince my wife that we should move there, but I don't know if she's up for relocating to the middle of Missouri. (I mean, did you tell your wife about Shakespeare's Pizza?) She does not eat gluten, and I don't know if Shakespeare's offers gluten-free now, so that might be something she'd avoid.
Have you always been a storyteller—or did your craft evolve accordingly?
I think so. If you ask my parents or any of my college friends, they'd say that's a defining characteristic of me—that I tend to tell elaborate stories. It got to the point where my friends would question whether or not I'm lying. [laughs]
I really love the art of storytelling, and it's something I've honestly evolved into. I got a thrill out of making people laugh and putting something together that either thrilled or entertained people. I found I didn't necessarily like being the person on stage but I liked putting the pieces together to achieve that for a crowd. You quickly realize at the heart of all of that is storytelling and bringing people along on a journey.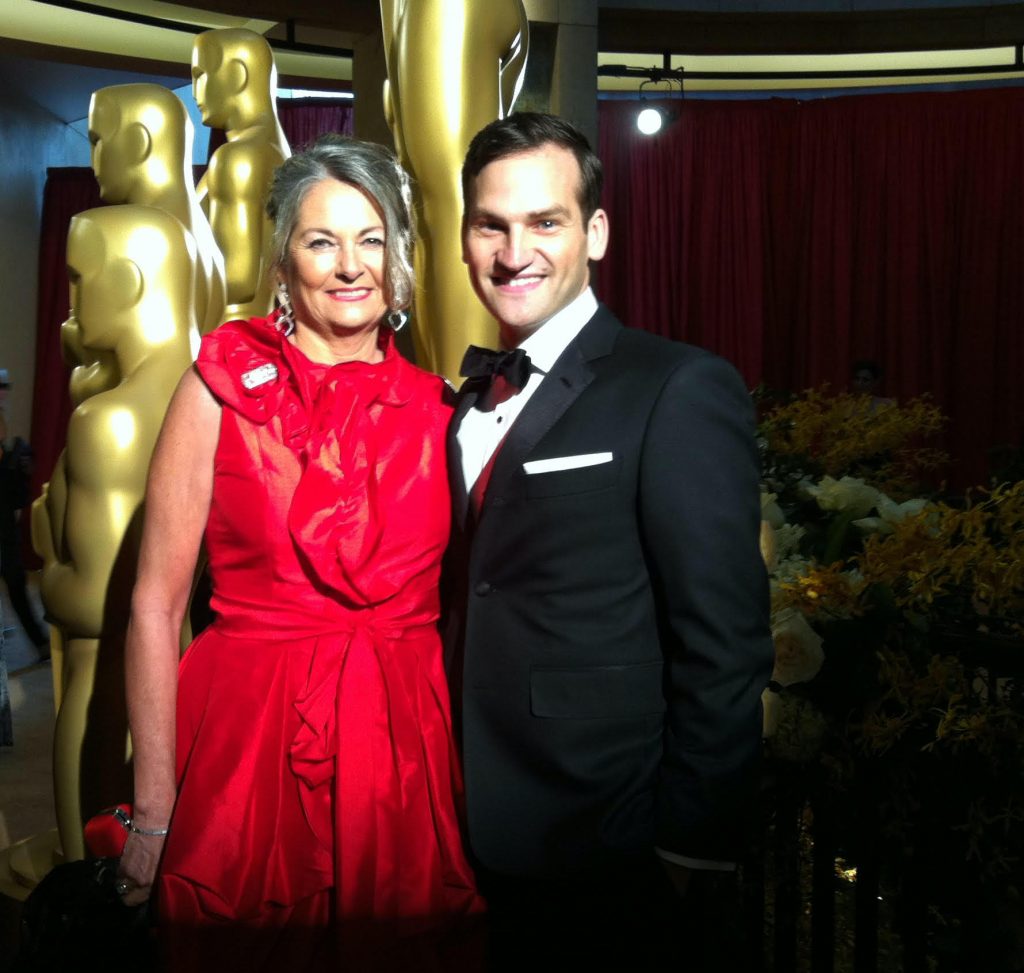 Your 2012 Academy award acceptance speech for Undefeated was cut short. Way short. Way, way short. What were you planning on saying to one billion-ish viewers?
This is a funny story. We didn't think we had a chance of winning Best Documentary. But a couple of days leading up to it we thought, well, we started feeling this momentum around the film and thought we had a chance. The morning of the Oscars I said to TJ, 'Man, we should probably prepare something in case we win.' We also thought that might jinx it.
But still we thought it would be better if we prepared something. We wrote it out and we decided to start with a joke about how a friend who saw a rough cut of our film the year before told us we'd be winning an Oscar. We started with an apology to that friend for telling him he was an idiot—and then we had our thank you's all laid out.
Before the ceremony, we were having a drink and I pulled TJ and Rich aside and said, 'Let's go into the corner and practice this—so the first time we're saying this it's not in front of a billion people.'
 While practicing it, TJ accidentally said 'f**k' and I was like "Oh, no—if you say that now it's going to come out on stage too." Again, maybe I jinxed him. As we were walking down the red carpet, my mom asked, 'Do you have something prepared?' She suggested we thank the players and the coach first—the most important people in the film, you know, in case we get cut off. I said, "Mom! They're not going to cut us off." Uh, I should have listened to my mother.
And I've never watched this—I've never seen it. In my memory, we walked up and I had way more energy running through my body than I've ever experienced. I started with my joke and I remember seeing Brad Pitt laughing—I have a very clear visual of that. TJ started talking and he said 'f**k' again in the same spot he had done during practice. All of the air got taken out of the room. The hardest thing? We were up there talking, but they cut our mics. I'm not going to lie. It robbed the experience of that night. I was devastated we couldn't thank the players and people in the movie. TJ and I joke if we find ourselves back up on that stage, we're going to start with, 'Okay, where did we leave off?' and then thank the city of Memphis, the players, everyone.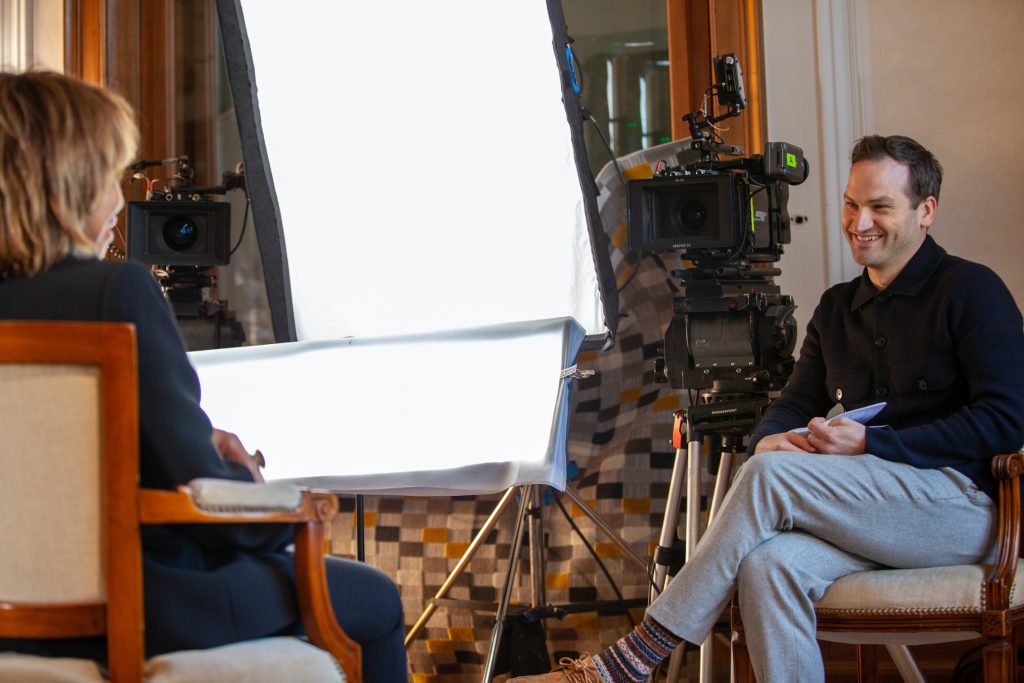 How did the Tina documentary come about? Did Tina call you? Tell me she called you.
No, Tina did not reach out. There was no Dear Dan and TJ e-mail. The producers of the film had developed a relationship with her and pitched her on the idea of a feature-length documentary on her and her career. They made a deal with her and then approached us. We were very reluctant. We didn't turn it down but thought there was something about two men doing it that felt weird to us. Ultimately, we knew enough of her story—and we thought this is an amazing saga. A documentary is the most powerful way to tell it because you're actually hearing from Tina. As amazing as Angela Basset was playing her, she's still not Tina Turner. Tina's one of a kind.
We signed up to do it, and we then met the woman herself. We spent a long day with her at her house, talking to her and understanding her complicated relationship with her own story.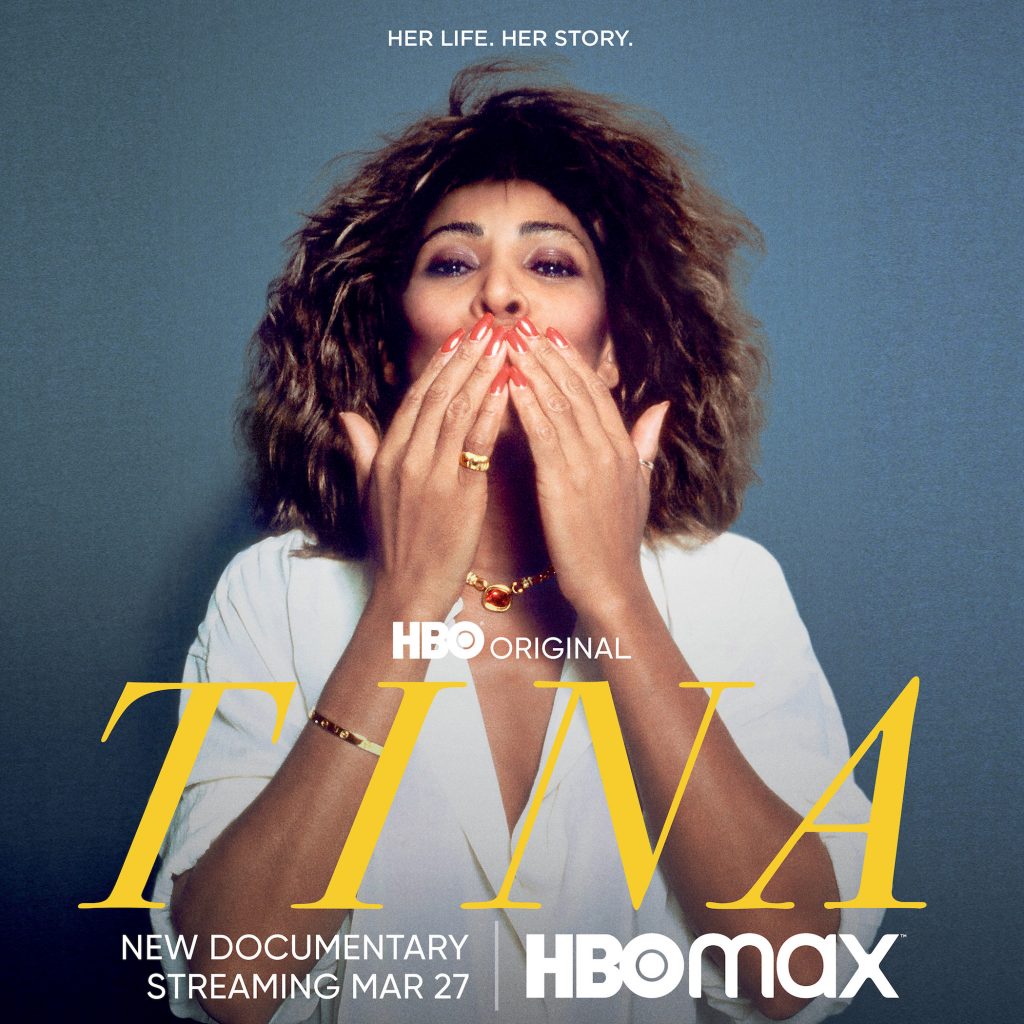 I watched it three times. I think I'm obsessed. What's one thing viewers don't know about the iconic Tina Turner? And what did you learn along the way?
The thing for me, the real discovery was to sit with Tina. She's nearing 80 years old. We knew her as the icon, a symbol of strength and resilience. And she is! But the public, we thought of her as almost superhuman. Anyone who suffers trauma, suffers it the rest of their life. It was a revelation that—even after a long career and so many years separated from Ike—that pain from her past was so close to her. It was right under the surface. And as we reveal in the film, she suffers PTSD from it. Certain periods of her life and memories bring back vivid nightmares for her. That was a shock. A dark thing to learn.
The thing that's not in the film that I was fascinated with is something we weren't able to incorporate. I did the interview and we got on the topic of fans. And she was always rhetorically asking, 'Why do people want my autograph? Why are their hands shaking?' And I said, 'You mean something to them. Isn't there anyone in your life you looked up to?'
And Tina told me a story about meeting Jackie Kennedy—at that point, Jackie Onassis—and how she was nervous and messed up what she wanted to say to her. She basically described fanning out in front of Jackie O. When I asked her what Jackie Kennedy meant to her, it's the only time she got visually emotional, welling up with tears. She said the way Jackie held herself during the funeral and stood there with her kids; she just thought that showed resilience and strength.
In my mind, I thought, 'Oh, this is young Tina watching this on TV.' No, this is 1963 when Tina was at the height of Ike and Tina. Tina was watching a contemporary. She was going through that same thing and looked to Jackie for grace under pressure and it just explains so much about Tina. She mentioned she modeled herself and her fashion after Jackie and said she was the model of what it was like to be a lady. I would have never put those two together. It helped explain a lot about Tina.
Response to the Tina documentary has been stellar. Reviews have been amazing. What was the biggest challenge as you put the finishing touches on her documentary?
Because of Covid, we weren't able to screen it for people. Typically, that's when we adjust and have different versions based on screenings. And structurally it was different, and we wondered if it would work. So when we finished it and gave it to HBO, we thought, "Welp, we hope this is good!"

What was challenging throughout was getting people to do interviews. The people closest to Tina—say, Oprah, Angela Basset, were not that difficult—but the people closest to her and who know her intimately are very protective of her. They know how she struggles with her public identity. They were hesitant to do the film.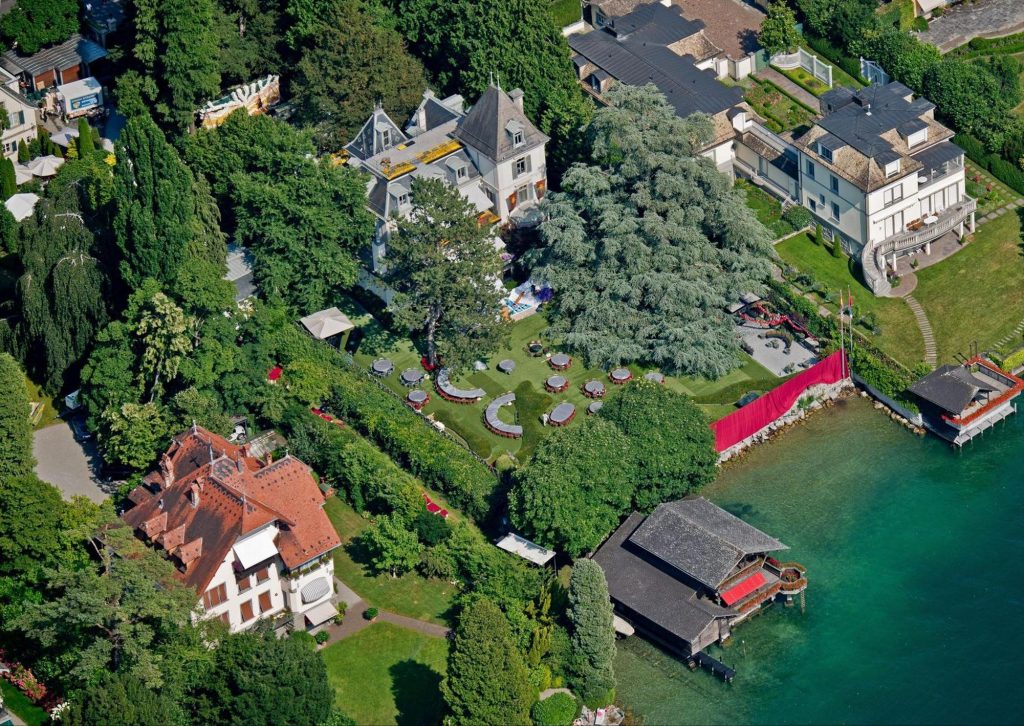 What was it like shooting in her Swiss, what, chalet? Mansion?
Tina loves interior design, and she has done her entire house herself. And it gives her a lot of joy—especially in retirement. She'd be perfectly happy never having to do another interview—and I don't think she ever will. She'd be happy to be gardening, decorating, and working on her house. That's her joy and she's really good at it. She's got an eye and you could see it reflected in her house.
It's like a mini-manor. It's a pretty grand property. Very calming, very inviting. It's where we first met Tina. We sat in the family room and she made coffee. But, there you are— aware you're sitting on a couch made for one of the Louis's and was, at one point, in Versailles. And all you can think is don't spill the coffee. Don't. Spill. The. Coffee. She puts you at ease in her space when you're with her. Yes, you're aware you're with an icon, but she's legitimately down to earth.
I hear you're a nomad now. What gives?
My wife and I put our amazing midcentury house in the valley of Los Angeles up for sale in November. Instead of moving somewhere else—we put ourselves in storage. Now we're doing month-long rentals around the west coast to audition other cities to live in. (I love that.) Currently, we're in Portland, Santa Fe is next, and then we're headed back to L.A. to figure out what's after that.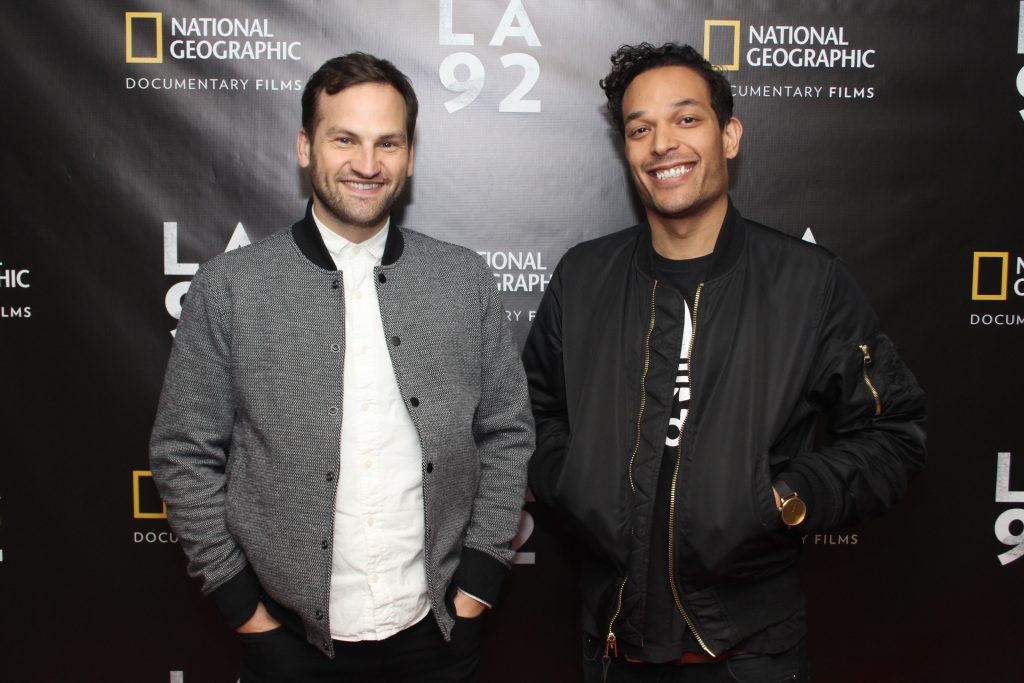 What's next for you?
Nothing directing-wise, but there are a few things in the works. We've got a series we're executive producing for NatGeo that's coming out in a few months. A six-episode series on 9/11 that coordinates with the 20th anniversary. It's a moving and powerful piece—an oral history on that day from the people who survived. Heavy, but enlightening.
Interview minimally edited for content and clarity.