If you look up the term "metal god" in any dictionary, you'll probably find an itty-bitty picture of Judas Priest's Rob Halford next to the definition. Halford is arguably one of the most beloved and respected figures in metal. After joining Judas Priest in 1973, he not only steered the band to global domination during the ​70s and ​80s but helped shape the metal music genre entirely.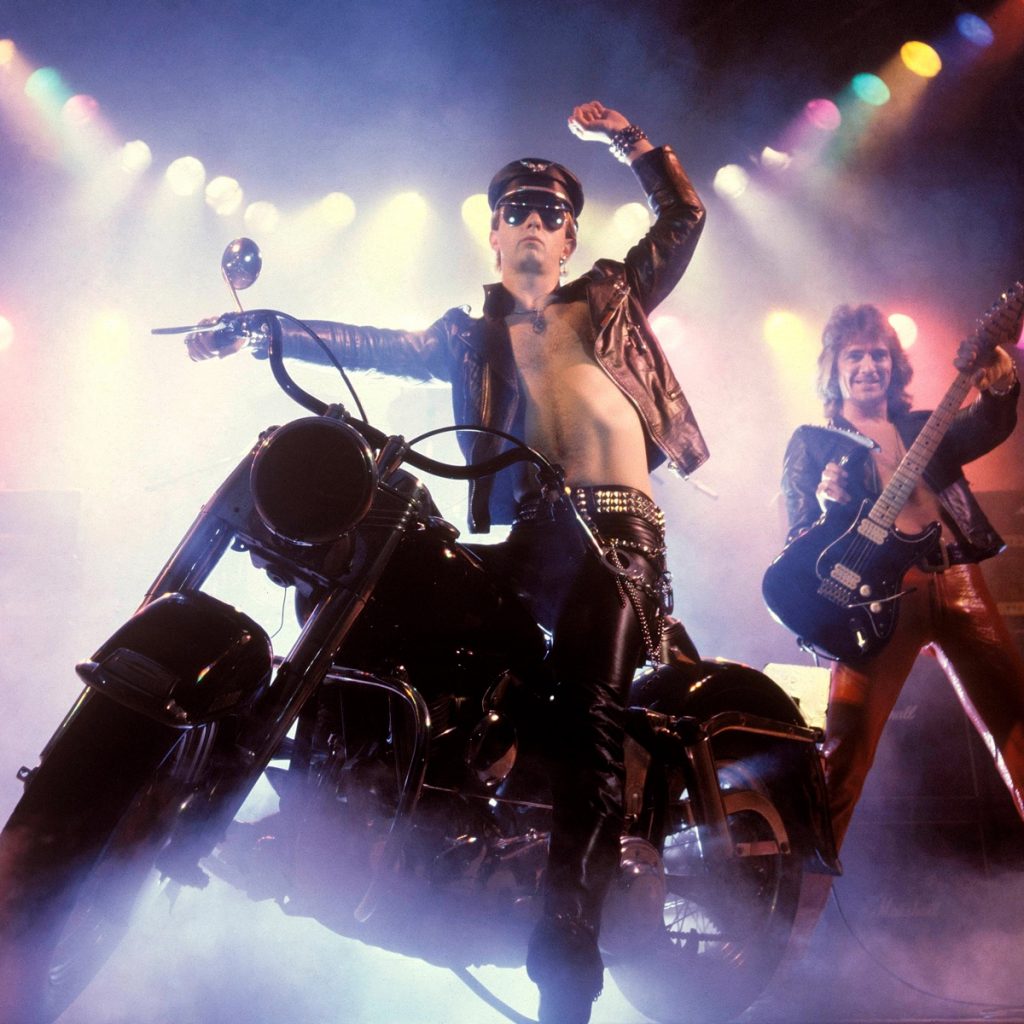 Pull up any photo of Halford on the internet and you'll likely find him sporting some combination of leather, studs, or spikes. It's a look he crafted early on that's carried him into his latest decade. (Halford just turned 70 a few weeks ago.) Mind you, Halford does have a softer side. Just look at his "Caturday" Instagram posts where's he's been known to sport silly cat-related shirts.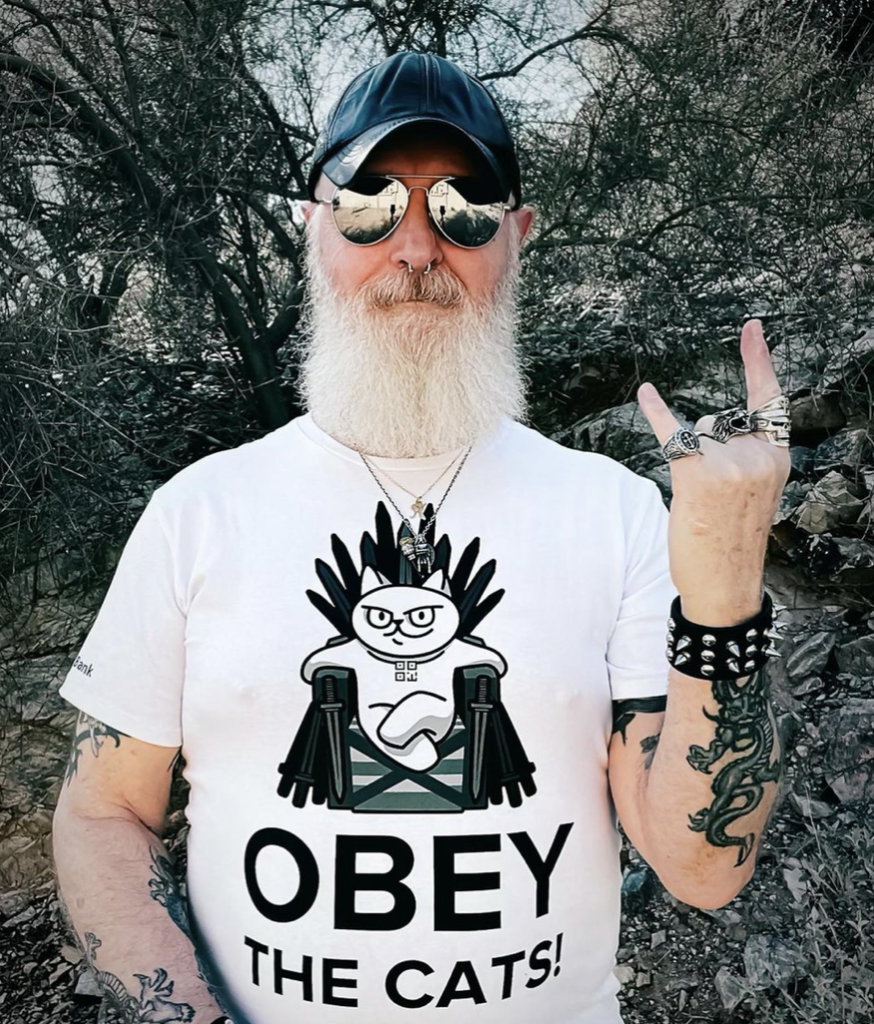 The trailblazing rocker was also metal's first out-and-proud gay star. Halford came out 23 years ago when he nonchalantly peppered in "speaking as a gay man" during an MTV interview.
This fall the band will finally (finally!) get the opportunity to celebrate their 50th anniversary with the fall launch of their 50 Heavy Metal Years Tour. The band arrives in Kansas City next month to perform at Cable Dahmer Arena in Independence on Tuesday, October 19th. (Click here for ticket info.) We had the opportunity to chat with the rocker during rehearsals in Phoenix. He talked about everything from his three decades of sobriety and recent birthday to dusting off some deep cuts for this tour.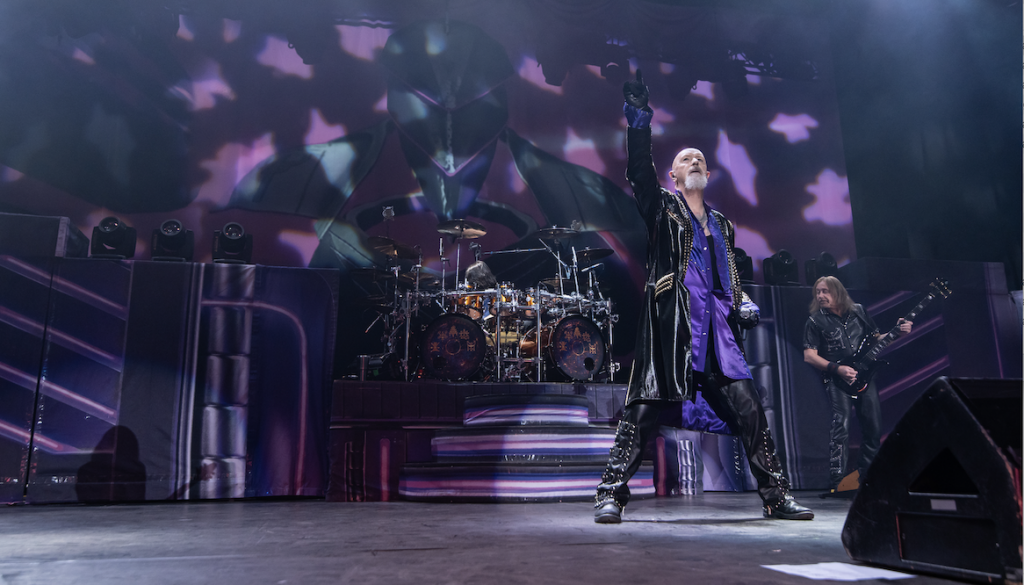 Your 70th birthday was less than a week ago. Please tell me you did something epic!
[Laughs] "Yes, I had fish and chips. Seriously. You know, in my life everything is larger than life. My motto is: 'Go big or home' and, well, I was home. I decided kept it simple. I had my immediate family come up to the house—barely ten to 12 people—but we ordered fish and chips from the fish and chips shop, and we sat there, chins wagging. It was followed by a birthday cake that I posted on my social media. It was a beautiful evening. Very, very lovely. I enjoyed it."
Oddly enough, you know who I talked to last week who turns 70 in a couple months? Lou Ferrigno, The Incredible Hulk.
"I do remember him. I was a big fan. I've been in America long enough to know he was, in his time, on the show everybody watched. It's a good time of life, that's for sure."
You've been very open and honest about your sobriety. Do you hear from fans who are struggling or have success stories?
"All the time, yes. Through my social media, people post and talk about their own particular journey. It's thrilling. One of the great things about living your life and trying to work the steps is that we're there for each other. It's beautiful. It's a common journey—staying clean and sober. It's one day at a time."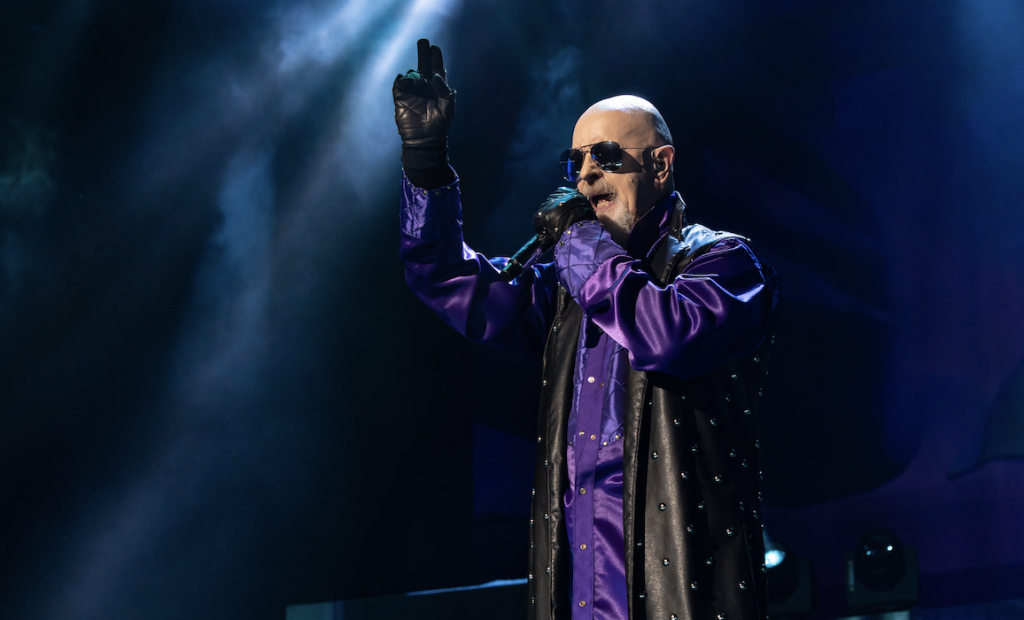 A reader wants to know about your Christmas albums. What was the genesis behind those?
"I love Christmas time—it's a special time for me. I'm a person that loves the Christmas experience, the love, the sharing. I wish it was a day-to-day kind of thing. Music is always a part of any kind of celebration, particularly around Christmas time.
To have this opportunity to make that celestial record with some of my immediate family—my brother on drums and my nephew Alex filling in on bass with a couple of his buddies, it was great! We're launching up for another re-release towards the end of this year—and it's the second one! It's a great record with incredible songs that my brother arranged."
Quick—do you have a go-to karaoke song?
"I'm determined to do that! And there's only one country I want to try it in first. And that's the place where, as far as I know, karaoke was born—and that's Japan. I've been to Japan many, many times and they literally have streets where there are hundreds of karaoke places you can walk in. So, yes, that's on my bucket list. I must karaoke!
Maybe I'll karaoke with Cher? We'd have to do that hit she did with Sonny, I've Got You, Babe. That would be off the charts, wouldn't it?"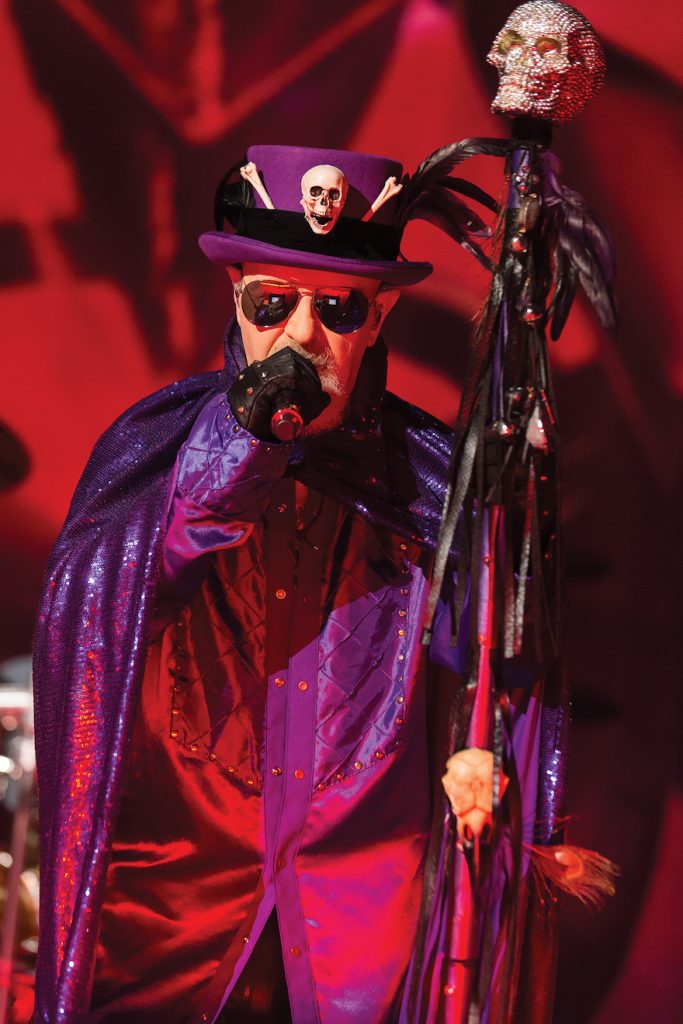 Do you have anything special planned for the 50th anniversary tour? Any mammoth surprises?
"Here's something interesting and humorous: Kansas City is famous for its barbecue and beef, if my memory serves me correctly. And we have this gigantic, humongous inflatable beast that comes up at the end of the show. What it is, it's the actual bull from Birmingham. We've taken that statue and made it, like, 100 times bigger. It goes on stage towards the end where it's something of a celebration. It's very, very heavy.
That's just one of the many things we have lined up for the 50th anniversary. We've really pulled out all the stops, the bells and whistles, as they say, for this tour. So, if you're a hardcore Priest fan, which I know you guys are, this is the show that's not to be missed, that's for sure."
 Well, we're called Cowtown, so we'll have to change it to Bulltown when you arrive.
"Yes, yes!"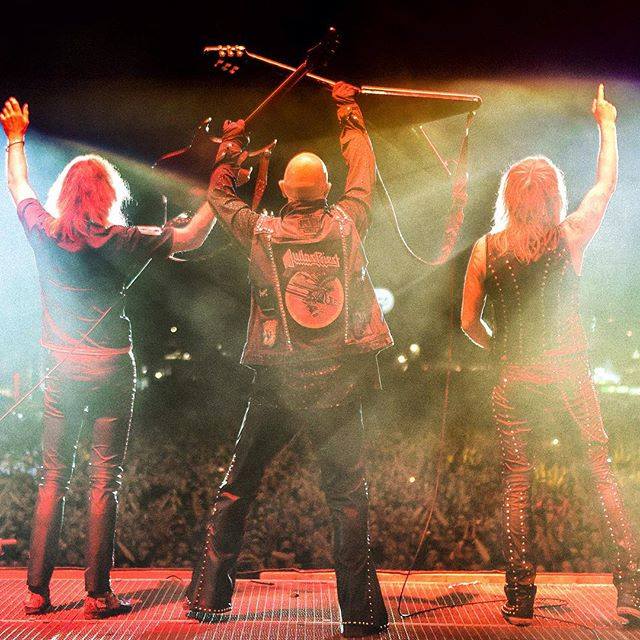 You are playing a lot of deep cuts on this tour; how did you choose from your huge catalog?
"It's difficult. Every tour is a challenge because there are certain things that have to tick the box. We have to do Living After Midnight and Breaking the Law. Those are the songs that our fans look forward to hearing again and again. We love playing them because they never feel the same way twice. When you play Living After Midnight for the 1000th time, it's still fresh in that moment.
But because this is our 50th [anniversary], we've gone deep. There's one song we played live for the first time ever in its history just a few weeks ago. It's the title track from our first album, Rocka Rolla. There were a couple raised eyebrows when I suggested that we do that song. Some of them went, 'That ain't gonna work!' And I said, no, I think it will because the band has grown exponentially since then. So, let's see how it sounds today—with the sound of today's guitar, the drums and everything. And, let me tell you, it's incredible.
We've brought Invader back. We haven't played that for the longest time, plus one or two others. It's a good eclectic mix to take you through the band's history and 50 years of heavy metal."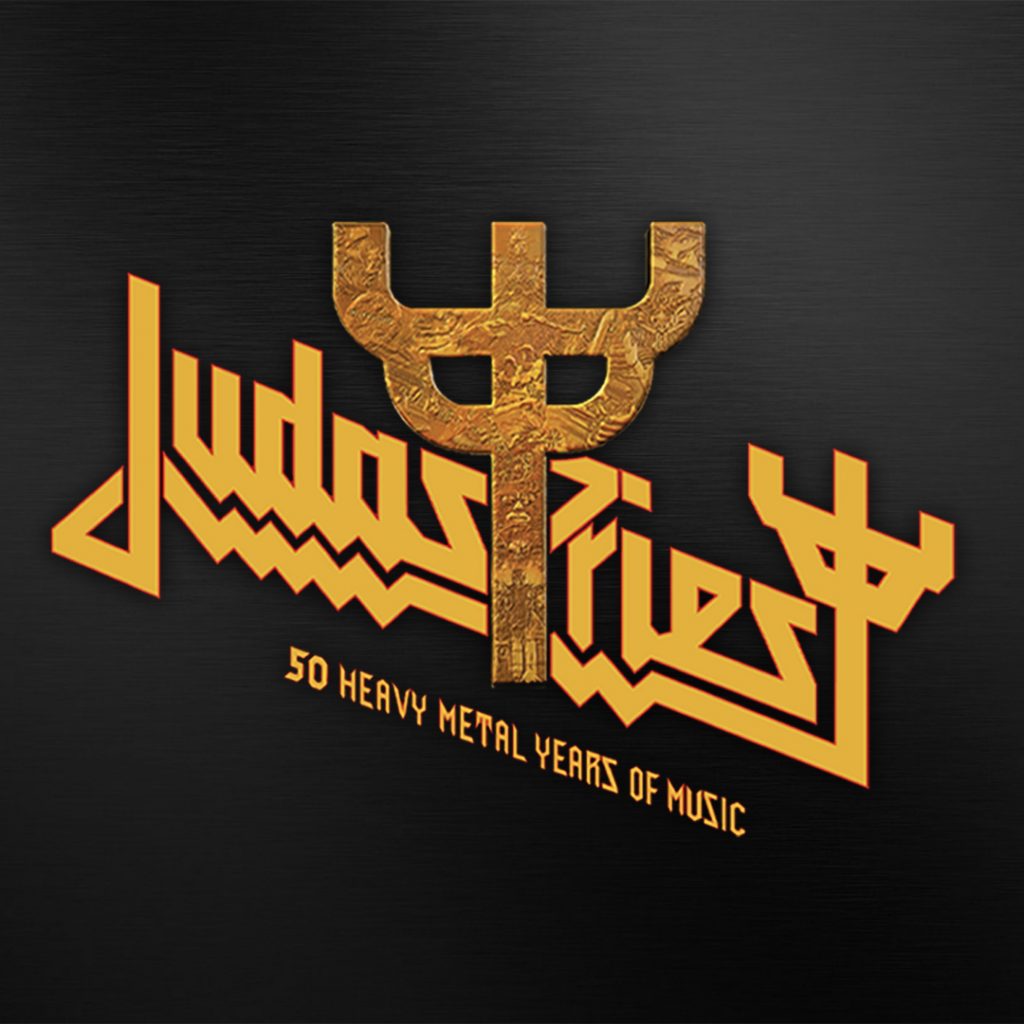 Were any of them challenging to relearn?
"You would think it's like riding a bike, but it was interesting for me to sing these songs with this voice I have now 30-40 years later. But it was great. Everything we've ever recorded we've done with the understanding these songs are able to be recreated live. Even if you have to make any kind of little metal magic adjustments, so be it, but the core of the material is there. You'll recognize these songs when you hear them. And when you hear these songs you've never heard before live, everybody lights up."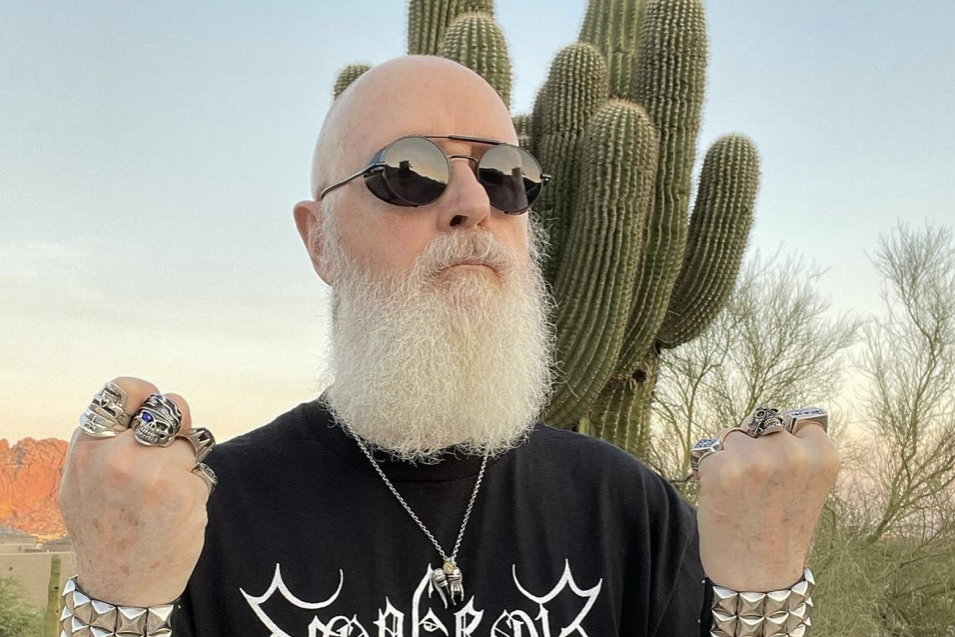 Give me your take on up-and-coming players in the metal scene—anybody worthy? Readers threw out bands like Jinjer and Avatar specifically?
"I tell you something, where I am in my life in heavy metal, it's just so satisfying and thrilling to constantly see and hear—with the touch of your phone—all this new talent.  And you tend to lose track. I go on one or two of my core metal sites each day to see what's going on and there's always something happening.
So, wow, I don't even know where to begin. Say Greta Van Fleet, but they've been around for a few years. As far as brand-new bands, there's always something surfacing as we speak and that's just a blessing. There's always new metal on the horizon."
Finally, your thoughts on Kansas City? We're a foodie town. Please tell me you're going to indulge.
"Without a doubt! I'll tell you what I like to do when I come to your neck of the woods, your part of the world, I get the local food catered in backstage because I think that's just part of the culture. That's part of the vibe. There's going to a lot of meat backstage—and, Michael, take that how you want to." [Laughs]
Interview lightly edited for content and clarity.