Fishtank Theatre kicks off their 13th season with The Bomb-itty of Errors, an award-winning ad-rap-tation/hip-hop theater retelling of Shakespeare's The Comedy of Errors. The 90-minute powerhouse performance is part play and part rap concert and is presented free to the public on The Black Box's outdoor stage, September 16-25. (Heads-up, bring your own chair! And for ticket information, click here.)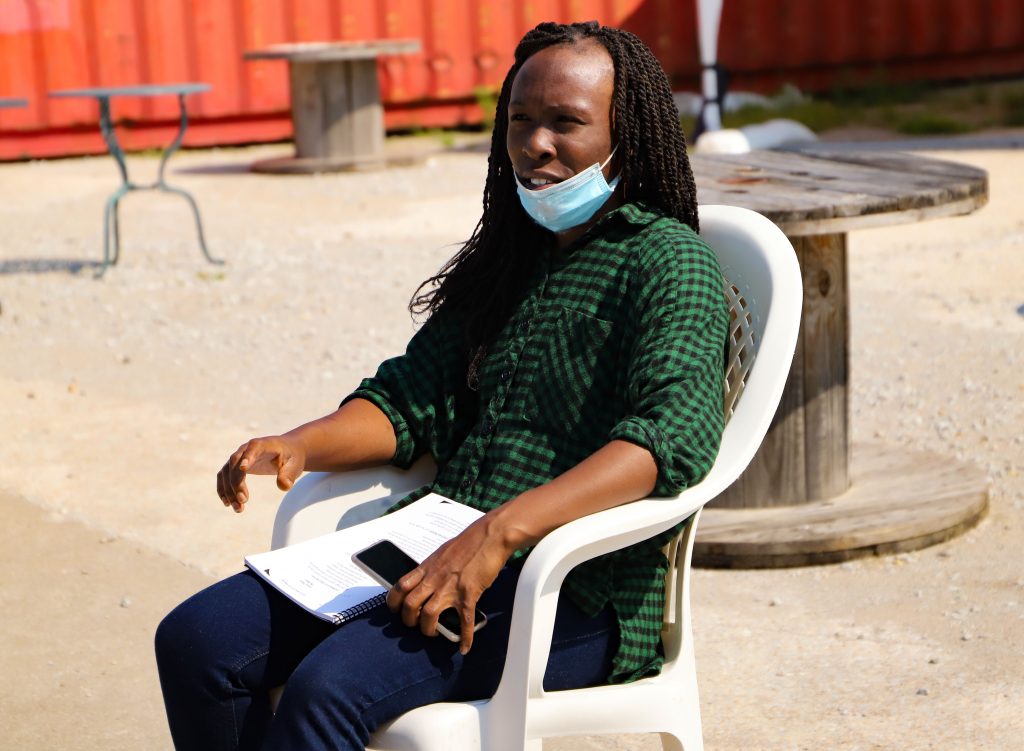 We touched base with the show's director, Chioma Anyanwu, to learn more about the show's unique approach.
One part play, one part rap concert? Tell me more!
"It's Shakespeare's Comedy of Errors told through a hip-hop lens. It's all contemporary. From costumes to music to the set to the lights. It's even written in modern vernacular so you don't need to be a Shakespeare aficionado to follow this classic comedy. You can leave your lexicons at home for this one!"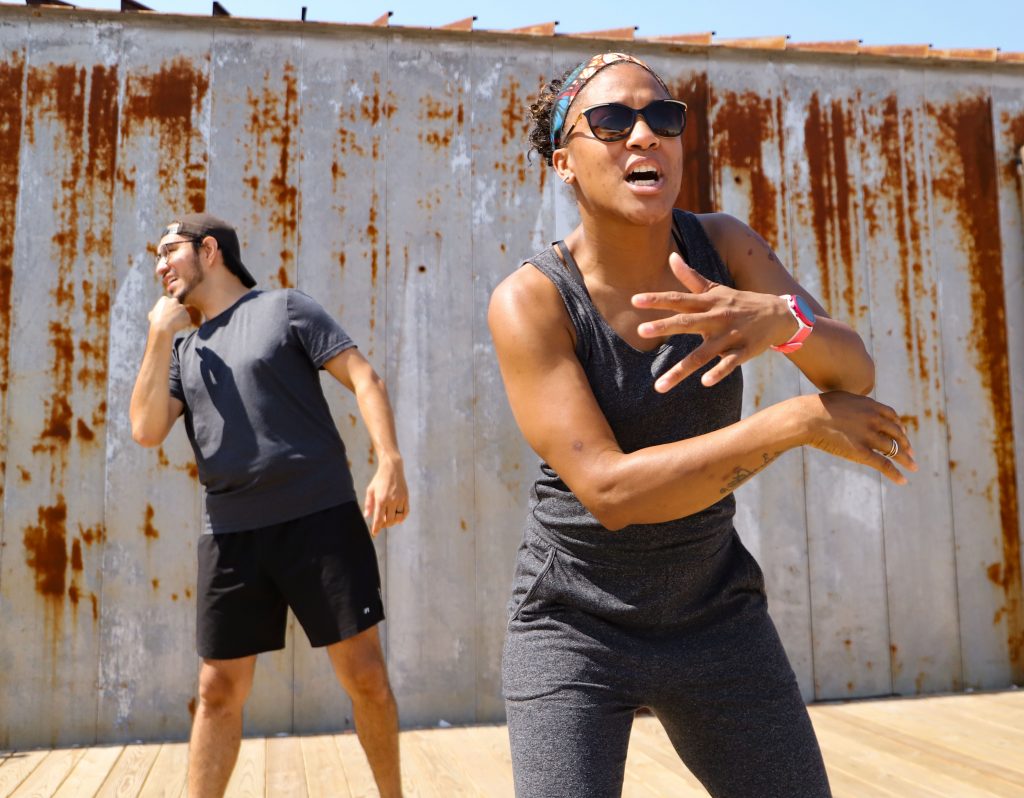 If you were a betting woman, what do you think Shakespeare's favorite part of this performance would be?
"I think Shakespeare's favorite part of the performance would be—all of it. I like to think he'd be in the most euphoric, dumbstruck, paralyzing shock seeing that 1) we're still performing his works today, and 2) people today are still heavily inspired by his work. Or, you know, he could hate it entirely." [Laughs]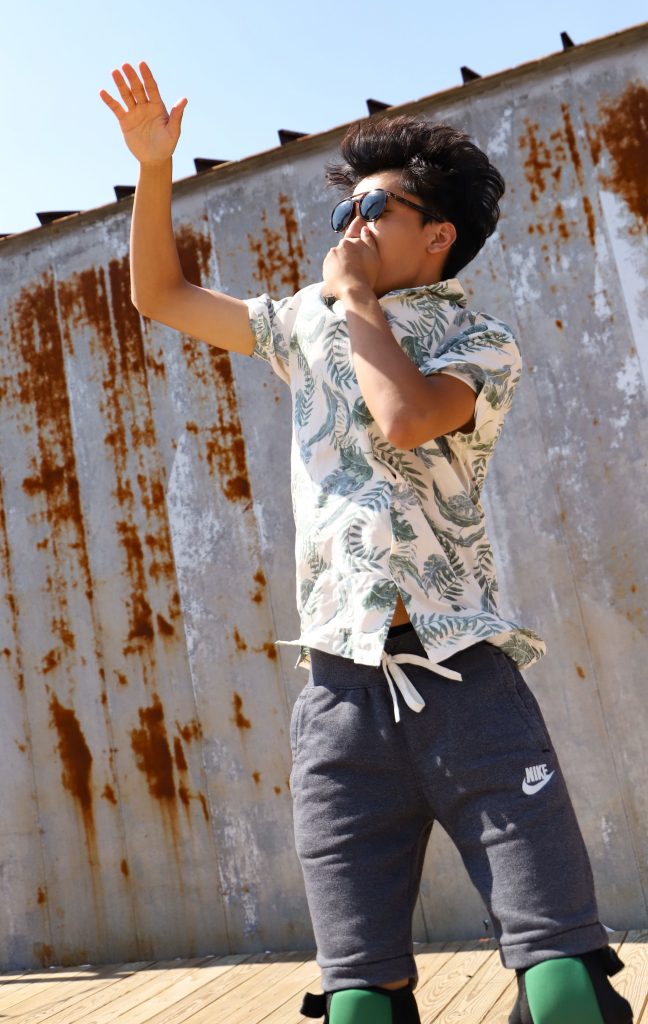 How exactly does one direct an ad-rap-tation?
"Oh, I was hoping you were going to tell me. Well, with this being my first time around the block with an ad-rap-tation, I started by questioning just about everything I thought I knew about putting a production together. That proved unhelpful but insightful.
Truthfully, it helps to have a solid producer, like Heidi Van, who puts together a solid production team. This is very much an all-hands-on-deck kind of show and she gifted me some very reliable hands for this massive deck."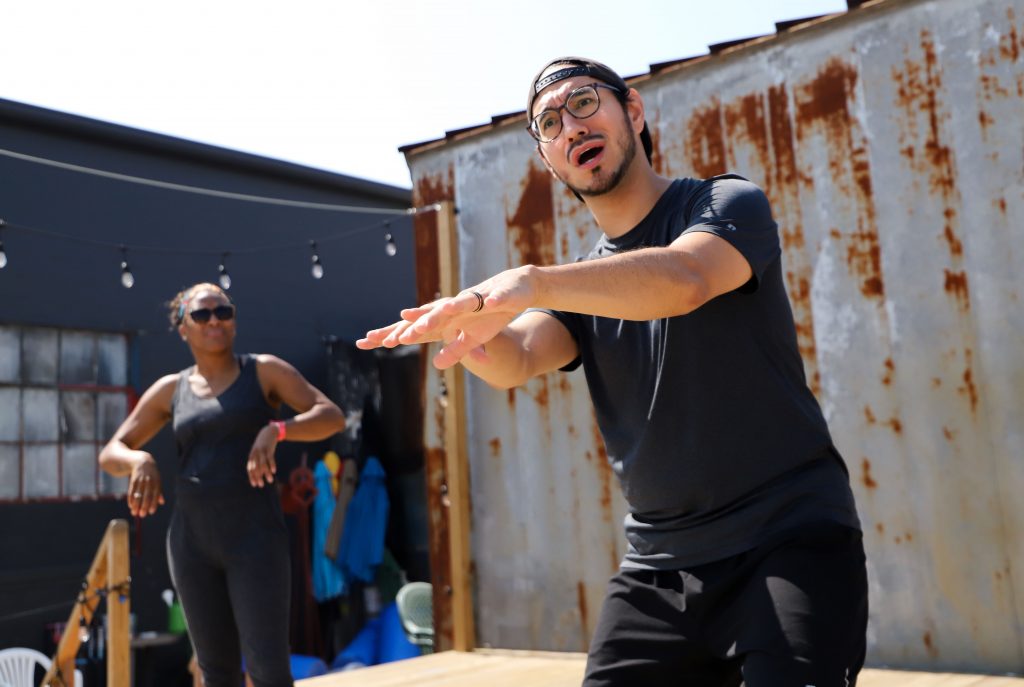 You're usually performing on stage. What's it like calling the shots?
"Honestly, it's kind of funny to me. Not in a bark-laugh way; more like a private chuckle. I liken it to someone asking me to back a car into a garage when my job has always been to just wash it. It's a bit more involved. I'm just honored and flattered when someone chooses to toss their keys my way."
Finally, out of the many scenes, what's one in particular to keep an eye out for?
"That's a tough one, actually. I won't give anything away, but the second half of the second act is—well, it just is. You'll get no spoilers from me, sir!"