The Kansas City metro has tens of thousands of fascinating citizens within its population of 2.34 million. Talented, passionate people are drawn here—or remain in this vibrant, 15-city region—for the arts, sports, music scene, and its generosity, both in spirit and philanthropy.
Distilling those numbers to highlight just nine individuals and one couple was quite the editorial trick. Some made the list based on career excellence; a few for how they deftly pivoted during the pandemic to serve the needs of others. Like true creatives, two of our profiles could have starred in more than one category, bridging charity and music, art and fashion and technology. 
With great pride, we introduce you to our Fashion honoree, Peregrine Honig.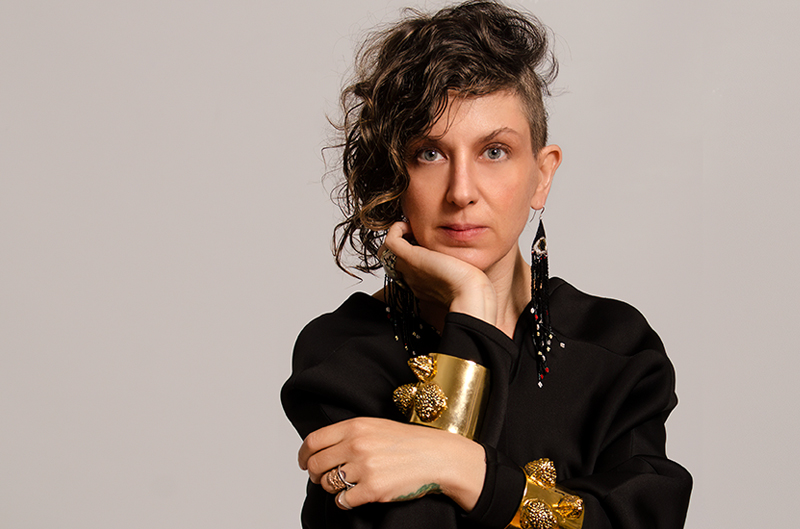 Fashion | Peregrine Honig
Peregrine Honig is known for the evocative names she gives the annual runway show the second Saturday of each June: Summer of Spain, Gilded Summer, Ceremonial Summer. Crowds—typically 3,000 strong, sitting, standing—come away from the spectacle of fashion, music, and extravagant sets thinking, "How can she possibly top herself next year?"
The 20th year of The West 18th Street Fashion Show—Summer in Hindsight—was on schedule to do just that with a lavish 100-foot runway. And then the city shut down. Peregrine took a deep breath and said, "We'll create a movie instead." She wrote a screenplay depicting a musician—Calvin Arsenia, who has performed on stage the last few seasons—who wanders the city, seeking a place to share his music.
The show's title became prophetic. In hindsight, the feature-length film could only be made during a city-wide quarantine. "We filmed the scenes in these iconic spaces," Peregrine says, "which could never have happened without an enormous production budget. Everyone we asked was completely on board and supportive." Other yeses came from director Khitam Jabr and Jeremy Osbern, who filmed the movie.
Protocols were carefully followed to maintain the safety of the entire crew. Voices behind masks echoed in vast, empty rooms of the Kansas City Museum, Nerman Museum of Contemporary Art, The Toy and Miniature Museum, and others as models glided down staircases and posed against marble walls.
When the director's cut debuted at the Boulevard Drive-In on October 16, honking cars and cheering drowned out the sounds of Calvin's harp as models in fanciful outfits dipped and twirled in the Nelson-Atkins Museum of Art's glorious Rozzelle Courtyard.
Summer in Hindsight has—to date—won eight international awards and has appeared or will appear in 17 international film festivals. Peregrine plans to show the film at the Nelson-Atkin's Tivoli this winter.
While the pandemic is ebbing, Peregrine still wanted to cater to safety for the 2021 fashion show. Rather than the usual seating surrounding the stage, Summer Tableau became a street festival while offering social distancing. She and her team collaborated with local architectural and construction firms to create seven individual tableaus to showcase each designer's fashions. For instance, Hufft fabricated a sexy, interactive peep show fronting Birdie's, the lingerie shop co-owned by Peregrine.
What's next for this brilliant bird? Peregrine's first solo art exhibition is taking place now through September 12 at the Albrecht-Kemper Museum of Art in St. Joseph, Missouri. And of course, she's already dreaming up next year's West 18th Street Fashion Show.
---
Read about the other 2021 Innovators & Influencers honorees here.