Sponsored content: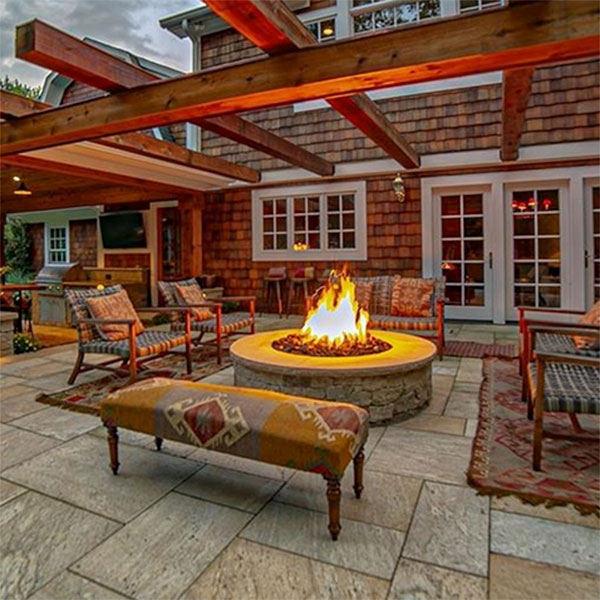 What better way to pass the time on frigid winter days than to dream of the outdoors? Spring will be here before you know it—yes, really! And that's why the experts at Complete Home Concepts agree that now is the best time to start your outdoor living projects, especially fire pits.
Already a popular backyard accessory, fire pits saw skyrocketing demand last year as more people hunkered at home to safely weather the pandemic.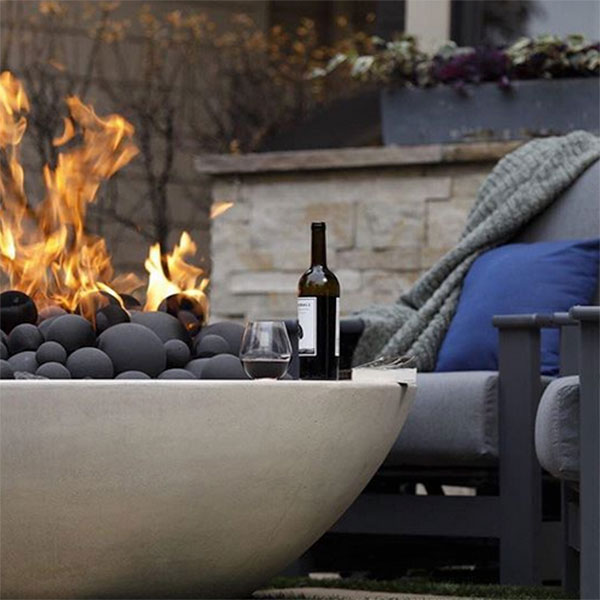 Even as health experts predict a possible return to some semblance of normalcy later this year, there's no denying that people will continue to stay close to home for at least the foreseeable future. That's why Corbin Haughenberry, the project manager at Complete Home Concepts, expects to see the popularity of fire pits continue unabated.
"When you have a little heat, you can stay outside longer and enjoy the weather," he says.
Haughenberry says the ideal temperatures for a fire pit range from 45 to 50 degrees. Rather than waiting for those first tantalizing hints of spring, Haughenberry recommends planning your outdoor project now so you can beat the rush and have more time to enjoy the results.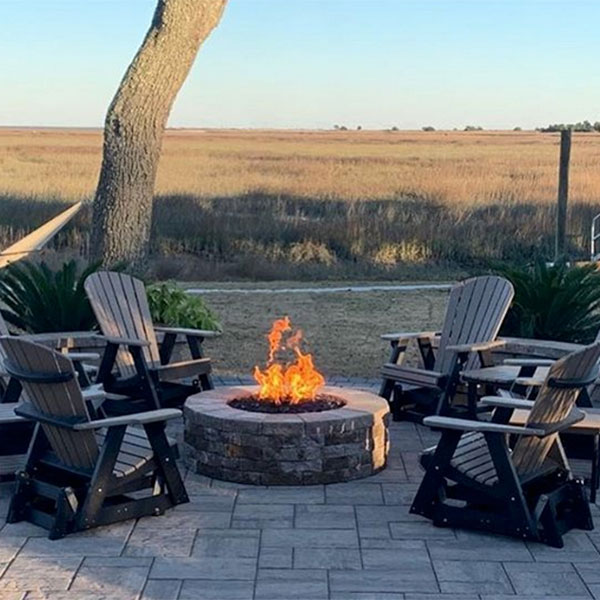 No Idea? No Problem!
For Haughenberry and the other project managers at Complete Home Concepts, fire pit-centered projects can be especially fun because there's no set standard.
"You tell us what you're thinking and we build it for you," he says.
And if you're not sure what you want? That's no problem. Schedule a consultation with Complete Home Concepts and they can get some basic information from you, including the dimensions of your outdoor space, your budget and other considerations.
Then, they'll put together a custom recommendation for your review.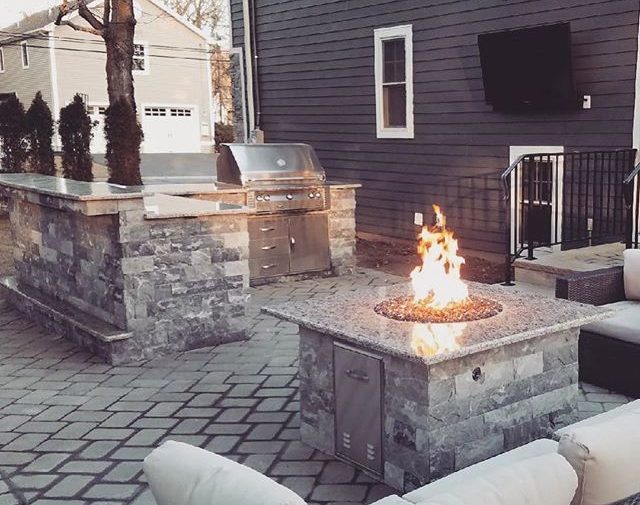 Just how creative can you get? When it comes to fire pits, the possibilities are virtually endless. Opt for a more traditional, round design, for example, or introduce some sleek modernity into your outdoor space with a horizontal fire pit enclosed by a glass surround.
And if you want to go beyond the fire pit? Complete Home Concepts is ready. They've created everything from simple, cozy set-ups to fully equipped outdoor kitchens in which the fire pit is just one of several elements.
However your vision for your outdoor space evolves, Complete Home Concepts will be with you every step of the way. Let's say you need some additional infrastructure to accommodate your preferred design—pavers or gas or water lines, for example. Complete Home Concepts will determine everything you need so that you can easily and efficiently enlist the help of a contractor.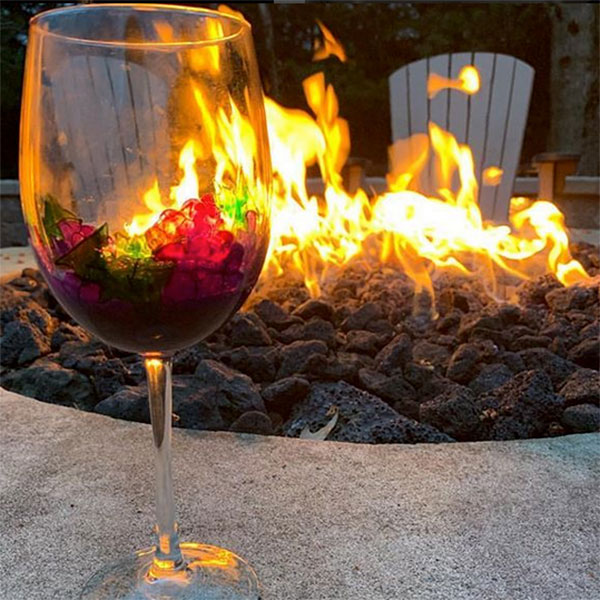 And when it comes to the likely centerpiece of your outdoor design—the fire pit—Complete Home Concepts will ensure you don't inadvertently overlook a detail.
"We help you think about the entire project," Haughenberry says. "We have people come in and they just want the actual burner element. But we can also do the pan, the structure and everything else, including the ignition, depending on how you want to light the fire pit."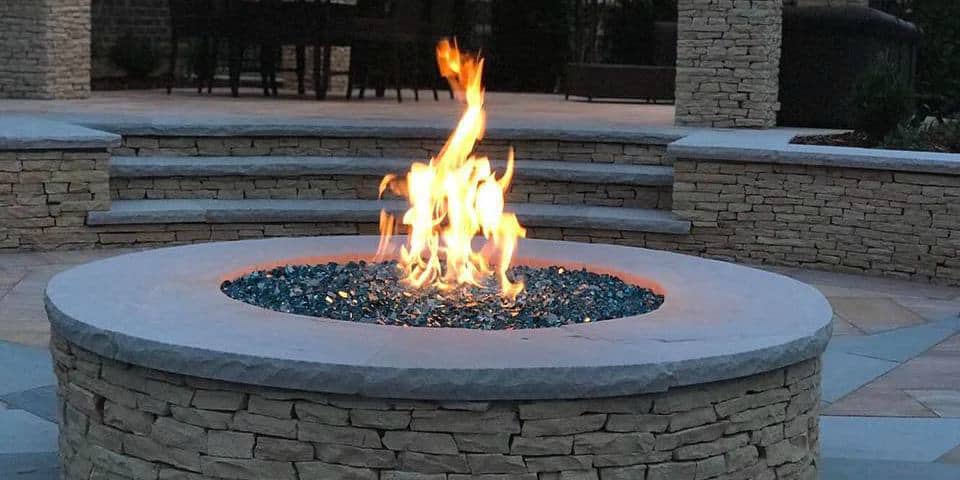 No matter what design you choose, the Complete Home Concepts team can guide you through protective elements. Most fire pit exteriors can withstand elements, including rain. Yet if water gets inside the fire pit, especially around any electrical components, that could cause permanent damage.
"We can look at covers, including custom lids, so that everything looks like one cohesive element," Haughenberry says.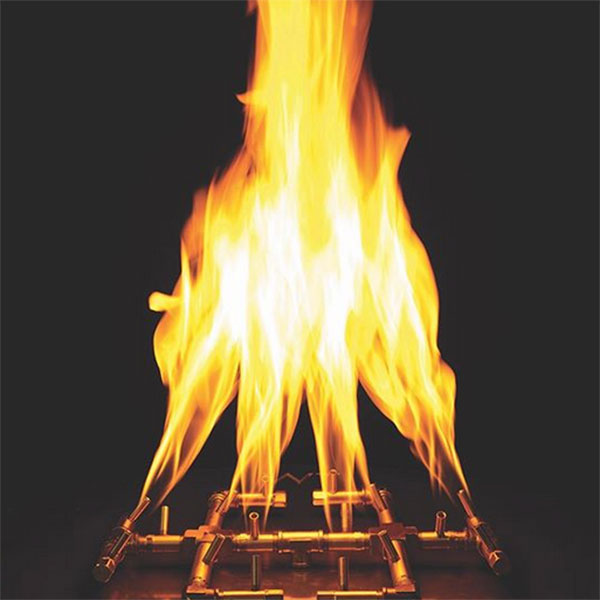 Just think: reach out to Complete Home Concepts now and you could be enjoying gorgeous spring weather in your own outdoor oasis. Even if you're not quite sure what you want, schedule a consultation now and beat the late winter/early spring rush. And if you're a first responder or frontline personnel, Complete Home Concepts may have some special offers to help you create the perfect place to relax, recharge, and take care of yourself. Start the process at www.CompleteHomeConcepts.com.