Sponsored content: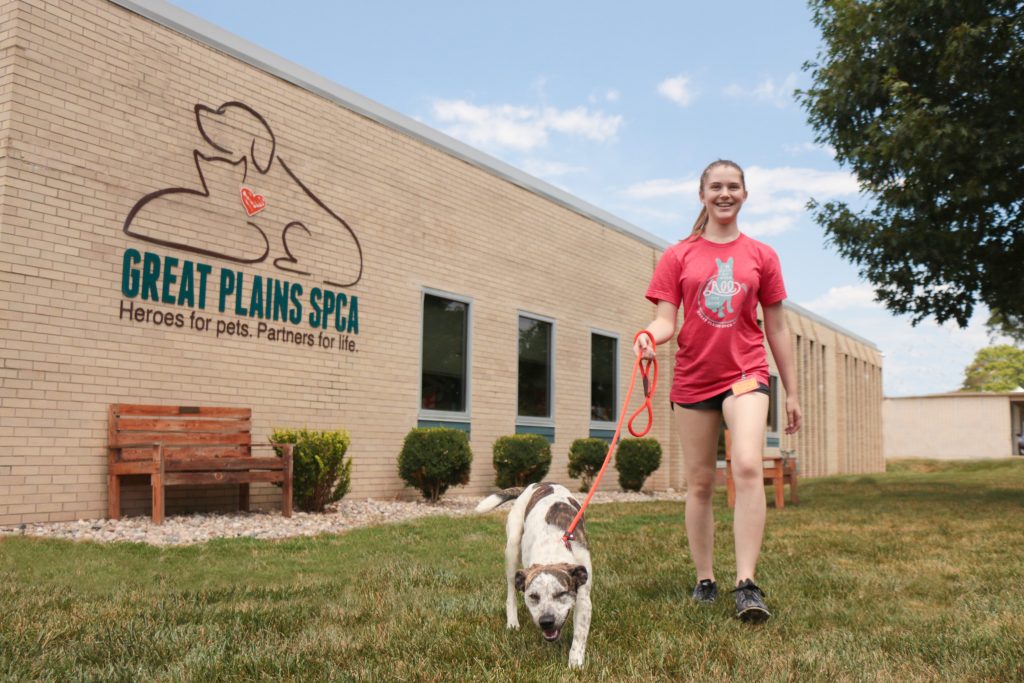 Great Plains SPCA has a number of exciting, innovative programs they've recently reintroduced to the public. With a new focus, the well-known pet adoption center in Merriam has been garnering quite a bit of well-deserved buzz. And as they reacquaint themselves within the community, we wanted to learn more about some of the unique programs the team is unleashing—so to speak.
Along with being one of the largest no-kill animal shelters in Kansas City, Great Plains SPCA is well known for their pet adoption center—where potential adoptees can find everything from puppies and kittens to the occasional goat and duck.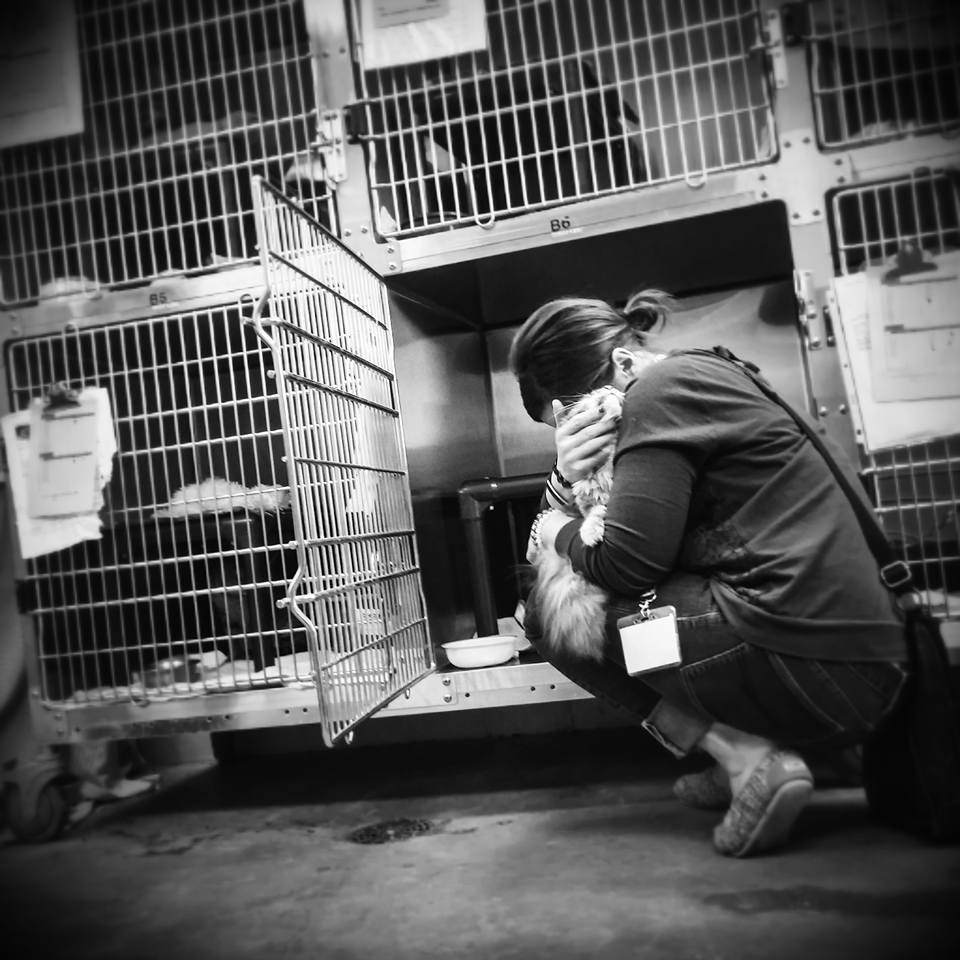 For the team at Great Plains SPCA, finding the perfect match is paramount. And that starts from the minute guests walk in the door. "If somebody comes to the adoption center, they sign in. Volunteers are stationed in the hallways if they have questions about a particular animal," says Mandy Stark, director of marketing and communications. A map of the facility helps new visitors find the lay of the land. Guests are also given a clipboard where they are encouraged to write down the pet's name. "If they mention they like the brown dog, we have a bit of a time narrowing that down," she says, laughing. This form helps our visitors identify animals they are most interested in meeting. Great Plains SPCA adoption counselors will then arrange a meet-and-greet to see if there's good synergy. "Our adoption counselors ask a lot of questions—like what kind of pet are you looking for, are there other pets at home? We try to make the best match possible," says Stark. "Perhaps a super energetic dog might not be the best fit going home with an elderly couple."
Including adoptions and sheltering, the organization serves nearly 10,000 pets annually. But they are also becoming one of the preeminent authorities on pet behavior and training. "People might be unaware, but we have a team of behaviorists on staff," says MaryLee Guthrie, director of development. "Ashley Flores and her staff offer services to go into homes and meet animals where they live to correct behaviors or teach new skills. It helps us with our number of intake animals because when people learn how to better take care of their animal, the animal can stay in the home."

A unique program at Great Plains SPCA is the HERO (Humane Education Resources and Outreach) Program, that helps to educate the community about caring for animals. For dogs, it's teaching people to get them off chains and on to tethers. Or providing warm bedding in the winter and plenty of water in the summer, says Stark. It's also about the importance of vaccinations as well as being sure to spay and neuter your pets. An initiative to "track, neuter, and release" community cats has also been a step in the right direction for improving the metro's cat population. "We care for a lot of colony cats—where someone typically feeds them, but they don't have a home," says Stark. "They're humanly tracked and vaccinated."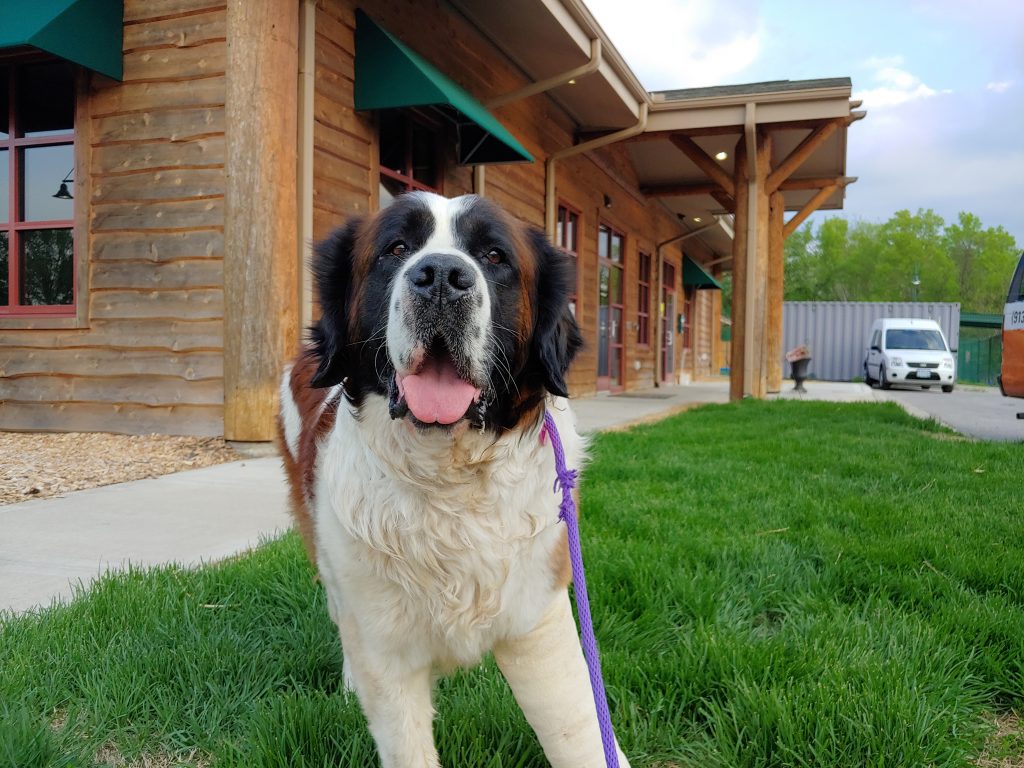 Often, the organization is quick to jump in and offer aid in a crisis situation. Such was the case for Horton, a wayward St. Bernard found stuck in a ravine. "He had a broken leg and internal injuries," says Stark. "But the community really rallied to support us with donations to cover medical costs. He's in a foster home with another St. Bernard—a service dog. And now Horton is in training to become a service dog as well." It's just one of many heartwarming success stories the organization has been privy to.
Got a lost pet? Chances are Great Plains SPCA is on the receiving end of your forlorn furry friend. "We've reunited 1,300 animals with their owners just this year," says Stark, who says the shelter works with seven different cities in the metro. Pets that are victims of abuse or neglect are often brought to Great Plains SPCA as well.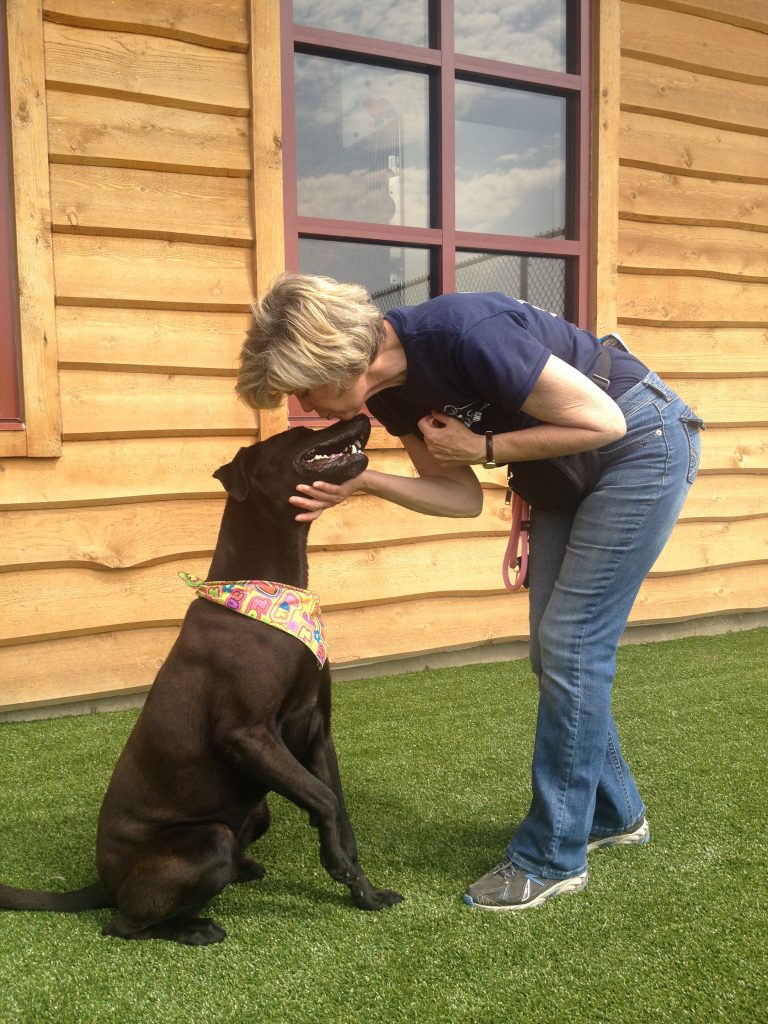 Does the staff ever find themselves wanting to take home an adoptable furball? "Every single day," says Guthrie, laughing. "I 100 percent agree," Stark says. Fortunately, the organization has a stellar list of active volunteers in their brigade willing to give shelter dogs a respite for a few hours. "It's our Adventure Tails program, where you can take dogs out of the shelter and give them a break. Some take dogs to Starbucks and get them a Pup Cup. Some take dogs to visit a park—or simply let their dogs take a snooze on a (volunteer's) couch for an evening," she says. "Studies have shown than when you take a dog out of the shelter, it helps them calm down and get adopted even faster. Our volunteers make a huge difference to every animal that comes in needing care."
The staff also sees a substantial number of older pets who are in need of adoption. "Older animals are often here awhile—and they always end up our favorites. It's a personal victory when we see those older pets get adopted. They just need an exact right match," says Stark.
"Take Renny, for example. She's 10 years old, diabetic, and has hyper-thyroidism. But she's the coolest cat. We've had her roaming our office for about six months. She acts like she owns the place. We call her Queen Renny."
With 53 staff members, the organization runs like a well-oiled machine. But—as Guthrie is quick to point out—"we can never have enough volunteers." Great Plains SPCA is able to keep their doors open through the generous support of donors. The organization always welcomes donations—many of which go towards the popular aforementioned programs. Given that the organization is a full-circle animal partner, you can rest assured they'll be there for adoptees for the duration. "Say something happens and someone falls on hard times. We even have a pet food pantry program," says Stark. "Last year we gave out 35,000 pounds of dog and cat food to people in need." But the organization needs community support in order to provide life-saving services to the metro family of animals in need.

With a renewed purpose and mission, the organization is making great strides in the community. If you haven't had a chance to visit their shelter in Merriam, swing by and take a tour. Who knows—you may fall in love with a precocious puppy, a cuddly cat or find that there is room in your heart for a special animal that requires a bit more love and care—like Queen Renny. Join the Great Plains family, because life is better with a pet!