Sponsored content: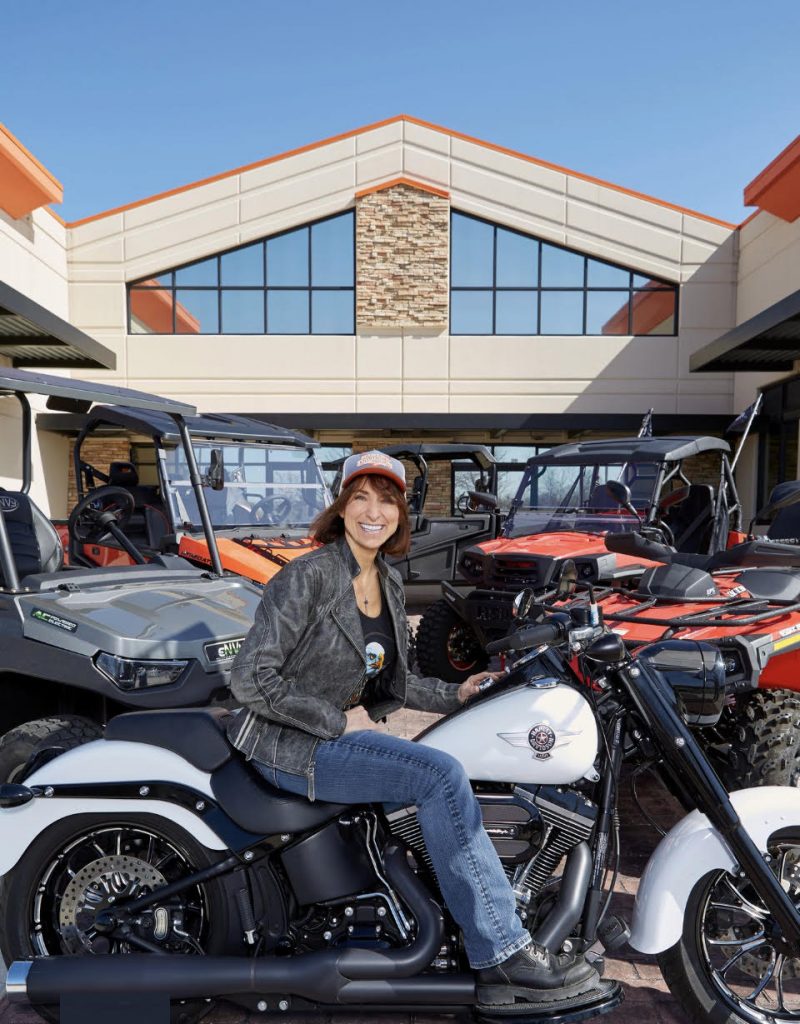 Even though it's been six months since Gail Harleychick rebranded her popular Harley-Davidson dealership as Gail's PowerSports, she says she hears the same three things. "Some people don't know we've switched, others think we've closed down and the rest, well, they love it," she says with a chuckle.
Truth is, the switch has exceeded her wildest expectations. "We are on fire," she says. "For me, the main thing was just the acceptance of the changeover. It's been embraced not only from the Harley/motorcycle community locally, but across the nation. Everyone says the same thing, 'This. Is. Badass.'"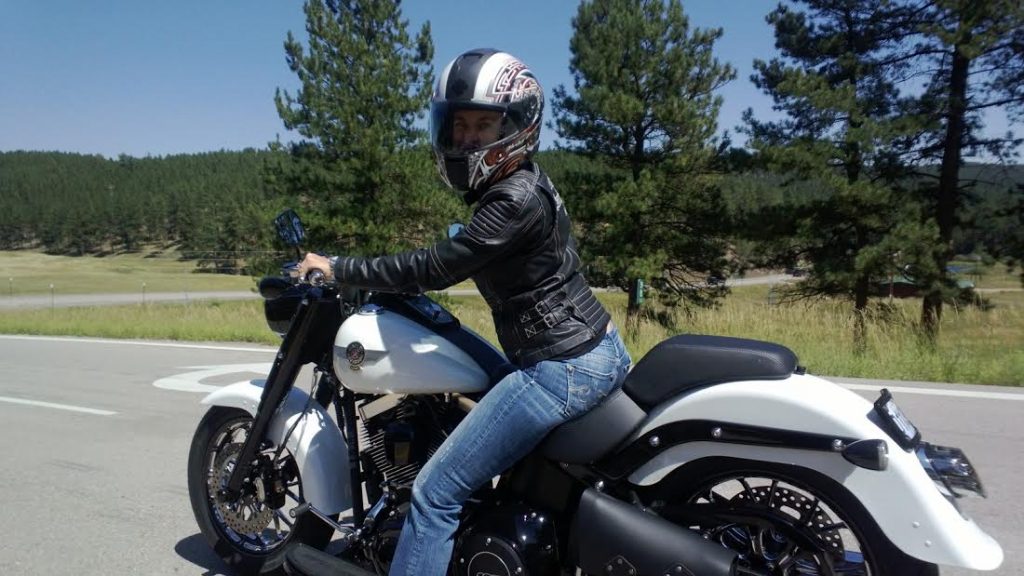 "Harley Went Left, I Went Right."
At the beginning of the pandemic last year, Gail says she took a hard look at her dealership and her 25-year affiliation with Harley-Davidson. "I had a lot of time to think and I realized Harley was headed in a new direction and it just wasn't the direction I want to go," she says.
For Gail, the switch caused a lot of handwringing and anxiousness early on. "But I stuck with what put me on the motorcycle map. My tagline is 'Every day is an excuse to have fun'—and that's been my continued direction," she says. "Harley has a bit more of a corporate vibe, which is fine, but I wanted to branch out."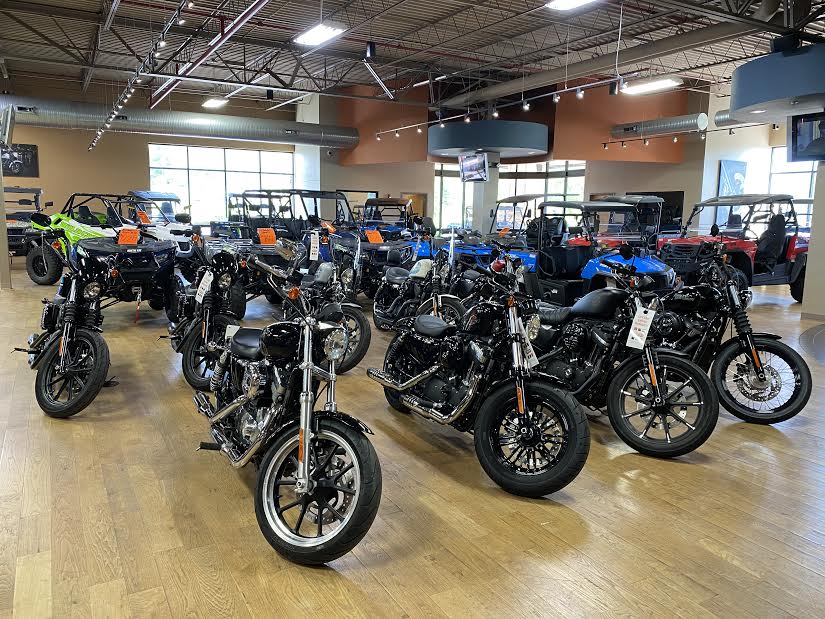 One look around her shiny, spotless showroom proves that theory. Gail now carries a slew of preowned Harleys, along with many other brands. She also carries, well, any two-wheel or four-wheel toy you can think of—scooters, go-carts, UTVs, even electric bikes. "When people come in, they always ask, 'Hey, where are the used bikes?' I laugh when we tell them they're all preowned. That's how good our bikes look once they're serviced and spiffed up."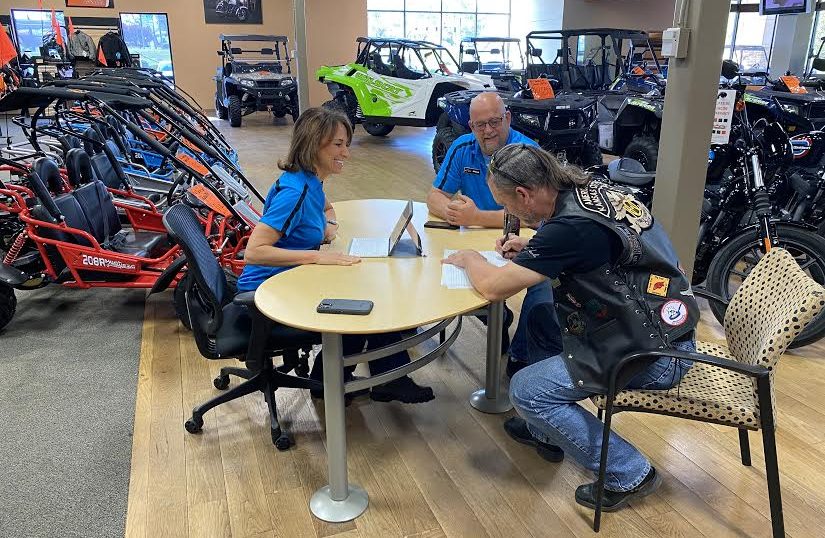 Building On Buzz
The minute Gail announced her change last fall, she says, "ears perked up. It's a big move and people are still curious about how I'm doing. The fact is I'm busier now than I've ever been in my entire life." While she has an overflowing showroom now, that wasn't always the case. Gail's team is perpetually on the hunt for every kind of bike imaginable. "Getting in inventory remains half the battle. Nothing is readily available," she says. "So we're always on the lookout for what's hot, what's trending, the coolest of the cool bikes."
Now that Gail sells whatever catches her customers' discerning eye, she says she's been much happier—which rolls over to her loyal clientele. "We have a lifetime engine warranty on almost every bike we sell," she says. "That's how much I believe in our extensive product lines."
When we asked what's piquing her customers' interests, Gail mentions a dozen different brands. "It's spring. Everybody is ready to hit the open road," she says. "Mountain bikes, street bikes, you name it. Heck, even our electric, pedal-assist bicycles are hot. You know, some of them go over 20 miles per hour? You'll need a helmet for sure. Did I mention we sell helmets too?"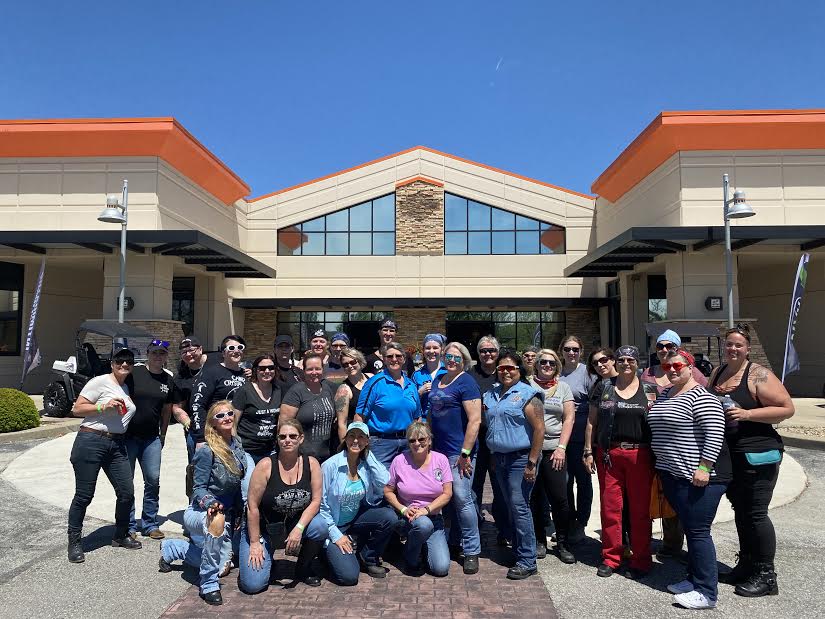 Loyal Employees and Events Galore
The coolest part of Gail's rebranding is how much fun her employees are having. "Our team runs the gamut from Harley enthusiasts to those passionate about playing in the dirt. Bottom line, we have fun toys to sell," she says. "They don't care what they sell, they're just excited about the fun factor."
When Gail says she's starting to go against the norm, she's not kidding. "We're just now starting to spread our wings and see what's out there," she says. "Our customers continue to build that momentum. I'm just so thankful."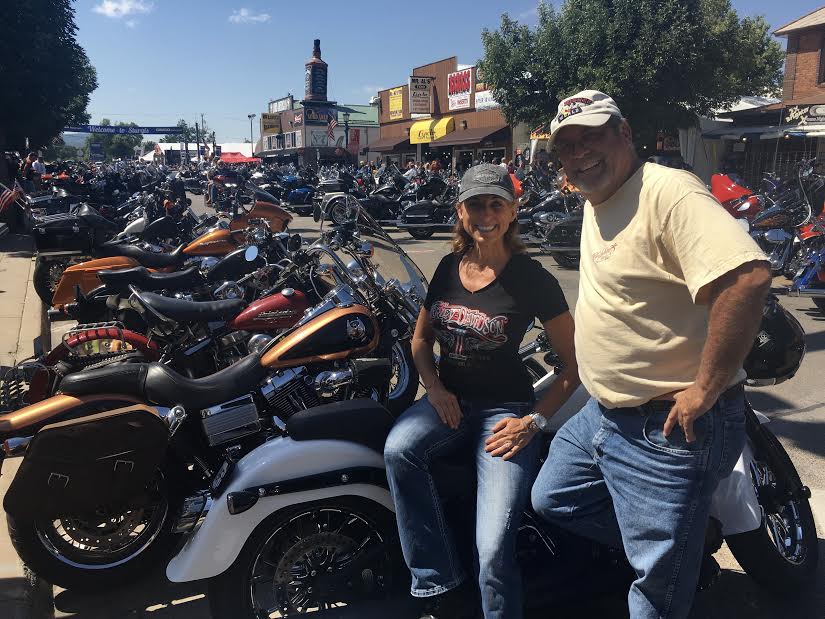 As in previous years (last year's pandemic notwithstanding), Gail says she's psyched to bring back her beloved Wednesday night bike nights. "I want people to come here, relax, have a good time, ride together and catch up," she says. "Bike night is the perfect get-together."
Gail's PowerSports first bike night is coming up soon—this Wednesday, May 19th. Expect beer, barbecue, and a live band. "We'll have plenty of food trucks, plus Knock Knee'd Sally will be rockin' out on our stage," she says. "We're also having a burnout contest that night. If you pop your tire, we'll give you a new tire and install it—for free." (Gail says expect even more fun for June's bike night on June 16th too. "Get it on your calendar now!")
And don't miss Gail's upcoming Guns & Hoses event on June 12th. "We do it every year," she says. "It's a ride to support our first responders."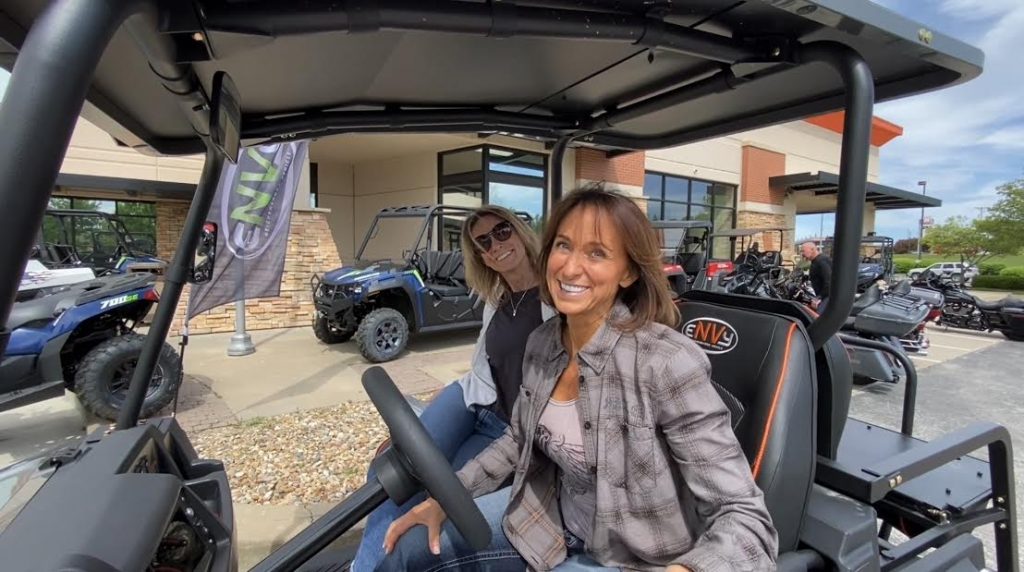 We had more questions for Gail, but she deferred us. Instead, she wanted to give us a ride on her super-souped-up Envy side-by-side. "See this? It's golf cart on steroids," she boasts. "Want to be the envy of your entire neighborhood? These will eat up any other golf cart out there. Plus, you can trick it out with wheels, tires, and a lift kick. Let's go!"