How ha-larious is this? Donate $15 to Great Plains SPCA and they'll create a custom drawing of your pet. The catch? "Our team is way better at caring for animals than drawing them," says the email from GPSPCA.
What does that mean exactly? It means no guarantees the drawing will look anything like your beloved Fido or Fluffy. According to the email, "You might get a drawing by one of our more artistically inclined team members—and you might not. Whether your drawing ends up being a masterpiece or a bit of a hot mess, we're going to have fun doing it and hope to make you smile!"
Either way, we're in! We love a good fun-draiser!

Want to know more? Here's how it works: 1) Make a $15 (or more!) donation via this link. 2) Comment with a photo of your pet on their Bad Pet Drawing Facebook post. The GPSPCA team will create an original masterpiece, and they'll comment on it on the very same post for all to see and, uh, enjoy!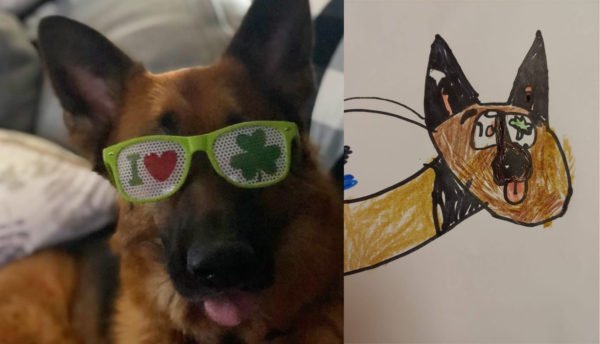 But wait, there's more! Starting today, GPSPCA will debut an original masterpiece for every one of their available pets on their website profiles. Be sure to visit GPSPCA's website to see their—and we use this term loosely—"works of art" come together! (Shout out to Baltimore Animal Rescue & Care Shelter for this super-awesome idea!)