If you're keeping score, Monique Heart kicked ass and took names last week on the first episode of RuPaul's Drag Race: All Stars 4. The local Kansas City entertainer kicked, danced, shimmied, and lip-synced her way into the top two queens of the week—despite launching her wig into the rafters. (Yes, that's a sentence we'll probably never type again.) "That wig reveal—the wig in the rafters is what everyone is talking about. It's iconic," says Heart.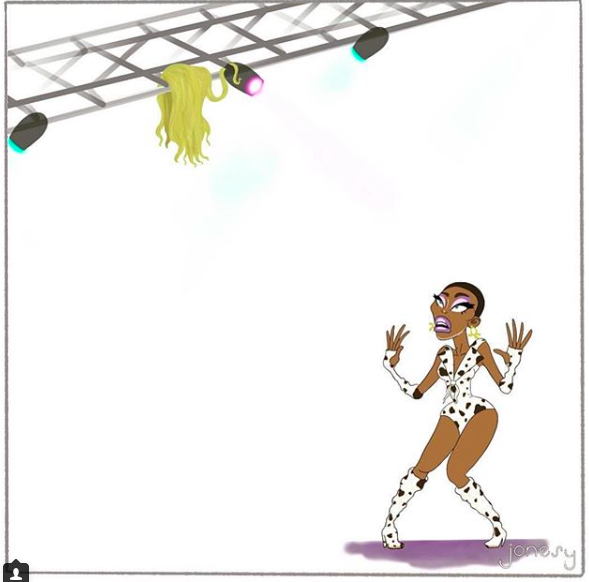 We caught up with the Emmy-award winning Heart (whose real name is Kevin Richardson) this week in Chicago to pepper her with inane stats for this week's "By The Numbers." Girlfriend also dished on what to expect this season. "Ooh, there's goopery, shenanigans, the pageantry—you will gag. Y'all gonna be very proud of me, I'll tell you that. And the challenges were intense, girl—they were whooooo!"

Number of wigs you own: 60
Number of states you've visited since Season 10: I'll say—at least 30. California and Colorado are just gorgeous. But I would say New York is my favorite. Anytime I'm not working, I'll be in New York.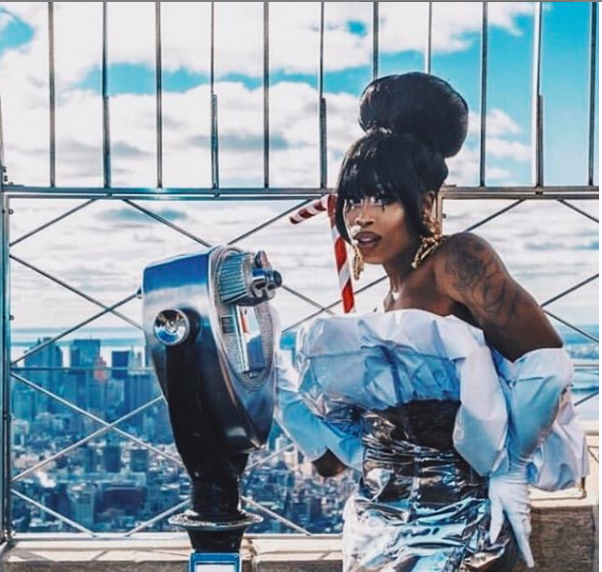 Number of countries you've visited: 5. England, Holland, Ireland, Scotland—and one more place over there.
Highest pair of heels you have: 8-inch heels! But now that I'm in my 30s, most are a good four inches.
Number of times you've fallen off a stage: 1—at Hamburger Mary's KC. It was a tumble, but you just do something dramatic—gasp!—to make it look like it was part of the show. My shoes caught something and I fell over.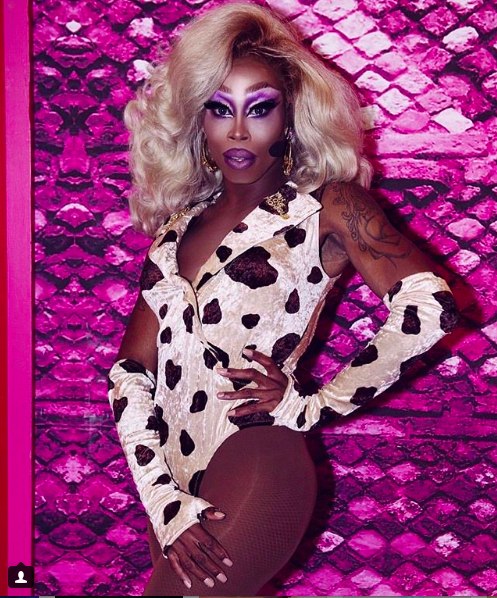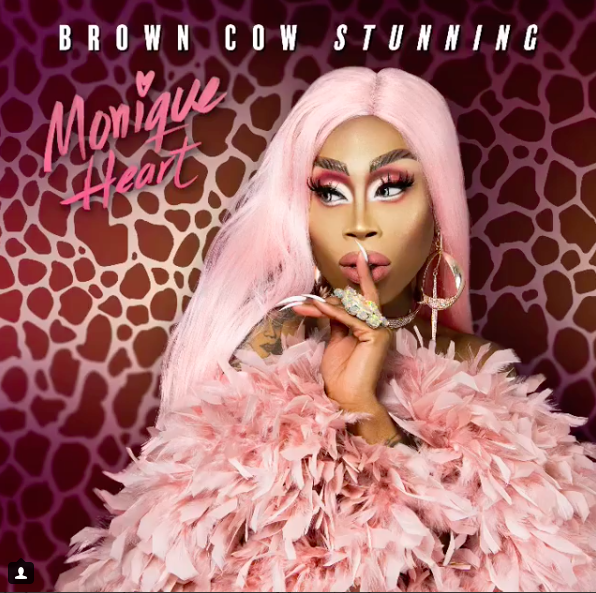 Number of times you've said your iconic "Brown Cow Stunning!" catchphrase: 1 million (PS. Her new "Brown Cow Stunning" single is out on iTunes on January 4th.)
Number of times you've called yourself the "Ooh, ahh, ahh sensation": 4 million—because that came first—before Brown Cow Stunning.
Height: I'm 6'1". RuPaul is 6'2". But it depends on the heels we wear.
Number of times you visit Starbucks each week: A lot—if I'm on the road. If I'm not on the road, I don't get it. (Her fave?) Venti Iced Americano with coconut milk and three pumps of hazelnut.
Number of times you've been recognized in weird places: Thousands, by now. Just so random. And in random situations too.
Letters you've received: Hundreds of thousands. People say my laugh kinda helped them out of their depression or watching me have my meltdown and talk about what it is like to be black and gay. I had a boy in Australia say you saved my life. I said, what? I was gagged. He got strength from little old me?
You're the heart of Season 10 and All Stars 4, thus number of hearts you've touched: Millions.

Percentage of time that you're "on": 98 percent of the time. I'm always on. People always want something—even if they're not aware of it. You speak to them. Even if it's affirmation or a laugh.
(When asked if Heart had a statistic she'd like to add, she laughed and came up with this one:)
"Percentage of people that show up with a camera recording me trying to hug me and get a video message: I'd say we're up in the hundreds. Hundreds upon hundreds. It's at the point now where I'm like—can we just talk and hang out and have an authentic moment? I'd rather have an authentic moment with you than a fan girl moment."
Tune in tonight at 7 p.m. on VH1 to see Monique do battle with the remaining eight queens. As she would say, "You'll be gagged!"
*Interview has been edited for brevity and clarity.