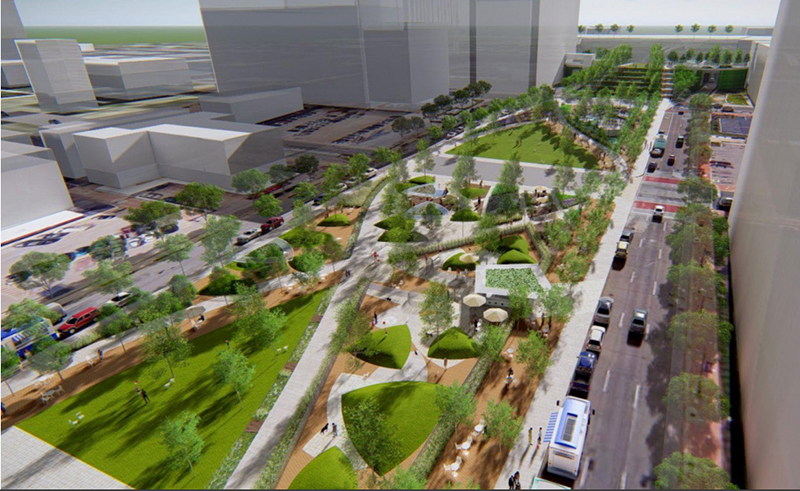 If you exit I-670 onto Truman Road at the South Loop in Kansas City, you'll see the T-Mobile Center, The Star's former printing press building, and One Light luxury apartments surrounded by roads and concrete sidewalks.
Soon, that could include a 4.6-acre urban park built above the South Loop linking the Power and Light District to the Crossroads. Kansas City Mayor Quinton Lucas, along with the city manager, Brian Platte, the Downtown Council, and Port KC, just announced that $45 million has been raised for the South Loop Link project.
Plans for the park include features such as accessible play spaces, public entertainment forums, and multimodal transportation options to prioritize pedestrians, cyclists, and public transit users.
Hoping for an opportunity to weigh in on what the city includes in the new green space? The South Loop project team is hosting an open house on March 7 from 4:30-6:30 p.m. at the Kirk Family YMCA where community members can come and share ideas for the park.