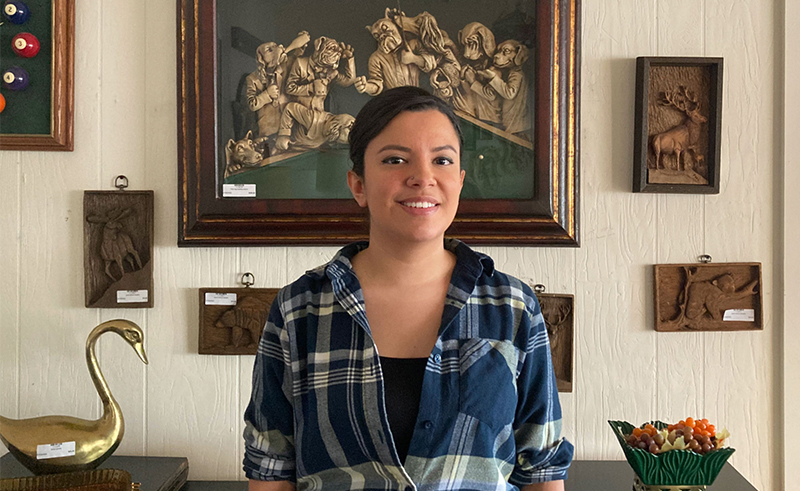 In 2004, 9-year-old Sara Garcera started ordering collectible Star Wars figurines on eBay, a move that would lead to her parents buying the largest antique and vintage shop in California, and to eventually opening her own store, Slater St. Antiques, in Merriam, Kansas.
"My mom had a friend who had a booth at this antique store, so one day I asked her if I could split the booth and put my action figures up for sale; so, I started selling them and making money at 9," Garcera says. "When my mom saw me making money, she wanted to do it too, so she asked and got her own space."
Garcera's mom had just retired from her job as sheriff's deputy, and the mother and daughter pair set out exploring garage sales, estate sales, and thrift stores searching for vintage treasures they could resell. Soon after, Garcera's dad retired from his job as an engineer for NASA, and the whole family was building a career in antiques and vintage items.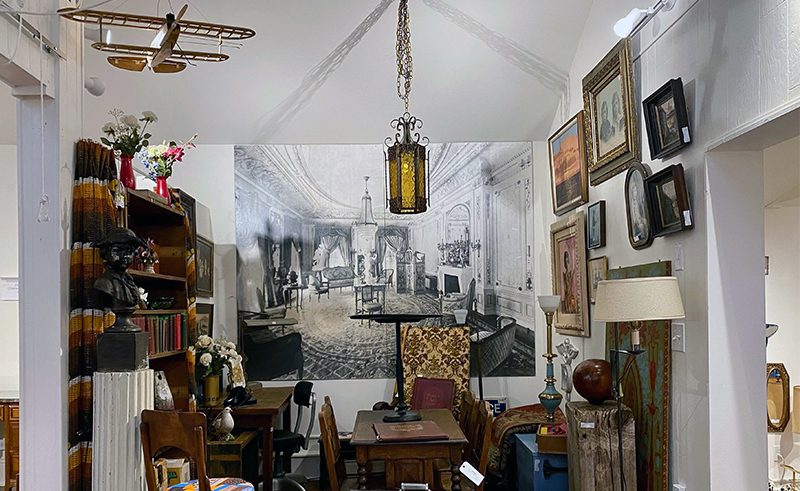 When Whittier, California's King Richard's Antique Center went up for sale, the Garcera family jumped on the opportunity to buy the state's largest antique store—over the years, several movies have been filmed there too.
"It's a crazy story," Garcera says. "I eventually asked my parents if I could be homeschooled, because I wanted to do the antique store full time. So, I homeschooled and that was my life—my mom and me hunting to find treasures and fixing up furniture. It's been like that ever since."
At age 26, Garcera decided to leave the family business and move to the Midwest. She wanted to move away from the Hollywood culture, and when traveling in the Midwest, Garcera loved striking up a friendly conversation with just about anyone. Plus, the barbecue, affordability, and lack of California traffic seemed like a pretty good deal.
"I looked up the best places to live in the Midwest and Overland Park came up," she says. "So, I got on a plane, came out and visited, and I said, 'this feels like home.' There has been no other city, no other state, that feels so much like home, and I ended up buying a home in Prairie Village."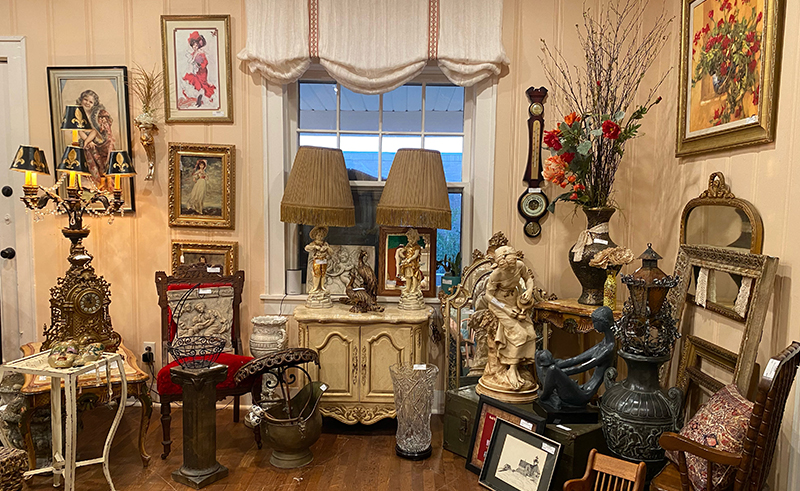 When Garcera made the move to Kansas she tried to work a "normal" job, but the call to get back into antiques was too strong. Soon, she was looking for property where she could open a new store. As luck would have it, a late-1800s home that formerly housed Campbell & Co Antiques and, dating back to the 1980s, Mundy's Antiques, was for sale just across the street from Ikea.
"The house had so much charm," Garcera says. "We wanted a building that had character and wasn't just another big box store. The house's old-time feel complements having antiques and vintage."
The property came with two buildings—the house, which was built in 1925, and a 1960s add-on that housed the property's former antique businesses. Garcera, with the help of her parents, spent a few months making repairs and getting the original house ready for first-time use by a business.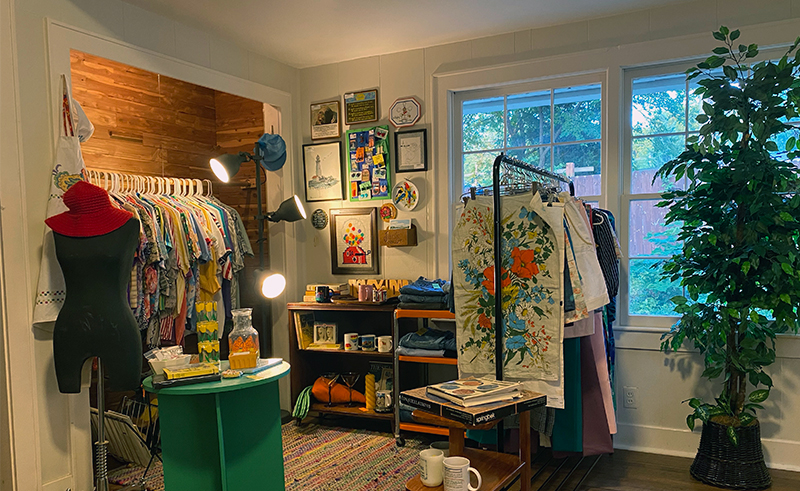 On August 2, Garcera officially opened the doors of Slater St. Antiques to the public as woman and Latina-owned business. Garcera fills the two-building store with antique and vintage pieces that complement current design trends and offers a price range. She also expects the shop's inventory to change and refresh daily so customers get an all-new shopping experience with each visit.
"When most people think of antiques and vintage, they think antiques from their grandmother's house, stuff you won't really use, but we like to keep it modern," Garcera says. "We're here to stay, and we're going to continue to make this place a destination for people to come shop and hang out—we plan to have pop-ups and events too."