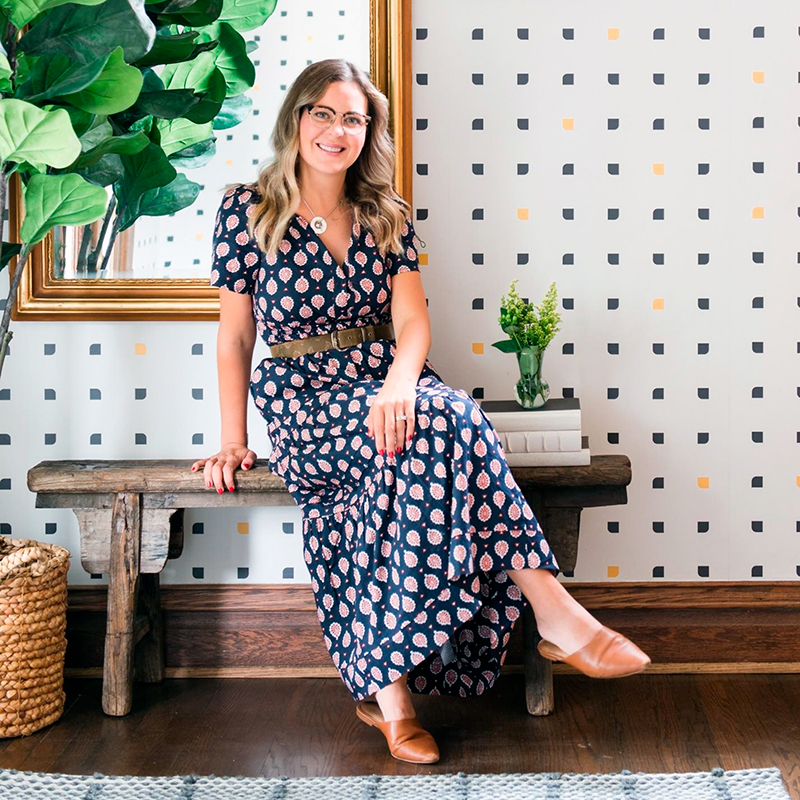 Nine years ago, Meg Piercy and her husband, Joe, were expecting their first child. In need of a changing table, Meg repurposed a vintage dresser, and her business was born.
"I fell in love with the process and the look of taking old pieces and painting them," she says. "When I finished the first one, I immediately wanted to do another, so I put that piece on Craigslist. It sold in 12 minutes."
Soon, she was working out of a neighbor's garage, which quickly led to a brick-and-mortar store in Chicago, where the couple live. A line of paint was not far behind.
"Color brings joy," Piercy says. "I like warmer tones with tan and brown bases."
Her aesthetic attracted a lot of attention, in the store and on her blog. It wasn't long before HGTV contacted her about a show.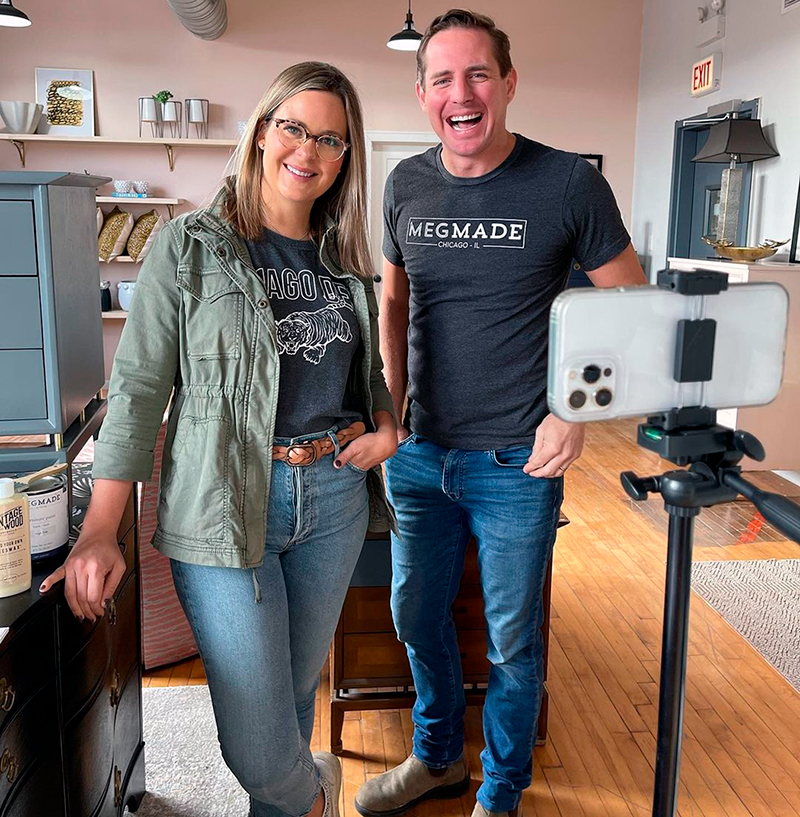 "We've had so much fun in this process," Piercy says. "Even though producing the first season of Renovation Goldmine wasn't typical—we were working in the midst of Covid-19—it went so smoothly."
Joe is an integral part of the show and the process. When the couple met on a blind date, he was flipping houses and doing all the work himself.  They were engaged six weeks later. Despite her loyal following, Joe is her biggest fan.
"The network says we're 'better together.' We're so busy. Joe works as the contractor on our projects, and we really have a lot of fun."
Renovation Goldmine airs Saturdays at 7:00 p.m. CST