It takes a substantial amount of knowledge and know-how to makeover a room. From picking the perfect colors and fabrics to furniture aesthetics and creating nuanced ambience, the room all comes together in the design.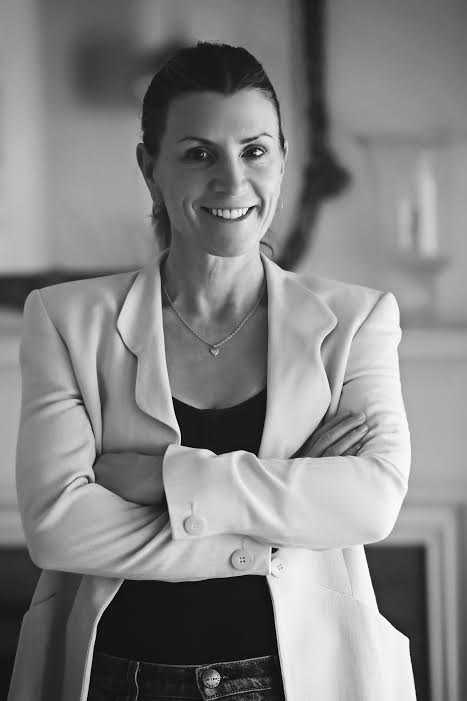 We wanted to hear from local interior designers about their most memorable makeover—the good, the bad and the ugly. Up next? Designer Amy Thurston of Amy Thurston Interiors + Creative Direction picked an unremarkable solarium she updated into a warm, dual purpose lounge/dining room in Prairie Village.
The room started as a wall of windows with assorted plants and dirt and cement floors. "It was a very raw space," says Thurston who immediately saw the potential of her client's Atrium House thanks to the room's unusually high ceilings, catwalk and small viewing deck: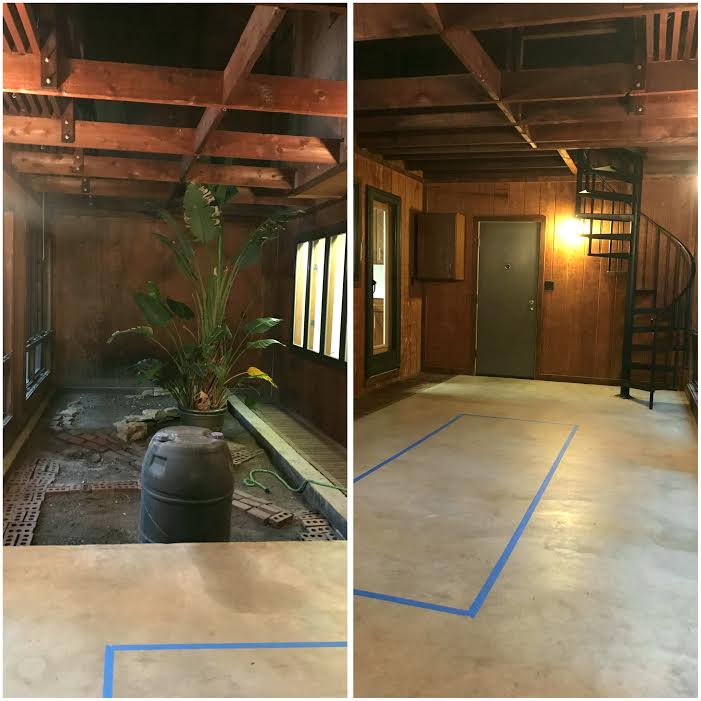 "The homeowners really trusted me—as this concept was still very abstract until it was fully installed. We designed the house from the front to the back. We wanted guests to walk in the front door and be drawn to the back of the home and then feel a bit of wonder when they got to the lounge, like you were transported. The daytime photos don't do it justice; it's a room for dim lights, music, a sip of whiskey and sparkling conversation.
The clients told me the goal was to have two clearly defined spaces that allowed for evenings with friends—a communal space to share a meal and enjoy company before and after.
With the power of paint we were able to create those two unique spaces. We painted one side a very light grey and filled the vaulted ceiling with an installation of multiple Japanese paper lights. We decorated it with an overdyed rug, custom velvet sofa, a studded raffia coffee table and a leather chair and ottoman. This area became the lounge—a place for music, movies and good vibes for mornings or evenings. (Well, okay, mostly evenings after the baby went down.)
We painted the walls and ceiling of the opposite side of the room in a dense blue green paint from Farrow & Ball to create a box effect. (True story—all that unfinished wood soaked up a ton of paint which took forever to dry.) For the creation of the dining room, we furnished simply with a custom Unruh Table, glass chandelier and black armchairs.
We repeated the lines from the stair rails of the original curved staircase in the chandelier and chair backs. The curved staircase leads to the loft and catwalk—also painted the same blue—and connects the lounge to the dining room. It's a real treat to walk above the space when you're hosting a party. Plus, once we figured out the lounge lighting, we were home free—as the ceilings were very high and we needed the room to feel cozy."