Sponsored Content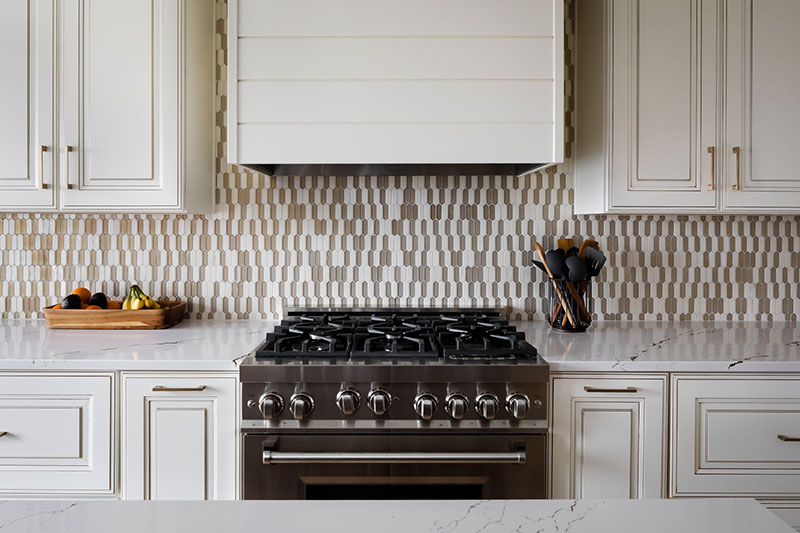 When you have visions of the perfect colors, tiles, and fixtures for your next home remodeling project dancing through your head, it's crucial to pick the right person to make those dreams come alive.
Finding the right match is one of the trickiest decisions you'll face when you embark on the journey to transform your home—and your life along with it. When you start your search, you'll probably notice that quite a few general contractors and builders are offering remodeling services that are similar to a specialized interior designer's services.
"Builders are geared up to do quantity, not quality," says Karin Ross, the European designer behind Karin Ross Designs. "Many builders aren't the best remodelers because they don't specialize in that. It's kind of like going to your general practitioner instead of a specialist when something is wrong with your heart. Designers live in the space of kitchen and bathrooms, while builders are used to building the entire house and do more of a cookie-cutter design."
You Need a Designer to Ensure a Cohesive Vision
When you work with Karin Ross, you can rest assured she will be involved with each and every decision, so that her vision and influence shine through the project. Meanwhile, if you choose to work with a builder, expect a variety of people to take the lead on your project design.
"When you're talking about a bigger builder, there are three to four levels of individuals you're working with—you have the company owner, the superintendent, the local office, then you have the manager on the ground—and it involves everyone's interpretation of what the original soul and intent of the project was," Ross says. "What that does is water down the original intention and you're left with people who haven't been involved from the beginning."
Designers Guarantee Your Remodel Will Reflect Your Personality
With Ross, clients are guaranteed a fully personalized design unique to their personality and home, while builders are more likely to offer packages that don't offer as many customizations. 
"With me, you don't have layers and layers," she says. "I am involved with every project, and I am constantly communicating with my team to ensure nothing gets watered down, that what we decided together becomes real."
In some cases, you may notice builder packages stamped with a seal of approval from a famous designer. Ross herself has been asked to team up with other companies to create similar packages, but she's refused.
"I've been approached by several companies who wanted me to create packages using my name to say I'd collaborated with them, but I've said no, because I wouldn't personally be working with any of the design projects that package would be used for. The package allows you to control the price, but it doesn't allow you to get the look and feel that is personal to your project."
Designers Keep Ahead of the Trends
When your project is completed with Karin Ross, you'll be able to match the final product to the design you spent so much time planning for and envisioning. Plus, Ross prides herself on being known for setting the trends rather than simply following them. 
"That means I will take everything into consideration that a client has brought to my attention," she says. "It's my job to pull elements from your ideas, and with my expertise create the dream space and design elements for the client."
From your first meeting with Ross, she'll work with you to understand your inspiration to make sure it's part of the plan from the beginning. She'll guide you in choosing the right colors, tiles, fixtures, finishes, and accent pieces to achieve a design that's all about you.
"I dig deep to make sure your personality shines in the remodel," Ross says. "I make sure that you love it, that it really gives you goosebumps in the morning when you go into your new kitchen or bathroom, that it's what you dreamed of. That emotion is totally gone when you don't work with an in-house designer."
Visit KarinRossDesigns.com to browse a portfolio of Ross's work and schedule your free consultation.