Sponsored content:
There's nothing better on a frigid winter day than curling up in front of a fireplace. No fireplace? No problem.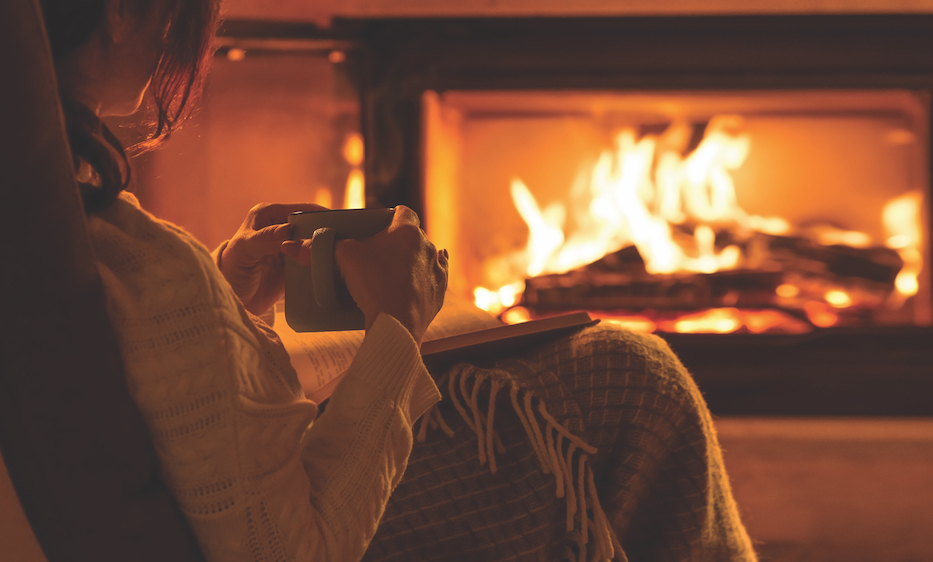 The team at Riverside, Missouri-based Complete Home Concepts is ready with a range of fireplace options to fit any home and budget. From updating an existing fireplace to building a brand-new one (as well as some options in-between), it's easier than ever to bring the welcoming warmth of a fire to your favorite spot in the house.
The Advantage of a Fireplace Insert
If you have an existing fireplace that needs an update, a fireplace insert may be the solution.
Fireplace inserts are especially effective if you're looking for a home heating source. With typical wood- or gas-burning fireplaces, the hot air flows out of your open chimney, resulting in very little heat.
A fireplace insert, on the other hand, is a complete system that includes a new flue system installed inside the existing chimney.
"It's not uncommon to go from negative 10 efficiency with a wood-burning fireplace to anywhere from 60 to 70% efficient with a fireplace insert," says Corbin Haughenberry, the project manager at Complete Home Concepts. "You've changed the entire environment of the house and added warmth and value."
You'll likely see a drop in your heating bills, too, since you won't be solely reliant on a whole-house furnace for heating. That can help you see a gradual return on your investment, which Haughenberry estimates from about $5,500 to $6,000. That includes the full system: the fireplace insert, liner, and installation.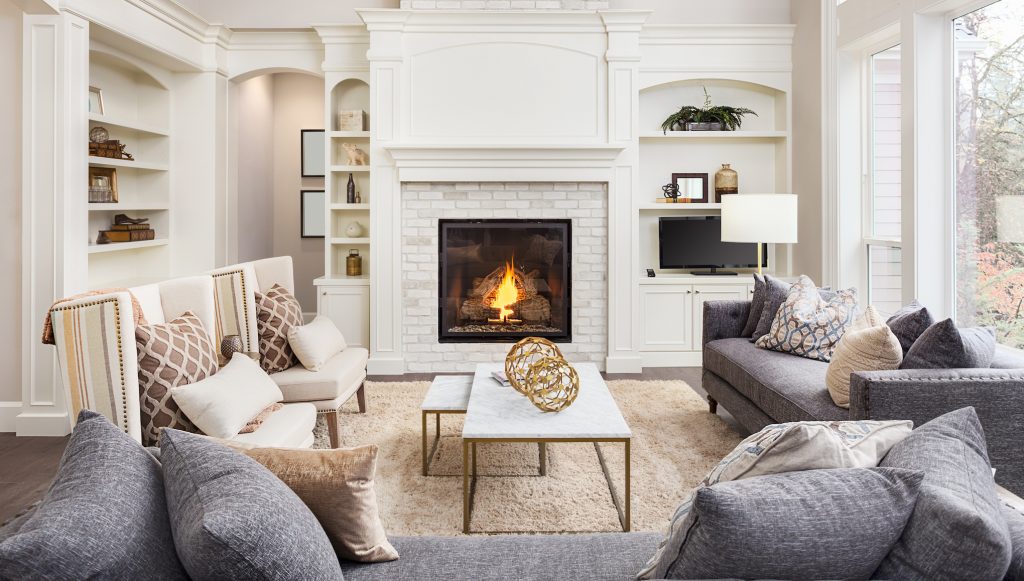 Start From Scratch: Build Your Dream Fireplace
Have you always dreamed of snuggling under the covers with a good book as a fire blazes merrily near your bed?
The team at Complete Home Concepts can take your dream fireplace and make it a reality.
"We're unlike most of the fireplace companies in the city," Haughenberry says. "I can put a fireplace in any existing room in the house. We don't need to hire out other contractors; instead, we can do the bulk of the project all in one."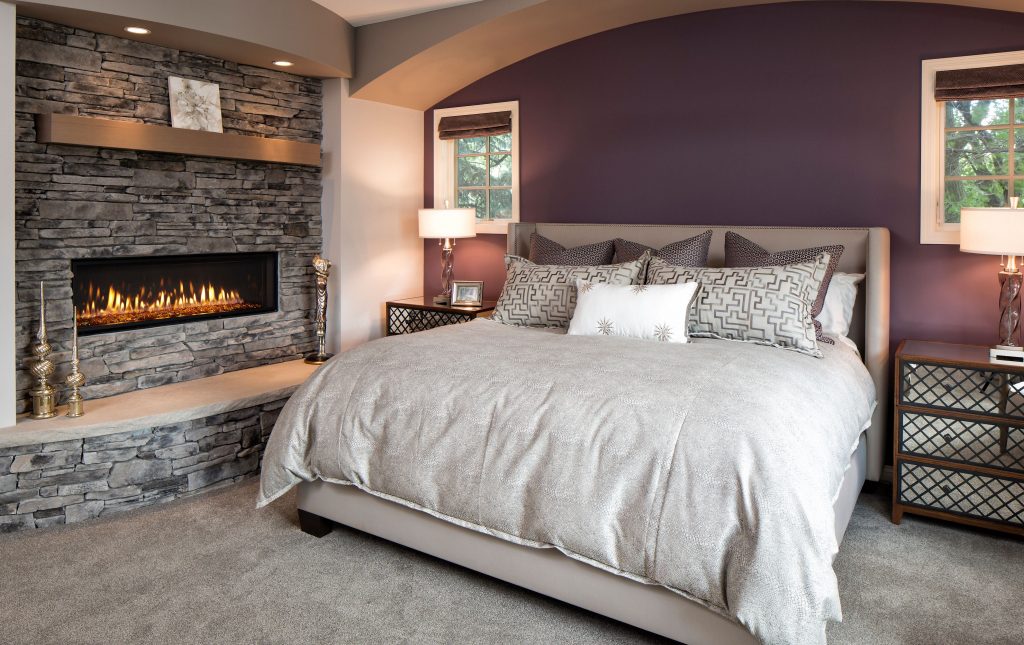 The key to adding a fireplace to an interior room is to ensure there's proper outside ventilation. With a number of vent options that don't include chimneys, it's easier than ever to put a fireplace in a non-living room area; a bedroom, for example, or a home office or lower-level family room, just to name a few options.
It's important to understand your options—and there are quite a few. In small spaces, you might opt for a fireplace that can mount on a wall or is built into a wall for an aesthetic boost and a small amount of space. Prefer more heat and a rustic look? Consider a free-standing gas or wood stove that also gives you a bonus cooking surface (get the s'mores or cookie dough ready!). Of course, you can also build a full custom fireplace into a wall, ranging from a sleek, modern showpiece to a traditional wood-burning fireplace complete with stone hearth and wood mantel.
Before you reach out to Complete Home Concepts to discuss your vision and what's possible, Haughenberry recommends doing just a bit of prep work. Compile a few photos of the space where you want to add a fireplace. Take some measurements, too, including the size of the room and the specific area where you want the fireplace. Add a couple photos of what you're envisioning, too, so fire up those Pinterest boards. Then, reach out to Complete Home Concepts at (816) 471-6262 or frontdesk@completehomeconcepts.com to schedule an in-person or over-the-phone consultation.
"That's when we can outline the exact concept and process," Haughenberry says.
Protect Your Home: Schedule Regular Cleanings
Once you have a fireplace or a fireplace insert, don't forget to schedule regular cleanings and maintenance.
For wood-burning fireplaces, Haughenberry recommends a full chimney sweep. How often you'll need a chimney sweep depends on how frequently you use your fireplace.
"For every cord of wood that you burn, you'll want to do a chimney sweep—or every 60 fires," he says. "For most customers, they need one chimney sweep per season."
The Complete Home Concepts team can provide a thorough chimney sweep, including a video scope to help guide creosote removal. Creosote is a gooey material that builds up as you burn wood. The more it builds up, the more flammable it becomes, raising your risk of a chimney fire.
For those with gas fireplaces or inserts, chimney sweeps aren't needed. Instead, Haughenberry recommends a seasonal check of your system to ensure everything is working properly. Pro tip? Next year, schedule this check in the summer—you won't have much wait time and you'll be ready to get cozy as soon as temperatures drop.
Visit https://completehomeconcepts.com/fireplaces/ to explore fireplace options, submit a service request or schedule a consultation.