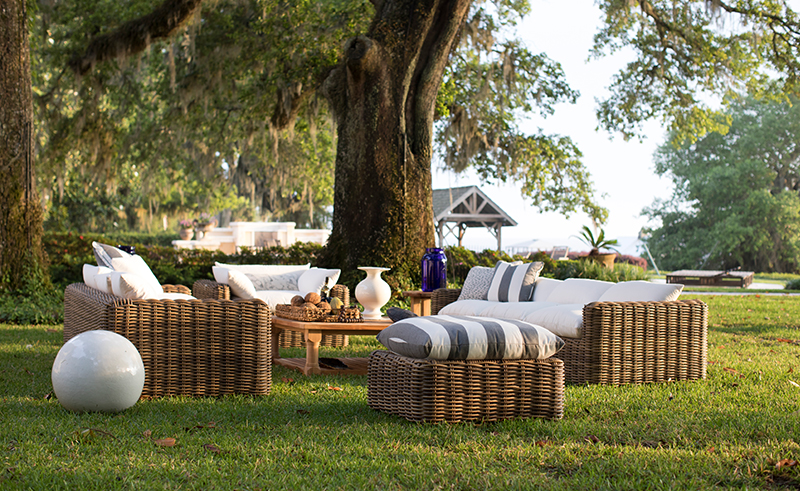 Sponsored Content
Walk into the expansive gallery at Seville Home in Leawood, and you'll be greeted with endless possibilities for an outdoor oasis you can enjoy without leaving home.
After all, your outdoor spaces are an extension of your favorite indoor spaces and deserve just as much attention to detail.
"That's one of the trends that's really emerged over the last few years," says Stuart Wilkins, co-owner of Seville Home, along with his wife, Sue. "People are considering their outdoor spaces with great care in order to create that amazing ambience and seamless flow from inside out."
Picture this: It's a warm, breezy summer evening, and you have a few great friends visiting.  A light bite and a crisp glass of rosé compliment the relaxed outdoor mood. Now imagine that perfect setting furnished with mouth-watering style and luxury.
Maybe it's an intimate grouping on your patio, complete with a colorful umbrella over a chic, cast-aluminum table with matching cushy, comfortable chairs on which you while away the evening.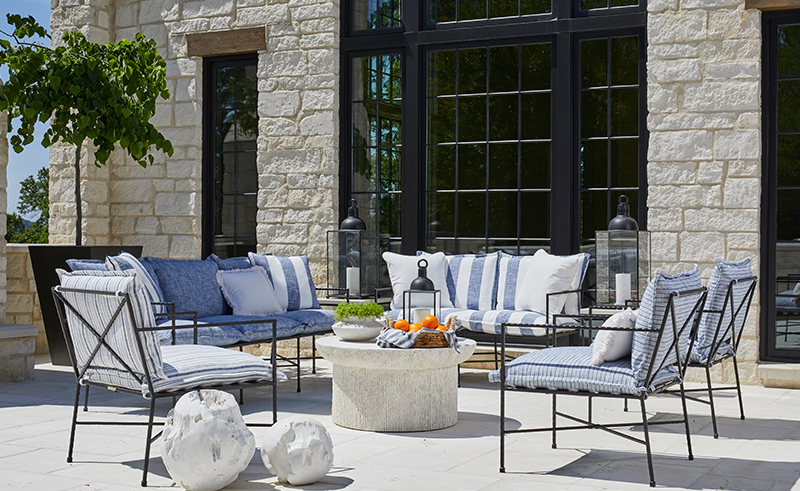 Or maybe you're thinking bigger—a complete outdoor living space with a seating area—a classic resin wicker sofa or sectional piled with cushions in your favorite seasonal pattern—centered around a fire pit, and a matching dining table and chairs nearby your fully equipped outdoor kitchen.
Or are you thinking of something a bit beachier? In that case, maybe some sling seating that surrounds your backyard pool is calling your name. 
No matter what your picture-perfect outdoor space looks like, you'll likely find it within Seville Home's Summer Classics outdoor furniture collections, currently priced 40% OFF in-stock and 50% OFF custom orders through May 30th.
The Difference of Luxury
When you're looking for new outdoor furniture, you want to know you can depend on the pieces you choose for years to come. 
"You can buy outdoor furniture almost anywhere," says James Oh, assistant vice president of sales at Summer Classics. "It's nice stuff and some of it even looks much like ours, but the quality and longevity of life is disappointingly short. You'll get two to five seasons out of it—if you're lucky. With Summer Classics, it's about the quality and the comfort. Not only will our pieces last longer, but their comfort level is also ten times better.  You WILL feel the difference."
At Seville Home, each piece is hand selected from the finest furniture makers—such as Summer Classics—so you can create the exact look you want with the assurance of superior quality.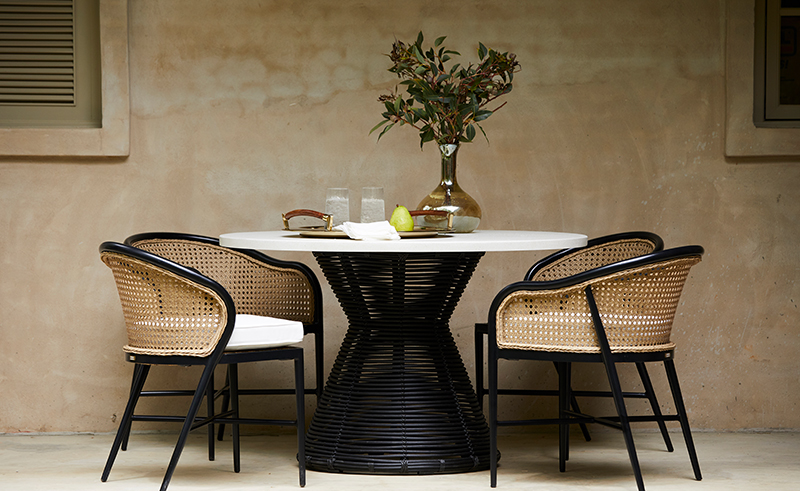 When you buy a Summer Classics piece, you're making an investment that will make your home both beautiful to look at and wonderful to live in . . . for many years to come.
Built with frames that can last 15 to 20 years, and cushions that will keep their shape, comfort, and style for nearly a decade, an outdoor collection from Summer Classics ensures enduring summer enjoyment.
Plus, pieces from Summer Classics are built to withstand the elements—the rain, harsh UV rays, and heavy winds of the Midwest.
Keeping it Trendy
With timeless materials, such as cast aluminum, wrought iron, ultra-high UV resistant resin wicker, sustainably harvested teak, and more, customers looking for furnishings with stunning style can depend on Seville Home and Summer Classics.
"When we entered the outdoor market, it was important to us that customers have endless options rather than a few predetermined packaged groupings," says Wilkins. "With Summer Classics there are many, many collections and within those, customers can choose fabrics and finishes that perfectly fit their personal aesthetic."
Even if you choose the year's trendiest looks, you won't have to worry about it going out of style. And if you want to change things up in a few years, you can simply replace cushions with updated colors and patterns.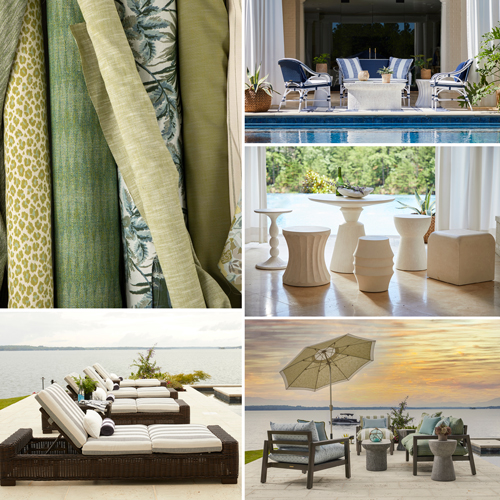 "Just by refreshing your cushions you get a brand-new look, because the frames are such great quality," says Wilkins. "It's a very flexible way to keep your spaces updated as Summer Classics introduces new fabrics every season."
For customers who need extra help designing a perfect outdoor oasis, Seville Home's in-store designers are always happy to help. They'll even come to your home (at no extra charge) for a consultation where they'll measure your space, learn how you live in it and provide floor plans to ensure fit and flow are perfect.
So, what's on trend in 2022? Wilkins says it's all about the greens and blues. Try a pistachio green accented with sky blues. Or maybe sky blue with seafoam green. If you're looking for something bolder, try reef velvet with herringbone pistachio—you won't be disappointed.
Ready to get started on creating your outdoor space? Head to Seville Home today where you can take home any piece you love in the showroom immediately and enjoy an immediate 40% OFF.  
Looking for more customization? If you're willing to wait a bit you can fully customize your entire outdoor setting. And if you order by May 30th, all Summer Classic custom orders are priced a full 50% OFF!