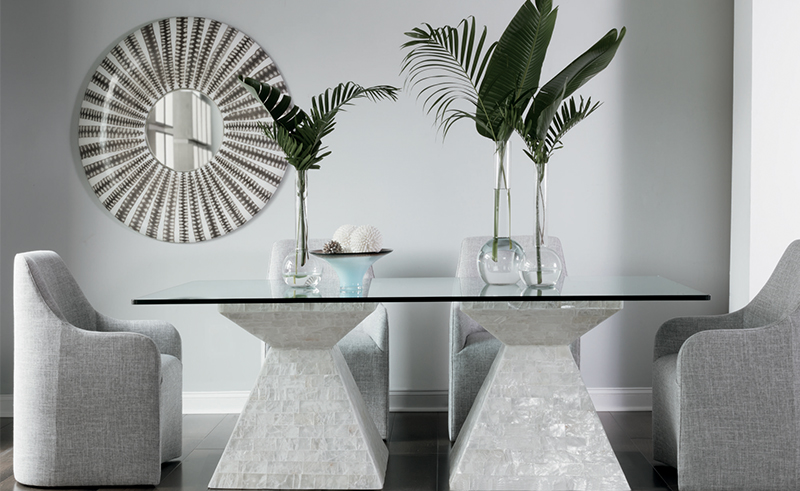 Sponsored Content
Picture this: you're hosting your first holiday party of the year—possibly even the first holiday gathering you've hosted for a few years—and your family and friends are relaxing in your perfectly magical living room laughing, chatting, and enjoying the beautifully inviting spaces you've created.
Now, if that mental image isn't your current reality, no worries.  It's not too late to have the look you love – whether that requires a whole-home makeover or just a few finishing touches — in time for the celebrations.
Everything You Need is Available Now 
"This might be the first holiday season in several years where family and friends are comfortable being together. Holiday parties are back in the plans," says Carrie McColgan, Seville Home's Gallery Manager, and professional designer. "There's still time to create your perfect holiday home.  Regardless of how much designer assistance (offered at no extra charge) you need, we can move quickly. We listen, can visit your home, and will help you create stunning spaces that express your unique personality and style."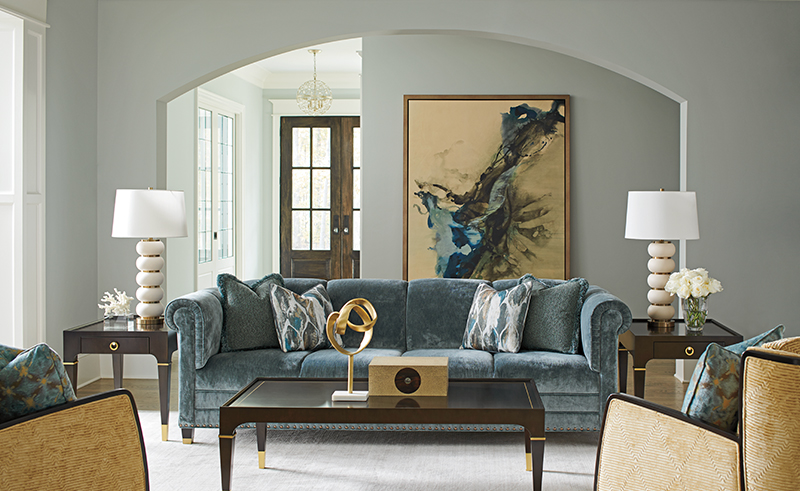 Wonder how that's even a possibility given how much backed-up shipping many companies are still experiencing? After all, many of us are still seeing emptier shelves at many retailers. At Seville Home, however, the opposite is true.
"When Covid happened, Home as a high-demand category came into its own," says Stuart Wilkins, co-owner of Seville Home with his wife, Sue. "People were coming in with bigger budgets and bigger and more extensive plans and expectations, so – while other furniture retailers pulled back — we intentionally increased our inventory position—and we've maintained that for several years now. So, if you're are worried about a long timeline and think you can't make it happen in time for the holidays, we can absolutely get you there. We have lots of immediate inventory that's fresh, beautiful, and on-trend."
Take a walk around Seville's showroom, and you'll see the 18,000-square-foot gallery filled to the brim with endless possibilities for your home. Whether you need inspiration and furnishings for your dining room, great room, or a guest bedroom, Seville has more selection in stock and available for immediate purchase and delivery than any previous holiday season in the local retailer's 23-year history.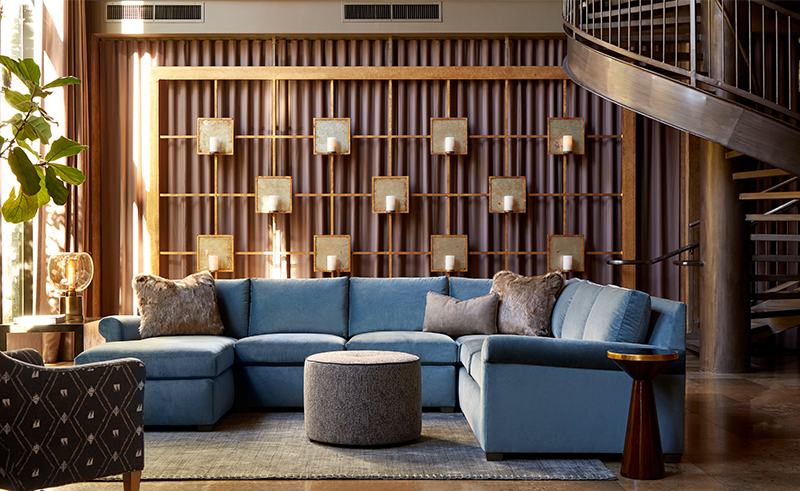 For many of us, the holidays are filled with hustle and bustle. If you're worried about the time needed to select the right pieces and arrange them in your home, rest easy. 
Seville's team of designers can take over the entire process, so you don't have to lift a finger during this busy season. Or you can bring in your own interior designer and still have access to Seville's extensive inventory and celebrated service. 
Plus, when your friends and family depart after the holidays, you'll be left with a beautiful space for year-round relaxation, renewal, and memory-making.
New Year, New Looks with Custom Designs
For 23 years, Seville Home has been the go-to destination any time of year for Kansas Citians who want to transform their home into their perfect oasis. Think beyond the holidays to introduce custom-designed pieces to refresh your home.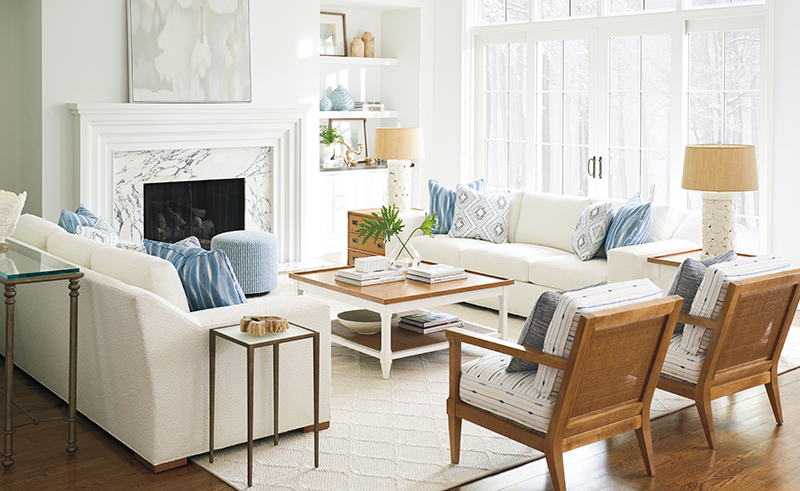 "Being locally owned, we've been able to collectively develop a point of view," says McColgan. "As trends emerge and develop, we are nimble and quick to respond. We can focus on exactly what our customers want and be specific to Kansas City styles and aesthetics."
The next time you're in Seville Home's showroom, check out the fabric library, which showcases hundreds of fabrics and finishes you can use to customize your choices. 
While customization adds a bit of time to your order, you can create the exact look you have in mind for your space. Plus, McColgan says performance fabric has become increasingly popular, and many of Seville Home's selections include that option.
"With entertaining and having folks in your space, it's an understandable concern to worry about things getting spilled," she says. "So much of the upholstery we carry is performance crafted. You really can have furniture that's both beautiful to look at AND wonderful to live on . . . even for the kids."
Beautiful living for the holidays – and year-round – is, indeed, your reality with the design expertise and stunning inventory filling Seville Home right now.  Don't wait to create (and start enjoying) the holiday home of your dreams.  
Visit Seville Home at 5205 W 135th Street in Leawood.