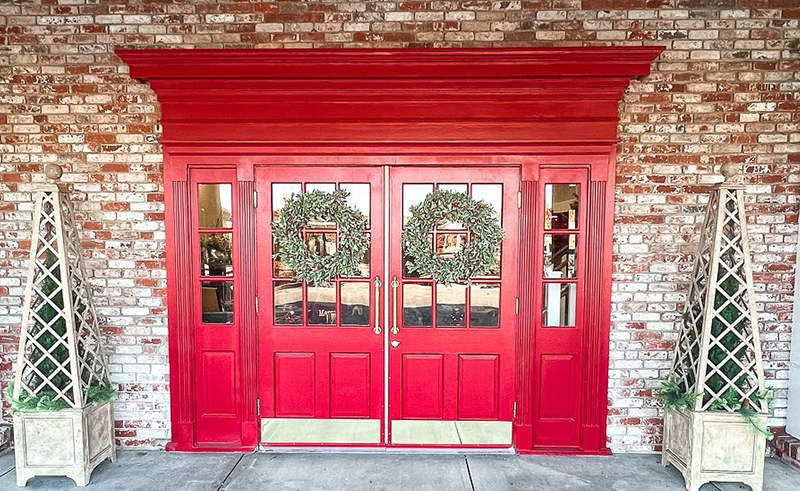 Sponsored Content
When Red Door Home Store first popped up at the Junior Leagues Holiday Market a few years back, Kansas Citians were quick to notice the home goods shop's selection of unique decor, furniture, faux florals, and gift items.
"People were excited to see us there, and they'd want to know if we had a store," says Jesse Borjon, owner of Red Door Home Store. "We'd say, 'well, yes, we do. But it's in Topeka.'In 2019 and 2021, we had the opportunity to open a seasonal pop-up location in Leawood at Town Center Plaza over the holidays." 
During those pop-ups, Borjon had plenty of customers asking if the home decor destination would open a permanent location in the Kansas City area.  "A lot of local folks encouraged us to locate here on a permanent basis," he says.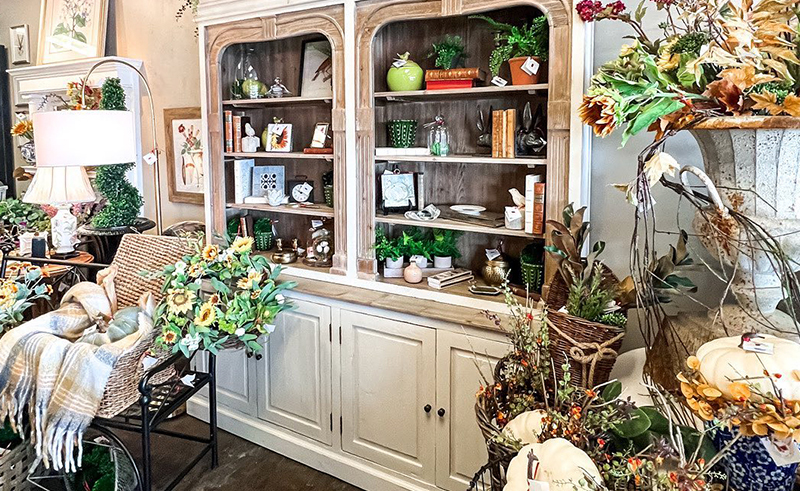 So, Borjon set his sights on making it happen. When Red Door Home Store opened its doors in Ranch Mart for the 2022 holiday season, customers were met with the news that the 95th Street and Mission Road home store would be permanent.
On March 9, Red Door Home Store will cut the ribbon for its grand opening day.
Everything Red Door Home Store Has to Offer Under One Roof
Walk through the welcoming red doors of the Red Door Home Store's Kansas City metro location, and you might just be met with the calming scent of a Pickwick & Co. or Mixture candle as you take in the home inspiration found in every corner of the shop. 
From seasonal offerings to beautifully unique faux flowers, serving ware, candles, and furniture pieces large and small, you can find just about anything you need to freshen up your home decor for the season. 
"This space is quite a bit bigger than the space we have in Topeka," Borjon says. "With 5,000 square feet, we're able to segment rooms in a natural way to group certain styles and collections so folks can visualize how it might work in their own home. We offer a lot more furniture here and a lot more collections, so it's an expanded offering."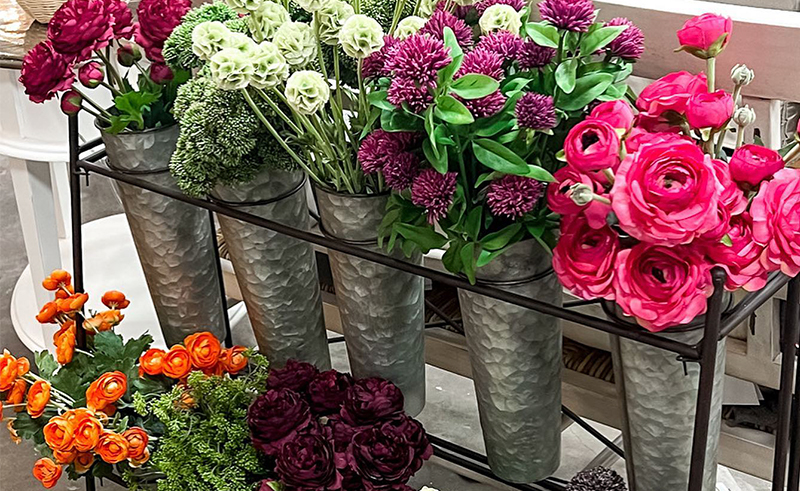 You can also drop by for custom floral arrangements, with both real or faux options, or to set up an in-home design consultation for personalized advice on decorating your home. Soon, you'll also be able to choose from a selection of custom upholstery, as well as set up in-home seasonal decorating—so no matter the season, you won't have to lift a finger to keep your home guest-ready.
"As the spring gets rolling, you're going to start seeing us kick off a number of special events that will be happening in-store," Borjon adds. "We'll be doing some floral arrangements so folks can come in and have a project they can make and take with them. We've got some social media influencers we've invited in to do some tablescapes. Our tagline is 'Come curious, leave inspired.' So we really hope when folks come through our red doors, they are inspired with ideas they can implement in their own homes."
Get Ready for Spring at the Spring Reveal Party March 9-11
After the grand-opening ribbon is cut on March 9, you'll want to drop by Red Door Home Store for the Spring Reveal Party from March 9-11.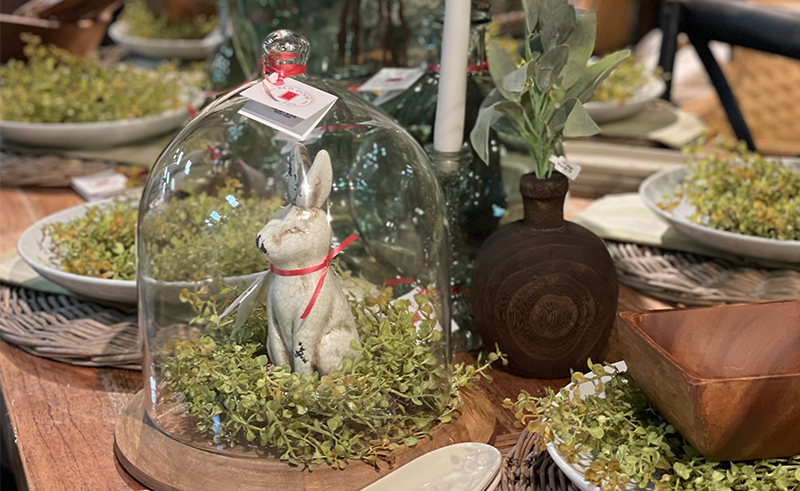 Seasonal collections and decorating are a shop specialty, and you'll find plenty of accents to get your home ready for spring. Plus, during this special weekend, plan to sample Red Door's specialty food items, sip on a spring mocktail—and take home the recipe— as well as get a small gift with every purchase (while supplies last).
"Seasonal offerings are a big part of our business," Borjon says. "We'll have our Easter collection out, and we'll have these fabulous pastel bunnies that we'll be offering in several different sizes—including one that will make a perfect little gift in an Easter basket and a statement piece that's really vibrant and fun. This time of year, we're anxiously awaiting spring, the nicer weather, and color, and these bright colors match that."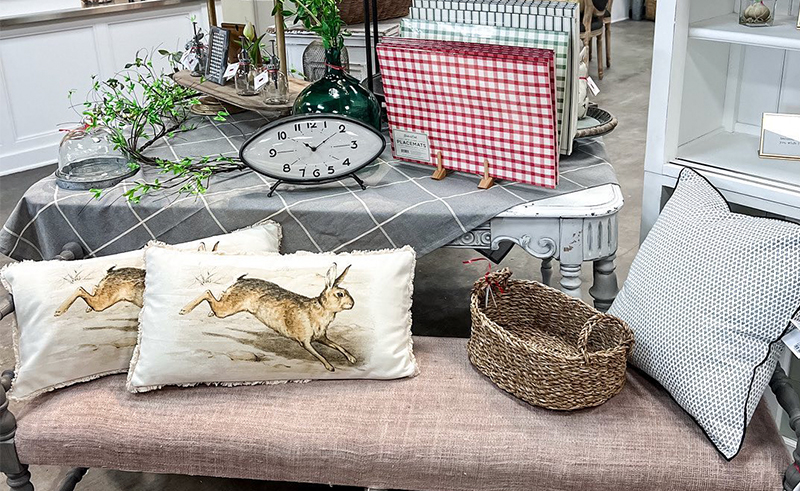 Visit Red Door Home Store's new location at 3805 W 95th St., Overland Park, and keep up-to-date on in-store events and promotions on Facebook and reddoorhomestore.com.