I love Kansas City, but no one lives here for the weather. Still, complaining about the wet and cold of spring does nothing to alleviate the chill, so it's best to make the most of it and surround yourself with stylish solutions. I prefer a traditional, full-sized black umbrella with a wood handle and since they're so pleasing, I like keeping them on display. A stylish umbrella stand is the answer. Fortunately, there's a range of styles so you're sure to find the perfect one to keep by the front door.
Esmond umbrella stand, $248, available at Anthropologie.
Maitland-Smith Parfait umbrella stand, $1,679, available at Seville Home.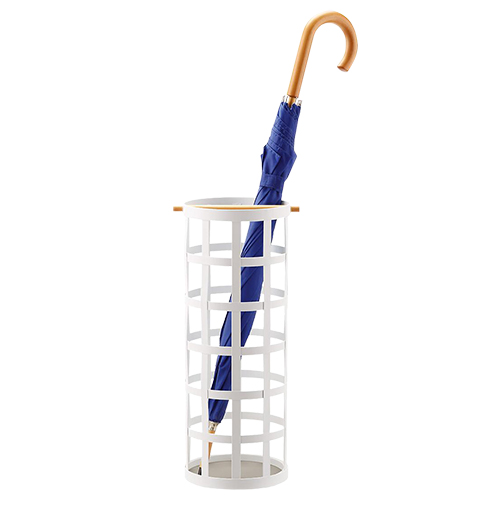 Yamazaki white Tosca umbrella stand, $54.99, available at The Container Store.