Sponsored content:
Out with the old, in with the new—menu items, that is.
At Ignite Wood Fired Grill in Lenexa, Chef Bradley Gilmore is forever tweaking the menu, making his best dishes even better. Recently, Gilmore announced he was switching things up—adding plenty more seasonal fare to his popular bistro fare. "Food trends are changing. People tend to eat healthier around the first part of the year—and that was our goal with some of these new dishes," says Gilmore. "Plus, we want guests to be surprised every time they come in—even if they come in all the time."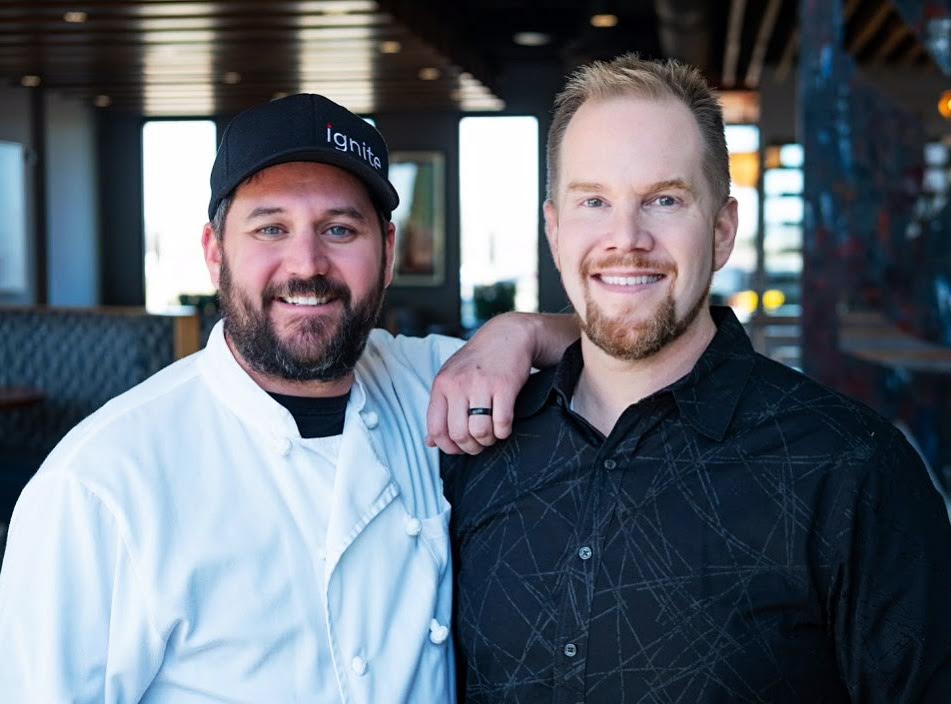 The ever-creative Gilmore gave his Ignite culinary crew carte blanche to be inventive and see what flavor-filled dishes they could whip up for guests to try. A few recipes became featured dishes. "We never want our chefs to be stifled," says Gilmore. "So we give them a creative outlet to come up with different menu items. We're spontaneous around here. I mean, who knows what we'll try next?"
Plus, with the mandatory shutdown of restaurants throughout the metro for the next two weeks, Gilmore wants everyone to know that besides their handy carryout/curbside takeout, Gilmore's Lenexa restaurants (including Saints Pub + Patio) utilizes their own in-house delivery service, CityCenterEats.com. (Both Ignite and Saints are expanding their respective delivery zones, so guests can get menu items delivered from 11 a.m. – 9 p.m.)

Chicken Cauliflower Fried Rice
Lighter fare leads the brigade—including a popular new heart-healthy dish. General manager Brittany Socha Gilmore chimes in, "As we head into spring and summer, guests want produce that's fresh and accessible. That was the genesis behind our new Chicken Cauliflower Fried Rice recipe, which we created with Advent Health Center for National Heart Health Month."
The dish went over so well—"gangbusters, actually," adds Gilmore—that Ignite added it to their new menu. "It's got plenty of Eastern influence. Along with the shredded cauliflower rice, we grill avocados, add cumin slaw, toss in kimchi, Korean cucumbers, and nori and finish it with sesame seed pepitas. Dare we say, your mouth will be pleasantly confused by all the different flavors and textures. I could eat this every day."

Braised Oxtail Tamales
Because guests are moving away from heartier meals this time of year, Gilmore likes to switch gears long before spring break hits. "Expectations are different in the spring; people want fresh and simple foods. They want substantially lighter fare," he says. "But, of course, we always find ways to spice things up—literally. Most of our dishes have a kick to them, shall we say."
One of those new zingy dishes is the new Braised Oxtail Tamale. "This ain't your grandma's tamale," says Gilmore. "But my question is—why is everyone scared of oxtail? It's the same as a short rib—our oxtail is filled with flavor, super-rich." What makes it so spicy, you ask? It's Gilmore's Chili Colorado Sauce. "Do not call it a mole! Rather it's a sauce we make from several dried chilis—including areguajio, piquin and smoked Serrano peppers. We cook those down—not unlike an adobo sauce—and finish with a bunch of bright citrus notes of sour orange, lemon, and lime." (Trust us, this unassuming dish packs a bit of punch.)
Shrimp Guacamole Wontons
Because Gilmore hails from the south, he has a penchant for shrimp. (His Fiery Shrimp—which lives up to its name—has been a crowd favorite from day one.) Now he's added a creative new Shrimp Guacamole Wonton to his mix—complete with cubed mangos and dragon fruit to accentuate it.
The dish was inspired by a regular customer who challenged Gilmore to add some rockin' guacamole to the menu. "I upped the ante. We tested and tried—and tried and tested—the dish until we perfected it," he says. "We knew the dragon-fruit salsa would complement it. It has a very mild flavor, but provides the perfect texture and crunch to soak up the other flavors of cilantro, garlic, onion. The mango adds just a touch of sweetness."

Clam Linguine
Because Gilmore's squad makes everything in-house and from scratch, that includes Ignite's famous linguine. "Who doesn't love homemade pasta? We make ours fresh," says Gilmore. "But don't worry—this is not, repeat not, a 'gut-busting' pasta dish. Instead we've created a simple reduction with lobster miso, stock, butter, garlic, herbs, and cook our littleneck clams and rock shrimp in that," he says. "The dish gets tossed with arugula for a peppery bite. We add squid-ink croutons and a dusting of pecorino cheese. The pasta is so light and the seafood is refreshing—it's outstanding."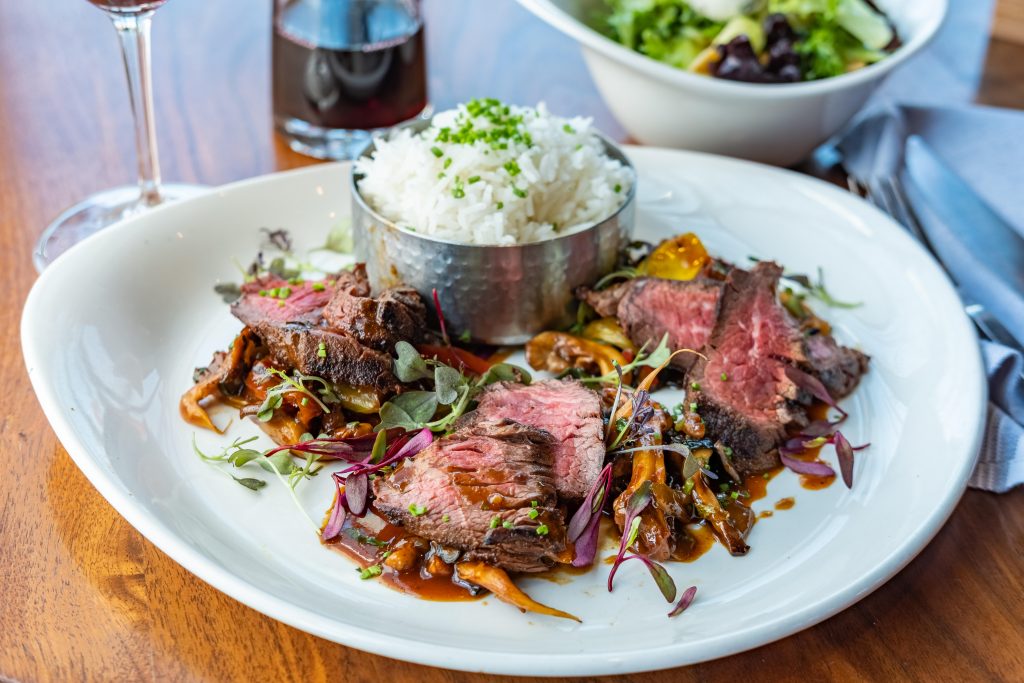 Hangar Steak 2.0
We've saved the best for last—Gilmore's tried-and-true hangar steak that has consistently been one of his top sellers. Now, Gilmore is giving it an Asian-inspired overhaul. "This is the one I'm most excited about—and most scared of changing," he admits. "We served it very safe for a long time, now we've given it some flair. Imagine celery, scallions, peppers, Beech mushrooms and pecans, all sautéed together with a hoisin sauce. It's very stir-fry-esque. We finish with pickled salsify—which adds tang and a side of simple white rice. It's perfection on a plate."