Sponsored content:
When Saints Pub + Patio opened in two locations in the metro—Lenexa and Independence—the team had one goal: to create a great sports bar complete with an over-the-top, elevated bar menu. "I took the techniques I use in our higher-end restaurants and upped the ante with bar food," says the executive chef, Bradley Gilmore.  And the results speak for themselves. Now the restaurant has five popular locations throughout Kansas, Missouri, and Iowa.

Handcrafted and homemade
One glance at the Saints creative, playfully nuanced menu, and you'll see Gilmore isn't kidding when he says he's taken bar food to the next level. Everything is handcrafted, including his slew of famous burgers. "We serve up local, black-angus burgers from our rancher, Tim Hatfield, in Marysville, MO," Gilmore says. "It's a big ol' juicy eight-ounce patty; no smashing here. My motto is it's easy to serve a burger, but it's not that easy to serve a great burger. That's what I teach my staff."
Given there are nearly a dozen different burgers to choose from, it's no wonder customers are always asking the staff their faves. "The '2 a.m. Burger' is super popular—with egg, hash browns, the works. Think breakfast, but incorporated on your burger," Gilmore says. "Plus, a black bean and turkey burger—you know, for those healthy types."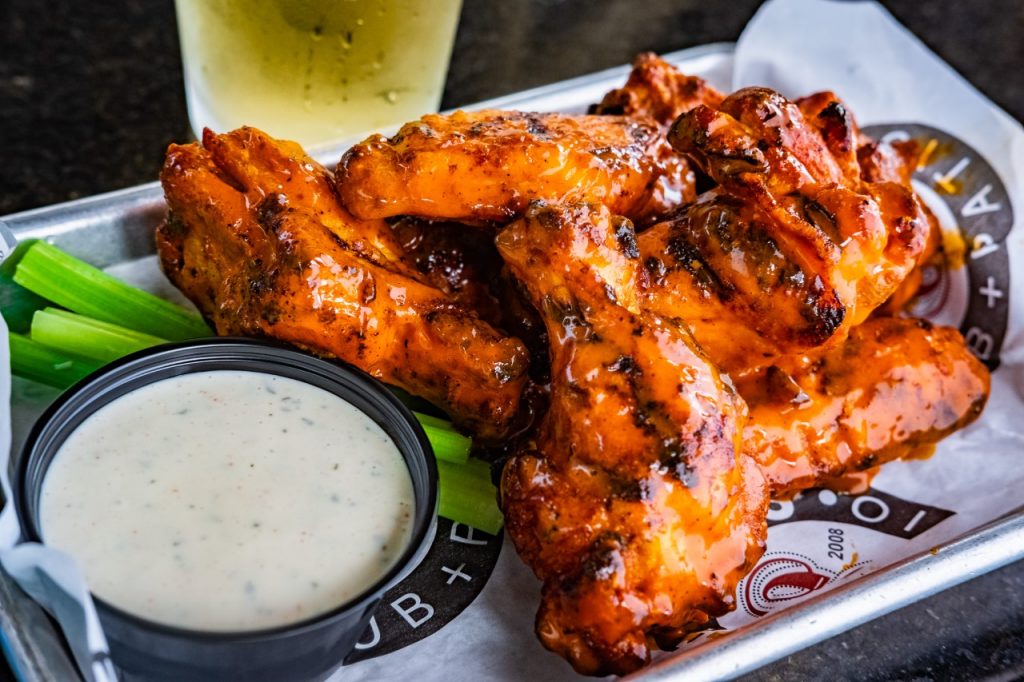 When we asked what the most popular menu item was, Gilmore says with a wink, "everything is popular. We offer a very versatile menu. Take our wings, for instance. We've got nine different homemade sauces with over 13 different dippers. The customization is endless. Next time you're in, order them as I do—bone-in wings, fried until crispy, sauced, charred on the grill and then sauced again."

Rolling in the dough
Always ambitious, Gilmore recently installed a "giant, double-stack pizza oven" in the Lenexa location. "We're rolling out our Kansas City pub-style pizza. I mean, pizza is an important food group. Ours has a thin, but not-too-thin, cracker crust," he says. "My favorite is pepperoni—with three kinds of pepperoni. The simplest pizzas will always be near and dear to my heart."

All five locations offer slightly different menus, and that's by design. "What works in one neighborhood might not work in another. Because each neighborhood has its personality, they get their regional specialties," he says. "In Independence, Sunday brunch was MIA, so we added it. We like to customize to our clientele's needs."
Gilmore doesn't like to brag (uh, much), but he stakes claim to have some of the best nachos in the Midwest. "Three words: Beer. Cheese. Queso. We finish our cheese sauce with Corona, but we also do charred tomatoes and roasted peppers," Gilmore says. "Want a kick? Add some Bang-Bang Shrimp. People say they're the best in town. They are." (And bonus! Appetizers are half price during happy hour from 3 to 6:00 p.m. during the week.)
Gilmore and his team gladly sweat even the smallest details. "Saint's has been one of the more fun adventures of my career. Everything we serve is elevated," he says. "People's expectations are low when it comes to bar food, so it's been extremely rewarding to teach my chefs how to do things better, and that translates to our hungry customers."

Go Chiefs!
The pub is also renowned for throwing some of the most decadent Chiefs' watch parties in town. "It's epic. If you're not watching a Chiefs' game here, you're not living your best life," Gilmore says. He's not kidding—we counted more than 30 TV's at the Lenexa location, and that's not even including those on the spacious patio. "The staff gets into it. We decorate, we dress the part, and we emcee the event. Our giveaways are great—swag, restaurant gear, Chiefs' gear."
Even more impressive? One look around the restaurant, and it was easy to see a diverse crowd. "You can come in here and the house is filled with nothing but families and youth baseball teams." Gilmore says. "And two hours later, we've got all our rowdy regulars—everyone from corporate execs to blue-collar dudes."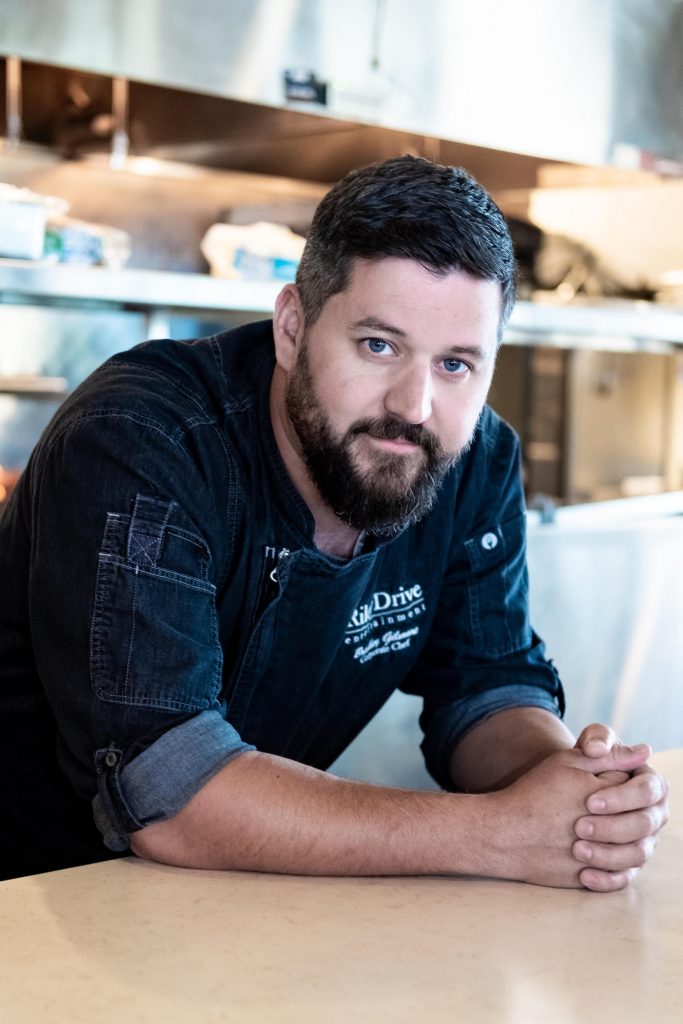 Gilmore is forever tweaking the Saint's Pub menu—a menu that takes comfort food to new heights. "We make everything from scratch. Think reimagined appetizers. Think unexpected entrees," he says. "We're always improving, always upgrading. We're already the best sports bar in town, but we could always be better."