Pastry chef Erin Luttrell has a legacy to uphold. "My great-grandparents owned a bakery in Holden, Missouri until 1940," she says.
Clearly, that apple (turnover) didn't fall far from the tree.

Now Luttrell has started her own family business in Independence, Eclairs de la Lune—and it's a crème-filled hit. Luttrell—who pulls double duty as a vice president at a local credit union—says she finds "that the most affectionate thing that I can do for other human beings is to feed them. So that's where my heart has led me."

One look around her bakery and you'll find delicious (and wildly caloric) ways to satisfy your sweet tooth. "It's a smattering of fun flavors explored in many different ways," she says. She points out her layer cakes, French pastries, or her cookies that she's elevated to a stratospheric level. "Our macaron éclairs are a big seller. Think French macarons in the shape of an éclair," she says. "It's the equivalent of eating three macarons," she says.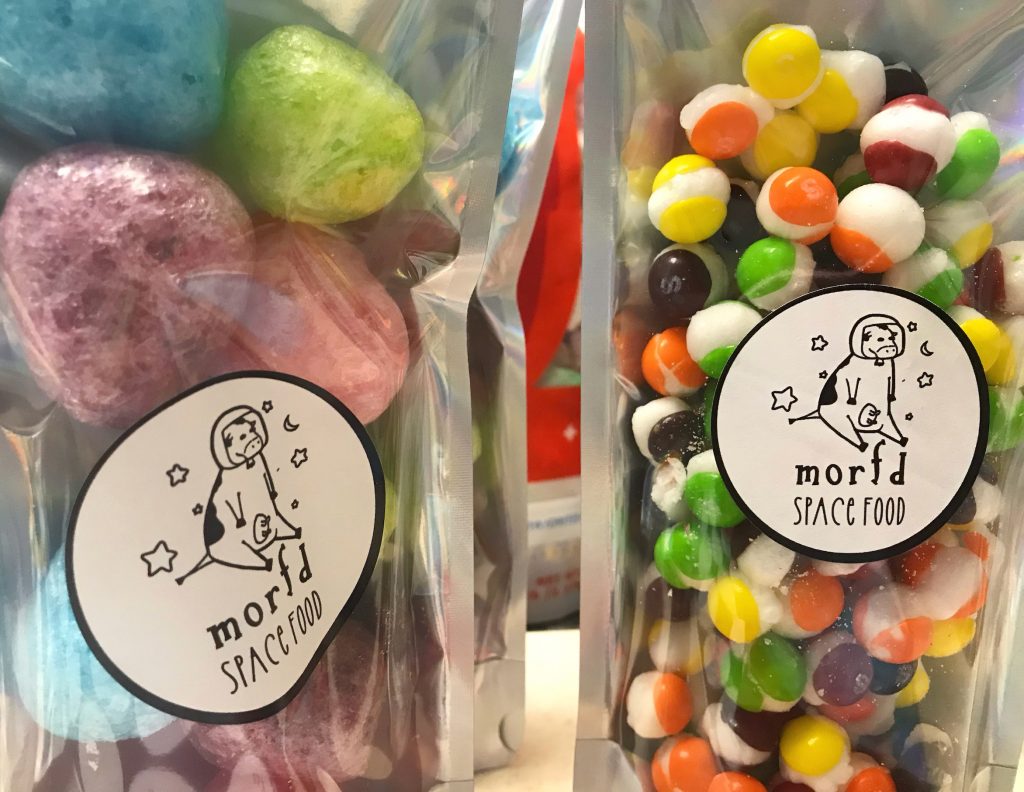 Luttrell has also found a sweet spot freeze-drying her own fruit, veggie, and candy products. "Freeze-dried candy flies off the shelves," she says. "Our cream puffs and profiterole are customer favorites, as is our rosemary grapefruit bar."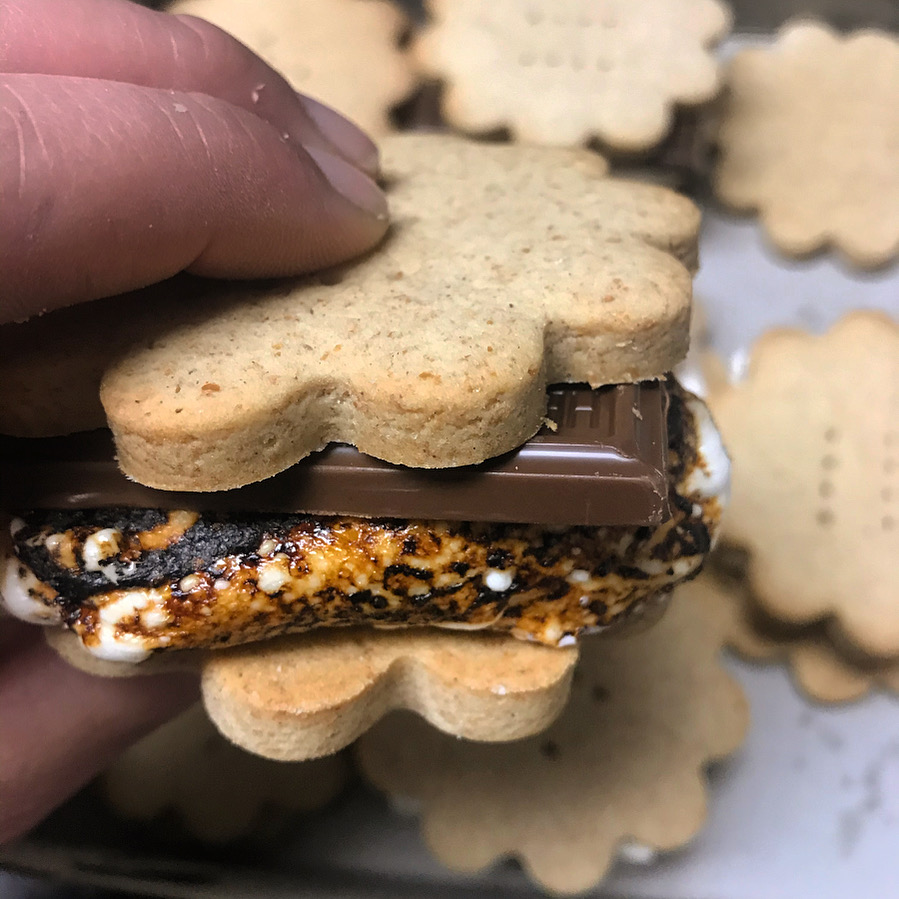 If you're channeling your inner fat kid, you've found Mecca at Eclairs de la Lune. It's perfect for big little kids, Luttrell points out. "Cinnamon rolls are a Saturday staple," she says. "We make our own marshmallows and smoked honey grahams for S'mores and lots of 'kits.'"
Response since Luttrell has opened her bakery two weeks ago has been bananas—foster, that is. "The support from the city, community, neighbors, merchants, friends and family is immeasurable," she says. "We had an estimated 400 people show up to our grand opening. Community partnerships have been key to spreading the word!"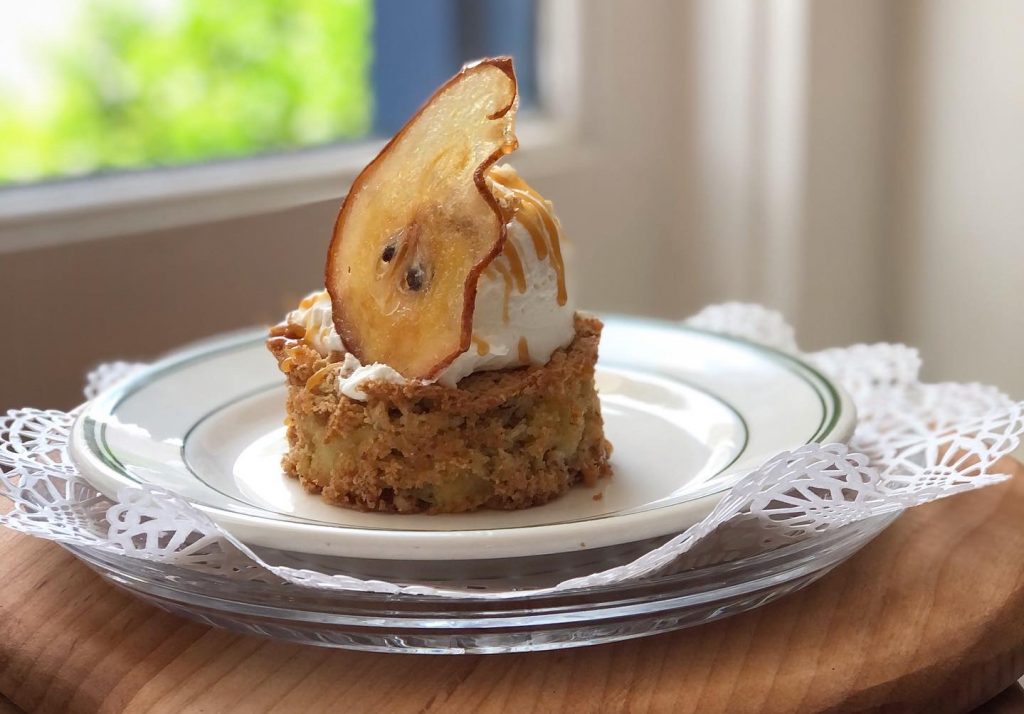 Given that the bakery is located in Independence Square, Luttrell and her team have tried to pay homage to their 'burb. "As a nod to our town's history, we offer #TrumanTreats with Harry's favorite desserts and cake," she says. "We also have Bess's famous Ozark Pudding, a cinnamon apple/pear cake with walnuts, topped with a scoop of smoked whipped cream, drizzle of salted caramel sauce and more toasted walnuts, finished with a candied pear." (If that description didn't make you drool, nothing will.)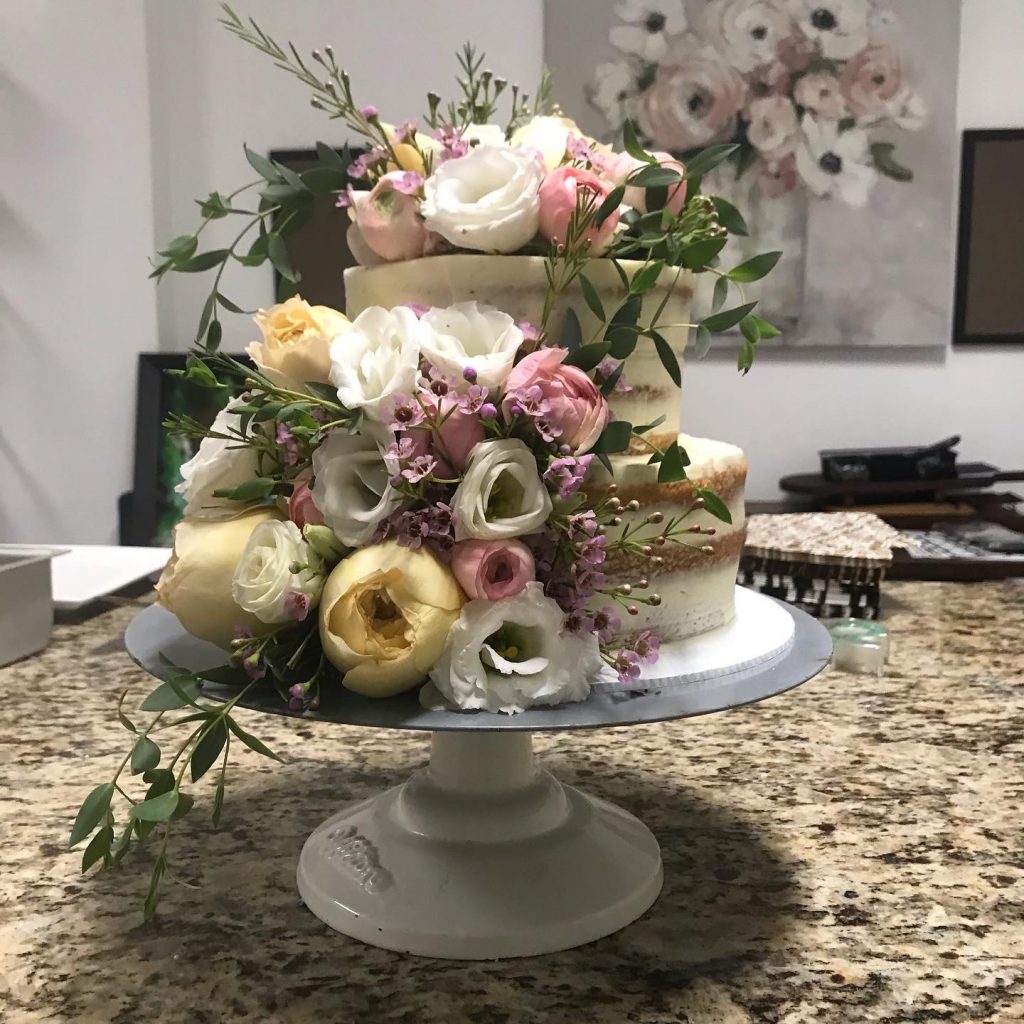 Luttrell even created an inspiration station for customers who have a particular vision for their desserts, dessert bars, and wedding (and other custom) cakes. "Our inspiration station is an area that gets creative juices flowing," she says. "We have resources people can use to choose colors, textures, identify a style, and offer flavors and samples, by appointment."
Luttrell says she loves being back in Independence "where my husband and I grew up as friends and graduated from Chrisman," she says. "This venture is very much a family business—and my four kids at home also love to bake."
Follow Eclairs de la Lune on Facebook and Instagram. And check back next month for their new website: EclairsDeLaLune.com