It's been a year unlike any other, especially for Kansas City's hospitality industry. Contributing writer Kelsey Cipolla reached out to local food lovers, asking them to share their remembrances of the food and drink establishments forced to close their doors during the pandemic—and offer words of hope to those hanging on.
---
After launching as a food truck, KC Pinoy opened in Kansas City's West Bottoms in 2018, introducing many to the cuisine of chef-owner Chrissy Nucum's native Philippines. Nucum announced the restaurant's closure in September 2020 but is accepting limited orders from its new online store. Follow KC Pinoy on social media for details.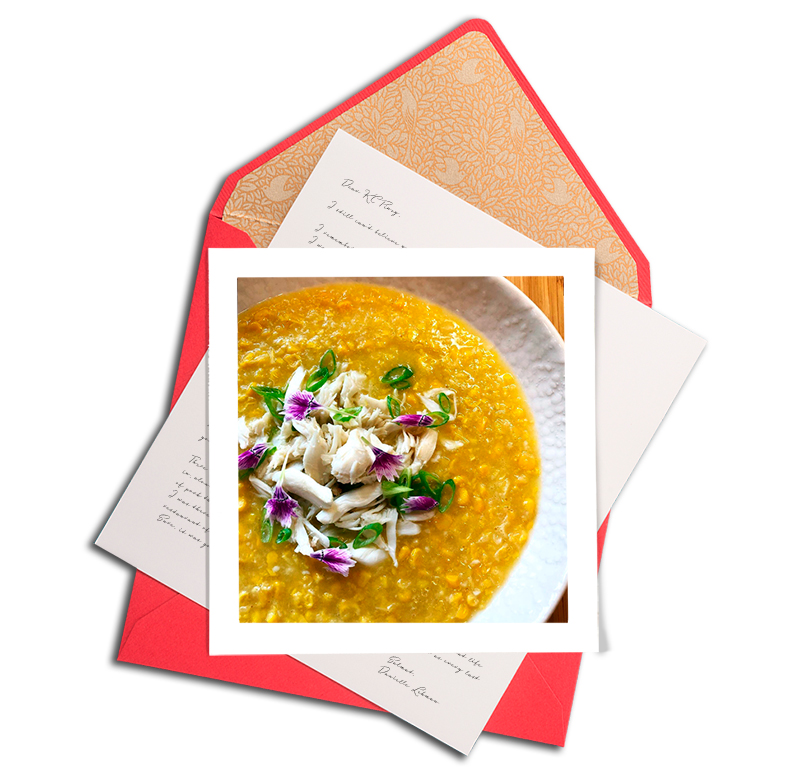 Dear KC Pinoy,
I still can't believe you're gone.
I remember when I first heard about you. A mutual friend wanted to set us up. I was open to it, but I had tried lumpia before, and I have to say—it wasn't that memorable. You assured me you were about so much more than lumpia. "Lumpia already had its moment," you said. I agreed to meet.
Our first date was really good. I enjoyed several of your most prized dishes, and I even got to meet your family through the framed photos and artifacts displayed on your walls.
Our second date was even better. You brought out a shaved ice dessert, complete with chocolate syrup, marshmallows, and sprinkles. You shared how your dad spoiled you with this dessert before you were separated from him. It was in that moment I understood that you were about so much more than food on a plate.
There was a dark day in my life where I didn't know where to turn. I stumbled in, alone, hoping for some comfort. I ate a sizzling, salty, crispy, tangy, spicy plate of pork that left me feeling like there was hope in our city.
I was there the night your furniture was carried away. A family, eager to start a restaurant of their own, was happy to take anything that was left of our life together. Sure, it was going to a good place, but I saw the sadness in your eyes as every last piece of your dream slipped out the back door. We laughed, we forced smiles, trying to hold on to the good memories.
Salamat,
Danielle Lehman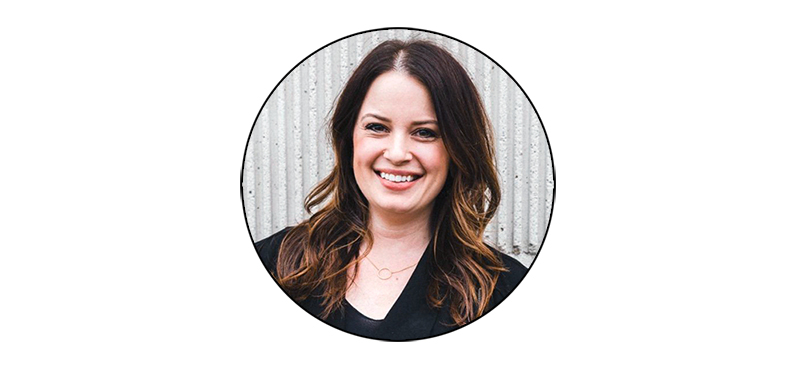 Danielle Lehman is the founder of marketing agency Boxer & Mutt, host of the food-focused podcast Open Belly, and creator of Curbside KC, a platform showcasing locally owned KC restaurants offering takeout, curbside takeout, and delivery during the Covid-19 outbreak.
---
After 17 years, acclaimed Westport restaurant Bluestem served its final dinner on December 19, 2020. The restaurant earned chefs and owners Colby and Megan Garrelts numerous James Beard Foundation Award nominations, and Colby won Best Chef Midwest in 2013. The Garreltses continue to operate Rye, which has locations on the Country Club Plaza and in Leawood.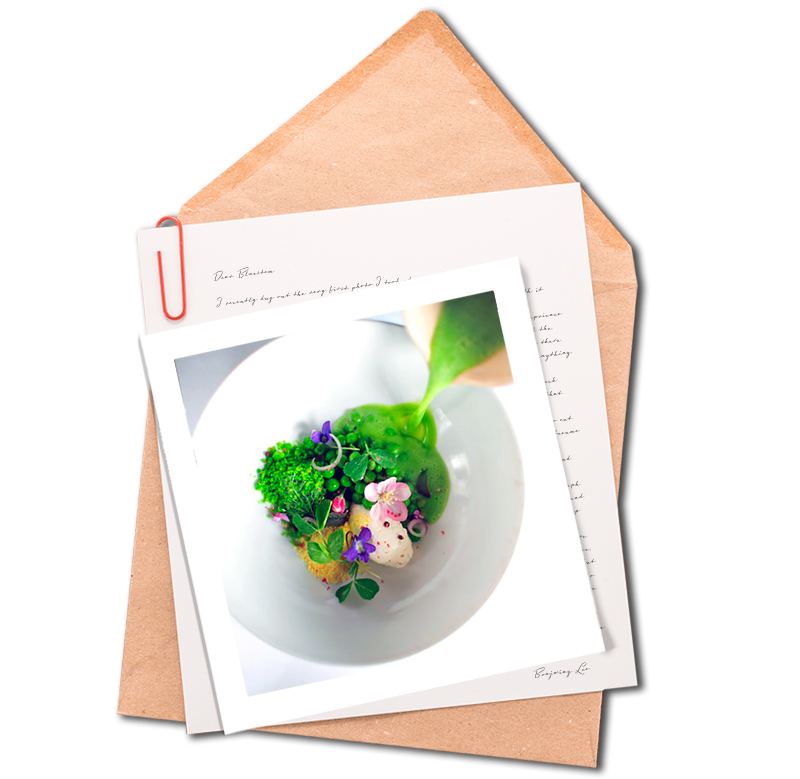 Dear Bluestem,
I recently dug out the very first photo I took at Bluestem in May of 2004. It was mortifying. Using a point-and-shoot camera with flash lighting in a dark dining room, I made the beautifully seared slice of foie gras look like an autopsy report. It is a cringey and humbling reminder of just how astonishing it is that, 16 years later, by the grace of God and people like Colby and Megan Garrelts, I now find myself being paid to photograph food. Life is weird and wonderful (and sometimes mercifully forgiving) like that.
The Garreltses and I got off to a rocky start. They were inexperienced and I was opinionated, and all of us were too young to have anything figured out. I ate at their fledgling restaurant and had thoughts, which I regrettably shared online. They rightfully took offense and shot back. Yet, despite our online tussle, when we met in person, we realized that we shared a common desire: to make Kansas City a better place to eat.
In its 17 years at 900 Westport Road, Bluestem not only became a second home to me, but a personal boot camp in food photography and writing, learning about ingredients, cooking techniques, and the hospitality industry. The Garreltses let me hang around the kitchen with my camera and accepted me as family. They let me write and photograph a cookbook with them when I had absolutely no business doing so. Outside of the restaurant, we became dear friends.
In 2020, a good thing came to an end, as they all inevitably must. But Bluestem was not for naught. There are countless memories—my sister celebrated her wedding there. And there were many lessons learned and friendships made. Bluestem changed the way Kansas City dined and experienced hospitality, for the better. I'm very lucky to have had a front-row seat for the ride.
Bonjwing Lee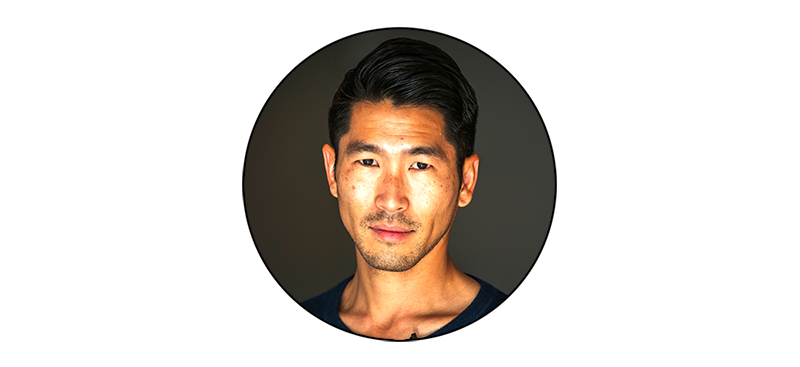 Bonjwing Lee is a photographer, writer, and editor. In addition to writing the blog The Ulterior Epicure, Lee is a published cookbook writer. His work has appeared in The New York Times, The Wall Street Journal, Architectural Digest, GQ, Food + Wine Magazine, and Bon Appetit Magazine.
---
In the early days of COVID-19, Crossroads favorite The Rieger pivoted to operate as a community kitchen, providing food to community members in need. The restaurant shut its doors last fall, just shy of its10th anniversary.
The Rieger,
Pre-Covid, my husband Kyle and I ate out probably more than we could afford to. While we had a shortlist of local restaurants we considered our favorites, The Rieger was always our spot. It was our special-occasion place and our any-old-occasion place—and no matter why we were there, the service was always impeccable, yet somehow still casual and comfortable.
Early on, I wrote about The Rieger and its food for a handful of national publications; later, many of the cooks, bartenders and servers became our friends. For nearly a decade, it's where I took out-of-town guests and sent strangers when they asked me where to eat in Kansas City, and it's where Kyle and I finally discovered a red blend we both actually liked. We celebrated birthdays and anniversaries there, and it's the first place I wanted to go after my miscarriage. When we closed on our house, we sat at the bar and drank champagne… okay, and cocktails, too.
I knew some of our favorite restaurants were going to have to close last year, but I held out hope The Rieger wouldn't be one of them. Maybe that's because it always felt like a place bursting with love—in addition to amazing food and drinks, of course. How could a business so beloved by so many not survive this? Unfortunately, love doesn't pay the bills or help the staff pay theirs.
Love did, however, manage to feed a lot of people over the spring and summer. Seemingly overnight, Chef Howard Hanna transformed The Rieger into the Crossroads Community Kitchen and turned donations into more than 80,000 pay-what-you-can meals. But in October, when The Rieger announced it was "going dark," it was clear even good karma couldn't keep the lights on. Unfortunately, the federal government doesn't seem to care what happens to independent restaurants or their employees, and this story is one of too many.
In its final week, we again spent more than we probably should have to get our last supper from The Rieger. I sent Kyle to pick it up because I knew being there would upset me too much, but we still ended up crying throughout most of our dinner. We realized that the place we would eventually choose to celebrate a return to "normal" won't be there when we're ready, and that nothing is going to feel normal at all.
Emily Farris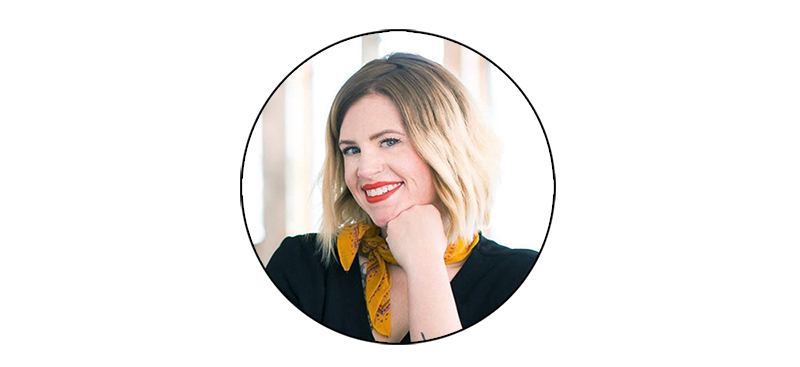 Emily Farris is a writer and content creator whose work has appeared in Bon Appetit, Food and Wine, Food52, Epicurious, The Cut, and Midwest Living. She lives east of Brookside with her husband, two young sons, two rowdy rescue mutts, and three backyard chickens. Learn more at thatemilyfarris.com or follow her on Instagram at @thatemilyfarris.
---
And for those still struggling through this worst of times for the industry, Jill Cockson offers her vision concerning the change for good that could emerge from the ashes of the pandemic.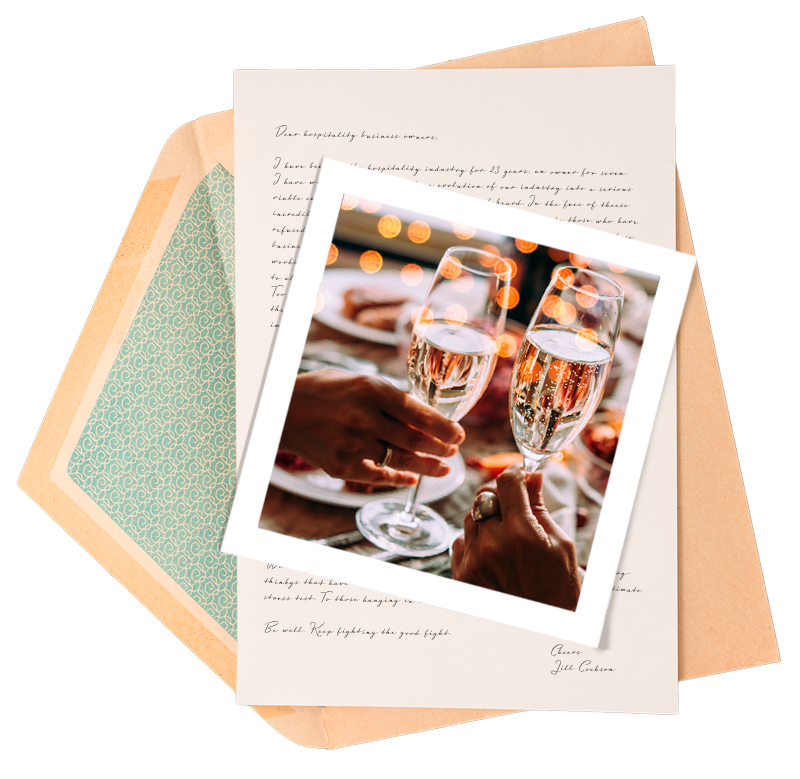 Dear hospitality business owners,
I have been in the hospitality industry for 23 years, an owner for seven. I have witnessed the beginning of an evolution of our industry into a serious, viable career path. It is not for the faint of heart. In the face of incredibly trying times, I would like to give a shout-out to those who have refused to go down without a fight. To those pushing their business to the limit. To those developing creative solutions. To those working tirelessly and selflessly to not only keep their business afloat, but to also maintain the health and employment of their hospitality family. Too often, we are obsessed with focusing on the negative, because that's the easy thing to do. While it's appropriate to mourn our losses, it's also important to see and celebrate the positive.
In no way is this to shame anyone who has made the decision to close; every set of circumstances is different. For many, closing was the wise—albeit painful—thing to do. Rather, this love letter is simply to shift the focus to those who are still in the fight. Keep fighting. You are the heartbeat of our industry.
We are getting a reality check of what things are broken in our industry—things that have been broken for a long time. Covid-19 has been the ultimate stress test. To those hanging in there, thank you. You are a glimpse of the future. I am confident that our industry will come back even stronger, if we take this opportunity to re-calibrate.
Be well. Keep fighting the good fight.
Cheers,
Jill Cockson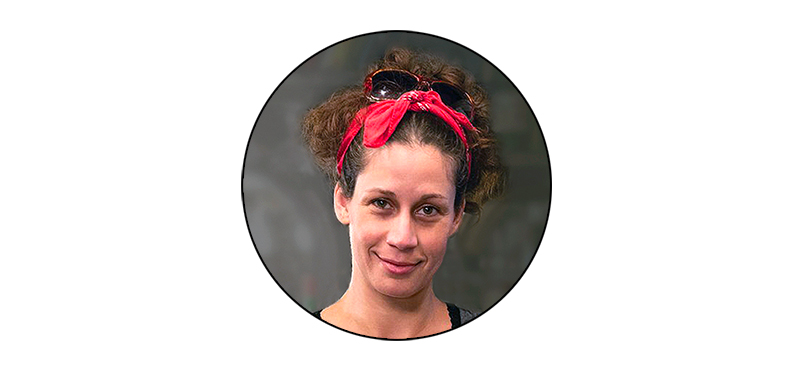 Jill Cockson is a celebrated bartender, the owner of Swordfish Tom's in the Crossroads and a co-owner of Drastic Measures in Shawnee.