With apologies to Thomas Wolfe, yes, you can go home again. For these four locals, time away from Kansas City made them appreciate their hometown even more.
When we asked four people why they originally left Kansas City for bright lights and big cities, the answers included school, career opportunities, and a chance to live in a more accepting community. As for why they returned, the responses were more emotionally charged, with family at the top of the list. What they discovered is a city that had changed for the better in the years they'd been gone. More vibrant. More diverse. And with much better food.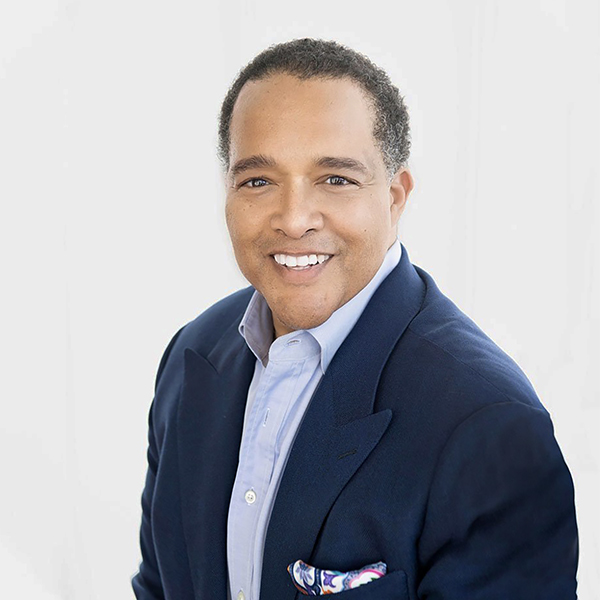 Maurice Watson
No one, least of all his parents, was surprised when Maurice Watson declared his goal of becoming a lawyer. "In fact, they often asked 'Where did this kid come from?' as I spoke in front of church or school or any audience," Watson says.
That confidence served him well. He attended inner-city schools before earning a scholarship at Barstow, where he was the first African American to graduate, then Harvard University where he graduated cum laude. He earned his J.D. degree from Harvard Law School in 1984. That was followed by three years of serving as an aide for Senator John Danforth in Washington D.C., where he worked on civil rights and education issues. Then it was time to come home to Kansas City.
His legacy of being a trailblazer continued. Watson became an associate at Blackwell Sanders, and in 2012 was named chairman of the board of Husch Blackwell, making him the first African American to head a major law firm in Missouri and the third to do so in the country. He remained as chairman until 2018 when he co-founded Credo Philanthropy Advisors and became of counsel to Husch Blackwell.
Basing his future in philanthropy wasn't a leap, it was the next natural step. Along with his Credo cofounder, Tracy McFerrin, Watson has been involved in nonprofits for years, personally and professionally. Now, he helps individuals, families, foundations, and businesses make the most impact with their donations.
The word "relationships" has been at the core of Maurice's business and personal life. It also comes into play when choosing where to dine. "I don't have a favorite restaurant dish," he says. "What I have is a relationship with the owner, the chef, the management, the servers."
"When I go to The Restaurant at 1900 or Farina, I think of them as my private club. It's a loyalty built on trust, not transactions," he says. "When Covid hit, the French Market was my source of food because I don't cook."
Watson appreciates the arts in Kansas City, including the Kansas City Symphony and the Black Repertory Theatre.
But the Friends of Alvin Ailey organization holds a special place in his heart. "As the only home for the Ailey dance group outside of New York City, this is something we should all be proud of," he says. He never tires of the iconic dance, Revelations, that he says, "conveys the African American experience—the pain and the joy—through movement and music." While he enjoys seeing the New York production every December, there's something powerful about watching this masterpiece in his hometown.
Katherine Holland Fox
Some people are known for their civic pride. For Katherine Fox, it's literally her job. As director of the 2026 FIFA World Cup Bid, she's tasked with building partnerships on both sides of the state line to bring the globe's largest sporting event to Kansas City.
Sports has been part of her entire life, first as a soccer player at Pembroke and then Trinity College in Connecticut, then as vice president of Partnership Strategies at New York's Madison Square Garden Company.
After 12 years in the Big Apple, Fox moved to San Francisco as Visa's director of affluent assets. The West Coast was a palate cleanser of sorts. "After the crazy pace of New York, San Francisco seemed maddeningly slow," she says.
By this time, her mother was urging her to return home. It didn't hurt that the Kansas City Royals were in the World Series playoffs during a visit. "I remember the September sky matching the royal-blue uniforms," she says. It wasn't just pennant fever that captured her heart.
"I fell in love with what this town had to offer. The Crossroads, the Power and Light District didn't exist before," she says. And the art scene—something her parents had always supported—was thriving.
She landed a job as director of marketing and sales for the Greater Kansas City Sports Commission and served as executive director of the 2017 US Figure Skating Championships. Her background in sports and relationship building made her a natural fit to head up the World Cup bid.
When she's not wooing the world's sporting elite with site visits, she enjoys hosting friends from out of town. "A weekend might start with our cocktail scene, which can hold its own with any major city," she says. Favorites include Nighthawk, The Monarch, and Tom's Town.
Then it's dinner at Corvino or the Town Company before last call at Green Lady Lounge. A Saturday brunch at Tailleur or Aixois might be followed by perusing the Nelson-Atkins or Kemper museums.
"There are so many choices for an evening in Kansas City," she says, "including catching a performance at the Kansas City Rep, the Unicorn, or Starlight. And I love showing off our beautiful Kauffman Performing Arts Center."
Sunday is reserved for whatever game is playing, she says. "KC Current, Sporting KC, the Chiefs, Royals or the Monarchs. This is, after all, a sports town."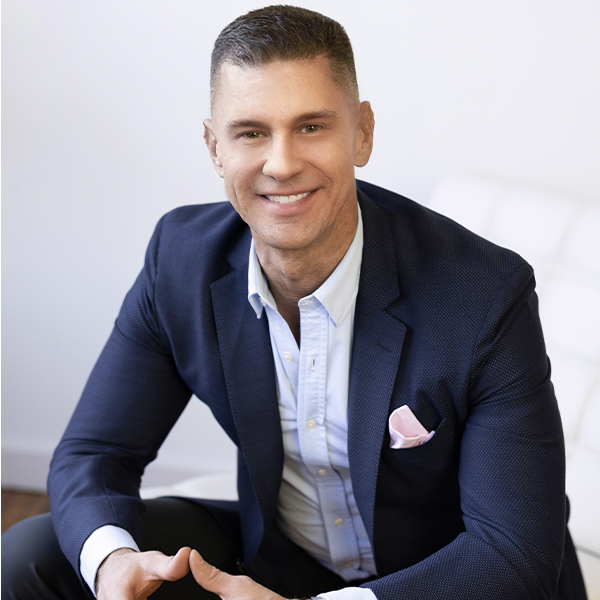 Rob Adams
''It's time for you to leave Kansas City," said Adams's high school counselor. It was his senior year at Raytown South, and the advisor knew his aspirations were too grand for this small community. "She was right," he says. "I had just come out and I didn't feel accepted."
He moved to San Diego with plans to be a lawyer but ended up in Las Vegas where his natural entrepreneurial talents took off. "Krispy Kreme had just entered the market, but I knew where to get a better donut—Lamar's in Kansas City." It wasn't just that hot glazed treat Adams remembered; it's where his mom would take him as a reward for getting an A on his report card. So, at 23 he met with Ray and Shannon Lamar and learned how to make donuts.
"I maxed out my credit cards and with $300,000 brought Lamar's to Vegas." Four years later, he sold the Nevada franchise to Andre Agassi.
His next success was in technology, first at Oracle, then culminating as general manager of Microsoft in Canada.
It was an idyllic life. He and his partner, Rob Gray, were living on the 65th floor of a high-rise in Toronto with views to match the heady lifestyle.
But family—and a chance to become CEO and President at Bishop-McCann, where he served on the board—brought Adams home. At the same time, this gave Gray an opportunity to open a Kansas City branch of the landscape firm where he worked.
Did the couple get teased about moving from Toronto to Kansas City? Absolutely. "We heard all the jokes about the Wizard of Oz. But Rob had studied the work of Hare & Hare and George Kessler while in school and was excited to live among these landscaping treasures and green spaces. And now we mow grass! We live in Brookside where we have block parties and our neighbor across the street has the keys and codes to our house," he says. "There's a backyard for our Morkie to play and we hang Christmas lights every year."
An itinerary for out-of-town friends usually starts with breakfast at the Classic Cup, where his mom would save for weeks to go when he was a kid. "They still serve the best biscuits and gravy in town," he says. Lunch might be at Aixois, then cocktails at The Monarch on the Plaza, where his go-to request is the Louisiana Purchase.
Favorite restaurants are Novel and Farina in the Crossroads where he encourages guests to follow his lead, skip the menu and say, "Surprise me." They're never disappointed.
A tour always includes a drive through Kansas City's neighborhoods with head-turning estates, fountains, and lush landscaping. Add in a visit to the Nelson-Atkins, which Adams says trumps any museum in Toronto, and it's no wonder the phrase he hears most from out-of-towners are, "I get it."
But it's not just the arts, food, and a lawn that appeals to Adams. It's the diverse culture, starting with the culture at Bishop-McCann, whose founder, Dan Nilsen, started the Mid-America LGBQ Chamber of Commerce. "Sometimes I think about coming full circle from my high school days when I felt like an outsider," he says. "Kansas City is now welcoming to everyone."
One example is his time as a Big Brothers Big Sisters board member (he's been a Big to Jorges for several years). "As a gay man, I would never been allowed a leadership role in another city. But when I moved back home, the organization approached me as a way to build a more diverse board."
For a kid from Raytown, he's done pretty well.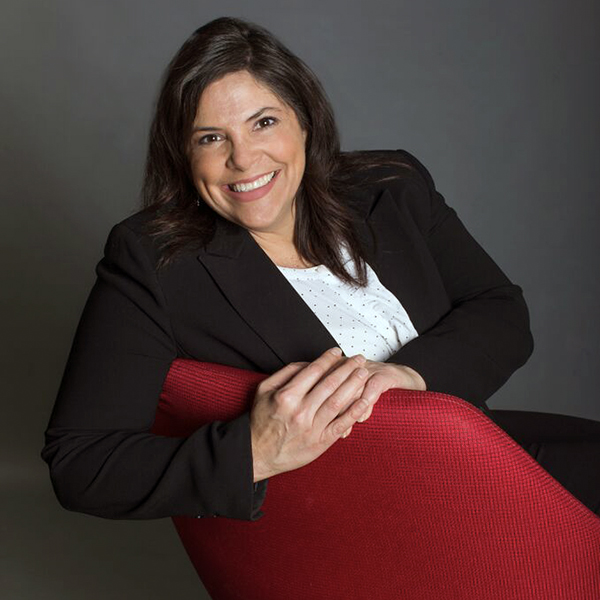 Theresa Garza
While others left Kansas City for learning or employment opportunities, Garza's draw was different: she wanted to serve her country. She enlisted in the United States Navy where she served five years active duty.
Since returning to her hometown, "active duty" continues to be her way of life. Highlights include being the youngest and only female to be an elected Jackson County Commissioner in 2006, and the first Latina to be elected to an at-large seat on the County Legislature. While there, Garza sponsored several pieces of legislation that benefited women, veterans, and communities of color within Jackson County.
Being successful in politics often requires a restrained demeanor. But as a panelist on the popular Ruckus show on Kansas City PBS, rocking the boat was encouraged. "We tackled the political issues of the day, and it was so much fun," she says. "We often had vastly different viewpoints and the discussions could get really heated. But we kept it civilized and tried to find a common ground."
But there's no disputing her love for her hometown, and she enjoys sharing her favorite places and experiences with friends from across the country. "Kansas City has upped its game when it comes to restaurants," she says. "Whatever ethnic cuisine you crave, you can find it here."
"But since we're known for our barbecue, that's where I start." Favorites include Jack Stack and Gate's. "For steaks, I like Stock Hill and The Majestic. There's usually jazz playing, and if I'm lucky I can take guests to the Pendergast Club upstairs."
For live music, Garza heads to Knuckleheads with a side trip to The Rieger. "I also like to visit the River Market for dinner and the farmers market, then jump on the streetcar."
She enjoys performances at The Kansas City Rep and smaller community theaters like the Unicorn and the Barn Players. Garza is on the board of the Latino Arts Foundation, a nonprofit that showcases the vibrant art of the community. "We also encourage creativity in young people with classes in anything from ceramics to filmmaking."
And when she brings guests to a Chiefs or Royals game, they're usually impressed by how well they're treated, even when cheering for the opposing team. "That's part of the Midwest Nice vibe," she says.