Are you familiar with that moment every mid-January when you realize it's only mid-January? This cold winter month is known to drag on as we revert to a holiday-free calendar, but it doesn't have to be that way. 
If you made a New Year's resolution to spend more time with friends and family this year, you don't need warmer weather to do it. Kansas City has plenty of gathering spots that foster group interactions and make time fly by with fun. 
Whether you're looking for a spot to play board games, try your hand at indoor rock climbing, sip wine and paint your masterpiece, or go skiing—yes, there's a spot for that in the metro—we've got you covered.

Arcades for Adults
BRKThrough 6403 W 135th St., Overland Park
Round up two to four friends and play your way through BRKThrough's game rooms. Ranging from mental, physical, and skill-based puzzles, each room takes a few minutes to complete. Then, grab a bite to eat or a drink from the self-pour tap wall.
Up-Down Arcade Bar 101 Southwest Blvd., Kansas City
Make your next night out an old-fashioned gaming night at this 21+ arcade bar. Play over 50 arcade games from the 80s and 90s, plus Skee-Ball alleys, Nintendo 64 console gaming, and life-size games of Jenga and Connect Four.
Axe Throwing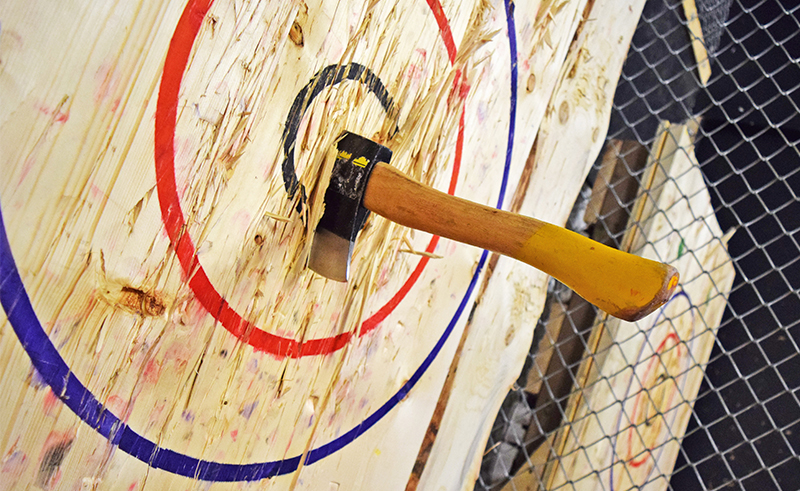 Blade & Timber Locations in Kansas City and Leawood
Book a private lane at either Blade & Timber location for $25-$30 per person and learn how to master your axe-throwing technique while aiming at a bull's eye.
Board Games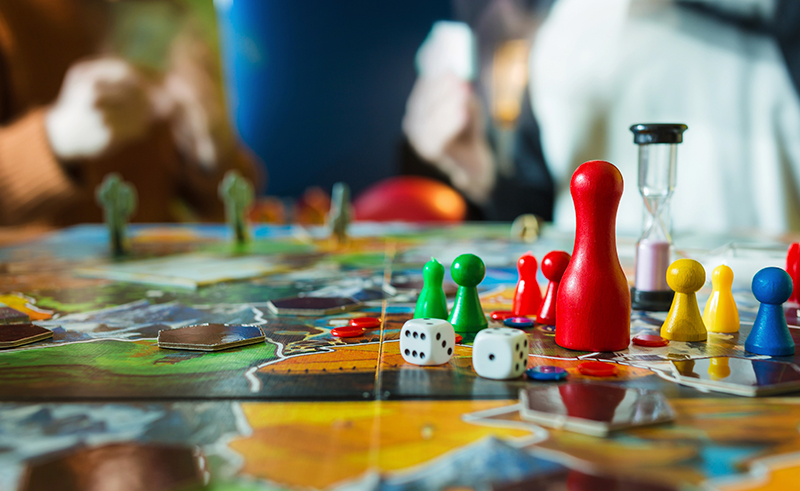 Cardboard Corner 9240 Metcalf Ave., Overland Park
Order coffee and specialty waffles from this cafe and enjoy your order while playing board games with friends—no cover charge required. From quick, 15-minute games to three-hour epics, you'll have hundreds of board games to choose from.
Pawn and Pint 613 Walnut St., Kansas City
This board game pub opened in 2016 after a Kickstarter campaign raised over $18,000. Simply pay a $5 cover charge per person and play as many board games as you'd like—there are over 1,200 to choose from. Order food and drinks from the bar.
ReRoll Tavern 2368 Armour Rd., Kansas City
This board game bar offers over 500 board games and plenty of regularly scheduled role-playing game nights (think Dungeons and Dragons) for $5 per person. And Vignettes, its sister bar located next door, is a themed pop-up that's constantly transforming.
Crafting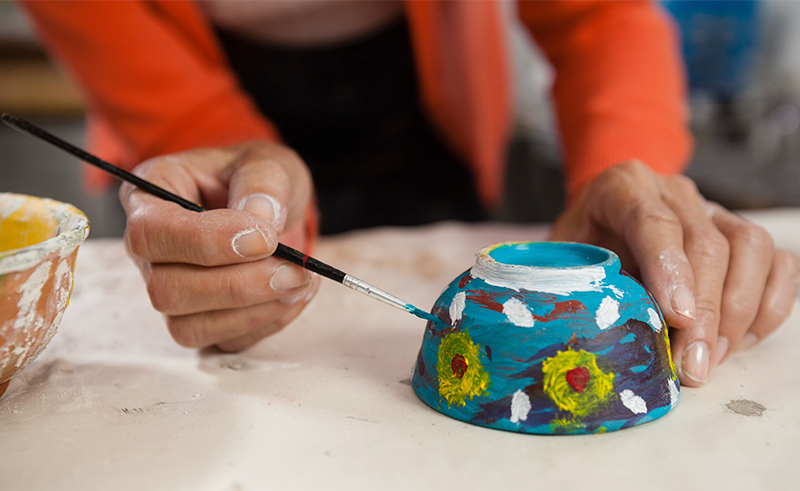 Creative Culture Studio Locations in Kansas City and Leawood
Create something new on each visit to Creative Culture. Group projects are self-guided and change seasonally. Get those creative juices flowing by making a new painting, potting a plant, painting pottery, or even mixing up an artisan milkshake with over-the-top flavors and inclusions.
Grapes & Paints 7175 W. 95th St., Overland Park
Create a masterpiece during a prebooked private painting party or grab a friend or two and join the shop for Wine Wednesdays from 6:30-8:30 p.m. weekly.
Hammer & Stain 7968 W 151st St., Overland Park
Get crafty with your pals during public and private DIY painting and wood workshops where you'll create wooden signs, trays, planters, and more.
Escape Room Experiences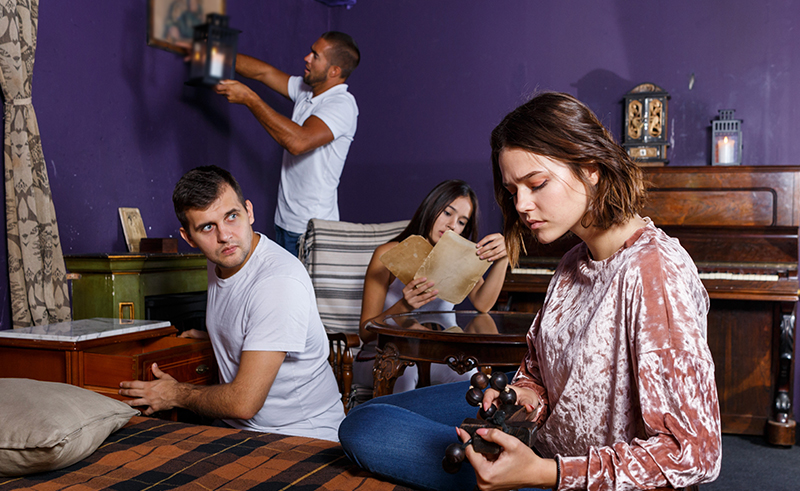 Breakout KC Locations in River Market and Leawood's Park Place
Between Breakout KC's two spots in the metro, you'll have ten escape rooms to choose from. Crack the code to a themed room with two to ten players. Themes range from the Civil War era to a Sporting KC-themed Matchday Mayhem room. 
Full Moon Escape 1401 W. 13th St., Suite C, Kansas City
The three escape rooms that occupy The Beast when the building is not being used as a haunted house range in difficulty from medium to extra hard. 
The Basement: A Live Escape Room Experience 1612 Grand Blvd., Kansas City
At The Basement, you and your friends have just been "kidnapped" by a cannibalistic serial killer, and you'll have to work together to escape before it's too late.
Tick Tock Escape Rooms 6398 College Blvd., Overland Park
Up to ten players can work together to solve the five escape rooms at Tick Tock. Themes range from Central Intelligence to Beasley's Billions, Space Force, Pyramid Paradox, and Cyber Strike.
Indoor Mini Golf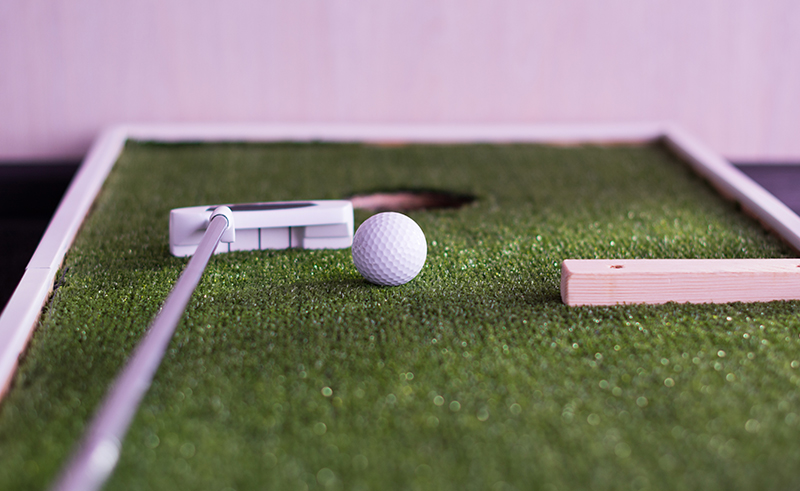 Craft Putt 11440 W. 135th St., Overland Park
Challenge your friends to a game of 10-hole mini golf indoors while sipping on locally made craft beers and snacking on pub food. All 24 beers and ciders on tap are sourced from Kansas City breweries—plus, the menu is constantly changing.
Sinkers Lounge 53 W. 13th St., Kansas City
Play a round (or two) of indoor mini golf while enjoying a craft cocktail. Your group will play through nine holes and have access to tabletop golf and a full-service menu of food and drinks.
Pin Ball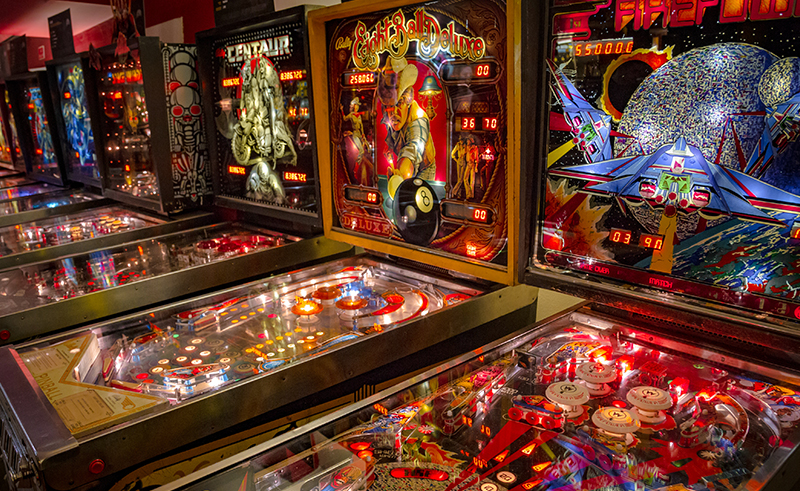 403 Club 614 Reynolds Ave., KCK
Filled with 11 retro pinball machines, a pool table, and electronic dart boards, your group can play games while enjoying 60+ craft beer offerings.
Rock Climbing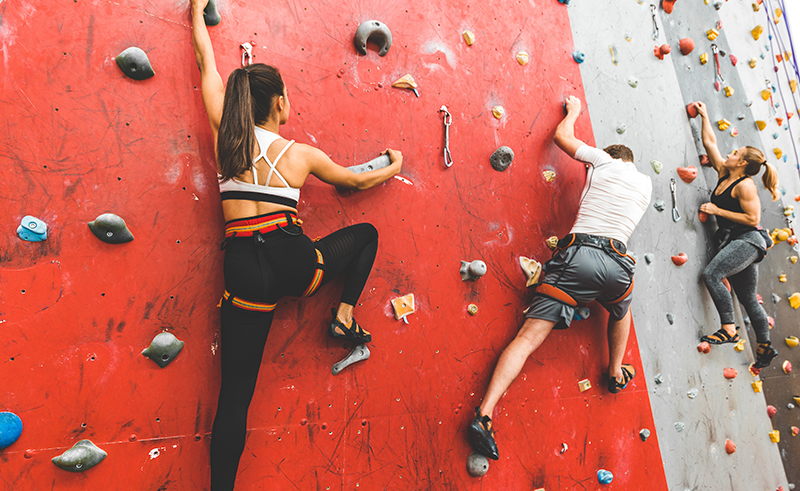 RoKC Locations in Kansas City, North KC, and Olathe
From tall climbing to bouldering, there are climbing walls for both new and experienced climbers at RoKC's climbing gyms. Plus, yoga and fitness opportunities.
Sequence Climbing 1720 Washington St., Kansas City
While you can climb solo, it's a lot more fun to do it with friends. At Sequence, you'll find a bouldering wall perfect for new and experienced climbers. Plus, yoga and fitness opportunities.
Rage Room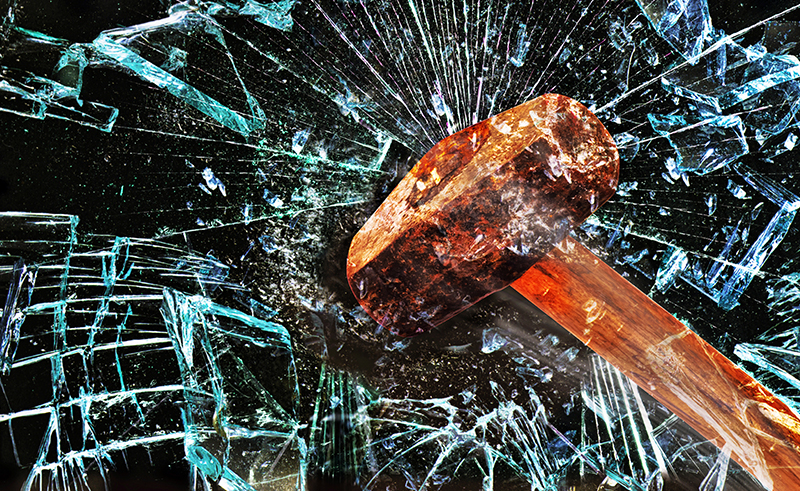 RageKC 1524 Charlotte St., Kansas City
Ever feel like you could use an excuse to blow off some steam? Breaking things is all the rage at RageKC where you can break 17 to 28 items with bats, clubs, poles, mallets, and hammers in groups of two to ten people.
Roller Blading for Adults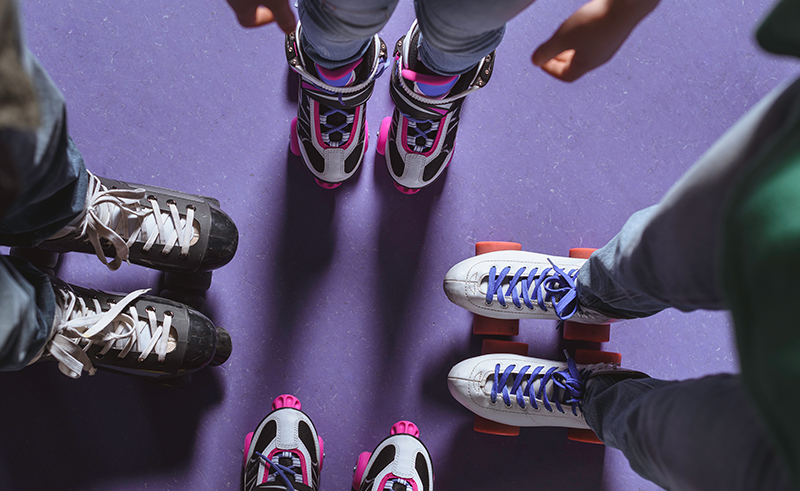 Winnwood Skate Center 4426 NE Winn Rd., Kansas City
Reprise the memories you made with your oldest friends during Winnwood Skate Center's Adult Skate Nights every Tuesday and Thursday from 8:30-11:30 p.m.
Shuffleboard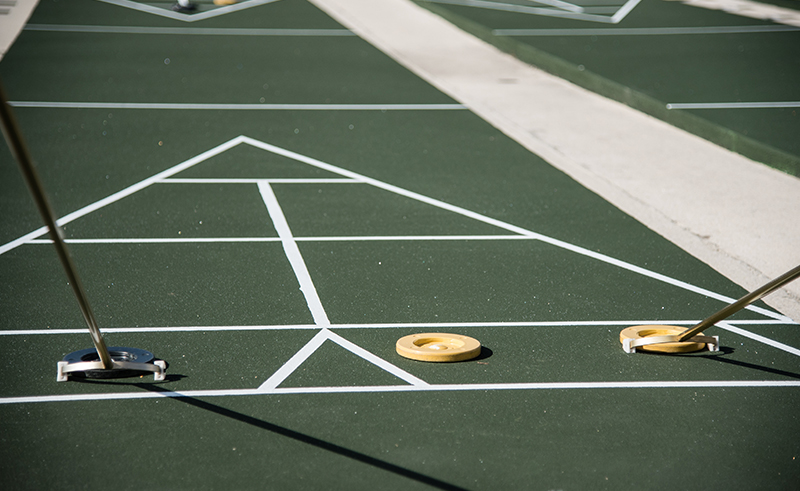 Ludo's Shuffleboard 325 E 31st St., Kansas City
A new concept from Made in KC, this bar offers shuffleboard lanes where you can play a game or two with two to ten friends and grab a drink from the bar. 
Skiing, Snowboarding, and Tubing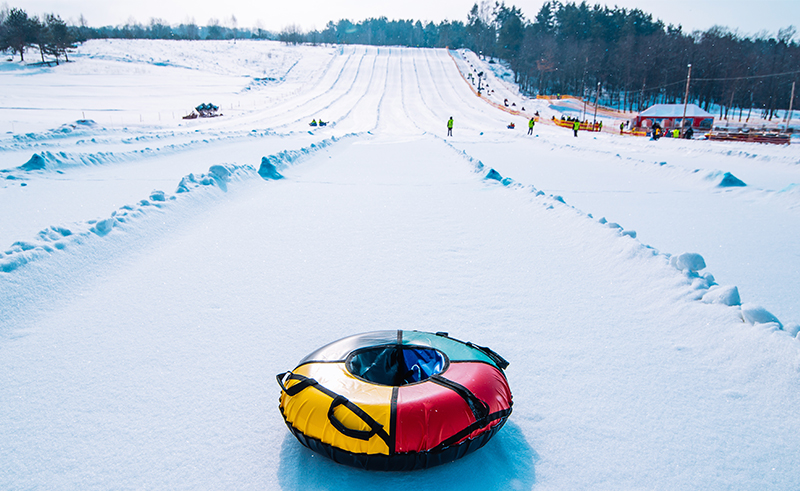 Snow Creek 1 Snow Creek Dr., Weston
While Kansas City isn't known as a skiing destination, you can find some artificial slopes within an hour's drive of Kansas City in Weston, Missouri. Ski on trails created for different levels of experience, or snowboard or tube down a 700-foot-long slope at Snow Creek.
Social Club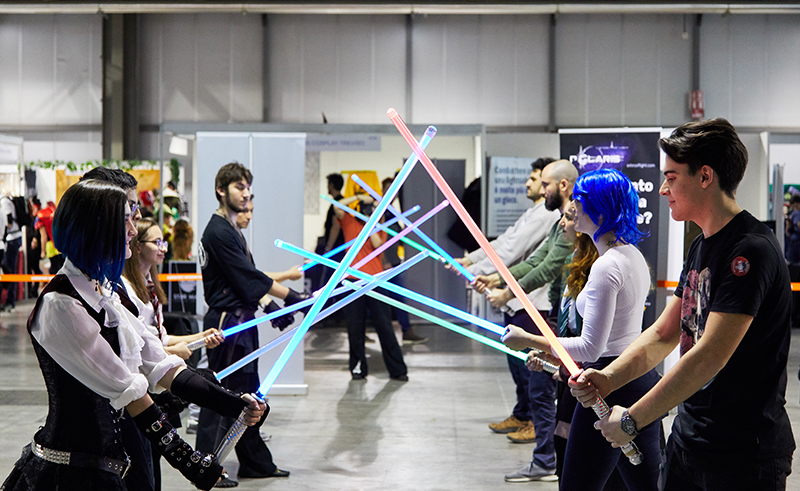 Redux Society 215 Southwest Blvd., Kansas City
Step into the worlds of books, movies, board games, and video games at Redux Society. From dance classes to light saber duels, Magic the Gathering game nights, and book clubs, there is something here for nearly every group of friends.
Virtual Reality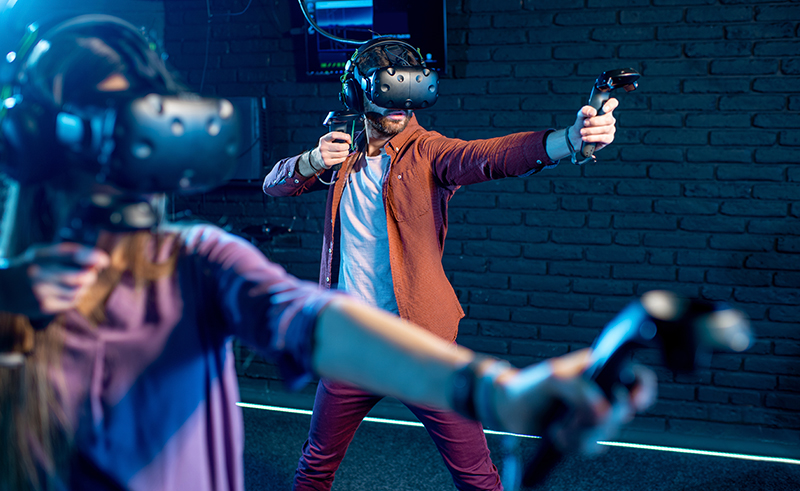 Double Tap KC 310 Oak St., Kansas City
This spot is a virtual reality arcade and pub. Choose from VR arcade games and escape rooms and order from a full menu of food and drinks—including brunch on weekends. Stop by for Trivia Night on Wednesdays and Ladies Night on Fridays.
FlipSwitch VR 2021 Washington St., Kansas City
At Flip Switch, you and your team will have access to VR experiences ranging from saving the world from zombies to smashing through a cartoon-style world or rescuing a space crew lost in space.