This week's list of recommended shows includes a Grammy winner whom country music won't fully embrace, a Carnival you won't want to miss, a music festival you won't want to miss, and a boy-band revival.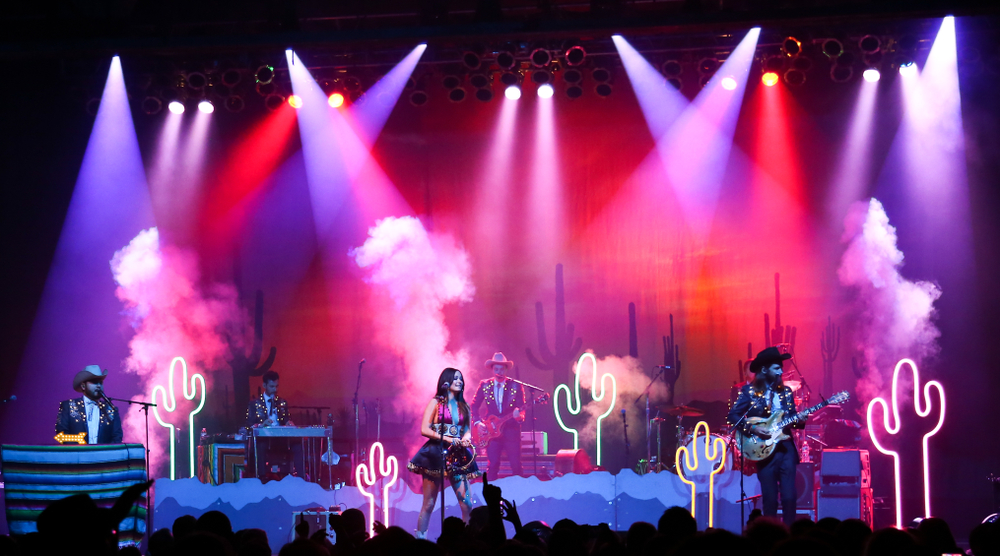 Sept. 4 at Starlight Theater: Kacey Musgraves
Musgraves is the antidote to what ails contemporary country music: a brash, charismatic, talented woman who addresses issues beyond love, romance, heartache, drinking, trucks, beaches, etc.–as in sexuality and sexual orientation.
Her reputation has spread beyond the confines of the powers that run Nashville: Much of her fan base doesn't patronize the stars that fill the charts and get radio airplay. She's an outlier, in the most redeeming sense: They could use her more than she needs them. (As of this writing, she was nowhere to be found among Billboard's testosterone-fueled "Hot Country Songs" chart.)
The woman who refuses to kowtow to the rituals and protocol of corporate country radio was bestowed a wealth of redemption and validation earlier this year when Golden Hour, her fourth studio album, won four Grammys, including Best Country Album and Album of the Year.
Show time is 8 p.m.Tickets are $29.50 to $65.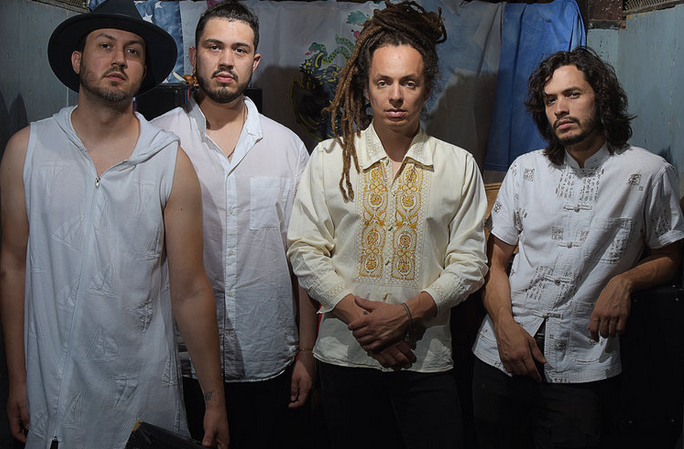 Sept. 7 at Knuckleheads: Making Movies' Carnival
Making Movies, Kansas City's best-ever Latin-rock band, has had several banner years, but 2019 may turn out to be its banner-iest. At the top of the list: Deliliah, their remake of a song co-written back in the 1980s by Latin music legend Ruben Blades and rock hero Lou Reed.
The song addresses, coincidentally, immigration, an issue of passion and importance to the band, a quartet that comprises two sets of brothers of Panamanian and Mexican heritage. (Their merchandise includes T-shirts that declare: We Are All Immigrants.)
Making Movies also shot a video with Blades for the protest song No Te Calles. "We penned the song 'No Te Calles' urging artists and the community to raise their voice in the face of political corruption," said Diego Chi, the band's bassist. "And we wanted it to be an 'open source' song, so we are creating a website, NoTeCalles.World, to allow the public to sing along with us and voice what they stand for. These individual recordings will be stitched together on the website to form a tapestry of people raising their voice –– an infinite song."
Saturday night, the band will celebrate their heritages at its fifth annual Carnival. The event is a fundraiser for Art As Mentorship, the band's nonprofit music-education program.
The show will feature performances by Making Movies, Las Cafeteras (from Los Angeles), the Grand Marquis (Kansas City), members of the Rebel Song Academy, folkloric dancing plus street performers, food trucks and other entertainment.
The event starts at 5 p.m. Tickets are $15 for children 13 and younger; $25 for adults. Proceeds go to Art As Mentorship.
Sept. 7 in the Crossroads District: The Crossroads Music Fest
In 2005, Bill Sundahl launched an idea: a festival that celebrated our city's music community—the many bands and performers that constitute a vital component of Kansas City's artistic soul.
Fifteen years and a few incarnations later, Sundahl, now the Development Director at community radio station KKFI (90.1 FM), has turned the Crossroads Music Fest into an annual don't-miss/must-see event, a showcase of Kansas City's blossoming music world.
This year, 30 bands will perform on six stages spread across the Crossroads District, from Crossroads KC to the Brick and RecordBar. The headliners: Split Lip Rayfield and Madisen Ward and the Mama Bear.
The festival includes day parties, a drum line and other events and activities. A general admission ticket is $20; VIP pass is $75 until day of show, when it's $90.  To buy tickets or for more information and a schedule, visit cmfkc.com.
Sept. 7 at Sprint Center: Backstreet Boys
Twenty years ago, they were selling CDs at an amazing clip: 2 million in the first week alone. These days, they are 40-somethings (or nearly so) and married with children, and they don't move like they used to (who does?) but they have sustained enough interest, energy and vocal chops to revive some of the best songs Max Martin ever wrote, a tide of groove-infested R&B/pop tunes designed to make pre-teens and teens swoon and dance.
Those fans are now in their mid-20s and 30s but they haven't forgotten or dismissed the Boys' allure. They've been selling out arenas on this tour—nearly 17,000 to a recent show in Montreal. From a review of that concert: "Most of the material needed no introduction. Power ballad Show Me the Meaning brought about a heartfelt singalong, as the guys forewent the choreographies and walked about the stage, clasping hands with delighted audience members. Ditto for Incomplete, complete with video images of lush greenery and waterfalls."
Show time is 8 p.m. Tickets start at $75.
Sept. 10 at RecordBar: Gruff Rhys
 From his Wiki bio: "Gruffudd Maredudd Bowen Rhys is a Welsh musician, composer, producer, filmmaker and author." He is also the leader/frontman of the beloved Welsh power-pop/neo-psychedelic/UK pop/add your own description band Super Furry Animals.
This will be a special show, one with an added feature: Kliph Scurlock, drummer/percussionist extraordinaire from our neighborhood, will accompany Rhys on this Gruff & Kliph Tour. Don't miss the opener: KC rock legends Season to Risk.
Show time is 7 p.m. Tickets are $15.
OTHER SHOWS TO KNOW ABOUT
Joecephus and the George Jonestown Massacre, Sept. 21 at the Westport Saloon: Because this Memphis trio has been described as "a cross between Motorhead and Merle Haggard."
Samantha Fish, Oct. 11 at Crossroads KC: Our hometown girl has become an international award-winning star in the worlds of blues and beyond. She doesn't play here often; don't miss this chance to hear an impressive repertoire that spans many genres.
Cigarettes After Sex, Oct. 11 at The Truman: Because the name. Also: They're an ethereal, ambient dream-pop band from El Paso.
Hugh Jackman, Oct. 13 at Sprint Center: Yep. The actor. He'll perform songs from The Greatest Showman and Les Miserables and other show/film tunes. Also: Keala Settle will be his special guest.
Chris Stapleton, Oct. 26 at Sprint Center: Because his, too, is the kind of voice country music needs more of.  Also: Brothers Osborne and Kendell Marvel open.