This week's list of recommendations includes another Canadian teen idol who has breached the walls of the U.S. pop charts, a long-time Southern-rock jam band, and a don't-miss Hall of Fame funk/soul/R&B orchestra.
July 18 at Crossroads KC: Gov't Mule
 This Southern-rock/jam band started 25 years ago as a side-project power trio for two members of the Allman Brothers: guitarist Warren Haynes and bassist Allen Woody.
In 2000, Woody died from a drug overdose, but Haynes and fellow founding member Matt Ebts (drums) have kept the band rolling since, enlisting a couple of bassists, including Jorgen Carlsson, who took over after Woody's replacement left in 2008. In 2004, they added multi-instrumentalist Danny Louis.
Gov't Mule has released nearly two dozen albums, many of them live, and nearly all of their concert performances are also available online. There's a reason for that.
Live they concoct a unique mix of highly improvised jazz-infused Southern rock. In other words, each show differs from all others.
In May, Haynes told Salon.com: "What we do on stage is more improvised than I would guess even most of the fans think. We rehearse the basics of it briefly so that we feel comfortable with it, but then we put it aside, because if it leads to the creation of a moment, we would rather have that moment happen on stage than in rehearsal."
However they do it, their fans devour it, feverishly, especially in Kansas City. This will be the band's fifth show in our area since 2013, including a show in April at Liberty Hall in Lawrence.
British blues/rock guitarist Joanne Shaw Taylor opens at 8 p.m. Tickets are $26.50 to $75.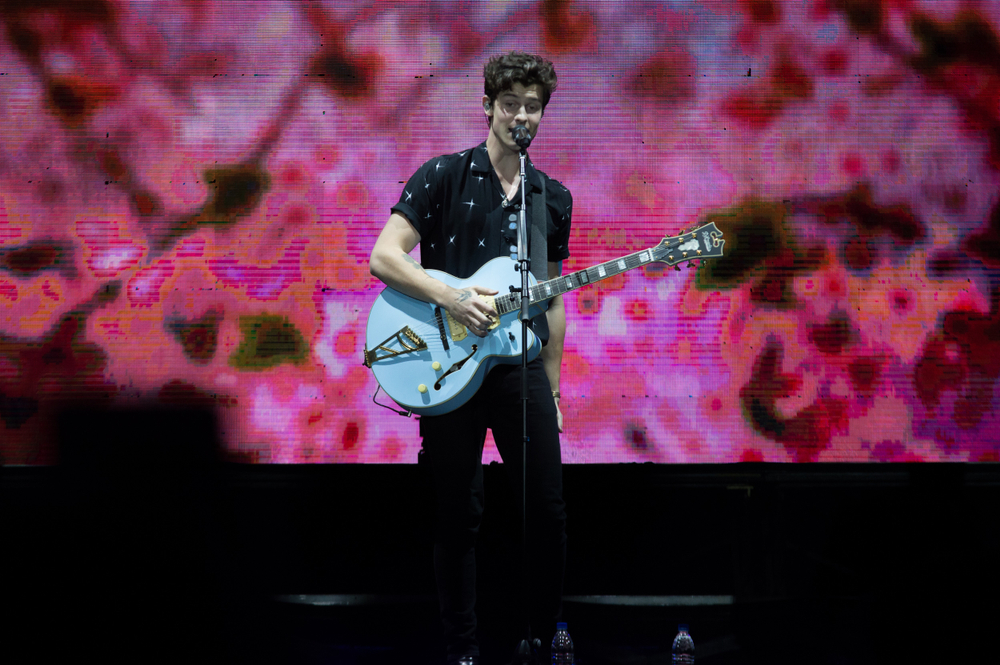 July 19 at Sprint Center:  Shawn Mendes
 Here we have yet another Canadian pop star who has invaded the U.S. pop charts.
Mendes, 20, defines himself as a singer-songwriter, musician, record producer, and model. Years ago, he emerged quickly—literally—on the music radar by dropping a series of videos on Vine, a mobile app that broadcast only videos that last no longer than six seconds. His quick-take covers of Ed Sheeran, Beyonce and others went viral and—here he is. Three albums and five years into a career, he is headlining arenas.
These days, like fellow Canadian and social media monster Justin Bieber did, Mendes is trying to navigate the tricky transition from dreamy, boyish teen-boy pop star singing to pre-adolescent and adolescent fans to crooner addressing deeper themes for fans who are young adults or older.
How's it working? In its 2018 review of his third album, Shawn Mendes, Rolling Stone said he "passed with flying colors. … it's groovy R&B/funk that doesn't lose the charm of the way his warm vocals sound over the scratchy strum of his guitar."
Others weren't so diplomatic. Pitchfork said his new personae is "playful, gently libidinous, and safely menace-free, but his music too often falls on the wrong side of beige." The New York Times said the album was "appealing if not wholly engaging, full of pleasantly anonymous songs that systematically obscure Mr. Mendes's talents."
Well, "pleasant" and "beige" and catering to those with clean-cut tastes must be doing the trick: He has drawn big crowds to arenas on this tour, in North America and Europe. He will do the same Friday at the Sprint Center.
Canadian pop star Alessia Cara opens at 7:30 p.m. Tickets start at $66.

July 19-20 at Knuckleheads: The two-day Blues Cruise Reunion
Roger Naber's first Legendary Rhythm & Blues Cruise was in 1999, when his also legendary blues club, The Grand Emporium, was still in business near 39th and Main streets in Midtown Kansas City.
Twenty years later, the cruise ships are still sailing, at least twice a year. Each one typically sells out, though you can get on a waiting list for upcoming excursions into the Mexican Riviera in November and the Western Caribbean in January.
Each year, Naber throws a reunion concert weekend for his regular cruisers—a chance to get reacquainted with fellow passengers and some of the musicians they'd seen and met. This weekend, they'll gather at Knuckleheads for two nights to listen to Tab Benoit, The Bobby Rush Revue, Vanessa Collier, The Paladins and others.
Show time Friday is 8:30 p.m. Tickets are $25 to $50. Show time Saturday is 8 p.m. Tickets are $35 to $55.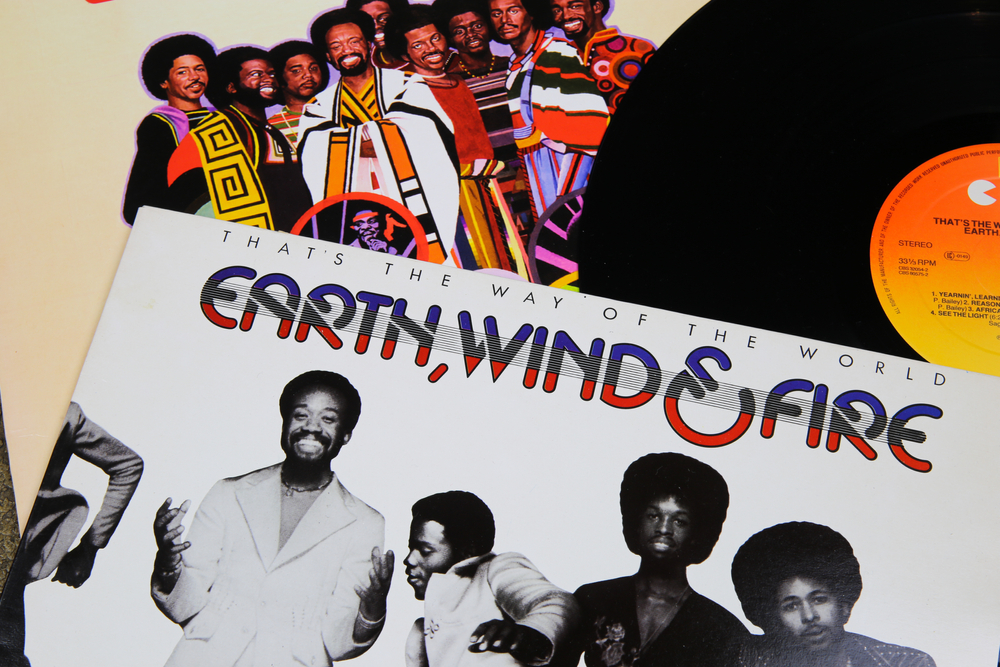 July 20 at Starlight Theater: Earth Wind & Fire
 This funk/soul/R&B/jazz/pop/disco orchestra founded 48 years ago in Chicago is now down to three members from its seminal days—the early 1970s: Phillip Bailey, Verdine White, and Ralph Johnson.
The remainder of the nine-piece troupe has been around for a long while as well, some as long as 20 years (B. David Whitworth).
They still issue recordings now and then, most recently in 2014, when they released Holiday, a collection of holiday tunes.
Truth is, they have so many stone-cold solid classics to rely on, there's not much need for new music. Live they unleash, with gusto and joy, timeless hits like Sing A Song, Shining Star, Got To Get You Into My Life, Boogie Wonderland and the irrepressibly groovy September.
Show time is 8 p.m. Tickets are $40.25 to $155.25.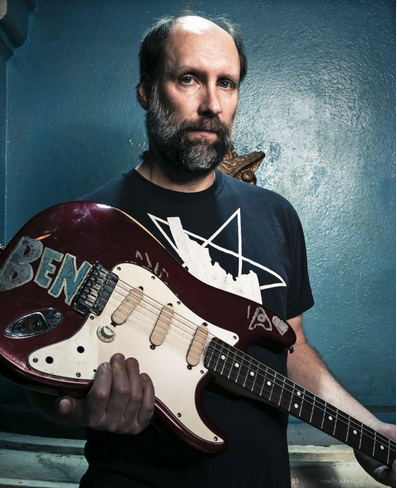 July 23 at the Madrid Theater: Built to Spill
Keep It Like A Secret was one of the best guitar-centric albums of the 1990s. Released in the decade's final year, it made a tide of "best-of" lists, for the year and the decade.
Built To Spill is primarily, if not solely, Dough Martsch, a native of Idaho with a voice that either mimics or honors Neil Young and who writes songs built on heavy and marble-solid guitar riffs. At their best, they're an intriguing mix of melody, groove and heavy noise–grunge, but from the darker, land-locked smaller-town environs of the Northwest.
Secret turned 20 years old this year, and Martsch is celebrating its anniversary by hitting the road with a kick-ass backup band from Brazil and performing the album in its entirety.
They will also deliver tracks from other BTS albums, like Randy Described Eternity from Perfect From Now On. And they have been tossing in some intriguing covers, like Harborcoat by R.E.M.
Show time is 8 p.m. Do not miss the openers: ORUÃ (Brazilian psych-rock trio), who also back Martsch for the Built to Spill set; and Xetas (hardcore punk from Texas). Tickets are $25.
OTHER SHOWS TO KNOW ABOUT
Night Moves, July 23 at the Riot Room: Duo from Minneapolis delivers a sound that The New Yorker called "countrified rock with a freak-folk vocal style, and their organ and string arrangements spin their songs into mini-epics."
SolSoul Fest, July 20 at The Brick: The stellar lineup features The Black Creatures, Ivy Roots, The Freedom Affair and Arquestra Del SolSoul.
The Paola Roots Festival, Aug. 23-24: Performers will include Samantha Fish, Victor Wainwright and The Train, Popa Chubby, The Derailers, and Robert Randolph and The Family Band.
Gruff Rhys, Sept. 10 at RecordBar: Rhys is a stellar Welsh singer, songwriter, author and filmmaker well-known for his solo work and for the band he founded, Super Furry Animals.
Pat Travers, Oct. 17 at Knuckeheads Saloon: Canadian guitarist plays classic blues-rock and hard rock with traces of heavy metal.
Angel Olson, Nov. 10 at The Granada in Lawrence: Olson is an enchanting indie-folk/-country singer-songwriter from North Carolina via her native St. Louis.