This week's list of recommendations includes a movie star, a songwriting maestro, and a new Kansas City band with a familiar face.

May 31 at RecordBar: Katy Guillen and The Drive
 For nearly seven years, Guillen led the eponymous trio Katy Guillen and The Girls, a hard-driving blues-based band that thrived on Guillen's  guitar virtuosity guitar and the relentless rhythm section of drummer Stephanie Williams and bassist/vocalist Claire Adams. They issued several recordings, toured all over North America and into Europe, and played every major blues festival along the way.
The band said farewell at the end of 2018 with a series of shows, including one at Knuckleheads a few days before Christmas. Since then Guillen has been working on new material and starting another trio. It comprises herself and The Drive: Williams and bassist Michelle Bacon. (Adams has since launched a solo project of her own.)
Friday night at RecordBar, Guillen and The Drive will showcase some of that new material, which veers from the rock-blues foundations and into other musical terrains.  It sounds like the start of something big, again.
The alt-blues/rock band Verbose opens at 9 p.m. Tickets to the 18-and-older show are $12.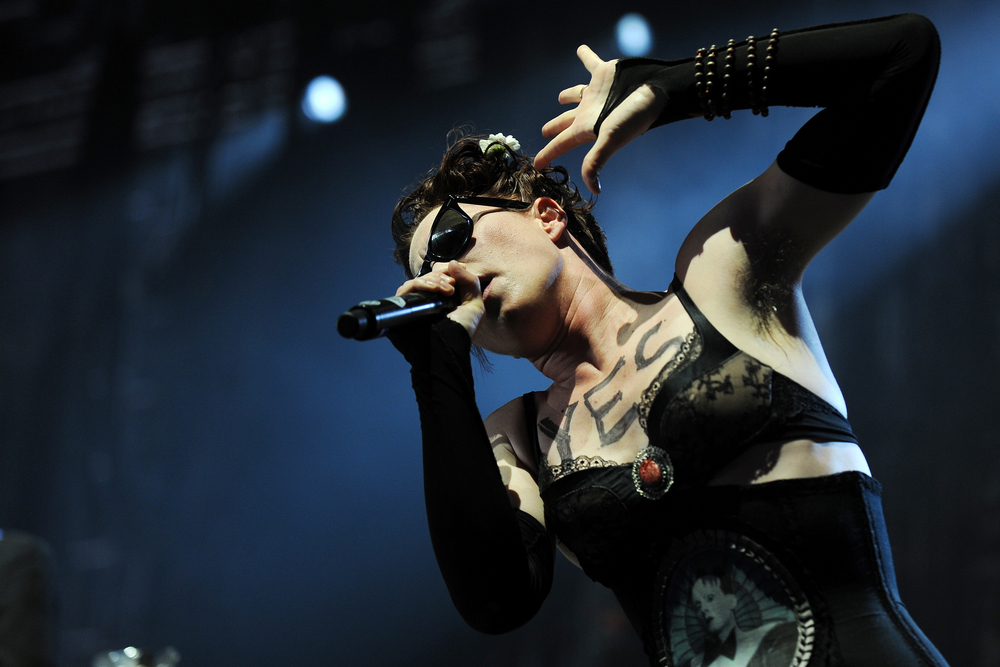 May 31 at the Arvest Bank Theater at the Midland: Amanda Palmer
 Music fans were introduced to Amanda Palmer via The Dresden Dolls, a goth-cabaret duo from Boston. Since 2000, including a few extended hiatuses, the Dolls delivered a unique blend of moody, piano-driven alternative rock and cabaret, adding sounds drawn from '80s goth bands like Bauhaus and the Cure. Their shows were equally as intriguing and theatrical: a feast of rapturous sounds and visuals.
Since 2008, Palmer has pursued a solo career, starting with Who Killed Amanda Palmer (a collaboration with Ben Folds). Its followup, Theatre Is Evil (2012), received better reviews but was released amid controversies over Palmer's use of crowd-sourcing to recruit volunteer back-up musicians, which she ultimately remedied by paying everyone who volunteered.
In March, she released her third solo album, There Will Be No Intermission, her most nakedly personal album yet. Upon its release, she released a statement:
"The rise of global fascism alongside the spreading fire of #MeToo has forged a louder megaphone for all women, and we're all seeing that radical truth is infectious. I feel more urgency than ever to share the naked truth of my experiences.
 "The kind of stories that I'm sharing on this record—abortion, miscarriage, cancer, grief, the darker sides of parenthood–have been therapeutic and frightening to write."
Expect a live performance as potent as the stories that inspired the music. Show time is 7:30 p.m. Tickets are $35 to $55.

June 1 at Liberty Hall: Todd Rundgren
Rundgren's reputation as a wily and elite songwriter, musician, producer, and poly-stylist is well-deserved. So is his reputation for adventure and risk-taking and for not falling prey to cheap sentimentality and nostalgia during live shows. (I once saw him perform in its entirety an album he had not yet released).
So it's something of a delightful surprise to hear that on this tour, Rundgren is marching out the hits from all over his catalog., including Something/Anything, Hermit of Mink Hollow, A Wizard, A True Star, and Runt, affirming the durability of his work: Nearly 50 years after its release, We Gotta Get You A Woman still stands up as a perfect union of melody, groove, and words.
The self-appreciation is appreciated. From a Variety review of a May 12 show in Los Angeles: "A 1970s singles repertoire ranking alongside Elton John's and Paul McCartney's gets its full due in this A-sides- and B-sides-filled tour."
Show time is 8 p.m. Tickets start at $29.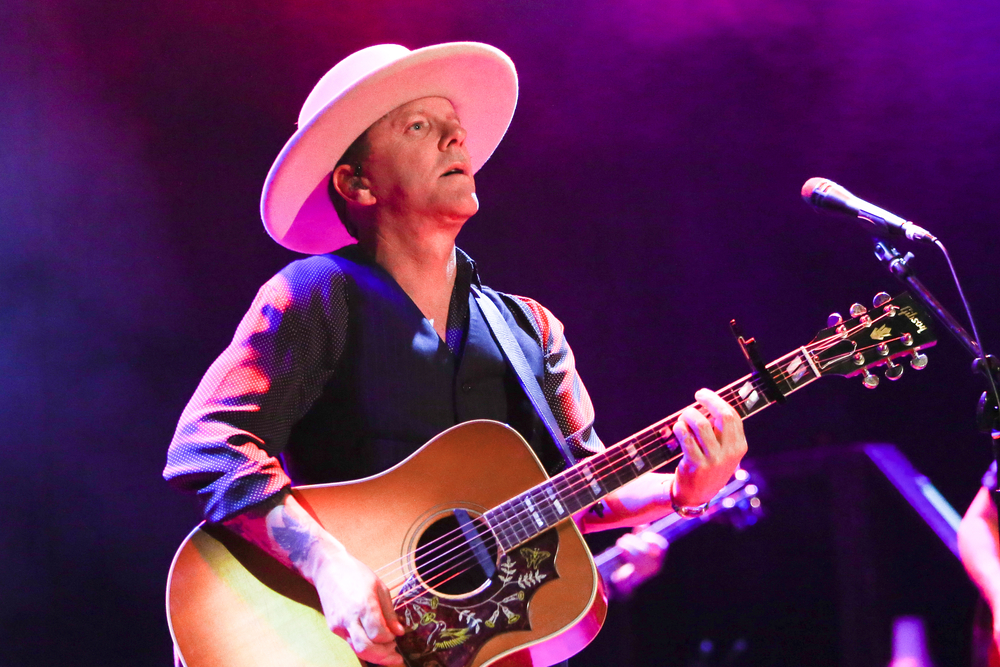 June 3 at Knuckleheads: Kiefer Sutherland
 He is best-known for his film and television roles: John "Ace" Merrill in Stand By Me, "David Powers in Lost Boys, Jack Bauer in 24, President Kirkland in Designated Survivor. Acting may be Kiefer Sutherland's raison d'etre, but his foray into the world of music is no vanity project.
Encouraged by his friend, musician/songwriter Jude Cole, Sutherland started writing songs about 15 years ago. In 2016 he released a full-length album, Down in the Hole, a collection of country/Americana songs. For the past two-plus years, Sutherland has been taking those songs on the road, developing his chops as a singer and musician. Among his eminent live shows: Three performances at the Grand Ole Opry.
About that experience he once said: "I felt like a kid that dipped his toe in the ocean for the first time. The thing that takes me aback — and this isn't a criticism of the film industry; it is what it is – but there's such a sense of community at the Opry that I'd never experienced before."
He keeps returning to Kansas City, too: This will be his second show at Knuckleheads in 13 months. Show time is 8 p.m. Tickets are $25.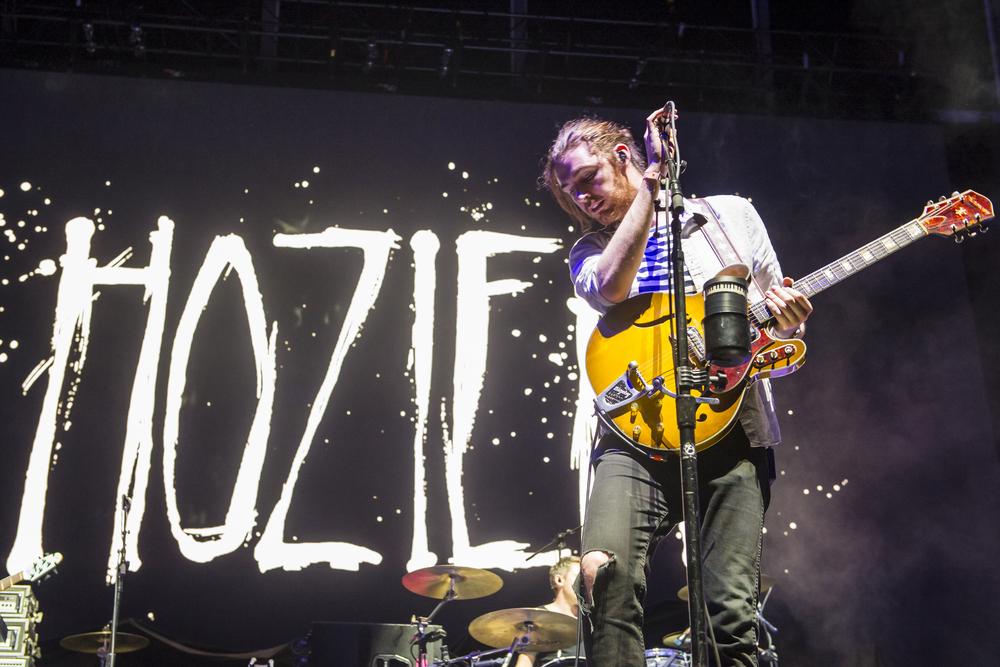 June 4 at the Midland: Hozier
 The Irish-born Andrew Hozier-Byrne is renowned for his commanding voice an evocative, powerful instrument that propelled the singer-songwriter onto the charts in 2014, thanks to the high-octane, soul-stirring gospel anthem Take Me To Church from his debut album, Hozier.
The album would sell nearly 1 million copies in the U.S. and set Hozier upon a long tour that included two stops in our area in 2015: at Liberty Hall and then Starlight Theater.
Five years later, Hozier has released the full-length follow-up to his debut, the genre-skipping Wasteland, Baby!  Reviews have been mixed, mostly for its lack of musical focus. But, again, reviewers are marveling over that dexterous, expressive voice.  And the Midland is an ideal environment for its unleashing.
Bailen, an indie-folk trio from New York, opens at 8 p.m. Tickers are $45 and $55.
OTHER SHOWS TO KNOW ABOUT
Oleta Adams at the Gem Theater, June 1:  There's no better place to hear her than in her hometown, and no better place to hear her in her hometown than at the Gem.
The Casket Lottery, June 12 at the Riot Room: Devotees of post-core/math rock know how popular and pioneering this Kansas City band is in that universe.
Marilyn Manson with Rob Zombie, July 17 at Providence Medical Center Amphitheater: A relentless, heavy dose of industrial metal/rock meets a nonstop gust of gothic theatrics.
Josh Ritter, Aug. 21 at the Madrid Theater: He'll be showcasing songs from his latest album, which was produced by fellow songwriting ace Jason Isbell.
José González, Aug. 29 at the Kauffman Center for the Performing Arts: His lush, precious brand of indie-folk deserves to be performed in a concert hall.