Live music is back, in a big way. What started as a trickle of show dates in May became a deluge of announcements in June, none bigger than Garth Brooks' proclamation that he, for the first time, would perform at Arrowhead Stadium in early August. Tickets went on sale on June 11. Within a day, more than 70,000 tickets had been sold, crushing previous Arrowhead concert records set by Taylor Swift and Kenny Chesney, neither of which topped 60,000.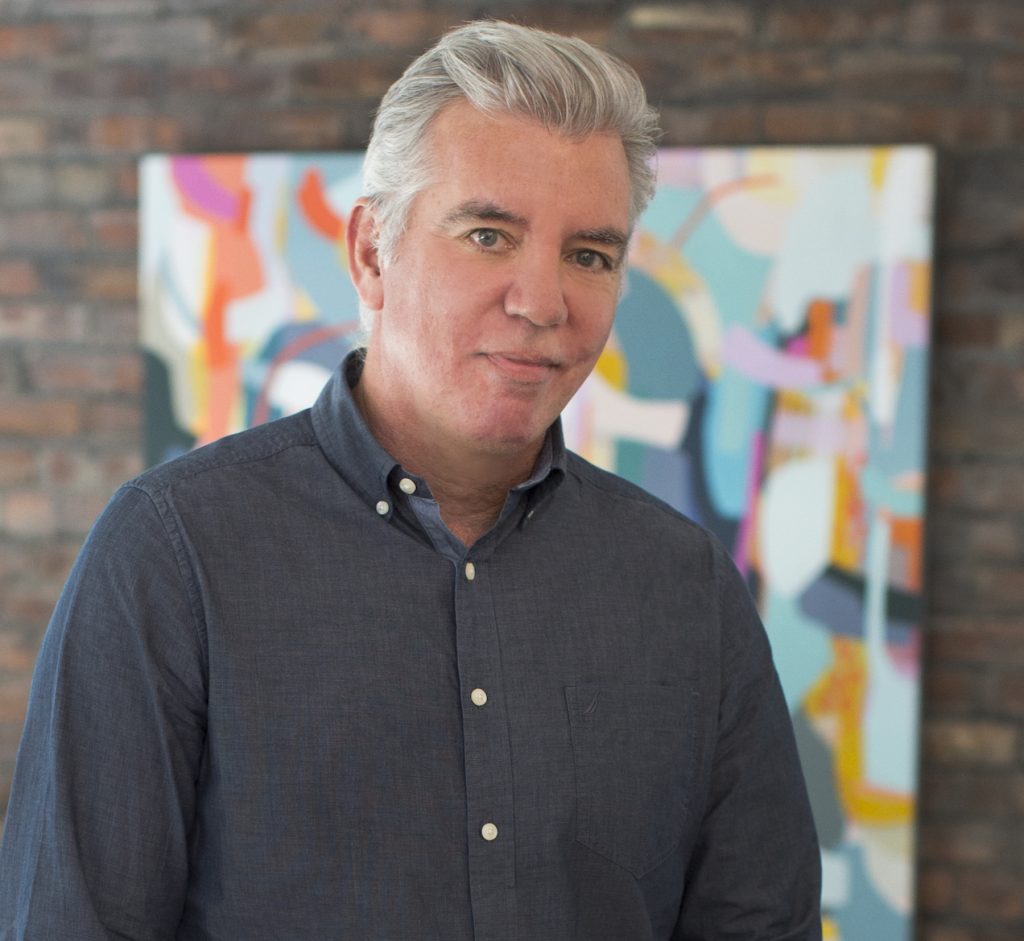 For music fans, it felt like a dam overflowed and burst after a seemingly interminable drought. No business was hit harder or more immediately by the pandemic than the live-music industry. The shutdown came early and was swift and dramatic. It included the first-ever cancellation of the South by Southwest conference in Austin, Texas, on March 6, a week before opening day of the 34th annual international music and film festival. Within days, every tour was canceled and venues went dark.
Fifteen months later, promoters and venue owners are scrambling to juggle the onslaught of bands and artist who are eager to get back on the road, for reasons financial and emotional. It poses a "problem" for fans, if an excess of choices can be considered a problem. Here's a list of shows I am anticipating between early July and September's end.
July 9 at Knuckleheads: Steve Earle
Earle's most recent studio album was not in his long-term plans. In January, he released J.T., a tribute to his son and only child, Justin Townes, who died in August 2020 of an accidental drug overdose. Prior to that, Earle had released several acclaimed albums, including 2020's   Ghosts of West Virginia, a  manifesto about the exploitation of workers by corporations, specifically regarding coal miners and the coal-mining industry.
Earle long ago certified himself as a true-blue Texas troubadour willing to address such issues, including the injustice of the death penalty and politicians' indebtedness to lobbyists and big money. But he's just as apt to bare and lament his personal tribulations in love and life. And live, he expresses all those sentiments with candor and wit via the muse of a genuine working-class poet.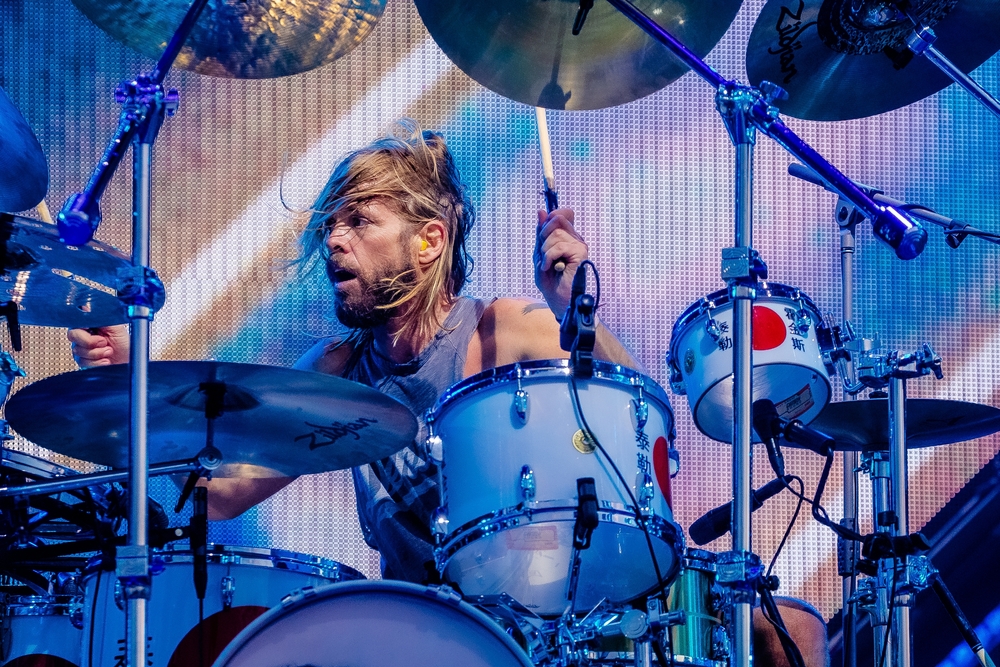 Aug. 5 at Azura Amphitheater: Foo Fighters with Radkey
This is the amphitheater in Bonner Springs formerly (and almost universally) called Sandstone. And this will be one of the biggest shows of the summer in Kansas City for a couple reasons.
One: Foo Fighters have a long and illustrious history in Kansas City, where they have sold out pretty much every show going back to the mid-1990s and venues like the Bottleneck in Lawrence and Memorial Hall in KCK. This will be the band's first KCMO performance since a show at the arena formerly known as Sprint Center in October 2018.
Two: The opener is Radkey, a trio of brothers from Kansas City via St. Joseph, who, before getting asked to join this tour for several stops, were included in What Drives Us, a 2021 documentary directed by the Foo's frontman Dave Groh about the romance and hardships involved in touring as a start-up band – as in piling into a van and criss-crossing the continent relentlessly to get your name and music out there.
The Radke brothers – Dee, Isiah and Solomon – were featured prominently in the film's trailer and among some esteemed company within the film: members of Metallica, Aerosmith, AC/DC, and (ahem) the Beatles and U2. The doc is streaming on Amazon Prime.
In February, Foo Fighters released Medicine at Midnight, their 10th studio album. Expect to hear much of that, plenty of hits and favorites and a cover or two, probably even a Bee Gees song. (Google "Foo Fighters and Bee Gees" if you don't know why.)
Aug. 7 at Kansas City Live/Power and Light District: Tech N9ne
It feels reasonable to say that no performer felt the weight of withdrawal from live performances heavier than Tech N9ne, hip-hop legend from Kansas City who annually releases new music and tours as much as any artist in any genre. Since 1999, he has released 22 recordings: 14 full-length albums and eight collaborations. And he has hit the road annually for tours that often comprise tens of dozens of shows.
Tech turns 50 in November but shows no signs of relaxing, in the studio or on stage. And he typically reserves extra energy and surprises for his hometown audiences.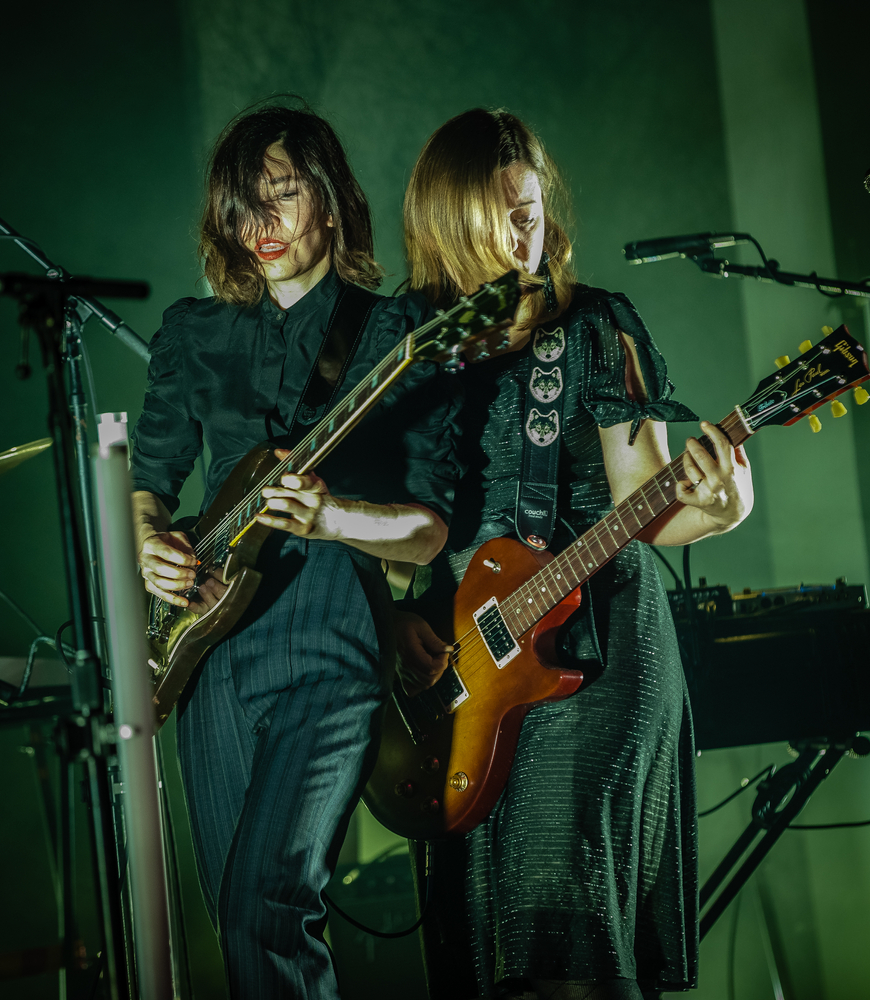 Aug. 12 at the Arvest Bank Theater at the Midland: Wilco and Sleater-Kinney
This is an odd pairing that makes perfect sense. Wilco is a indie-rock band led by Jeff Tweedy, whose music days go back to the early 1990s and his time with short-lived country-punk legends Uncle Tupelo. This version of Wilco, which he founded in the mid-1990s, has been together since 2005 and has forged itself into a gifted ensemble with high standards and a colorful music palette that pursues escapades in rock, pop, folk, jam rock and near-jazz without sacrificing hooks or accessibility.
Beginning with its self-titled debut in 1995, Sleater-Kinney has approached music from a more aggressive place: the roots of punk, post-punk and riot-grrrl (feminist punk). However, its ninth studio album, The Center Won't Hold, released in 2019, veered into terrains somewhere between art-rock and mainstream indie rock – a more streamlined sound. Longtime drummer Janet Weiss departed as the abrupt new directions took hold, a loss that sent some fans into a deep state of discouragement. But her absence hasn't deflated S-K's most potent virtue: its unbridled spirit and loyalty to its politics – social, political, sexual and otherwise.
The music of these two bands doesn't overlap much, if at all, but their audiences do because both attract fans who appreciate adventures outside the mainstream.
Aug. 24 at Starlight Theatre: Alicia Keys
Keys turned 40 in January, an indication of how young she was when she broke into the world of mainstream music – 20 years old – and how much she has accomplished for someone her age: 15 Grammys, including five in one year for her debut album, Songs in A Minor; seven Top 10 singles; four No. 1 albums; seven Top 5 albums; and 18 million albums sold in the United States, 30 million sold worldwide.
A gifted singer, songwriter and multi-instrumentalist, Keys is a superb live performer, one whose talent is matched by her warm and engaging personality. She is a devotee of many flavors of music – gospel, soul, R&B, hip-hop, pop – and they emerge throughout her songs, seamlessly and organically. Those who have seen her know this is a can't-miss show; those who haven't seen her, must.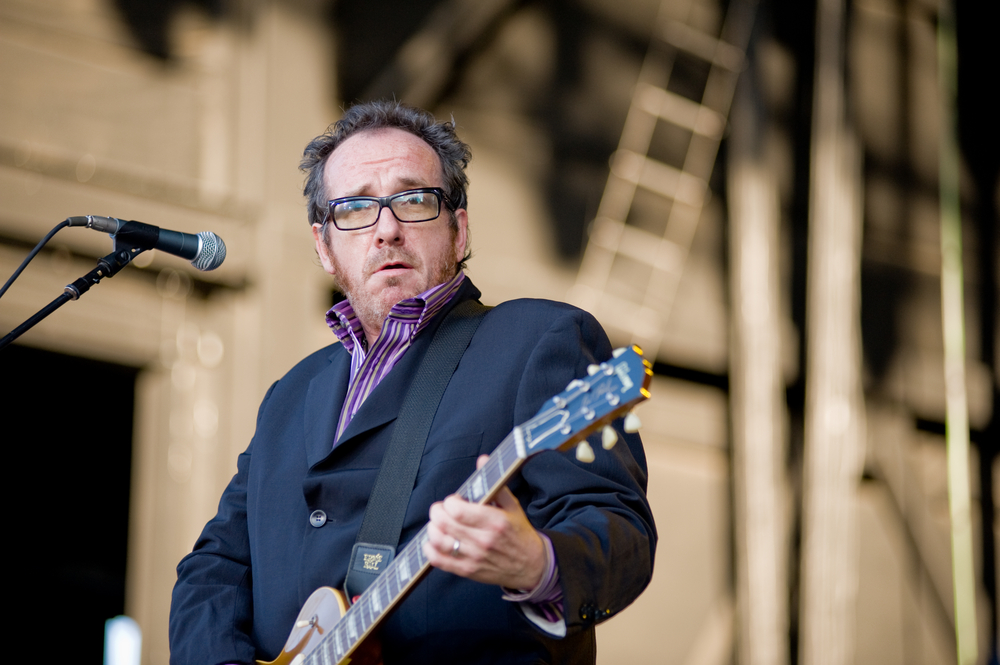 Aug. 27 at the Uptown Theater: Elvis Costello and the Imposters
Another songwriter and composer who is also a grand entertainer, one with a deep reservoir of wit and charm and a knack for storytelling. Costello has explored  so many music genres there's no guarantee what he'll indulge in during a live performance, but he tends to cater to those of us who go back to his very beginnings, when he was at his most brash, acerbic and high-carb melodic.

Sept. 19 at the T-Mobile Center: Alanis Morissette with Garbage and Liz Phair
A showcase of empowered women who barnstormed the music world in the 1990s by writing and singing candidly about sex, romance, relationships, gender politics and whatever topics triggered their muses.
In 1995, Morissette released Jagged Little Pill, which detonated a vast and visceral response among girls and women who recognized themselves and their own lives in her fed-up-feminist lyrics. It produced four No. 1 singles and is still one of the best-selling albums of all-time, now pushing 15.5 million in sales in the U.S.
Since 1995. Garbage, led by the brash and inflammatory Shirley Manson, has fortified its unsinkable reputation by welding and blow-torching together electro-/industrial-rock anthems that, as one critic put it, "march over us in their digital boots." And lyrically, few are more candid and incendiary than Manson, who confronts the social and political turmoil of the past five years  boldly in the band's new album, No Gods No Masters.
Phair's greatest moment arrived in 1993: Exile in Guyville, a not-safe-for-work porn-adjacent diatribe about a gal searching for love and taking all the sex she can get along the way. She has since tempered her language but not her messages or attitudes. For evidence: See her latest album, Soberish.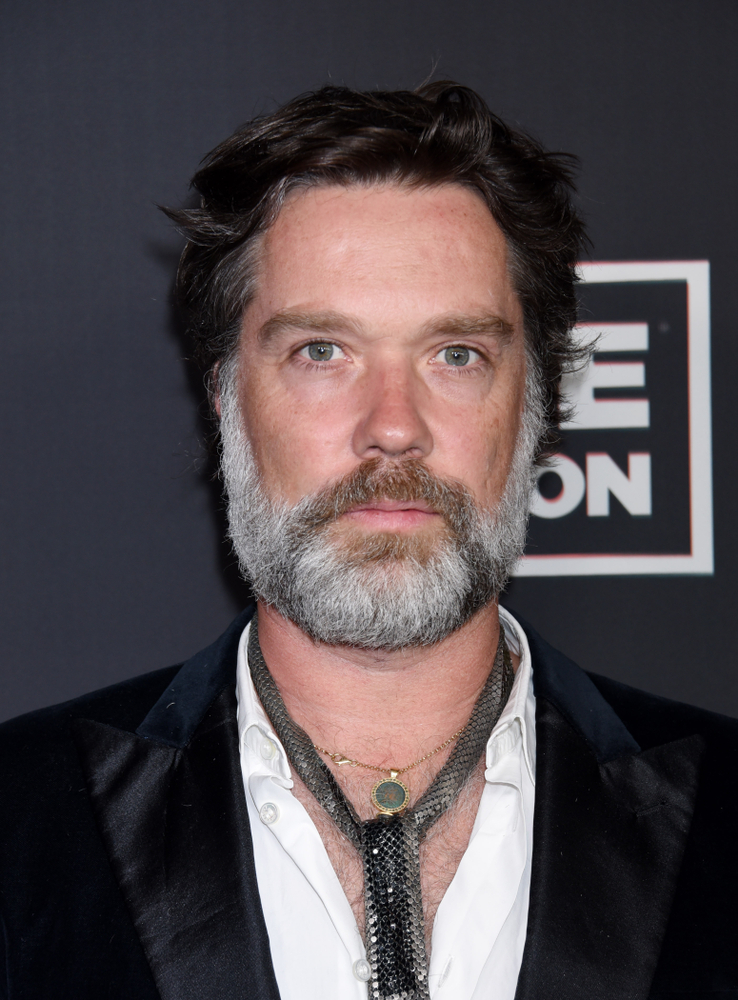 Sept. 20 at the Uptown Theater: Rufus Wainwright with José González
Wainwright is a songwriting progeny (son of Loudon Wainwright III and the late Kate McGarrigle) and a relentless pursuer of ideas that accentuate his unique voice, his sharp wit, his signature piano style and his affection for classic show tunes and songwriting royalty like Cole Porter and George Gershwin.
In 2020, he released Unfollow the Rules, his 10th studio album, an orchestral-pop feast that celebrates the true loves in his life (his husband, his daughter) and and his domesticity. And with with charm and humor, recalls an unnerving incident with overzealous fans. He is one of a kind.
González  often draws comparisons to Nick Drake because of the austerity and moods of his songs, which range from tranquil to serene. The son of Argentinian emigres, he was born and raised in Sweden, where he was immersed in traditional Latin folk and pop, which show up often in his own songs.
Sept. 29 at the Truman: Dinosaur Jr.
In February, these indie-/alt-rock stalwarts released a new album, their 12th, which doesn't sound significantly different from the previous 11. That's good news because it sticks with a blueprint that hasn't failed them since 1985: Make it loud, disheveled, catchy and aggressive – dynamics that disguise the sadness and self-pity that often lurk in the lyrics. It's a reliable and successful formula that suits its power-trio format, so why abandon it?
OTHER NOTABLE SHOWS
July 18: Everclear, Living Colour, Hoobastank, Wheatus at Grinders KC
Aug. 3: Jason Isbell and the 400 Unit, Lucinda Williams and Madisen Ward and the Mama Bear at Azura Amphitheater
Aug. 3: Jason Mraz at Starlight Theatre
Aug. 7: Garth Brooks at GEHA Field at Arrowhead Stadium
Aug. 8: Willie Nelson and ZZ Top at Azura Amphitheater
Aug. 11: Dropkick Murphys, Rancid and The Bronx at Grinders KC
Aug. 14: DaBaby at Azura Amphitheater
Sept. 14: Doobie Brothers and Michael McDonald at Starlight Theatre
Sept. 17: John Pizzarelli at the Folly Theater
Sept. 24-25: Little Big Town at the Arvest Bank Theatre at the Midland