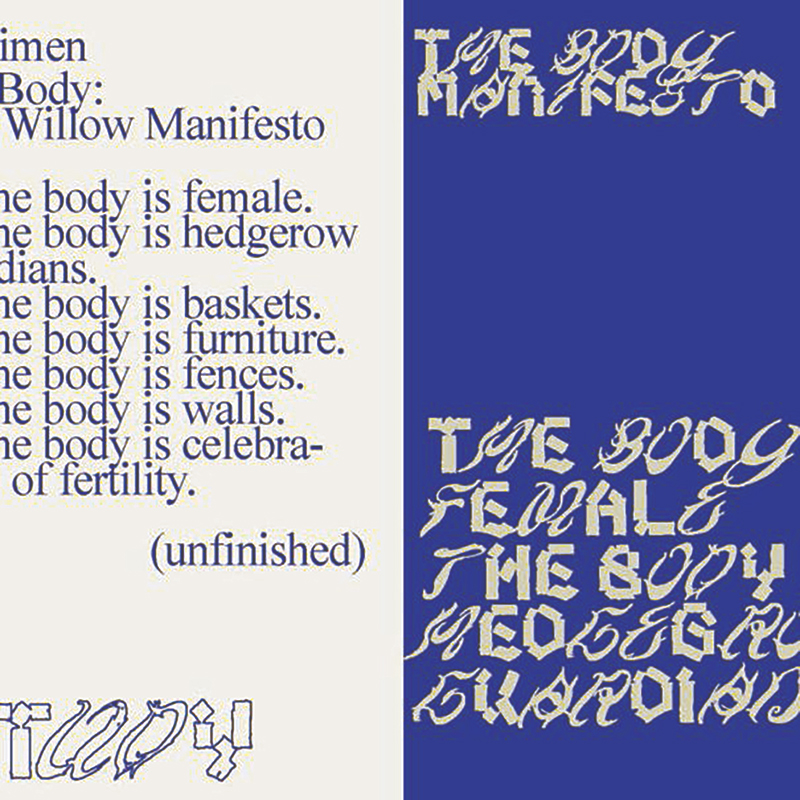 Kansas City Artists Coalition: Rodrigo Caraza Portal and Eager Zhang
If you work with words, sometimes they're a blur on the page.
But in the hands of artist Eager Zhang, words take on heightened meaning. It could be because she was born on the Chinese mainland and was brought up in a multilingual household. English is her second language. Computer coding, which she learned in college, is her third.
The languages come together in surprising ways.  Zhang holds an MFA from the Art Institute of Chicago and now is on the full-time faculty of the Kansas City Art Institute (KCAI), teaching graphic design.
Curator Rodrigo Caraza Portal, raised in Peru, is a member of the New Museum's incubator at KCAI and is also on the full-time faculty there. 
The exhibit runs from June 4 through 25, Wednesdays through Saturdays, 11 to 5 p.m. For more information, contact kansascityartistscoalition.org.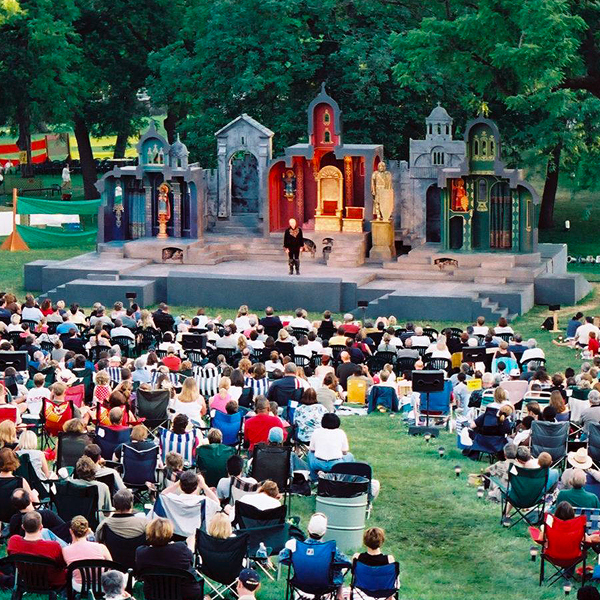 Romeo and Juliet, Bridgerton-Style
Heart of America Shakespeare Festival, wherefore art thou? Missing for the past few years due to the pandemic, it makes a splashy 30th anniversary return with Romeo and Juliet.
This summer, it's be there or be square at 8:00 p.m. in Southmoreland Park from June 14 to July 3. And as in the past, it's free. Just bring your lawn chairs.
Says the director, Sidonie Garrett, "This is a story about great love in a battle with familial hatred. The play features some of the most poetic, well known, and most beloved language in all of Shakespeare's canon."
The cast features some new faces—Evan Cleaver as Romeo, Jessica Andrews as Juliet. And some familiar and oh-so-welcome faces, including John Rensenhouse as Prince Escalus, Sam Cordes as Benvolio, Scott Cordes as Lord Capulet, and Cinnamon Schultz as the comedic Nurse.
The look and feel of the production will borrow from medieval Verona, 17th century swashbuckling Cavaliers, and—wait for it—Bridgerton.
The play is free, no tickets required. For information visit kcshakes.org.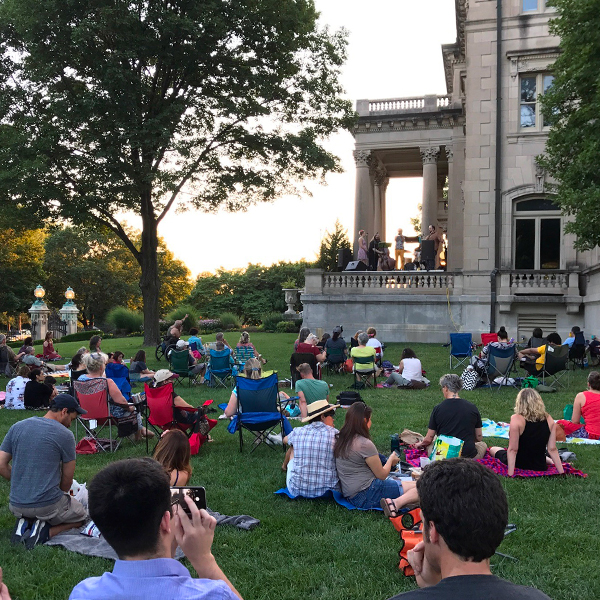 Summer Concerts on the Lawn at the Kansas City Museum
During the longest days of the year, we long to be outside in the fresh air, watching the fireflies, listening to live music.
The movers and shakers at the Kansas City Museum know this. They also know they've got the sweeping lawn and the local talent for it.
On select Friday evenings through September, you can bring your blanket, lawn chair, or beach towel and listen to a variety of musical genres:
Bluegrass, The Matchsellers, June 10

   

Darkpop, hip-hop, sci-fi musical, The Black Creatures, July 17

   

 

60's classic country, Rex Hobart & The Honky Tonk Standards, August 12

 

Classic and contemporary mariachi, Mariachi Estrella KC, September 9
Gates open at 6:30 p.m. for a 7 p.m. performance. $7 for adults, children free.
For more information, visit kansascitymuseum.org.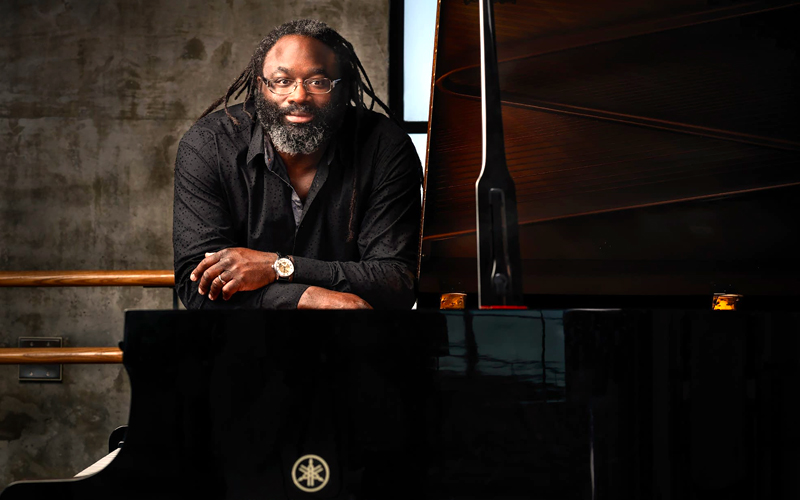 Symphonic Trifecta at the Kauffman
With Michael Stern conducting the Kansas City Symphony Orchestra, Charles Bruffy directing the Kansas City Symphony Chorus, and pianist Awadagin Pratt playing composer Jessie Montgomery's piano concerto, this is a symphonic trifecta. 
The program starts with George Frideric Handel's Zadok the Priest, which became the de facto coronation choral music for the British royal family after the crowning of George II in 1727 and up to Queen Elizabeth's II's in 1953.
Jessie Montgomery's contemporary piano concerto, co-commissioned with the Kansas City Symphony, is described as "marvelously incandescent." Her music interweaves classical with elements of vernacular music, improvisation, language, and social justice to interpret 21st century American sound and experience.
The program ends triumphantly with the familiar yet still thrilling Ode to Joy, the choral symphony from Ludwig van Beethoven's Symphony No. 9 written in 1824, made famous by a 2012 symphonic flash mob in the Spanish plaza of Sabadell. 
Visit kauffmancenter.org for tickets to the June 24–26 concerts.