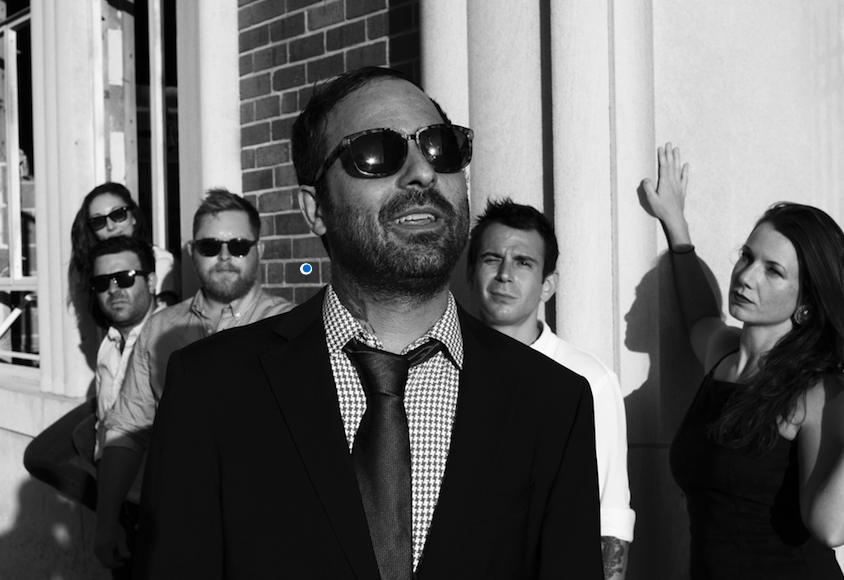 In Kansas City is proud to debut People Talk, the brand-new single from the Kansas City band Brandon Phillips and The Condition.
This is an exclusive digital stream of the song, which will be released vinyl-only on April 12 as part of Record Store Day weekend. The record's B-side will be a cover of Tommy Tutone's Angel Say No.
The band will celebrate its release with a show at Mills Record Company on April 13. This will be a one-time release limited to the 500 copies pressed. It is being issued via Too Much Rock, a Kansas City music platform owned and operated by Sid Sowder.
Brandon Phillips and The Condition was conceived in the mind of Phillips in 2015, when he started writing songs to express his affection for a brand of power pop/soul that he calls "equal parts Get Happy-era Elvis Costello and early Motown."
Phillips' history in the Kansas City music scene goes back decades, to his days with the pop/ska band the Gadjits, then the punk band the Architects—two bands that feature his brothers, Zachary and Adam, who are also in The Condition.
You can see Brandon Phillips and The Condition perform live on Friday, April 5, at RecordBar, on a bill with two more top-notch Kansas City bands, The Sluts and Dead Voices. Showtime is 10 p.m. Tickets are $7.
Click here to listen to the Soundcloud link to "People Talk!" 
And check out the video one of their earlier songs, "Clean and Sober."