Chef Jasper Mirabile is—by his own admission—obsessed with cannolis.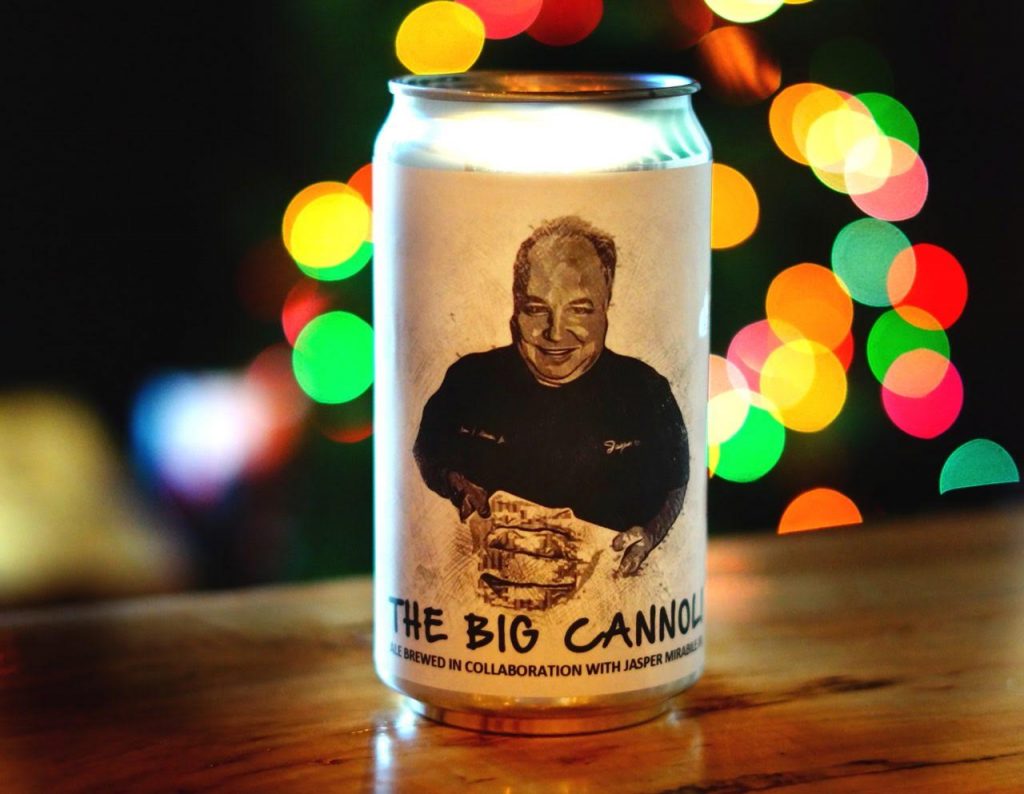 Now he's teamed up with Crane Brewing Company to collaborate on the launch of—you guessed it—a cannoli beer. Starting today, Raytown's own Crane Brewing Company is debuting The Big Cannoli Beer. Brewed with cannoli pastry shells, pistachios, cocoa nibs, orange peel, and cinnamon, the result is a creamy and slightly sweet beer with tasting notes of a real cannoli. (It's currently available on tap and for sale in 24-ounce crowlers for a limited time at Crane's Barrel Room, 6515 Railroad St.
"I think our customers are going to really love this, especially now that the holidays are here," says Michael Crane, president and co-founder of Crane. "It's something different, something very unique and something Kansas City and will really love. I think if you close your eyes, you're going to imagine you're back in Sicily enjoying a cannoli."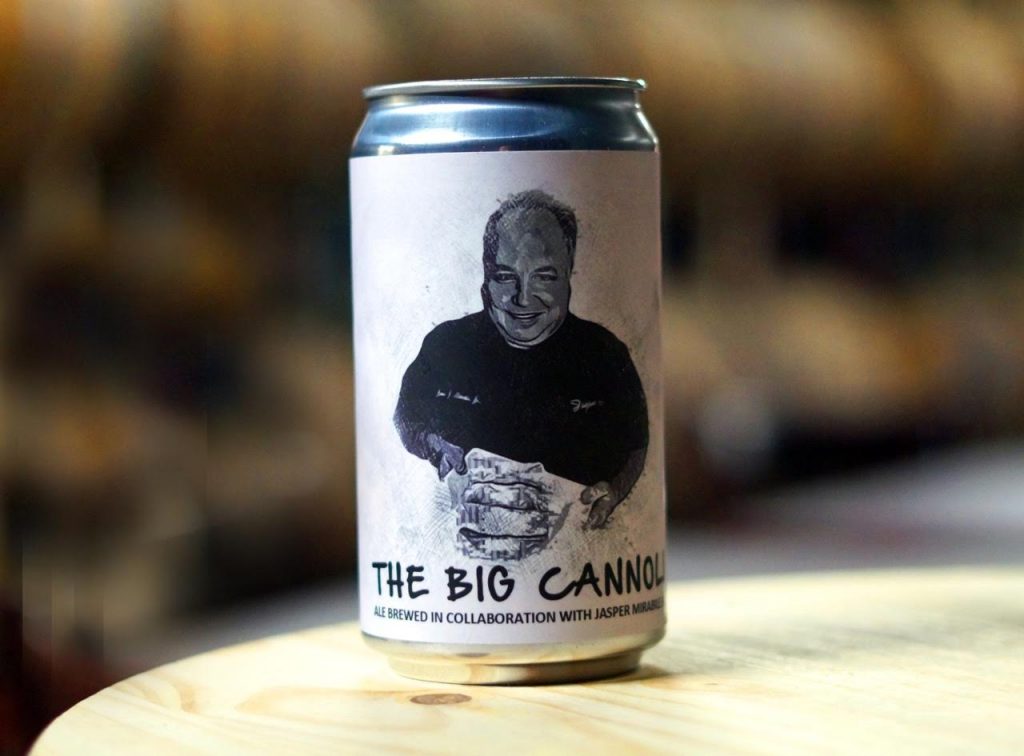 Michael Crane and Chris Meyers brought in Eric Claycamp, head pilot brewer, to produce the beer under Mirabile's watchful eye during the brewing process. "It's a cannoli dream come true!" says Mirabile.
For more information on the limited brew visit CraneBrewing.com or JaspersKC.com.