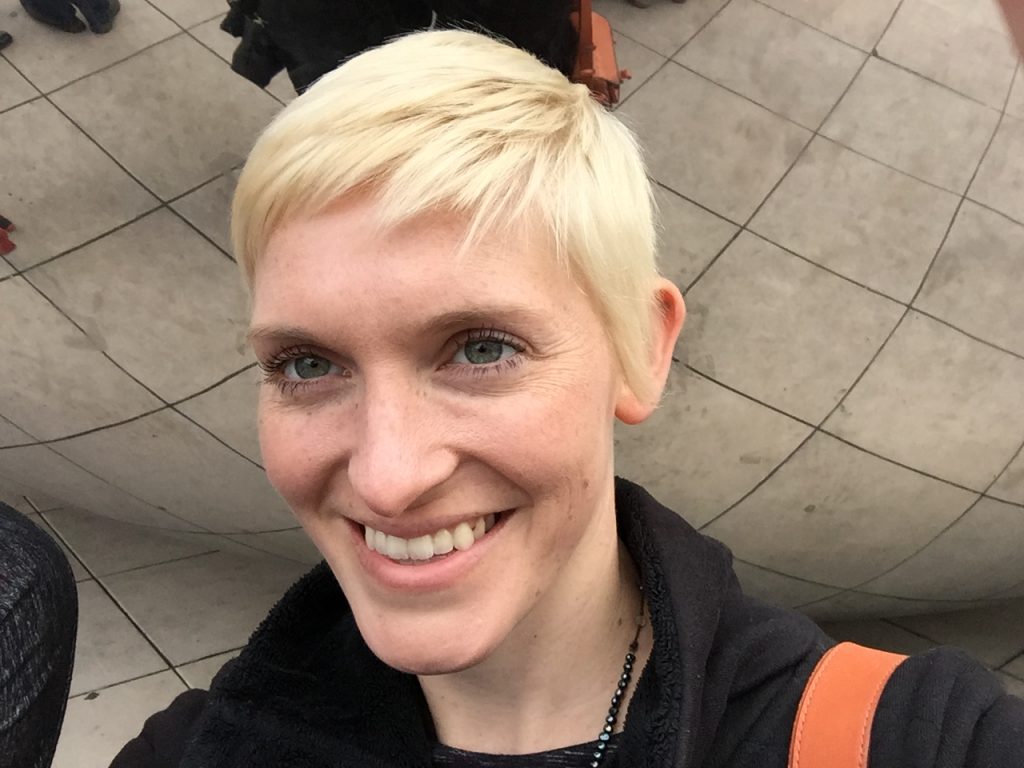 The 87th Plaza Art Fair is poised to take over the Country Club Plaza this weekend. Out of the 250 elite artists showing off their wares, Amanda Outcalt was named this year's prestigious Featured Artist. From her home studio in Norfolk, Virginia, Outcalt has been creating memorable work for years. Although her degree is in painting, drawing, and metalsmithing, she now works in the medium of intaglio printmaking. According to the Plaza Art Fair website: "After etching her drawings onto copper plates, Outcalt saws them out, then combines them with drawings, stitching, and painting once she prints her etchings. Her pieces tell stories about life, memories, and relationships."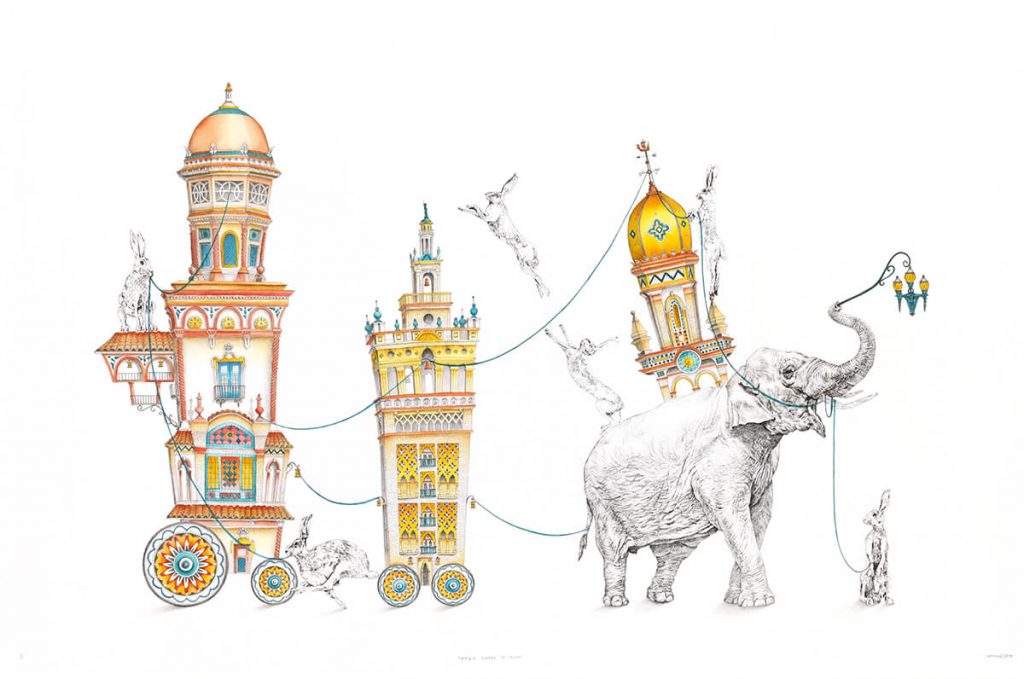 While she's working in the studio alongside her dog, Winston, Outcalt occasionally has a random podcast or book playing in the background to keep her company. Turns out those podcasts have parlayed a role in her TV viewing habits. So, of course, we had to ask—whatcha' watchin'?
"My artwork has a whimsical feel with a bit of a dark edge, and it might surprise you to find out that while I work in the studio, I always have a true crime podcast or book playing in the background.  I love entertainment involving crime and intrigue, and this summer I dove deep into Sharp Objects on HBO and Castle Rock on Hulu.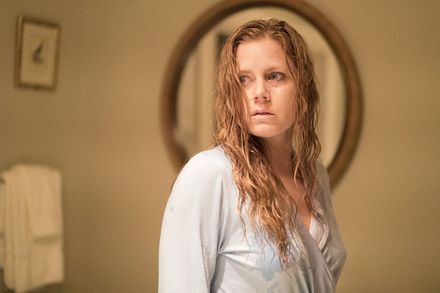 I had read the book Sharp Objects by Gillian Flynn, but the series adaptation really embraced the feel of a hot summer night.  The music had the weight of another character in the show, and as the story developed, I liked the use of a different song with the opening credits to set the tone for each episode.  Not only was music important in the development of the storyline as a small-town grapples with the murders of two young girls, but the crispy, sharp sound editing plays a key role in how the story unfolds.  No spoilers, but in the last episode, make sure you stay tuned during the credits for a veryintense final scene.
Castle Rock is a very different type of show but has the same type of suspenseful through line as Sharp Objects. Set in a Maine town with casual references to Stephen King characters, the town has a string of murders and evil in its history, culminating with the discovery of a man locked in a prison basement.  Castle Rock continues to develop with surprising twists and turns each week, and I long for the day that Hulu decides to release shows in a binge-worthy full season like Netflix does. I can guarantee that if they did, I would have seen all of Castle Rock in one day."