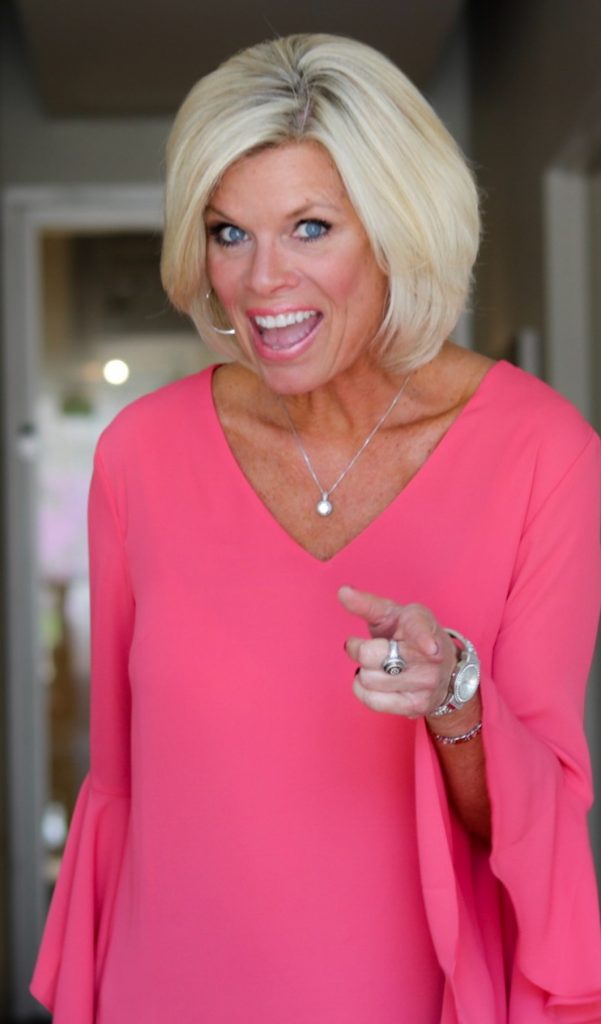 To be clear, there will be no slouching while you're reading this interview. Sit up straight, please. Why? Because we're dishing with Janis Kliethermes, Kansas City's Manners Maven and owner of Etiquette Kansas City. She has taught manners to literally thousands of children, college athletes, recent grads, small businesses and corporate executives for over ten years. Heck, the oh-so proper Kliethermes even has her own web series for Hy-Vee. Don't miss "Miss Behaving" on hstv.com.
When she's not reminding you which spoon is your soup spoon, Kliethermes is often kicked back and tuned in to what's on the tele. Even while she's zoned out, her posture is still perfect, mind you. Hey, Janis … whatcha' watchin'?

"The Marvelous Mrs. Maisel on Amazon is my current obsession and, I must say, it's simply mah-velous, dah-ling. This 1950's housewife living in New York's upper west side changes her life forever by becoming a standup comic. Behind her quick wit is the incomparable writing of Amy Sherman-Palladino. I became a fan of Amy's when my daughters turned me on to the Gilmore Girls whose style is much the same with sharp humor, sarcasm and unpredictable stories.
Actress Rachel Brosnahan who portrays the lovable unfiltered comic runs at a hundred miles an hour in the most fabulous wardrobe the 2000's ever created for the 1950's. (Come on designer­s—bring these styles back!) Not only is the wardrobe amazing, but the music selection is on point. Try to keep up with the rapid-fire dialogue between the characters and especially her manager portrayed by the talented Alex Borstein. Finally, a show that keeps my attention and lets me live my standup comic dreams vicariously through this wonderful complicated character.

Since I teach etiquette for a living, I would feel remiss if I didn't mention two very obvious gaffes in the show. The f-bomb is dropped quite a bit and Maisel will never win 'Mother of the Year' award. If you can get past those, pour yourself a glass of wine and enjoy the show."