He's the TV guru behind NBC's popular drama Chicago Fire (along with its subsequent spin-offs Chicago PD and Chicago Med), and for many years he called Overland Park home. Of course, we're talking about writer/director/all-around renaissance man Michael Brandt.
With a majority of the United States binge-watching as much TV as humanly possible right now—we wanted to know what the acclaimed producer and TV aficionado was watching while quarantined.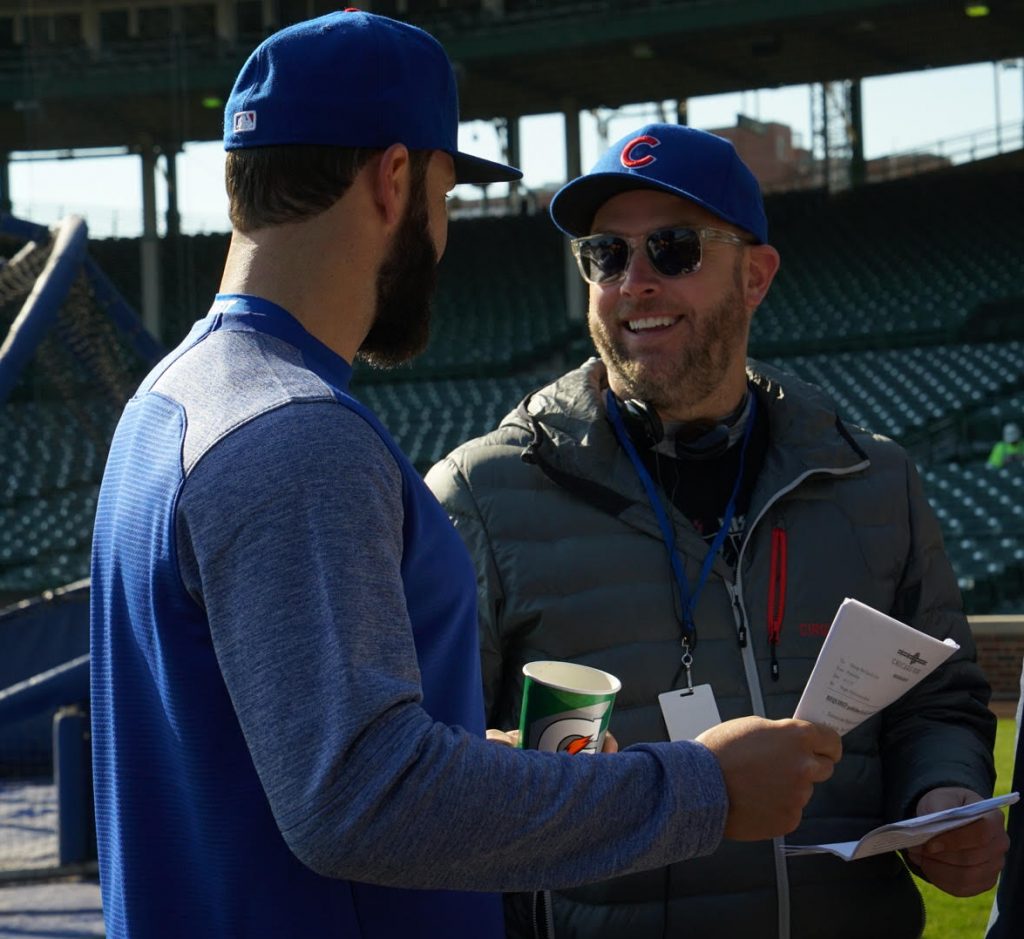 First and foremost, how are you? And where are you hunkered down?
"All good so far on this front. I'm in L.A. at the house with my wife and our blended family of six kids. At every moment we have a ton of balls in the air—and like most people right now—choose to blow them off and leave them all spinning. Why handle something today that you can handle tomorrow—which seems like it's going to feel a lot like today."
What are you working on currently?
"In the feature world, I had a movie that was about to start shooting with Mark Wahlberg called Arthur the King. That's on hold, obviously. It's a great, true story about an adventure racing team and a dog that's based on an ESPN SC featured story. I really hope it comes together when this is all over—because it's a story worth telling. Lots of great heart.

I'm also adapting a John Grisham novel called The Confession that I'm really excited about. John sets the bar so high that I'm just trying not to screw it up. Like a chef who's got some perfect ingredients and just wants to figure out how to put them on a plate.
I also have a couple of new TV shows that are near and dear to me, but vastly different from my Chicago series. I can't give too much away as the press isn't out yet but they are both for major streamers. One is based just after the Civil War in the model of Butch and Sundance and another is a challenging look at existence and creation in a Breaking Bad kind of way. Wow, that sounds pretentious. Anyway, no meth, but lots of other juicy stuff."

Shifting gears—what does the creator of multiple TV shows potentially binge-watch when he's quarantined?
The new season of Fauda has me excited. I doubt anyone outside of Israel or L.A. realizes how much that show affects the creative conversations of this town, but the first season was so good—and groundbreaking—it seems to come up in every conversation I have. I love the new show Dave, thought the pilot was one of the best 30 minutes I've seen in years. (Don't judge the show on its billboards!) I fought my way through Devs and lived to type about it. And now the Jordan documentary—just in time to remind us what a gift he was."

Finally, if there's one show I need to start watching immediately—like seconds after I'm done with this interview—what is it?
"The Super Bowl! We recreated Super Bowl Sunday here last Sunday and pretended we didn't know what happened. We all geared up in red and ordered pizza and wings and made Bloody Marys. Watched the game from start to finish and let me say, it was way more fun the second time around. (Spoiler alert, we won!)"