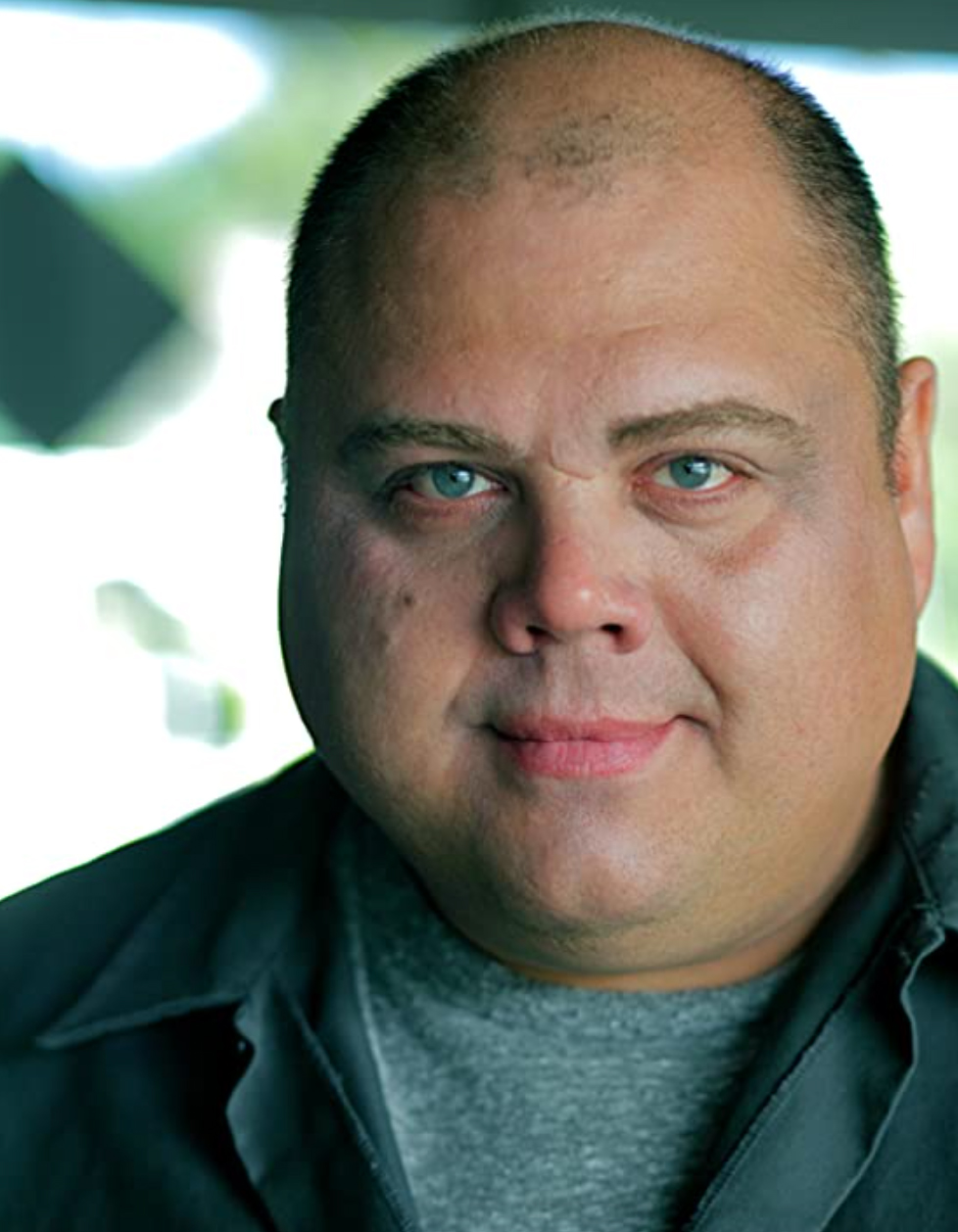 According to Troy Metcalf, a native of Columbia, Missouri, and a television and film actor, Columbians are divided between Kansas City people and St. Louis people. Metcalf, thankfully, identifies as a Kansas City person.
"I'm still a Kansas City type of kid. Every time I come home, that's where I fly into," Metcalf says. "As a kid, I would go see movies at the mall in Kansas City because they would release films that wouldn't release in Columbia. I remember seeing Peter Bogdanovich's film called Noises Off starring Carol Burnett, Christopher Reeve, John Ritter, Denholm Elliott—all these amazing actors."
Metcalf recognized acting as a career possibility while attending theatrical performances at Arrow Rock's Lyceum Theatre with his parents who were season ticket holders. Some of his biggest idols growing up were actors performing in Arrow Rock who were from Kansas City. 
Fast forward a few decades, and Metcalf has made a career out of acting. He's starred in television shows such as The Middle, Strangers with Candy, and Baskets. Most recently though, he can be seen on camera in Babylon, a Damien Chazelle film starring Brad Pitt, Margot Robbie, and Jean Smart, which was released in the U.S. on January 6.
In Babylon, Metcalf plays Orville Pickwick, a silent actor whose character is based on the comedian Roscoe Conkling "Fatty" Arbuckle, a popular Hollywood star in the late 1920s. Arbuckle was part of one of Hollywood's first scandals when he was charged with sexual assault and manslaughter, then tried three times before acquittal.
"This role was a hard left from what I usually play," Metcalf says. "I'm usually in sitcoms, and I'm a creature of television, so I was excited to do the research and dive deep into this character. Babylon is about the transition between—and the hard times of the actors and entertainers during—the silent film era transitioning into the talking. One thing Chazelle does brilliantly is the noise of the silent film era is actually very loud because they weren't recording sound. When we're in the silent film era the noise is actually a real character."
Working with Chazelle, whose previous films include Whiplash and the Academy Award-winning film La La Land, was an invaluable experience for Metcalf.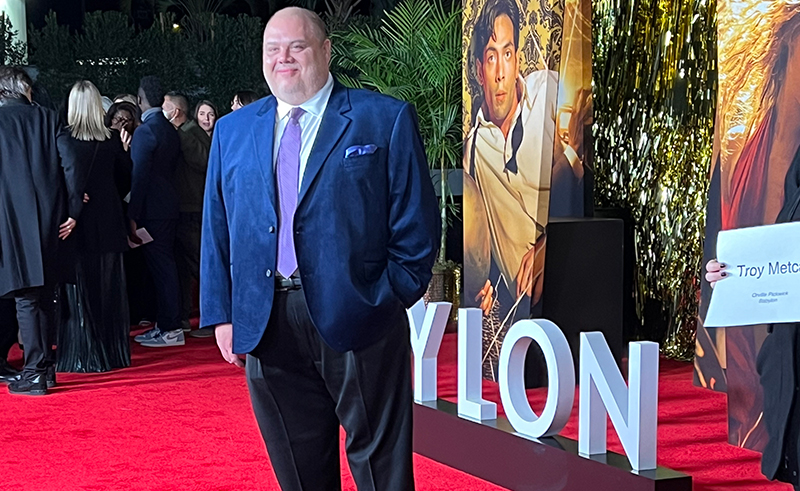 "I think Damien Chazelle is the greatest director of his generation," Metcalf says. "As an actor, you work for a lot of different directors. What's amazing about Damien is how he achieves his vision—by letting everyone else bring their ideas to the table. He effectively funnels all the noise and chaos into his vision, which makes him and everyone around him better. He's an amazing collaborator."
Ask Metcalf who else on the Babylon film set left him starstruck, and his answer might surprise you. While it would be impossible not to spend a moment or two in awe of Brad Pitt and Margot Robbie, Metcalf got the biggest stars in his eyes while working with Flea, the bass player of the band Red Hot Chili Peppers, and costume designer Mary Zophres.
"Flea is amazingly talented. When I would drive from my home to Hickman High School in Columbia at 16 years old, I would be listening to the Red Hot Chili Peppers. Here I am working with Flea, and collaborating with him was incredible," Metcalf says. "Mary Zophres makes me starstruck because not only did she design all the clothes in Babylon with a cast of hundreds in that one, but she's designed for the Coen Brothers, for the rest of Damien's movies, she's an Oscar winner."
What's next for Metcalf? He can't provide the full details yet, but he's working on another feature film. Babylon is showing in theaters now, and you can find tickets to see the movie here.
"Brad Pitt has a line in Babylon where he says, 'Back in New York, you do a Broadway show and if 100,000 people come to see it, it's a major success. But out here (in Hollywood), that's a flop,'" Metcalf recalls. "And that's the power film and television have. They have the ability to reach so many people around the world. Art should always be living, and Babylon asks so many important questions about art and how we're living today."