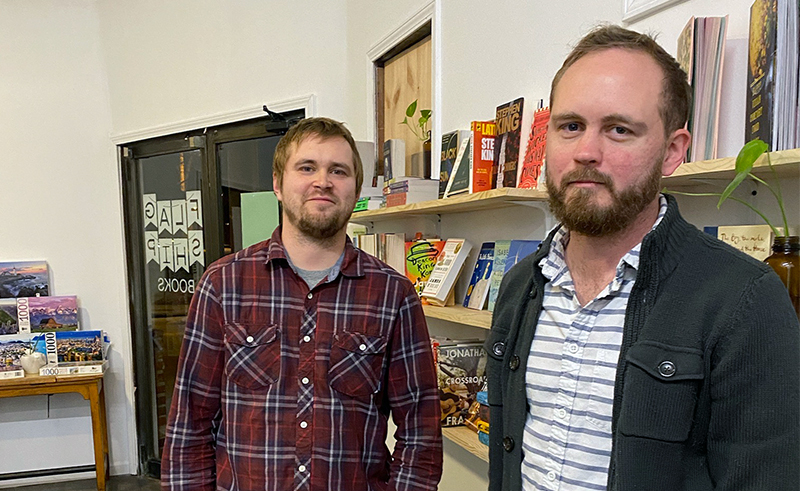 If you've ventured through Strawberry Hill recently, you might have noticed a new storefront stocked to the brim with books handpicked for the Kansas City, Kansas, community.
Flagship Books is the culmination of the vision of two brothers, Joel and Ty Melgren. With more time on their hands due to the pandemic, the pair decided to turn a passion of theirs—reading—into a business venture by opening a small space in North Kansas City's Iron District in March 2020.
"We had people saying we had a good selection, and we had a lot of fun working together to find books that people would have a good time with," says Joel Melgren. "We thought about how we could continue to make it work and sustain the momentum we were able to build in the shipping container."
The answer was expanding to a larger space in Kansas City, Kansas, where the brothers live—making the booksellers the first to independently own a bookstore in KCK.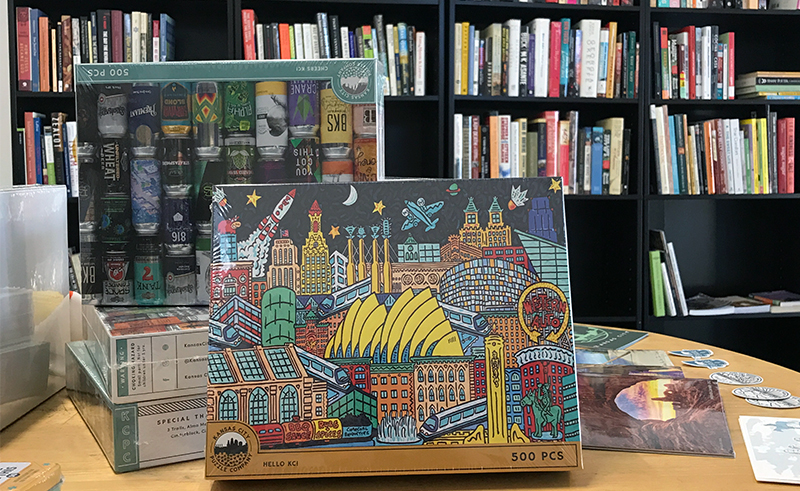 Whether you're looking for a local author, searching out a classic, or in the mood to read the newest popular book, the brothers offer a robust selection for nearly any reader. 
The Melgrens are asking their Strawberry Hill customers to fill out a survey about the types of books they hope to see in stock so they can curate a collection perfect for the Strawberry Hill community—one lucky responder will win a gift card to the bookstore.
"We want to be a community space where people can come in and discover new books, new ideas, and meet other people who are interested in reading and socializing," says Melgren, noting that book clubs, performances, and other small gatherings are on the horizon for the store, which opened on January 29 at 600 Ohio Ave.