If you love spoiling Fido, Rover, and Scout as much as we do, this Impulse Purchase is the perfect double whammy of philanthropy and puppy love.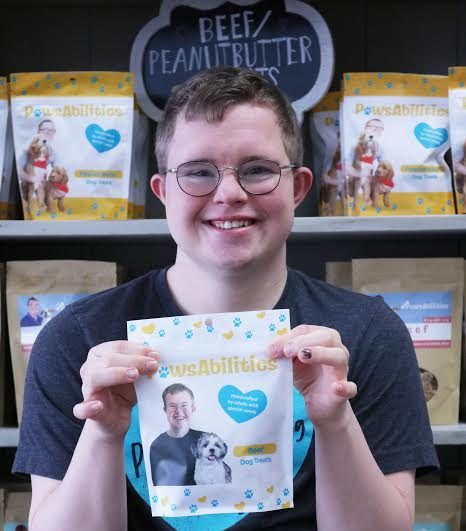 Introducing PawsAbilities—where students with developmental disabilities help make dog treats, toys, bandanas, and pet-focused gifts, while working on the skills needed to achieve their employment goals.

Dog treats are by far PawsAbilities biggest seller. ($8 and up.) "We offer peanut butter, beef and pumpkin grain-free flavors," says sales specialist Grace Swift. "We also offer a monthly subscription. You can have treats conveniently delivered to your door!" (Our favorites are the decorated treats iced with a pet-safe tapioca frosting and then decorated by students.)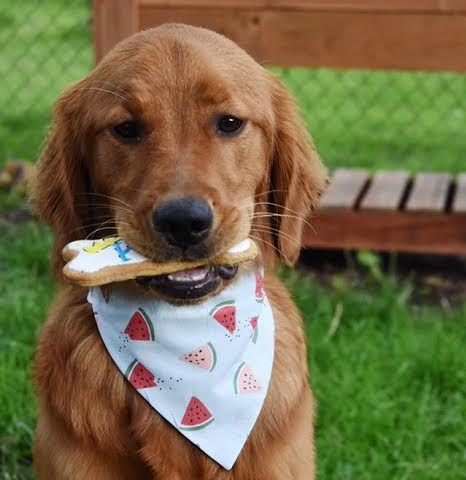 Eager to make your dog dapper? PawsAbilities students also create and sew bandanas for your pooch. ($10 – $14) "They come in over 30 patterns and three sizes," says Swift. "They're super simple to use. Our bandanas just slide over your pet's collar. We avoid using any type of tying or Velcro, leaving your dog's fur untangled! Our bandanas are machine washable, good for many years, and provide the chance for you and your pet to let your personalities shine through."
Swift encourages all pet lovers "to tag PawsAbilities with pics of you rewarding your pooch with Paws treats or walking them wearing their cool, new bandanas!" We agree. Click here to start shopping online.