Chef Heather Nania is a pastry perfectionist. Not only does she enjoy the creative aspect of her medium, the Le Cordon Bleu grad also enjoys the chemistry behind her decadent desserts. In 2017, Nania started Pear & Crumble and has since gained a local, cult-like following. "My specialty is fruit and cake-based desserts, fruit bars and shortbread," says Nania. "Upside-down cakes are a specialty with three flavors: chocolate pear, pumpkin pear and apple spice."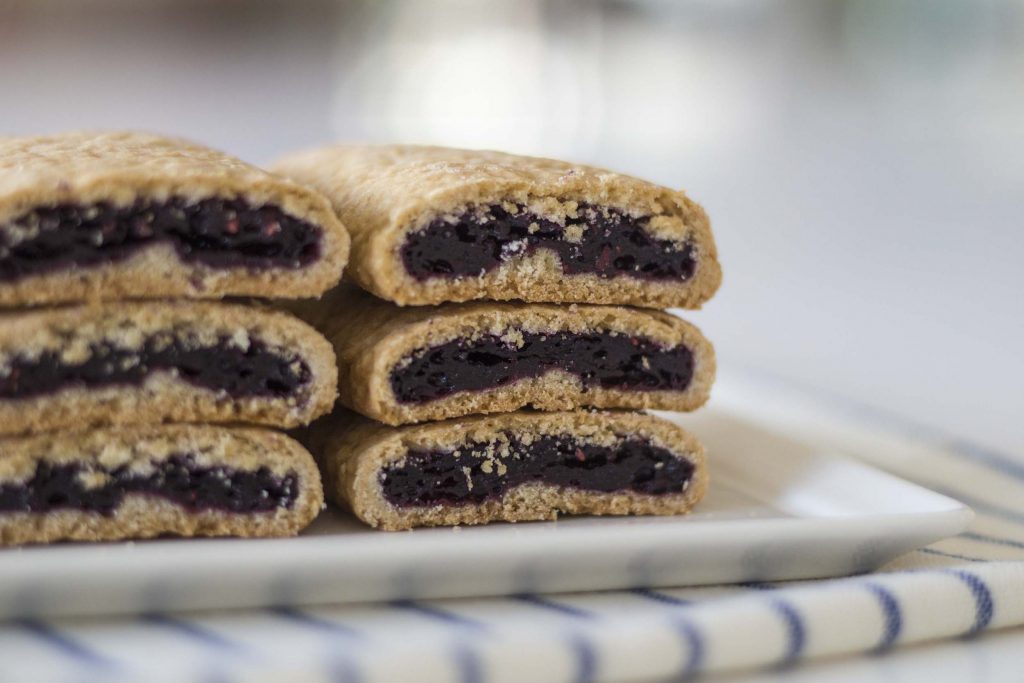 We immediately spotted her gourmet fruit bars. The bars are very Fig Newton-esque, perfect for big (and little) kids. "A great sweet treat filled with simple organic ingredients," says Nania. "A soft cookie with fruit filling in three flavors: rhuberry (rhubarb-strawberry), bluerhu (blueberry-rhubarb) and mixberry (blueberry, blackberry, raspberry) for those who don't like rhubarb. $3.75 for 2 packaged cookies.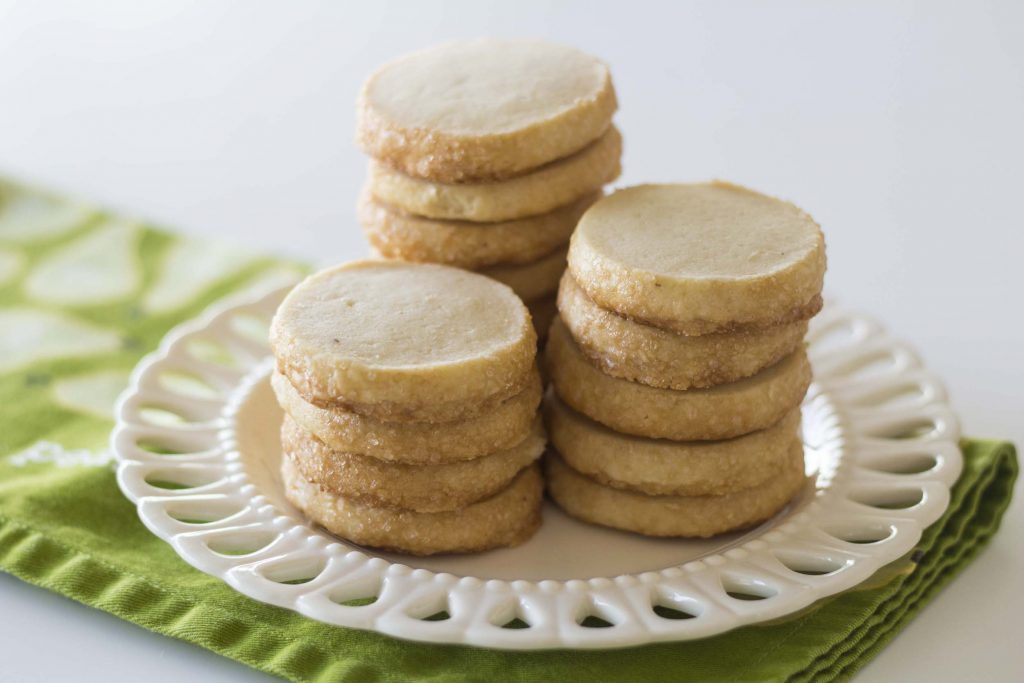 What other yummy goodness did we dig? Her homemade shortbread. (It's laden with butter, so you know it's gonna be melt-in-your-mouth delicious.) "Two flavors: vanilla bean shortbread, browned butter shortbread," says Nania. $3 for two tender cookies per package.
Soon, you'll be able to score Nania's Pear & Crumble wares at her Brookside farmers market stand, but that's still weeks away. (April 13th, but who's counting?) In the meantime, this one-woman show will whip up whatever you need to get your sugar fix. Got an upcoming tea party? Nania has you covered. "My desserts are not overly sweet like most store-bought stuff or other bakeries," says Nania. "I let the ingredient flavors stand out, like blueberry and lemon, or vanilla bean or pears, rather than sugar."