Cute. Clever. Kitschy.

If you're looking for a playful 2020 KC-centric calendar, look no further. We just discovered Greg Wilson of Photogregory's new "Goin' To Kansas City" calendar, which showcases Barbie and Ken in a variety of familiar locales around the metro. (Look, there they are celebrating the Plaza Lighting Ceremony! Now the dynamic duo are watching the 4th of July fireworks over Bond Bridge!)

Of course, we wanted to know—why Barbie and Ken? "They are iconic symbols that evoke fond memories of more simple times from our childhood," says Wilson. "By including Barbie and Ken in each of these images, the hope is that the 2020 calendar will provide an opportunity to view familiar places from a new perspective."
The 5 by 7 photo calendar was a huge hit at the recent 2019 National Barbie® Doll Collectors Convention at the Sheraton Crown Center in August. Wilson is quick to point out his handiwork is "more whimsical artwork than a calendar."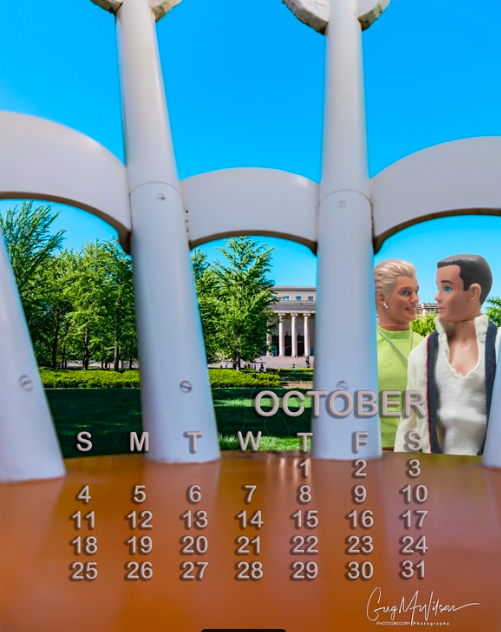 Oh, and if you're more of a, say, Ken and Ken fan, Wilson even has a gay-themed calendar entitled "The Boys."
We think these would make perfect stocking stuffers, kids. Photogregory's 2020 photo calendar is available for $25 to $50 at https://photogregory.com/goin-to-kansas-city/.