We know, we know—there's still a dusting of snow on the ground, but if you're a golfer you're already jonesin' for the next nice weather day to hit the links. Good thing we stumbled across the new online shop KC Golf—a local collection of handmade, artisan golf products, clothing, and accessories.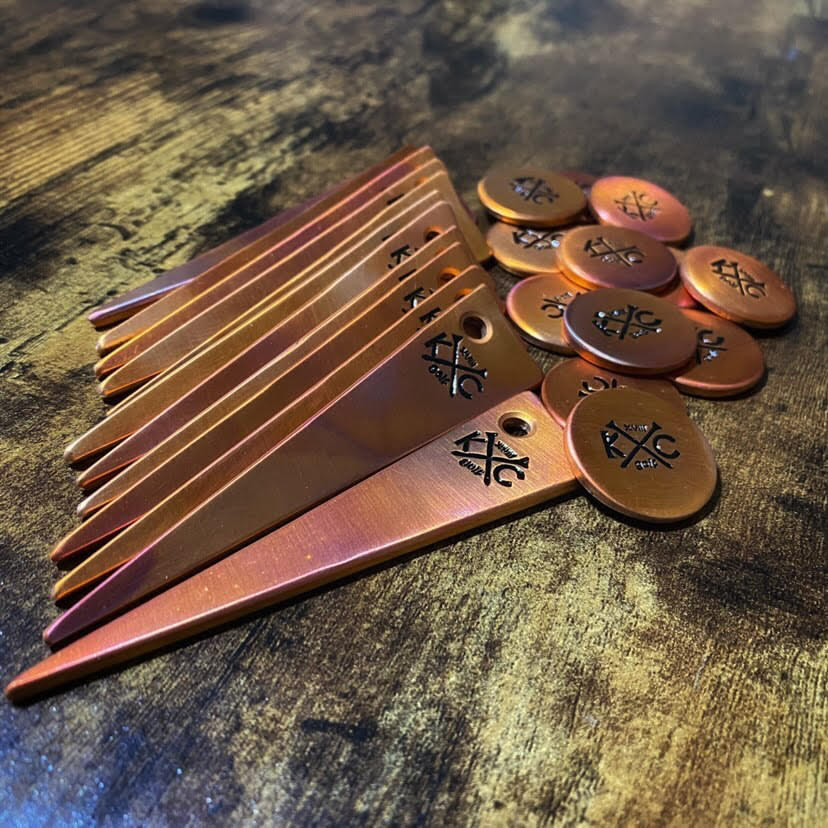 By far our fave piece is the line's exquisite ball markers—handcrafted with fire-torched copper courtesy of Liberty Ball Markers in Liberty, Missouri. ($70) "I fell in love with their craftsmanship and quality," says KC Golf creator Steven Nickell. "Copper is a very active or, better yet, reactive material. From the day it's made, the pieces begin to react and change as it's exposed to the world. Colors fade, low areas develop a rich caramel color, and high spots and edges shine in a golden hue."
Color us fans! If this doesn't improve our golf game, nothing will.