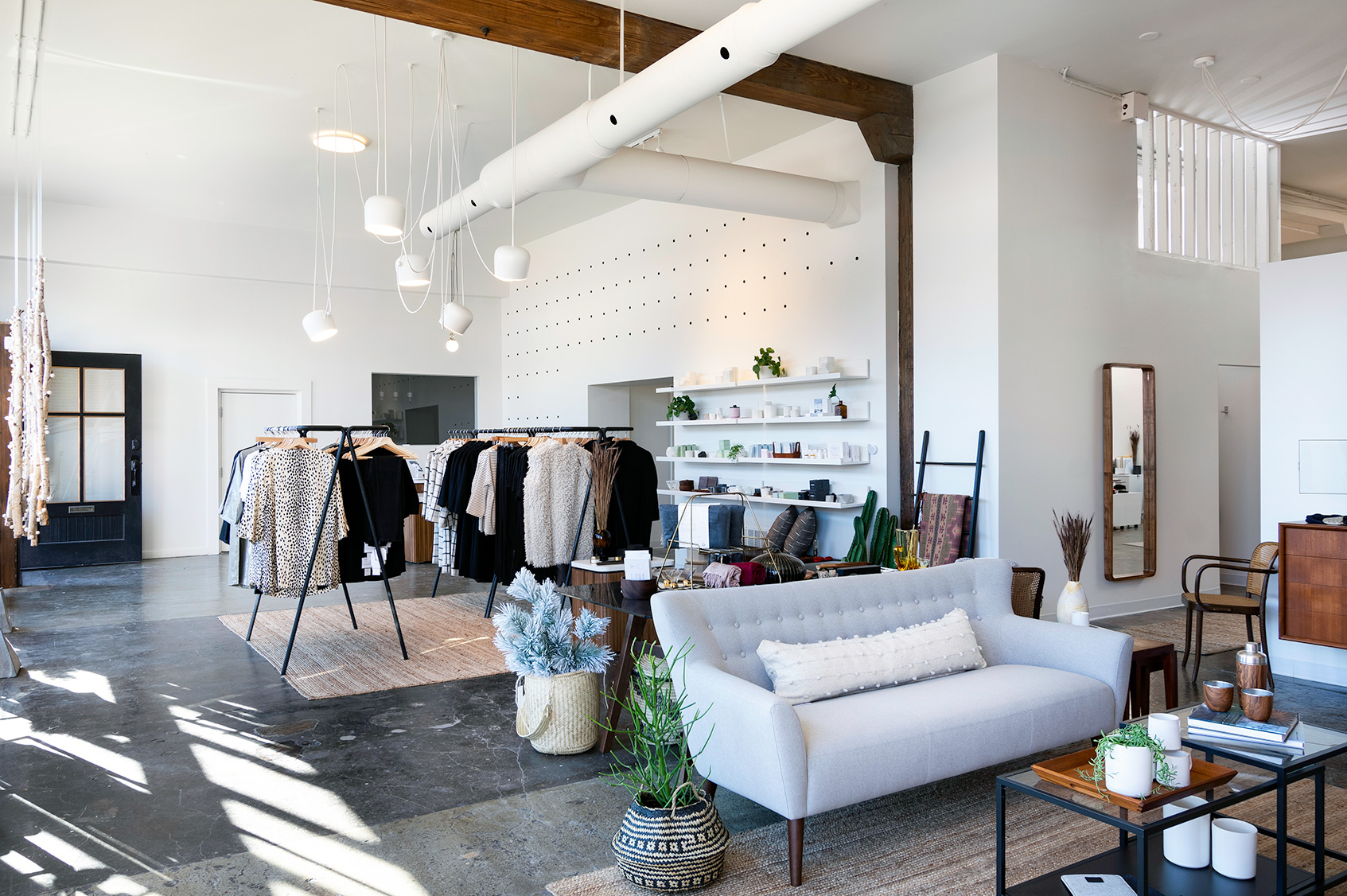 Kansas City is a hotbed of female entrepreneurship, and Sarah Beshears is a member of this dynamic group. She's a smart creative who has developed an impressive business trifecta under the name Floc5, with modern design as the common thread and retail as its newest venture.
Floc5 & Co., a women's fashion and lifestyle shop, was recently added to her existing biz portfolio that includes Floc5 Studio, a comprehensive branding business, and Floc5 Build, a contracting and design company run by her husband, Chris. "He and I overlap when it comes to building out retail, hospitality, and commercial spaces. He builds and I brand the space and experience," says Sarah.
In the fall they collaborated in transforming the former Hammerpress location on Southwest Boulevard (110 Southwest Blvd.) into a multi-purpose space for the retail shop and branding studio.
Front-of-house is Floc5 & Co., which features womenswear, accessories, home decor, and apothecary by local and international brands. "We draw from all forms of design to offer on-the-go women timeless, architecturally inspired pieces that integrate structure, texture, and color with attention to detail and quality," says Sarah.
Floc5 Studio is integrated into the rear of the 3,500-square-foot space. "We have over a decade of experience in building chic, compelling product and business brands. We come alive when tasked with cultivating the entire brand experience—from initial concept to a digital presence to the built environment."
"Our official Floc5 & Co. launch event will be held on January 31, and the public is welcome in our doors to celebrate with us," she adds.
Not one to lose a minute of opportunity, Beshears, who is raising two small children while running her multidisciplinary operation, says she's in the midst of expanding to other cities. "I'm working on opening three more Floc5 & Co. shops across the country within five years."