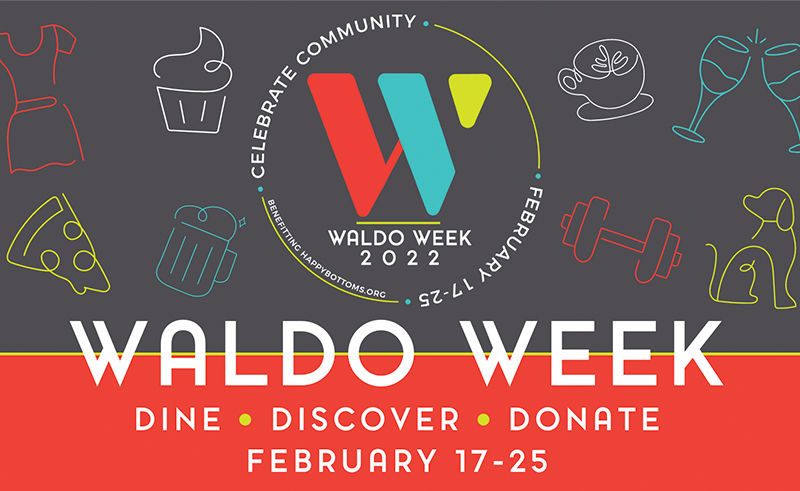 Sponsored Content
If you're looking to discover a diverse range of local shops, eateries, and services, you're not going to want to miss out on Waldo Week.
From February 17-25, you'll have the chance to relish in all the Waldo community has to offer—while supporting one of the neighborhood's local charities, HappyBottoms. 
Instead of the annual kickoff party, the seventh annual Waldo Week will kick off with a virtual auction, where you'll discover the places and people Waldo has in store, and support HappyBottom's mission of providing fresh diapers to families in need.
Founded in 2009 after executive director Jill Gaikowski learned government programs don't cover the cost of diapers (about $500-900 per year), the charity moved to Waldo in 2019 and is the only diaper bank in the Kansas City region. 
In 2021, HappyBottoms distributed over 2.7 million diapers to Kansas City families in need. On average, the local charity provides over 4,000 children a month with a supply of 50 diapers per infant and 30 pull-ups for potty training toddlers through partnerships with over 60 social-service agencies in the Kansas City region.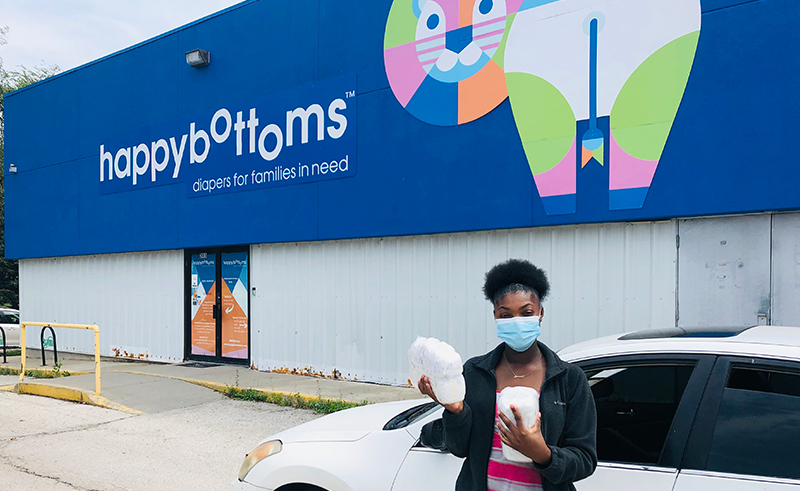 "Being located in Waldo means we are close to many of our distribution agencies," says Susan Belger Angulo, HappyBottoms' director of development, noting the community as a partial key to the charity's success. "Our 79th Street neighbor, KC Bier Co, partners with us for fundraising events. Emilie—of Emilie's French Tea—hosts diaper drives among other forms of support. Presence Chiropractic and Fountain City Fitness have helped us by collecting diapers. Crow's Coffee and Waldo Pizza always contribute auction items to our annual Diaper Bowl fundraiser. Families from the Waldo neighborhood participate in our family events, and we participate in the events our neighbor's sponsor. This has been the perfect community for us to operate in."
The proceeds from the auction will help the charity expand its programs to reach more families in need of clean diapers—which often puts parents in touch with agencies that can provide other resources too. 
"We know that we are only one piece of the poverty puzzle, and we want families in need to connect with as many local resources as possible," says Belger Angulo. "Our goal is to serve even more families through this program, and that can't happen without the generosity of our community."
The virtual auction will run throughout Waldo Week with opportunities to bid for a variety of Waldo packages and raffle items—including four tickets to a KC Current home game, and an Addie McCain game-worn and autographed jersey.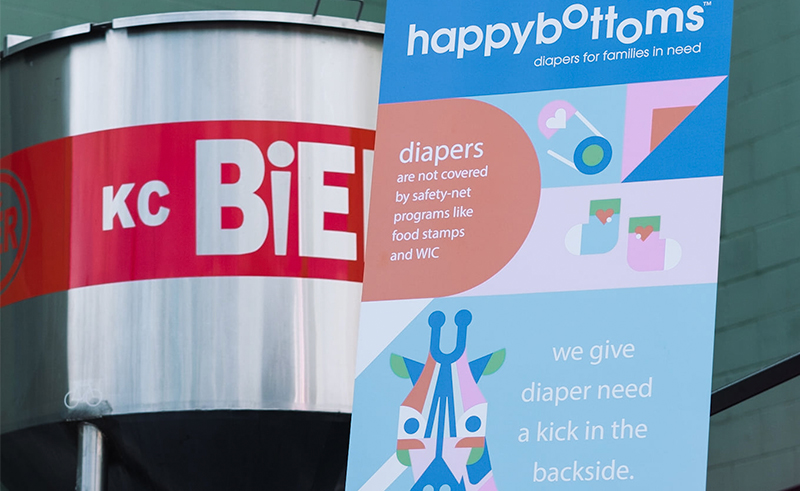 While the auction provides plenty of opportunities to discover Waldo, the week will be stocked to the brim with deals around the block that can be your guide to the neighborhood.
"Waldo is home to over 300 businesses, many of which are locally owned, so you can truly find something for everyone," says Natalie Nelson, Waldo's director of operations. "Waldo Week started because the winter months can be challenging and with the ongoing pandemic, it's more important than ever to support our local businesses. Waldo Week is a great opportunity for people to explore the area—find new favorites, all while receiving special offers and giving back for a great cause through our partnership with HappyBottoms." 
Businesses throughout Waldo will offer special discounts over the week. A few of the deals you can expect to find include: