Sponsored Content
Byron's Clothing for Men has a story to share with you—a story of history and heritage. The Plaza's new home for the modern tailored man isn't really new at all, but merely an evolution of over 80 years of suits, shopping, and synchronicity.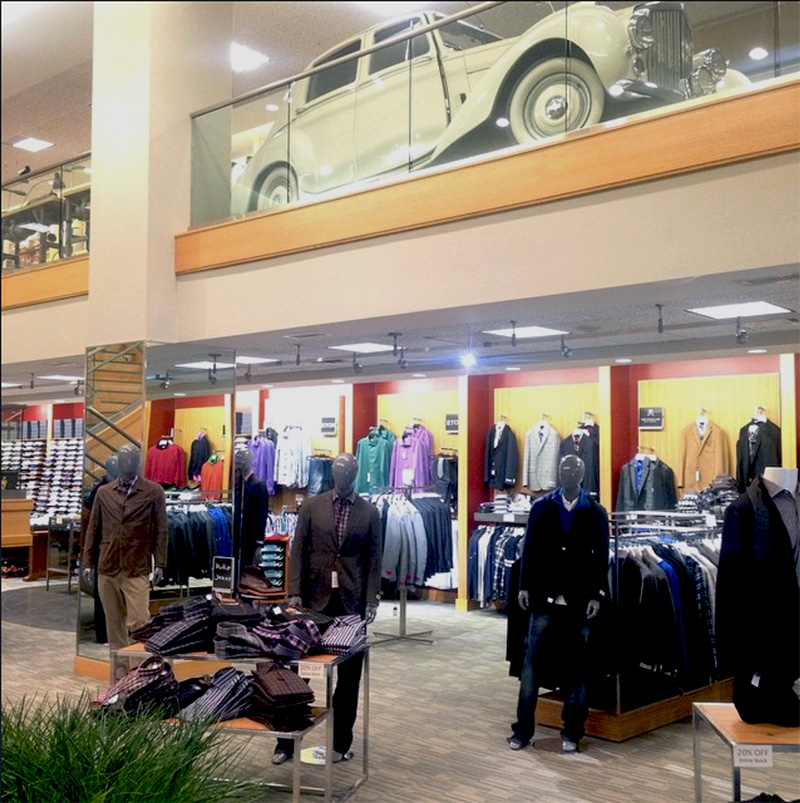 In the late '50s, Peter Arvan immigrated to America from Greece. One of his very first jobs was as a suit tailor for Jack Henry. He soon learned the importance of the perfectly fitted suit. From the nuances of the fabric to the cut of the suit, everything came together just so. "My dad got advice from Jack Henry himself. He was a kid in the business and Jack Henry was a giant in the business," says Dr. Andriana Arvan. "One of the biggest lessons he learned? Put the customer first. If you treat the customer like royalty, they'll always be loyal."
Arvan put his knowledge and know-how to good use, ultimately opening up his own small, but thriving tailoring business, Peter's Clothiers. One beloved wife and four kids later, Arvan found himself with an opportunity he could not pass up. An opportunity that quickly became a family affair. Seems Jack Henry—the store shaped by the man, the myth, the legendary haberdasher—was about to close for good. So, in 1995, the patriarch of the Arvan family decided to throw his fancy hat in to the ring to take over the long-standing Plaza business along with his three sons. Jack Henry was so well established and had a great reputation in the community," says Andriana Arvan. "From a little tailor shop to owning Jack Henry—that was a big accomplishment for him."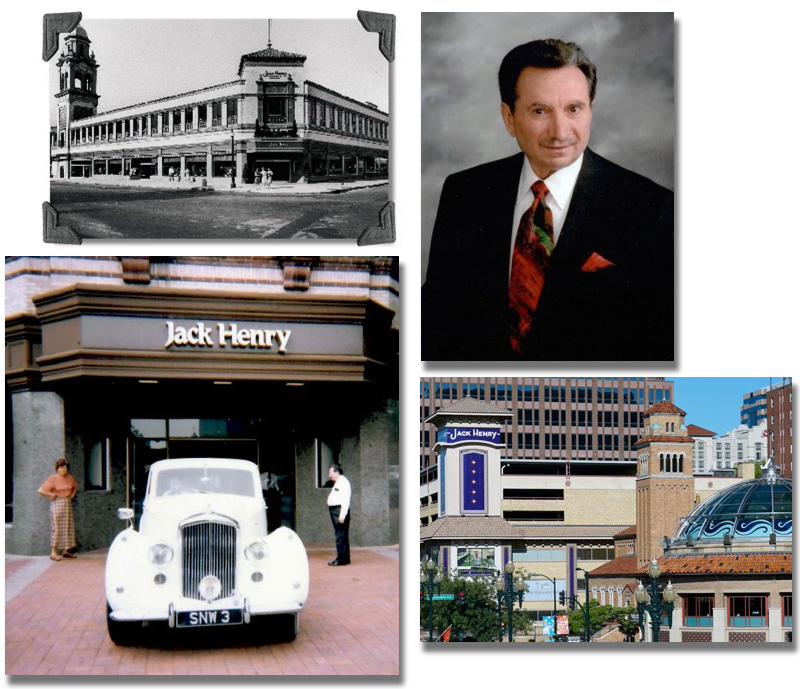 The purchase was a win-win all around. "Peter's Clothier had one-on-one service, a personal tailor type of feeling—our family taking care of your family," says Andriana Arvan. "Jack Henry had the broad-based appeal that everyone knew, and they knew his reputation of providing fine men's clothing." Over the years, the family had become mindful of changing trends in men's fashion. Simply put, dudes weren't dressing in suits as frequently. Business attire was graduating into business casual wear or—gasp!—the ever-present jeans and flip-flop look. Sensing the need to continue the evolution of the store, Jack Henry ultimately morphed in to Byron Clothing. Same family business—updated approach. "We were mindful and attuned to the newest generation," says Andriana Arvan. "We wanted to appeal to them and redirect our focus without losing the older generation. We made Jack Henry a department within our Bryon store. We wanted to evolve, appealing to younger men without letting go of our loyal Jack Henry and Peter's Clothiers customers."
Andriana's three siblings now tackle the day-to-day operations, as well as the promise to help each and every gentleman who walks in their door look his very best. "The younger crowd wanted more hip, tailored suits. And it was time to cater to younger men who wanted to look upscale and modern and wear nice suits." With countless years of fashion insight under their designer belts, the brothers Arvan decided to brand their own clothing line. The ambitious undertaking has been met with stellar reviews. Their cutting-edge suits were gaining traction. "My brothers had been in the business all their lives and they knew how to design suits and what looks good. They knew what fit on a customer and what didn't fit. What was stylish and what wasn't," says Andriana Arvan. "It was interesting—I went on a business trip with my brother and he'd put on this Byron suit and the customer would immediately be impressed."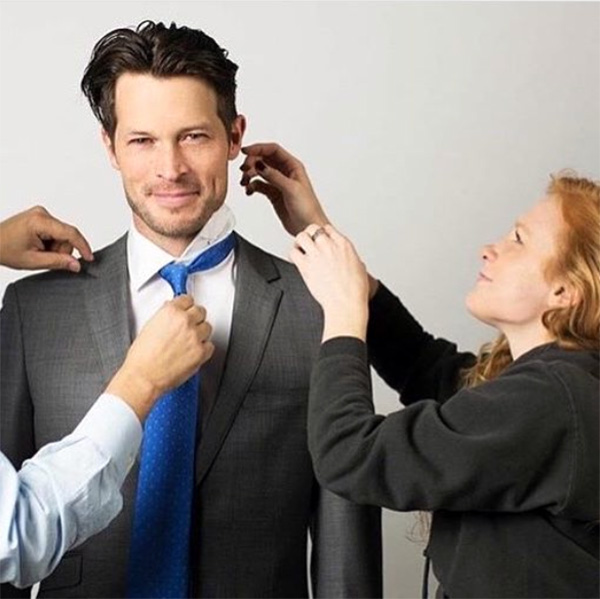 What made all the difference? Think expensive suit, expensive fabric but affordable price. Now Byron covers the four main staples of men's fashion. "Suits, sportscoats, slacks, and shirts," says Andriana Arvan.
Up next, we'll meet the man behind the legend of Peter's Clothiers, Peter Arvan. Find out how he cultivated a business and helped curate an impeccably dressed clientele base here in the metro with his sons.
Byron's Clothing for Men on the Country Club Plaza