Bless his ingenious, entrepreneurial engineer heart—a University of Kansas student has devised a device with his 3D printer that helps to ease pressure on a person's ears while wearing a mask. Introducing Gregory Bortnick and his new product, "Ear Ease."

For healthcare workers, their snug face masks—while lifesavers—can also be a bit cumbersome and irritating when worn for long periods of time. And that's where Bortnick's devises come in handy, er, heady. We caught up with him to find out more.

What was the genesis of the project?
"In my family, we have always had a passion and emphasis on volunteer work and community service. While staying home with family during crisis, I wanted to see what I could do to help others while still staying safe. I thought the best way to help the community was to make these ear "relief" parts. I enjoy being able to use my passion for design to develop a prototype that I was then able to distribute to medical personal at local hospitals. After the prototype, I refined the design to what it is today.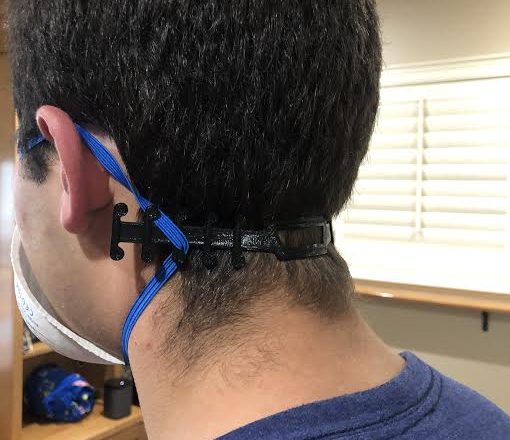 How many prototypes were there?
"I saw some ideas for the item online and downloaded a file for a design and made modifications. After distributing the first 200 units, I got feedback from nurses and made modifications to make the product both longer and thinner and have ramped up production since.  The first thousand were donated locally, to KU, TMC, Research and Advent Health." (Since then, he's been donating around 250 a week to NYC hospitals.)
What has response been?
"Overall, we have had very good feedback and suggestions, which we have used to continuously improve the design. It has been a rewarding experience hearing the positive feedback that—even after people were skeptical originally—they are enjoying the positive ear affects. I'm glad I am able to help the community; I hope I can reach out to everyone and help their ears too.

From college student to inventor? What's that been like?
"It's weird going from being a college student to being a college student and managing production of these parts. I have always enjoyed the stages of design and production—so I almost use it as my break from schoolwork. The switch was difficult at first, just like the transition many other people made to quarantine life, but now it's become part of my normal routine. I try to keep the printers running as much as I can. Currently, I start the printing at 6 a.m. and start the last print at about 2 a.m. I am able to produce about 100 per day. I am currently using two printers, but I have two more printers on order to be able to meet the demand for these products."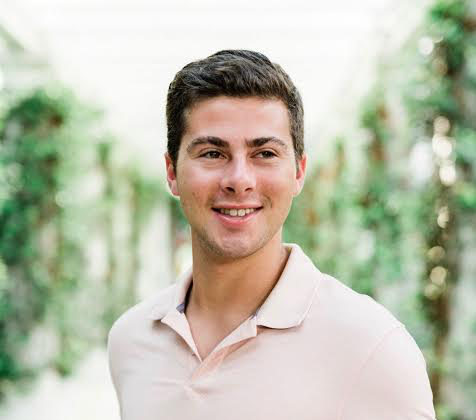 What's next?
"I want to make sure I can meet demand—no matter if they are a first responder or a person just going to the store. In the future, I plan to continue to produce these until everyone has one. As doctors' offices, restaurants, and other businesses open, I plan to make custom ones with the places name or logos and make it look sleek with their normal business attire. I enjoy the feedback from everyone and look forward to continuing making them as people need them."