Sponsored content: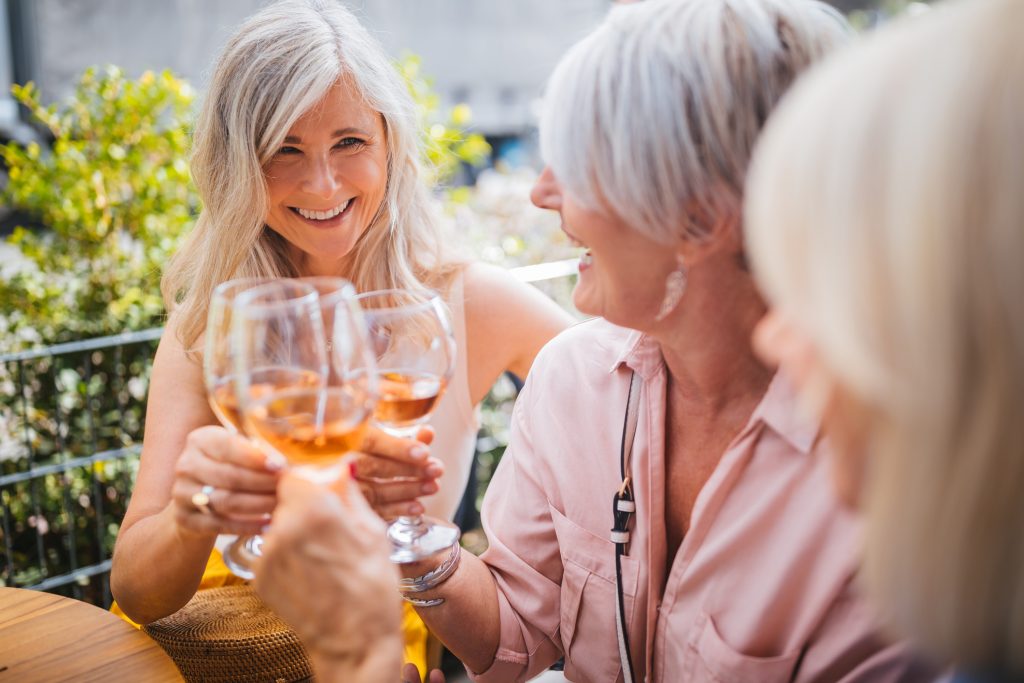 Reveal Younger, Luminous, Glowing Skin This Spring!
With masks coming off more frequently during dinner's out and small gatherings – it may be time to address your most challenging skin concerns.
You can have that coveted clear, firm and even skin immediately or within a few days thanks to revolutionary procedures available at MedCosmetic, a division of Mirabile M.D. Beauty, Health and Wellness in Overland Park, Kansas. Some are found only at MedCosmetic in the Kansas City region.
Best yet, many of these treatments require no down time. And if you do have a day or two of redness, that face mask will come in handy.
Say Goodbye to Hyperpigmentation On Your Face, Neck and Chest
If you follow the ever-evolving world of skincare on TV, in magazines and on YouTube, you've no doubt seen jaw-dropping before-and-after treatment images of pigmentation on the face and décolleté, one of the first signs of aging.
There's no need to leave town to get these remarkable results; MedCosmetic offers the latest tools to address these dreaded dark spots.
"Our patients who come in with sun damage are ecstatic with the results from PICO Genesis, an advanced laser wavelength treatment that shatters pigment without damaging the surrounding skin," says James Mirabile, M.D., FACOG founder and on-site medical director of the medical spa that bears his name.
There's no downtime with PICO Genesis, so you can get back to your life immediately. And during March, a 30-minute treatment is just $299 (regularly $350).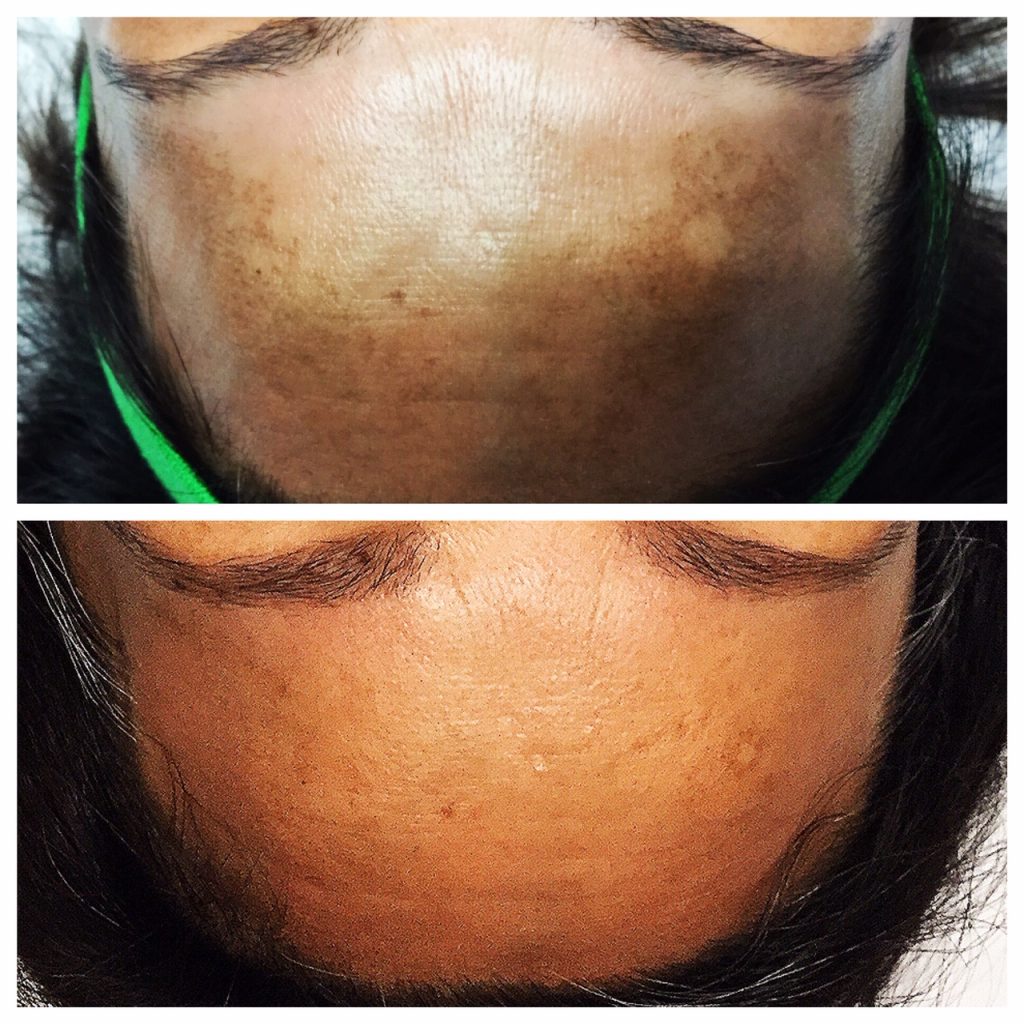 "PICO Genesis is also highly effective for melasma, which can actually be worsened by some light laser treatments," says Dr. Mirabile. That caution is one reason to choose a medical spa with highly trained professionals like those on MedCosmetic's team. Dr. Mirabile selects staff members who align with his values of exceptional patient care and who are passionate about their field. Nurse injectors, Jessica and Sophia treat patients with a variety of non-surgical solutions and are highly trained in advanced injection techniques using Botox, Dysport and dermal filler. Tama, Kelli and Christina are licensed estheticians who customize treatment protocols for each patient using facial services, chemical peels and some of the most advanced laser devices on the market.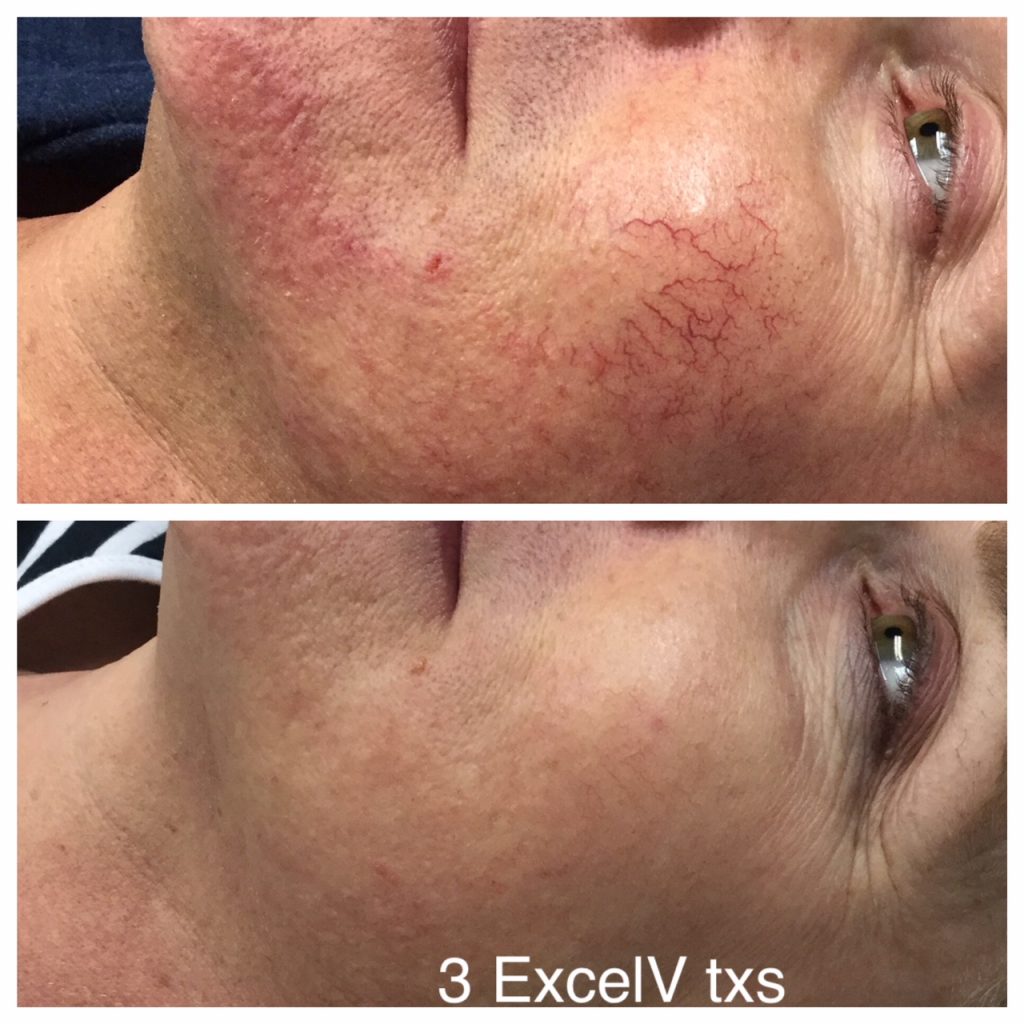 This Award-Winning Treatment Is So Advanced It Earns a Plus!
Fewer treatments needed, minimal discomfort and superior results are just three of the benefits of excel® V+. This latest-generation laser system improves hyperpigmentation, Rosacea and port wine marks, acne, bruising, cherry angiomas and non-pigmented lesions including skin tags, sebaceous hyperplasia and fibrous papules. It even treats veins on the face and body as well as small facial vessels (see remarkable before-and-after images at mirabilemd.com).
"The excel V+ gives us pinpoint accuracy while working on even the smallest of areas, thanks to the two super-precise laser wavelengths," explains Dr. Mirabile. "And because it's a non-ablative laser, there's little to no downtime."
Along with treating skin discoloration and lesions, excel V+ provides superb, overall skin revitalization. Wrinkles are reduced, the texture is smoother and pore size is minimized. Meanwhile, collagen production is given a boost, meaning your skin will continue to improve over time.
Deeper Wrinkles Have Met Their Match
Now is the ideal time to consider more aggressive laser treatments while a face mask can cover a few days of redness.
That short downtime will be rewarded by taking years off your appearance. MedCosmetic is the local medical spa to offer a variety of ablative laser options.
"The Active FX is our most powerful laser and can be used on the face, neck, chest and even the hands," says Dr. Mirabile. After just one treatment, patients can expect fresh, healthy skin to emerge with reduced lines and deep wrinkles and sun damage. This is an ideal treatment for acne scarring as well.
Venus is another ablative laser that tackles many of the same issues as Active FX, but is less aggressive, which means fewer days of downtime.
With any of the laser options, you'll enjoy noticeable improvements – and compliments – right away. But other positive changes are taking place while new collagen forms. Many patients continue to show smoother skin up to six months after treatment.
Which treatment is best for you? The nurses and estheticians will take the time to educate you about each one, including if there's any discomfort or downtime, as well as what outcome you can expect.
Often, more than one procedure can work together to provide the optimum result—one more reason to choose MedCosmetic with its impressive array of options. "The world of aesthetics is changing dramatically as new tools are developed using lasers, radio frequency energy and more," says Dr. Mirabile.
"Many of the most award-winning aesthetic companies come to us to test new devices. We add them to our offering only after we are certain they offer value to our patients in terms of safety, results and cost.
"We can recommend a plan customized specifically for your needs and desires," says Dr. Mirabile, "which can take place over the course of a few days or even months."
Keep Your Refreshed Skin Clear and Healthy
Now's the time to treat sun damage before summer starts. And to maintain your beautiful new skin, the team offers a 10 percent discount on all Mirabile M.D. MedCosmetic skincare products on the day of service. The quality, medical-grade skin care line includes C&E Serum, Microdermabrasion Mineral Polish, Hyaluronic Booster, Tretinol, and Defense Tint with SPF 44 — just to name a few. View the entire collection of proprietary products at mirabilemd.com.

Your Rejuvenated, Revitalized Look Starts with a Free Consultation
Call or go online to schedule your appointment to discuss your specific needs. And learn about ongoing discounts, monthly specials and the Loyalty Rewards program.
Make this your year to look younger and feel more confident. You may start hearing, "You look fantastic! What's your secret?" Refer your friends and earn our thanks, along with a discount on your next treatment.
Mirabile M.D. Beauty Health & Wellness combines gynecology, bio-identical hormone replacement therapy for men and women, MedCosmetic medical spa, and Medi-Weightloss. Under the ownership of on-site physician, James Mirabile, M.D., FACOG we are your one-stop shop for total wellness.
4550 W 109th Street, Suite 130
Overland Park, KS 66211
913.888.7546
Mirabilemd.com