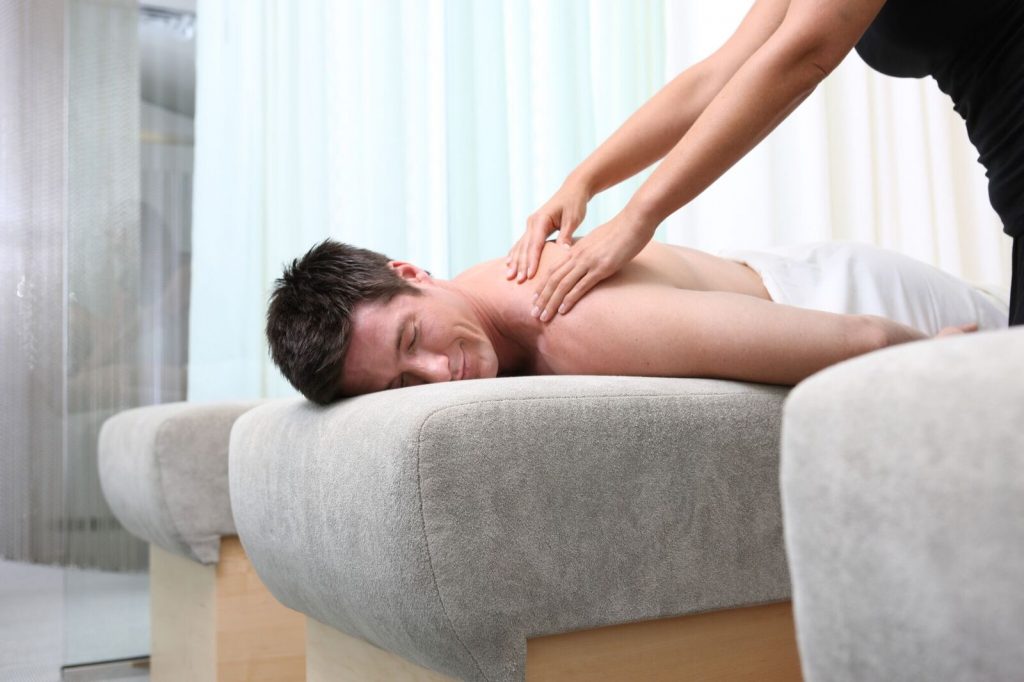 If the holidays have you stressed to the hilt, maybe it's time for a relaxing massage? Time to work out the kinks from your shopping frenzy? Perhaps you need to decompress from decorating? We've got a few unique massages you may want to consider.
Unless you've been living under a rock, you've noticed CBD oil shops are popping up all over the metro. The oil—extracted from the stalks and seeds of the hemp plant—is touted as an all-natural treatment for a wide variety of ailments—everything from aches and pains to anxiety.

The Elms Spa in Excelsior Springs has just introduced an exclusive CBD-oil massage into their repertoire. Yes, Virginia—there is a Santa Claus.
A recent NYT article says researchers are in the midst of 150 different studies about what exactly CBD oil brings to the table. For the Elms, they've chosen to bring it to the massage table. Even though it's one of their newest services, it's quickly becoming the "thing" you need to ask for this Christmas. Some users report what they call a "body high" achieved from their feelings of relaxation and loss of pain. (Where do we sign up?)
Who's hopping on the CBD oil massage bandwagon? The 50+ age group—who often seem to have experience joint stiffness as we head in to cold weather season. "With CBD being all the rage, I've been intrigued with all of the ways businesses are starting to incorporate it into their products and services," says Mindy Hargesheimer, a Kansas City lifestyle influencer. The CBD oil massage at the Elms proved Hargesheimer "one of the most therapeutic and intensive deep tissue massages I have ever received."  If massages aren't your bag, they also offer a CBD oil hydrotherapy soak option—a zen-tastic combo of 40 mg of CBD and lavender essential oil. Destress while revving up your circulation.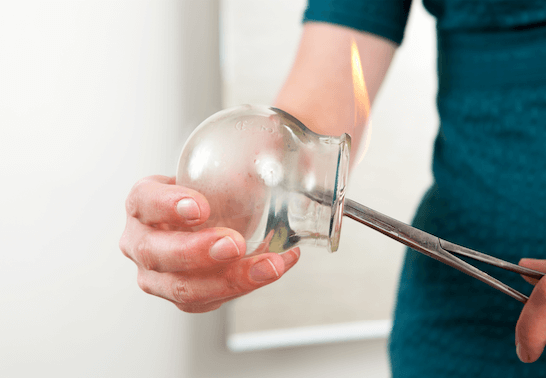 Next up, we're going old school—way, way old school. It's the tried-and-true technique of cupping, which dates back as early as 1500 BC. A cupping massage is designed to increase blood flow to localized areas using a sort of suction technique—often using small glass cups. "It has been proven to help with musculoskeletal pain," says Stephanie Kamla, RN BSN, LMT. She's been doing cupping massages locally for nearly a decade. She can learn a lot by the marks that appear after the cups are removed from your skin after a couple minutes. "The markings from cupping are easily read by the practitioner. The color reveals if it's an old injury a new injury or flare up," says Kamla. "It is a safe and non-invasive technique if done properly by a trained practitioner."

The only downside? It can look like you've been pelted with golf balls. Bruising dissipates after about a week though. It's a small price to pay for a healing technique that both Olympic medalist Michael Phelps and Oscar-winner Gwyneth Paltrow swear by. Kamla mentions cupping techniques differ wildly between therapists so be sure to know what you're getting into. Over the years she's learned cupping techniques from around the world.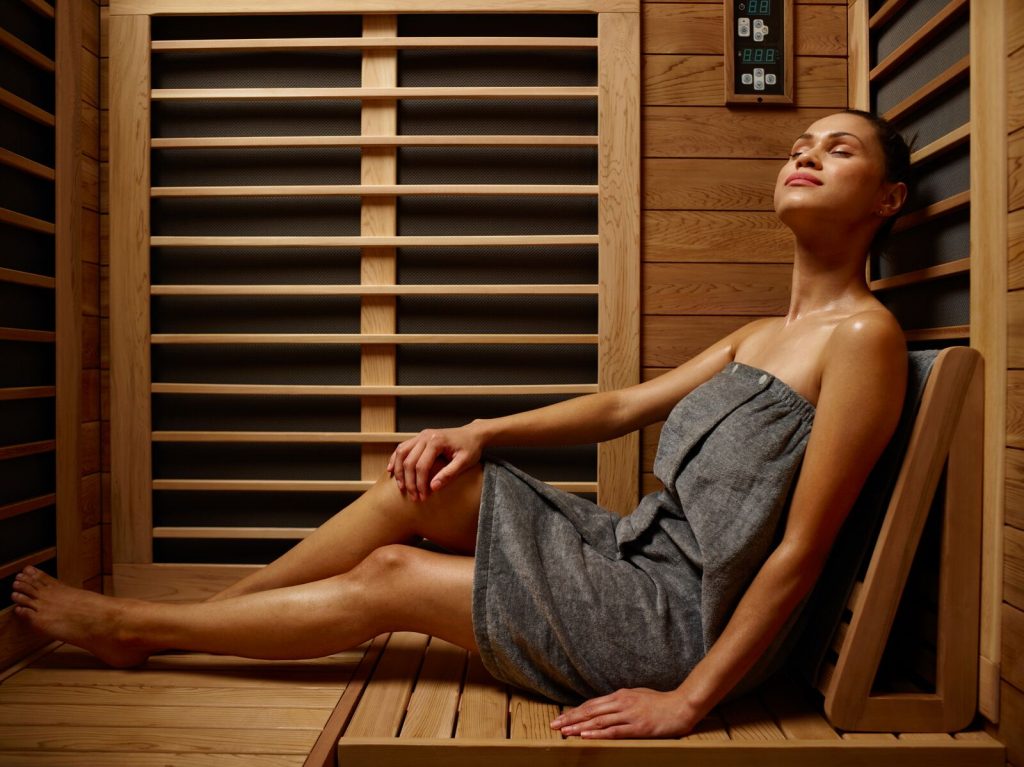 Heard of an infrared sauna therapy massage? Neither had we. Turns out Sunlight Day Spa blends massage with Sunlighten infrared sauna therapy "for the ultimate relaxation experience," says Connie Zack, co-owner and chief sales officer of Sunlighten and Sunlight Day Spa. "A 30-minute Sunlighten infrared sauna therapy session post-massage will further relax your joints and muscles, warm your core, assist with detoxification and stress relief and give your skin that incredible glow." The spa also offers up something called a Raindrop massage which combines massage with Young Living essential oils. (Yes, please!)

Need a couple's massage? Get in line! The LMT husband/wife team of Linzell and LaShanna Harris of Hands of Comfort can indulge you and your better half. Even better? They come to you. Yup, you can roll right off their massage tables and into your own bed. How's that for a night of lazy decompression? Get on their calendars now as their one-two punch is typically in high demand.
Thinking about indulging yourself this holiday season? Go for it, but you better save your pennies. All those potential healing properties don't come cheap. CBD Oil Massages are $155 for a 50-minute massage at the Elms Spa. Kamla's prices vary, but you can expect to spend around $80 for a 60-minute cupping treatment. Sunlighten's infrared sauna packages start at $65. Hands of Comfort's in-home couple's massages start around $200.

Lord knows if you'reseeking relief and/or relaxation before Christmas hits with a vengeance, a massage might be just what the doctor didn't order. Think of it as your Christmas present to yourself.