Sponsored content: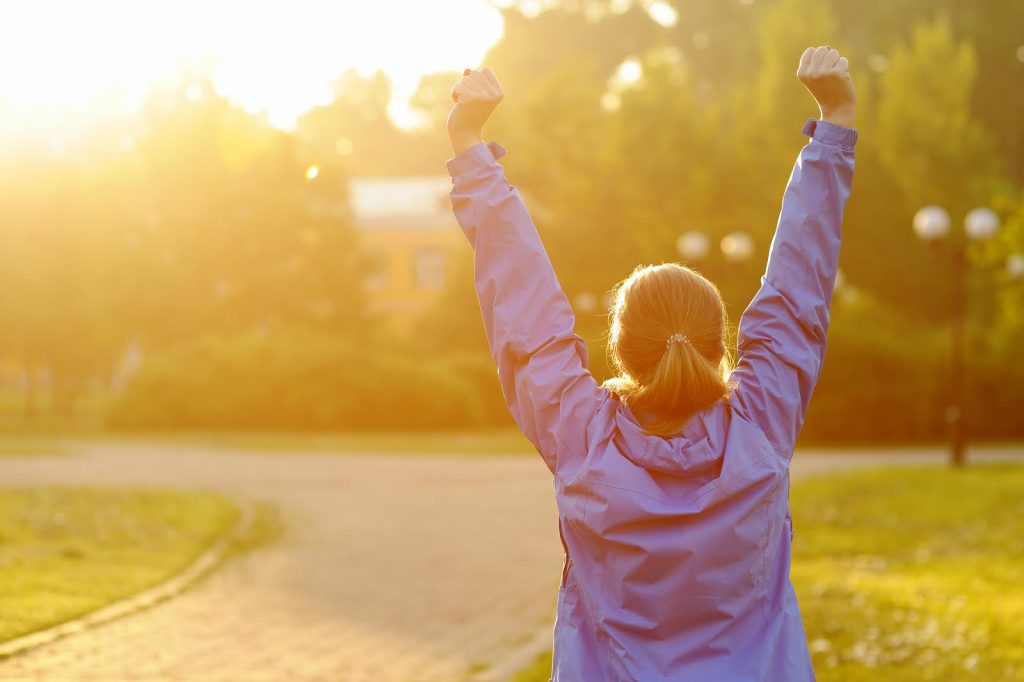 Medi-Weightloss Offers Patients Optimum Health
If there's anything 2020 has taught us, it's that our health is more important than ever. By now you've read that pre-existing conditions including obesity, high blood pressure, diabetes and pre-diabetes make individuals more susceptible to COVID and other viruses like the flu.
Achieving peak health should be your goal this year, which includes being at your ideal weight and developing a strong immune system.
That's where Medi-Weightloss comes in.
Sarah lost 38 pounds through Medi-Weightloss at Mirabile M.D. Beauty, Health & Wellness in Overland Park. She says, "I knew this program would give me the tools to lose weight. My nutritionist, Britni, told me that if I committed to the program, I would absolutely drop the pounds. But I didn't realize that my overall health would improve so dramatically. I have more energy than I've had in decades. I am in a great place emotionally. Even my nails and hair are stronger!"
"Sarah's story is typical of so many Medi-Weightloss patients who see and feel positive changes that extend far beyond just losing weight," says James Mirabile, M.D., FACOG, founder and on-site physician. "Patients receive a starter kit on day one of their program, which includes several pharmaceutical-grade, proprietary supplements to build a foundation for proper nutrition and aid in losing weight."
Fat Burner, for instance, increases metabolism, regulates insulin levels and curbs hunger without stimulants so it's safe to take in the evening. Calcium 4 Blend contains vitamin D; a deficiency in this vitamin has been associated with weight gain.
And Vita Super helps metabolize fats and carbs yet is starch-free so it won't affect ketosis. In fact, the starter kit includes keto strips to indicate when your body is in its prime fat-burning mode. Some research suggests that a ketogenic-based diet such as Medi-Weightloss can help lower your risk of heart disease and type 2 diabetes.
Boost your energy within minutes
"Our patients really love the benefits of our vitamin and mineral injections," says Dr. Mirabile. "Your body utilizes 100 percent of the nutrients immediately since they're administered directly into the bloodstream."
The Medi-Bolic Booster, which is included in the weekly visits, contains B12, known as the powerhouse vitamin. It also helps fight mood swings, improves mental and cognitive performance and aids in sleep. And the B6/B1 injection acts as a natural diuretic, increases metabolism and supports immune system function.
"We're also excited about adding vitamin C injections to our tool kit for overall health," says Dr. Mirabile. Vitamin C is well known for supporting a healthy immune system, which is even more important during cold and flu season. It's also a powerful antioxidant that reduces inflammation.
But at the heart of Medi-Weightloss is its success in helping patients achieve their ideal weight through its three-phase program. Supervised by Dr. Mirabile, the team of nutritionists and counselors work closely with each patient based on their medical history and individual goals.
On average, patients lose 7 pounds the first week, then 2 to 3 pounds each week thereafter for the first month. Since adding Medi-Weightloss to the Mirabile M.D. wide variety of offerings in 2010, patients have collectively lost over 84,000 pounds. And, for those needing help with stubborn problem areas, cellulite or skin tightening – the medical spa division, MedCosmetic, offers non-surgical body sculpting treatments.
Metabolic Syndrome, the "new" silent killer
"The health industry is learning more every year about how to prevent and treat chronic diseases. And Metabolic Syndrome is new on our radar," says Dr. Mirabile. Metabolic Syndrome, or MetS, is known as the new silent killer that leads to conditions such as heart disease, diabetes and certain types of cancer. Approximately 32 percent of the U.S. population has MetS, which increases to approximately 60-75 percent in people with obesity. Many of these are undiagnosed.
In a groundbreaking study published in the Journal of Public Health in 2019, patients treated at five Medi-Weightloss locations in the United States achieved a reduction of 45 percent of MetS in the first 13 weeks.
"Our patients tend to join the Medi-Weightloss program to enjoy all the benefits of losing weight, including more self confidence, less stress and more vitality. But we see it as far more important; it's a lifestyle change that improves an individual's overall health and strengthens the immune system. And today, that's more important than ever as we look for ways to avoid or lessen the effects of colds and viruses."
Halle Berry, a woman who defies age, says that "Self-love is never selfish." Isn't it time to put yourself first and become the healthiest, most vibrant person you can be? Learn more at mirabilemd.com or call to schedule a free assessment.
Mirabile M.D. Beauty, Health & Wellness
4550 W 109th Street, Suite 130
Overland Park, KS 66211
Mirabilemd.com
913.888.7546
Medi-Weightloss is a division of Mirabile M.D. Beauty, Health & Wellness. Mirabile M.D. combines gynecology, bio-identical hormone replacement therapy for men and women, MedCosmetic medical spa, and Medi-Weightloss. Under the ownership of on-site physician James Mirabile, M.D., we are your one-stop shop for wellness.