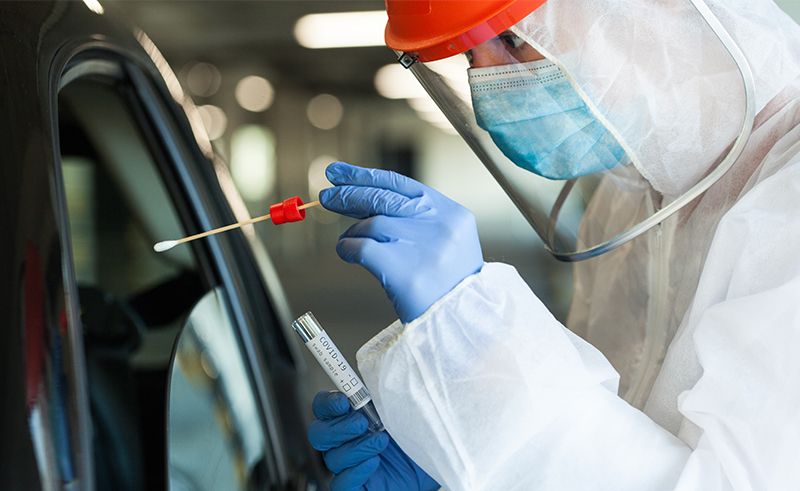 As Omicron sweeps the city and brings in the highest number of Covid cases we've seen on either side of state line since the start of the pandemic, it's become increasingly difficult to find a Covid test.
If you are experiencing Covid symptoms, or have been in close contact with someone who has tested positive for Covid, the CDC recommends getting tested. But where to find one?
Finding a test is tricky, but it can be done if you know where to look. Here's where you should start:
Call your health care provider. They might have patient-only testing sites or office testing appointments available.
If you don't have a health care provider, or if your provider doesn't have available appointments, there are many testing sites throughout the metro.
On the Missouri side, you can check out Prepare Metro KC, which is updated daily with all testing sites in the Kansas City area.
On the Kansas side, the Kansas Department of Health has an interactive map with testing sites in the state.
If you still can't find a test, check with your local health department. Here are the links to Covid testing info from local departments:
You can also try:
Remember to go early. Many testing sites are first come, first served, so starting early in the day gives you the best chance to find a test.
If you haven't gotten vaccinated, head to Vaccines.gov to find a vaccination site near you, and learn more about the vaccine from the Kansas scientist that developed the structure for the Moderna vaccine here.