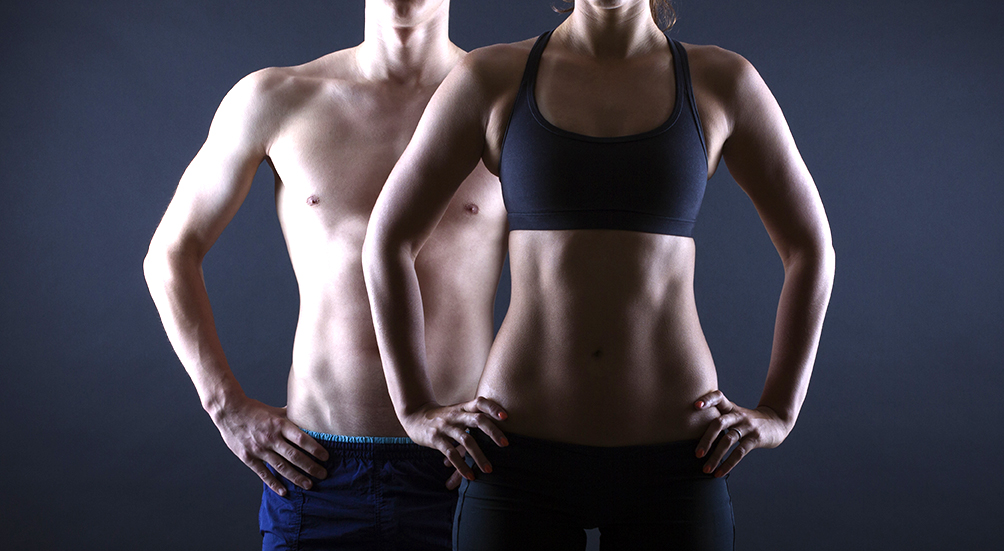 Sponsored Content
Even if you're at your ideal weight, chances are you still struggle with problem areas, whether it's the abdomen, love handles, thighs or those dreaded "batwings" that keep you from looking your best in sleeveless garments.
These are the stubborn jiggles, pooches and fat pads that no amount of exercise can touch.
See a 24 percent reduction in fat that's gone forever in just 15 minutes
But now there's truSculpt iD—the new non-surgical procedure that can reduce fat an average of 24 percent in targeted areas, with patients seeing improvement in 12 weeks.
"The remarkable results—clinically proven, permanent fat cell destruction—are why I'm excited to be the first medical spa to bring truSculpt iD to the Kansas City area," says James Mirabile, M.D., FACOG, founder and on-site physician of Mirabile M.D. Beauty, Health & Wellness.
Reshape your body in just one 15-minute session
Convenience is another truSculpt iD benefit. Patients can see results after just one 15-minute session, unlike other body contouring treatments that can take 30-60 minutes.
"In addition," says Dr. Mirabile, "most patients require only one session to reach their goals, while other options require multiple visits. And we can treat multiple areas at once—smaller areas like the chin and upper arms or the entire abdomen. That efficiency saves our patients time and money."
Personalized to your comfort level
Another difference is patient comfort, both during and after the procedure. Often, patients report truSculpt iD is similar to having a hot stone massage. Special sensors continuously monitor skin temperature, so patients remain comfortable throughout the 15-minute procedure.
Another body sculpting treatment on the market uses an intense suction and cooling process—known as cryolipolysis—that often has side effects including redness, bruising and skin numbness that can last up to a month.
The difference is that truSculpt iD uses monopolar radio frequency (RF) to specifically target the fat layer between the skin and muscle. It's able to penetrate a variety of fat densities and all skin types, making it ideal for nearly everyone, no matter what the shape or body type.
The targeted fat cells are destroyed and flushed out naturally through the body's drainage system over the following weeks.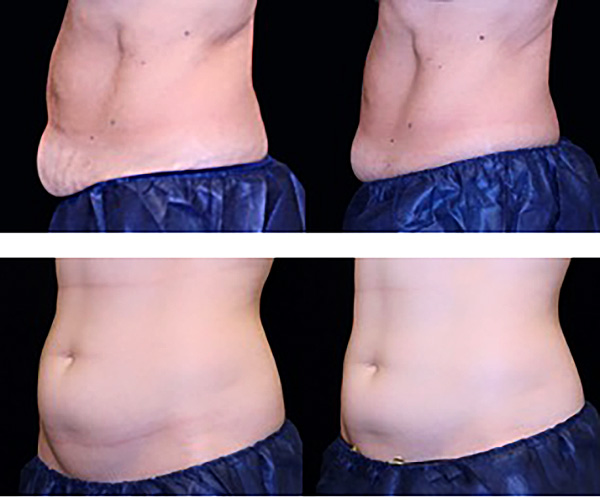 Lose fat while tightening lax skin
"Another very important benefit is that patients report significant skin tightening with truSculpt iD," says Dr. Mirabile. "The result is loss of inches over the next several weeks. With no incision, anesthesia or recovery time."
Schedule an appointment during your lunch hour or while your kids are at school and return to your everyday life with no one being the wiser.
What's more, truSculpt iD is the only FDA-approved device that can be used on the entire body. "That safety consideration is very important to me," says Dr. Mirabile.
"Not every procedure on the marketplace makes it into our medical spa. Patients have come to trust us to offer only the best and latest non-surgical options for the body and face—those that are proven to be safe and effective while offering value that's based on results and overall cost."
Called "A major breakthrough" in NewBeauty.com
With all the positive benefits, it's no wonder truSculpt iD has been raved about in well-regarded media outlets like Men's Journal, NewBeauty.com and on ABC News.
Have 15 minutes? You can be well on your way to having the body shape you want—so you'll look toned and terrific for those upcoming big events! Call us to see why truSculpt iD is the hottest treatment for men and women who want to look their best.
Why freeze when you can heat? Mirabile M.D. Beauty, Health & Wellness to offer truSculpt iD. Call for a free consultation and assessment.
For more information:
Mirabile M.D. Beauty, Health & Wellness
4550 W 109thStreet (I-435 & Roe)
913.888.7546
mirabilemd.com